Reading Time:
7
minutes
Globally, the retail sector is one of the most thriving markets. It consists of companies that are deeply rooted in their local communities as well as global retailers selling products everywhere, from grocery stores to clothes shops, departmental stores to pharmacies.
Businesses need to offer a broader range of goods and services at competitive prices to keep up with the competition. As retail is evolving into a more advanced, digitized, and social space, the need for retailers to be aware of the constantly changing thoughts, buzz, and trends in their respective markets is more important than ever. This is where social listening has started gaining popularity over the last few years. Social listening can help such businesses gain an insight into customer opinions, improve customer service, and boost the performance of marketing campaigns.
In order to understand social listening and how it would benefit the retail sector let us first understand what is it. 
What is social listening?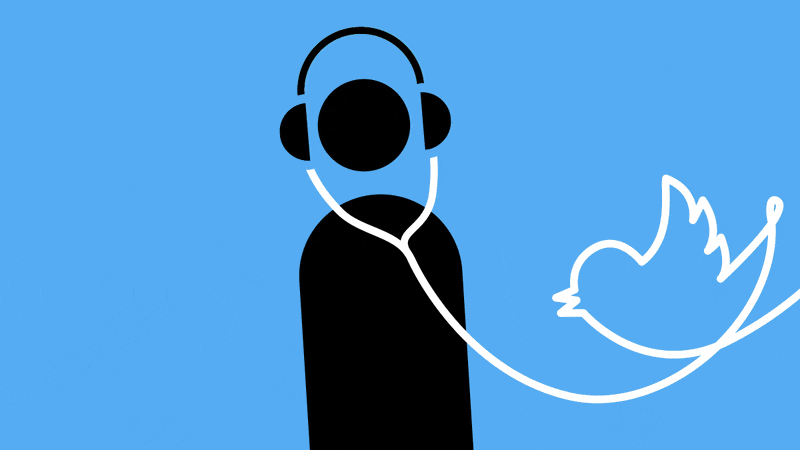 Social listening is a process that enables brands to track mentions of their brand and its products across various social media platforms and digital channels. Social listening is an important way of monitoring online conversations and identifying key market trends. It is basically the process of tracking digital trends, news, and opinions and adjusting marketing techniques accordingly.
For example, if there are some positive comments about a brand spread over different social platforms and digital channels by consumers, then the same can be considered positive social listening.
Social listening provides a way to understand the buzz around your industry and competitors, see what sentiments are shared by the target consumers of businesses, and also understand their pains and desires better. It is one piece of the puzzle that can be used completely independently from other digital marketing tools as well as be integrated with it. Owing to its versatility and ease of use, social listening does have a place in today's retail market.
Why is the retail market necessary?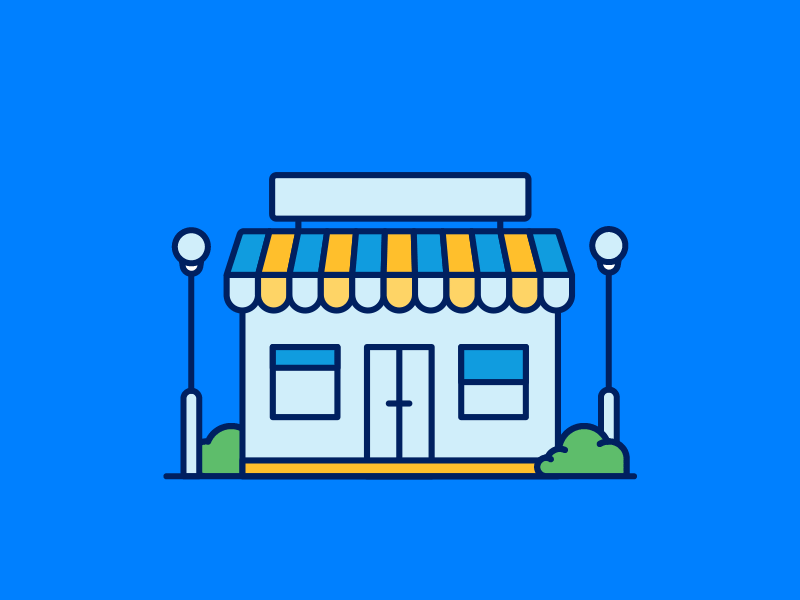 The retail sector is a powerhouse of the modern economy. It is estimated to have some of the largest market shares both in terms of revenue and manpower.
Any changes in this sector will have a significant impact on the economy as a whole, so it is important to fully understand this sector when considering changes to employment trends, retail habits, and timescales to purchase. Additionally, the retail market has always been competitive, but in the wake of the digital age, the rise of eCommerce and digital marketing has enabled retail businesses to be more creative than ever before.
To engage with their customers, build brand awareness and loyalty, and boost purchases, they are all making a significant shift from traditional print marketing to online methods. Yet it's not enough for them simply to be more interesting – they also have to be more convenient than their brick-and-mortar counterparts. That's where social listening comes in.
By tapping into the concerns faced by consumers, businesses can stay one step ahead of the curve and provide every necessary solution, answer, and requirement. When it comes to the retail sector using social listening, it's a complex structure that deserves to be explored on its own merit.
How will social listening benefit the retail sector?
Today, the role of social listening is changing the world of retail as brands and retailers seek to access information on the pulse of their customers and engage with them instantaneously.
While social listening is indeed a valuable asset for most businesses, it seems that this particular tactic has been gaining popularity in retail in a slower yet sustainable manner. Social listening offers a variety of benefits to businesses in the retail sector.
Targeting the right audience with the right strategies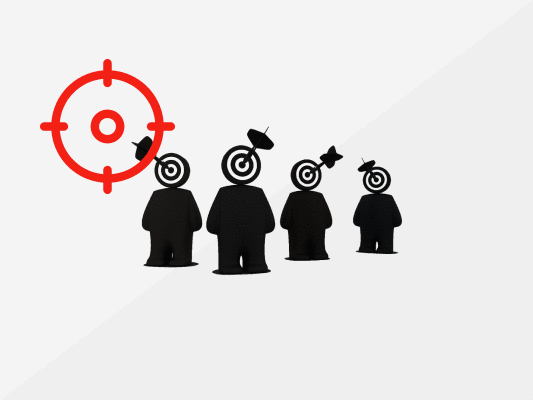 With social listening capabilities, companies can get a clear picture of customer behavior. These active behaviors display customers' actual needs so that companies can devise unique buyer personas and develop strategies that will adequately meet their requirements. They can tap into the exact words customers use to search for these problems, understand which channels they use the most, and what their journeys look like to the eventual purchase. 
Social listening has impacted the retail sector by providing valuable insights related to current customers' state of mind and purchase intent, competitor promotional activities, industry buzzwords, and trending topics. The data provided will help businesses develop relevant keywords, define strategic processes, win customers' attention and create better satisfaction in the purchase process.
Understanding their audience's true emotions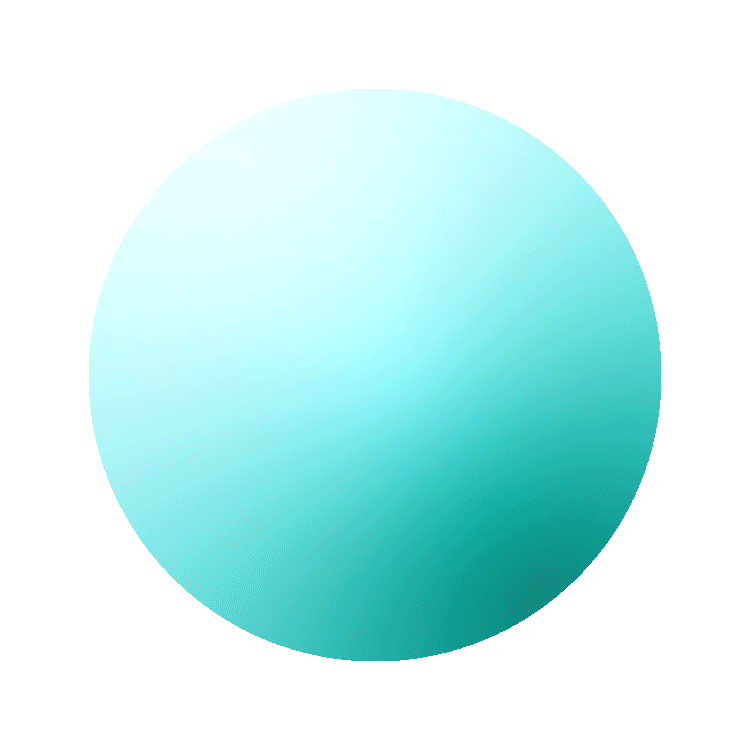 Thanks to social listening, retailers can get a pulse on what consumers are saying about their products and brand and how they can be improved. They can also compare their customers' expectations with actual behavior by monitoring their tweets and posts. This strategy is especially useful in engaging the customer and winning their loyalty.
Joining in on conversations
Today's retail sector is quickly changing. With the growth in online shopping, customers no longer buy a product and move on. They participate in an ongoing conversation with the brand. 
Social listening can help retail businesses better understand what the consumers are saying. They can then listen to their target group and react in real-time to their conversations. Social listening may be the key to success for retail companies who want to provide a truly outstanding customer experience and don't want to miss any part of the conversion funnel.
How can retail brands improve business with social listening?
Promote the business in a way that generates the best consumer response
As the Internet continues to grow, so does the online retail sector. It has now become the norm for retailers to promote their products and services through digital channels. With over 2 billion people using digital channels each month, it's no wonder why this particular marketing strategy is so popular.
By tapping into these channels and understanding consumer conversations through social listening, brands can close the gap and find the right way to promote their own products.
Steer the conversation to their advantage
With the rising competition and the cut-throat tendencies of the consumers, social listening has proven to be an essential tool for any retail organization. Social interactions with brands, in one way or another, can lead to having a positive or negative impact on their sales.
By tapping into these conversations, brands can steer the talk into one that benefits them. If the conversation is negative, they can take accountability and find a way forward. If it is positive, they can simply show their gratitude and appreciation and even encourage customers to continue shopping with them.
Be available off employee hours
Customers and potential customers are using online resources to search for information, reviews, and new product discovery 24/7. In an effort to be competitive, retail businesses have adapted several digital channels that all collectively can give a clearer picture of their quality.
Retail companies can promote their businesses through social media platforms and other digital channels even when employees are off work. With digital assets that are available 24/7 and customized to the customers' needs, businesses can engage even those who are accessing them off-hours.
Stay ahead of the competition
The retail sector is fast becoming one of the most lucrative markets in the world, but it is also becoming increasingly competitive. A lot of businesses are vying for customers' time, attention and money.
The retail sector is infamous for being extremely competitive, with players from different backgrounds trying to outdo each other and always looking for new and innovative ways to give customers a better experience. One of the most fundamental and innovative ways in which retail businesses are trying to stay ahead of their competitors is by using social listening.
Final words
In the recent past, the retail sector has seen some fairly disruptive changes in the way customers shop. Online retailing has gone from being an option on a website to the only way to shop for almost everything, and this isn't going to change any time soon.
Digital channels have also become very popular tools for learning about products and brands that influence decisions to spend money. As a result, retailers are starting to pay more attention to digital channels as they look for new ways to generate revenue, reach more people, and improve their overall customer service levels.
Social listening is not just a technology game anymore. It's a real-world game-changer. Social media and technology have become so intertwined that it's very difficult to imagine either existing without the other – and retail businesses are tuning in. Social listening can revolutionize the retail sector because it provides a new way to gather information about brands and products. Big data streams provide retailers with invaluable information that can be used to improve customer service and target marketing campaigns.
This big data helps many companies cater to perhaps the most crucial part of their business: the human element. By building on their requirements, brands can use their communication channels as a means to innovate, grow, and even change the landscape.
Tags: Best Social Listening Tools, Enterprise Social Listening Tools, Enterprise Social Listening Tools 2022, Social Listening, Social Listening Tools, Social Listening Trends