Reading Time:
6
minutes
Trends always change each year. But we have seen terrific changes in the branding scenario as the consumer behavior changed due to pandemics. As a result of the pandemic, the lockdown was imposed several times, travel was severely restricted, and many businesses were forced to close. Due to increased unemployment and a shortage of both essential and non-essential products, people's spending patterns shifted dramatically as a result, as well. So, consumer behavior was bound to change and since the pandemic is still ongoing, the branding trends keep on changing. 
Here are the top 8 branding trends we expect to see in 2022:
1️⃣   Minimalism
Everyone from Google to Facebook has gone the minimalist way. One of the biggest brands in the world i.e. Apple has always had minimalism as its point of attraction. With a focus on the bare essentials – such as simple shapes, plain text, limited color palettes, and white space — minimalism strives to achieve an uncluttered look. It's ideal for companies who want to get back to the fundamentals with their branding, portray a simple personality, or just let their products speak for themselves using this graphic and web design trend.
The use of minimalism can help you direct the attention of your audience to the most important aspects of your branding. Minimalism can help your main subject stand out by leaving a lot of blank space and focusing on only one thing at a time. As a result, it's a great fit for projects that include amazing photographs, or for branding that relies on a unique font to stand out.
2️⃣   Quirky Branding
There is a wide range of quirky branding features, including hand-drawn artwork, odd imagery, and chaotic design. Even in traditionally conservative industries like finance and health insurance, companies are embracing the trend. With quirky branding, it's all about breaking the rules and coming up with unique design components that express your brand's personality and spirit.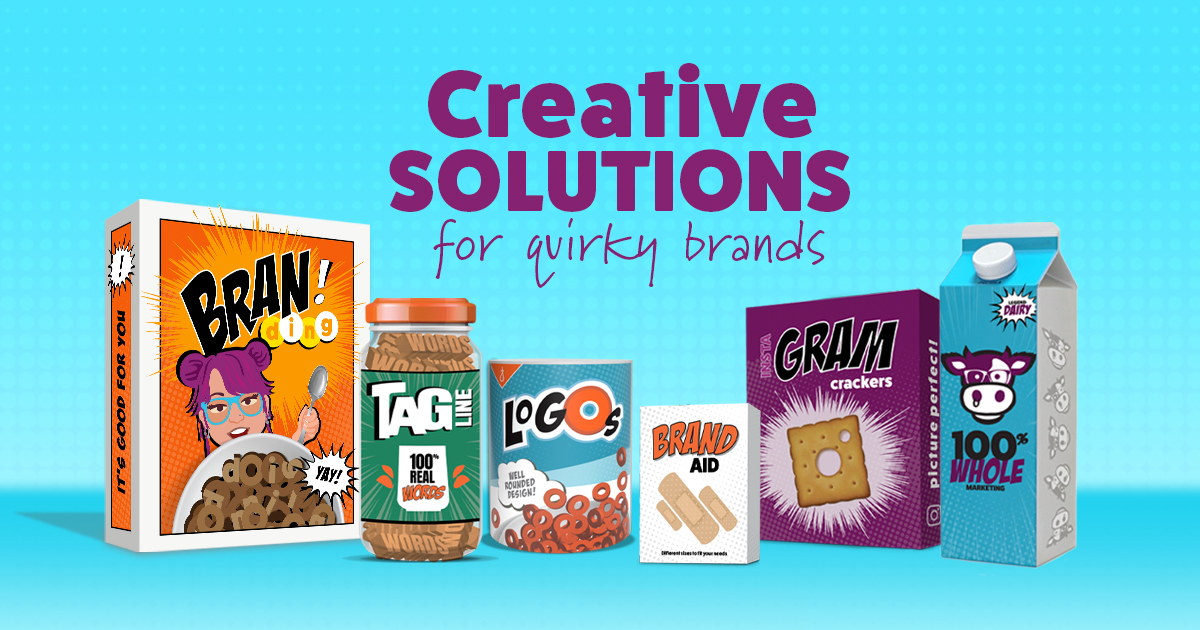 Curiosity-inspiring branding methods, such as the use of mixed-media elements like collage and mixed-media elements like interesting typography and illustration, can help firms stand out from their competitors. Additionally, these "quirks" can show a more human side of a company, making them more relatable.
3️⃣   Nostalgia
Marketing and branding are increasingly influenced by our desire to evoke memories of the past. As a result, many firms are reinterpreting beloved emblems and instantly recognizable logos by drawing influence from the past.
This year's crop of films, TV series, marketing materials, and social media feeds are all using elements and pop culture references from the 1990s and early 2000s. For their website, Mecca – an Australian cosmetics firm, is borrowing a lot of inspiration from the Y2K aesthetic, which features bright colors, strong images, and even textures like foil, plastic, and paper.
4️⃣   Immersive Brand Experiences
Incorporating immersive brand experiences into everything you do, from live events to interactive games and experiences to your product packaging, is the future of marketing. This method of brand storytelling invites viewers into the brand's world and encourages participation, cultivating a dedicated community of brand lovers.
As an illustration, consider Stranger Things: The Immersive Experience. Fans may "explore the mysteries within the walls" of the Hawkins Lab, which is located in New York and San Francisco. Fans of Stranger Things will be delighted with an exhibition that features artwork based on the show as well as behind-the-scenes photographs of what they can expect to see on the night. The Exhibition Hub offers a worldwide immersive exhibition experience that allows art enthusiasts to enter into the works of famed artist Vincent Van Gogh using 360-degree projections, 15,000-foot screens, and virtual reality.
One more example would be Facebook's Metaverse, which has taken social media by storm. Many people love it, some people hate it, but the truth is one cannot ignore it. The Metaverse is the future of branding. 
5️⃣   Quality Content
Since the pandemic, marketers have had to adjust their communication tactics swiftly in order to keep up with rapidly changing customer behavior. However, a brand's worth can rise or fall dramatically depending on how the language and creative concept are altered. For brands in 2022, figuring out what kind of material they're putting out and how consumers are getting it will be critical. Using their content, brands can clearly express their opinions about current social issues and provide consumers with information about the safety standards they have in place to protect both their employees and customers in these trying circumstances.
6️⃣   Newsletters
It was in 2020 that we saw the development of Substack, a digital newsletter service that allows authors to commercialize their work by putting a paywall on their content. Substack's top ten writers bring in more than $15 million a year in revenue.
The rise of sponsored newsletters can be attributed to a variety of factors. We lost a lot of media positions due to the pandemic, and Substack provides a source of income for independent journalists. Generally speaking, subscription-based content creation appears to be on the rise. In 2022, brands that prioritize exclusive-access content that is both instructive and engaging will be ahead of the curve in terms of this trend.
7️⃣   Online Communities
People's connections, social contact, and community were frequently mentioned during the pandemic's heat. Soon after, brands heeded their customers' calls and started creating social media platforms that allowed them and their customers to keep in touch with one another.
This style is here to stay for the foreseeable future. Discord channels, Facebook groups, and virtual events can be used to develop a community associated with brands. On social media, this may also be done quite quickly by starting a real dialogue with a comment.
8️⃣   Inclusivity
There can be no brand in today's world that isn't welcoming to all of its customers. Many brands have been criticized over the years for failing to be inclusive, and as a result, they have had to reinvent themselves in order to position themselves as a brand that is inclusive and compassionate.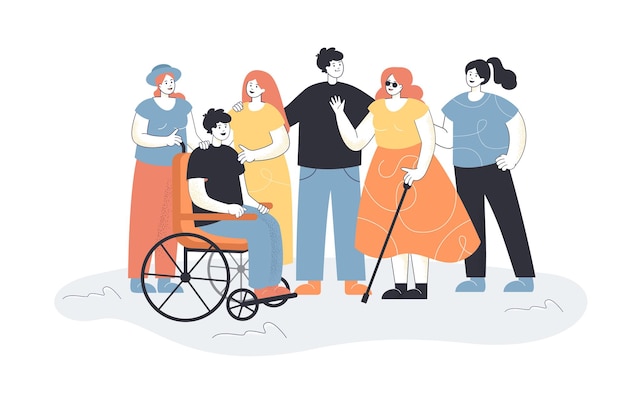 Inclusivity can take the shape of tolerance for differences in race, religion, gender, sexual orientation, or any other aspect of one's identity that might cause offence. Social media allows campaigns to spread quickly. As a result, people's tolerance levels have plummeted, and they take offence rapidly. As a result, you need to put inclusivity at the heart of your branding approach. Include a wide range of people in your photographs. Don't ignore inclusivity just because you want to be exclusive or cater to a specific demographic. Victoria's Secret, one of the world's most well-known brands, was likewise forced to change its image by embracing models who were more accepting of their bodies.
Conclusion
Trends in branding, like those in design, change all the time to reflect changing customer perceptions. Trends, on the other hand, don't occur in a vacuum. They are a byproduct of a larger environment, and they might last for a long period.
Now more than ever, brands must be more attentive and conscientious in their portrayal of their products and services. If you want your clients and audiences to connect with your brand, you need to be innovative in your marketing strategy and speak up for diversity and inclusion across all industries.
Tags: Brand Trending 2022, Brand Trends 2022, Branding Strategy, Branding Trend 2022, Branding Trends 2022, Minimalistic Marketing, Trends 2022