Reading Time:
6
minutes
Online Reputation Management is the endeavor to affect what others think about you or your brands when viewed online. These impressions define your brand. Google and Yelp, two of the most prominent websites on the internet, pose as a gauge of a brand's reputation.
ORM has always been a hot topic in the world of marketing and PR. The necessity for online reputation management grows as the digital age progresses. When it comes to social media, it's all about how many followers you have or what you publish. It's more crucial than ever to maintain your online reputation because your identity is increasingly linked to your online presence, online reviews, and brand reputation. Here are the online reputation management trends you can expect in 2022:
A Strong Digital Presence
When making day-to-day purchases, consumers rely on social media and online search results. Businesses are also moving online to keep up with the rapidly evolving demands of their customers. 66% of consumers want brands to understand their needs and expectations.
So, how to get noticed on the internet?. It details differ from business to business. Some brands might offer informative content and educational opportunities whereas some brands focus on straight conversions and sales. Whatever your goal is, your strategies won't perform so well if no one can find you online.
A few years ago, if you wanted to run a small business, all you needed was a storefront and a landline. However, local companies aren't limited to the brick-and-mortar world these days. As the digital ecosystem is very competitive, brands need to stand out to differentiate them. To keep your business thriving, you must get on the internet as soon as possible. If you're still not convinced, here's an example of how a business might prosper online.
Walmart:
Who would have thought, just a few years ago, that a major retailer would open a portion of its stores online? That said, Walmart did precisely what was necessary. In 2018, the company invested $11.7 billion in new technology because it was cognizant of shifting consumer preferences. From delivery and supply chain management to inventory, they used cutting-edge technology across the company process.
A Facebook, LinkedIn, or Instagram account isn't good enough for their stakeholders. Walmart needed to improve its public relations and online reputation by embracing a vital marketing trend: digitizing the store!
What did they get as a result? The whole client experience has improved significantly. Furthermore, a corporation of this caliber is aware that the desires of its clients change over time. As a result, they're always refining their offerings to provide the best possible user experience. Consequently, they have a stellar online reputation and are at the top of the heap.
New Reputational Management Strategies
A brand should always be aware of what their customers and potential customers think about them. Whether it's an agency or a technology company or a chain of restaurants, it's crucial that you as a brand know about what people have to say about you, and reputations are not built by accidents, they are built with reviews, comments, and conversations between the customers and a brand should ensure that is always presented in the right light.
You already know that people are increasingly less trusting of brands and rely more on social proof to make a purchase choice. You'll be found out on sites like Yelp, Bing, and Google search results, as well as through review sites like those mentioned above.
Even if you've spent many hours perfecting your product or service, you'll eventually reach a moment where you must attract customers and win them over.
Is it time to call it a day? Not at all. Think beyond the box and come up with fresh strategies to attract and convert clients.
Obsessing about consumers was coined by Conversion.ai, a company that came up with a brilliant idea.
Conversion.ai has created a user-run community group where members may support one another and learn about new features. This isn't your average club; it's a lot of fun. Additionally, they post a lot of memes that all content creators can identify with, which is a bonus. That helped a lot, as they received 837 reviews with an average rating of 4.9+ stars in just three months! That's a great accomplishment!
User-Generated Content Platform
As the shift of people towards social media, consumers or customers rely on their fellow customers before going down the purchase funnel. The user-generated content may be the most influential contribution to the world of marketing. 
It's common for brands to utilize advertisements as their primary marketing strategy, but savvy brands leverage the content that their customers make as a secondary tool. According to marketing experts, consumers are more likely to trust content provided by their peers than content created by corporations. Humans are trustworthy.
The public generates massive volumes of new content. People often post happy experiences from their lives on social media, from their travels to the cuisine they eat. They post photos, interesting stories, reviews, and more. You're doing yourself a favor by engaging in this type of conduct.
Consider using a User Generated Content platform to make your life easier. Positive feedback and social media content can be automatically generated. Websites may display your complete social network wall in new ways. Set up a separate page for user-generated content by integrating your social media feeds from Facebook, Instagram, YouTube, and Twitter with hashtags and mentions.
Use the content to build trust and authenticity in your brand. The question is, do you have the time to deal with all of that stuff manually? Probably not.
Artificial Intelligence
A brand's online reputation is so powerful that it can create or destroy itself. Before you reach out to your customers they have researched about your brand through news, blogs, articles, reviews to judge you. Here plays the role ORM and AI – If you are dealing with massive negative reviews you want to resolve it asap.
You can keep tabs on what your consumers are saying on social media and other review sites, thanks to advances in artificial intelligence (AI). Businesses face severe difficulty in keeping up with what their customers are thinking and feeling as social sharing improves across numerous platforms.
Using sophisticated monitoring technology is essential for preserving the company's reputation from hateful statements posted online about them! Some businesses find it challenging to deal with not only bad reviews, but also false ones.
Since there are so many social media outlets, it's easier than ever to propagate false information about your company. How might a business go about combating this? Our reputation crisis management concerns can be greatly alleviated by the use of AI, which can stop misleading information from spreading online. 
Brand Partnerships
It's critical to have a business partner that can help you build your company by using the strengths of both of your brands. And when I say "genuine brands," I'm not referring to social media stars or celebrities. To maximize the efficacy of brand partnerships, many major brands invest in brand management solutions. 
GoPro and Red Bull are excellent illustrations of how cooperation can benefit your business. Both companies have marketed themselves as "lifestyle brands" from the beginning. Experiential and courageous adventures are shared by both. GoPro and Red Bull have joined together to bring the globe some of the most exhilarating video content. Additionally, Red Bull sponsors these events as well as the funds for their production costs through GoPro.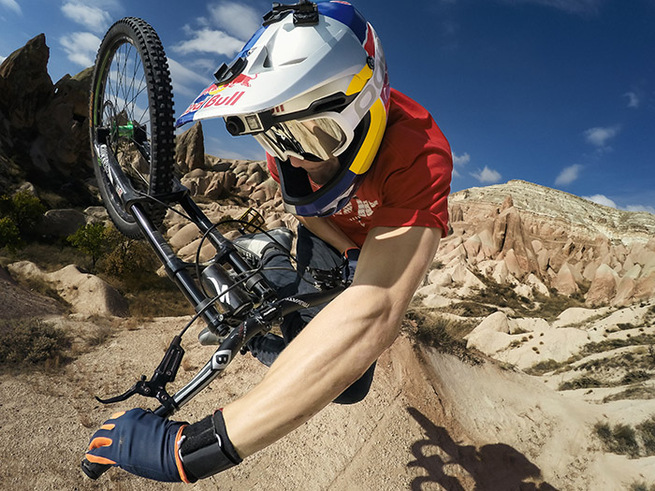 Both companies grew tremendously as a result of this partnership. During Sean Eggert's tenure as Red Bull's marketing director, he said: "By using GoPro cameras, we can provide unique perspectives on athletes that have never been seen before."
It's been a long time since GoPro and Red Bull have worked together. "Stratos," one of their most notable collaborations, was only one example. GoPro was strapped to Felix Baumgartner when he jumped from a space pod 24 miles above the Earth's surface, setting three world records and embracing two brands' values: rethinking human potentials.
Conclusion
2022 promises to be a year of increased focus on customer engagement. Brands can only maintain and improve their efforts at online reputation management if they keep abreast of current and emerging trends and focus on the buyer's engagement.
The future is uncertain, and keeping up with the latest fashions may be difficult. However, if you stay on top of these issues, your company will be able to weather any storm. Brands can enhance their ORM initiatives only after understanding and leveraging the current and upcoming trends.
Trends can be ever-evolving and some can be expected to evolve any moment in the new future such as Robotisations, Search Engine Optimization, Excellent Content, Morals and Values of a Brand, and New Social Platforms
So keep your eyes wide open to check back for new additions to the list, as we are always adding the newest styles.
Tags: Online Reputation Management 2022, Online Reputation Management Trends 2022, Online Reputation Management Trends in 2022, ORM, ORM Trends in 2022