Reading Time:
6
minutes
In today's consumer-focused market and competition, innovative sales strategies are increasingly important to increase your chances of customers purchasing from you as their needs drive more and more markets and want of customers. 
Augmented Reality (AR) is an evolving trend within the marketing and sales industry that allows brands to keep up with changing customer behavior. Mobile devices are one of the most common sources of interaction and purchases for customers. Implementing AR technology in a digital marketing strategy can prove highly beneficial by influencing customer decision-making. It can help brands enhance their awareness and customer engagement by combining authentic and interactive features and offering unique experiences to customers with the convenience of tapping into their mobile devices.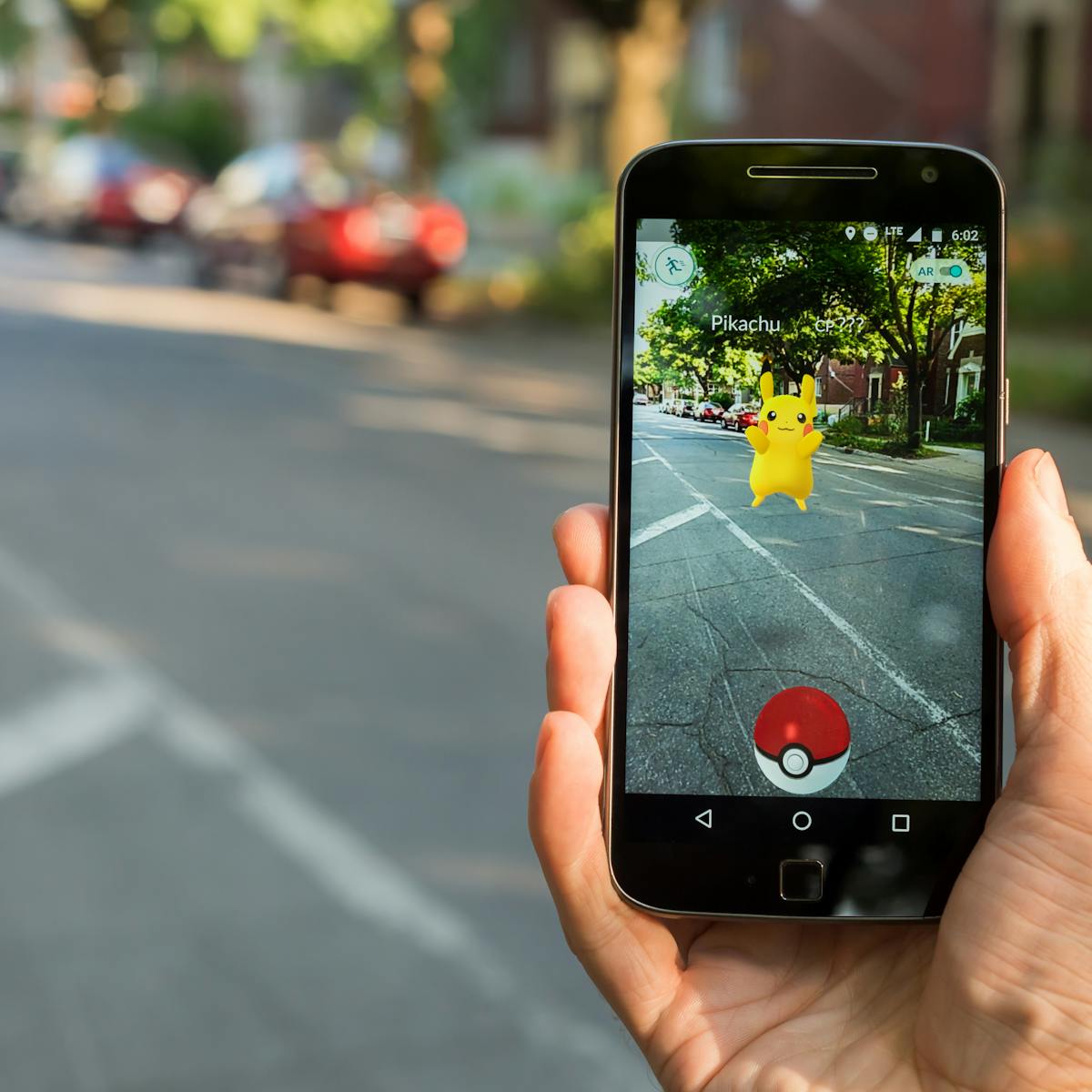 Let's look at 6️⃣ ways to enhance your marketing strategy using AR.
1️⃣   Letting customers try products before they buy
AR is all about virtually placing your goods in your customer's hands so they can make better decisions. Integrate AR technology into your digital marketing strategy to help customers understand what they're buying. With an augmented shopping experience, customers will be able to try products before purchasing them virtually. They'll be able to find out how a particular product will look on them without directly interacting with it.
For example, ModiFace, L'Oréal Paris's newly acquired Augmented Reality and Artificial Intelligence entity, has announced a long-term partnership with Facebook to deliver innovative augmented reality experiences for Facebook camera products. ModiFace and Facebook deliver augmented reality-powered makeup try-on experiences from the world's leading beauty brands, such as NYX Professional Makeup, L'Oréal Paris, Giorgio Armani, YSL Beauty, and Urban Decay, to people all over the world via a direct and seamless connection between both platforms.
Besides the beauty industry, eye-wear brands like LensKart have integrated virtual, augmented reality experiences on their websites by introducing a virtual try-on tool that analyses your face, detects your face shape and temple size, and then suggests frames that suit you the best.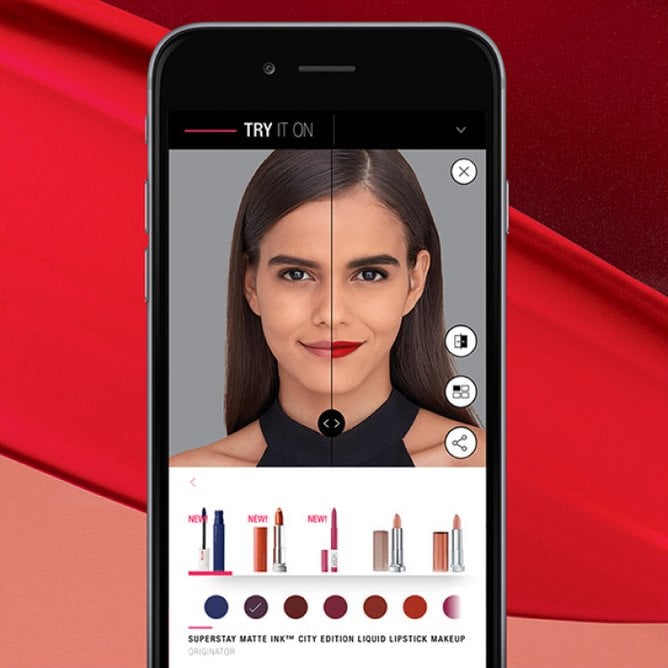 2️⃣   Allowing customers to visualize your products
Today's consumers are empowered by augmented reality since it allows them to envision products. Enabling product visualization features will step up your digital marketing game and boost the customer experience. Product visualization is nothing but a process through which brands employ images and graphics to communicate their products to customers visually. Several brands have done so by integrating visual product configuration software into their e-commerce sites and demo apps.
For example, the Swedish furniture giant IKEA allows customers to overlay accurate 3D digital models of the company's products onto their smartphone camera feeds, allowing them to view how a particular piece of furniture would fit in their homes before making a purchase. Customers can also use their smartphone camera to scan pieces of IKEA furniture they like and identify the most similar things available to buy from Ikea's enormous inventory.
3️⃣   Augmented touring and assistance
Augmented reality-based digital tour guides can give location-based interactions, encourage user discovery, and create an educational and entertaining experience while delivering a multimedia-rich tale about a region. With augmented touring and assistance software, brands can add a digital touch to their physical venues and products. Customers can quickly scan a product or object to bring up an augmented reality (AR) experience that provides product information or a brand-related experience. Besides, AR Tours can be used to preview any space up for sales, such as a home or office, before buying it. 
For example, StubHub, an American ticket exchange and resale company, offered a new AR option to would-be Super Bowl attendees to view a 3D model of the stadium and its surroundings before buying a ticket. According to the brand, the goal was to allow ticket buyers to check out potential seats so they could enhance their Super Bowl experience well before arriving in Minneapolis. Besides enabling Super Bowl goers to choose their seats before paying for the tickets, the AR tool also allowed them to check out the locations of various parking garages and pre-game events in the nearby area.
4️⃣   Creating a buzz around the brand
Augmented reality can benefit your digital marketing strategy both directly and indirectly. Even if you're not launching a new product, you may utilize augmented reality to improve your brand's image and raise awareness among your target audience. You can generate a lot of buzz for your new product launch by providing an augmented reality experience to your potential customers. Since AR is still a relatively new concept in the industry, including it in your marketing strategy can help you create memorable experiences for customers with your business.
For example, Pepsi leveraged augmented reality by setting up advertising boards in Central London. These AR advertisement boards provided customers with an augmented reality virtual window that ran along the bus station's wall. Within the AR view, users were treated to the sight of a raging tiger, UFOs, and robots on the loose. Pepsi managed to spark conversation and strengthen its brand by providing an augmented reality experience to break up the monotony of waiting for a bus. 
Another example is Uber, where the brand recently launched a similar campaign in Zurich by developing augmented reality experiences for its riders and collecting over one million views on Youtube.
5️⃣   Driving engagement with fun digital packaging
Every marketing expert understands that packaging has a significant impact on customer buying decisions. With great packaging, you can convey your message and engage with your customers. Using augmented reality (AR) technology can help make your dull and boring packaging innovative and attractive and pass on detailed information that you can't print on the label. AR is undoubtedly a fantastic way for your customers to learn more about a product by using specially created applications while viewing it. Text or 3D animation could be used to convey this information.
For example, the famous American fast-food chain, Taco Bell, used augmented reality packaging for its Doritos shell campaign. The brand placed AR features on each Locos Tacos wrapper and fizzy drink cup. This enabled customers to directly see product-related content on their mobile devices on Facebook, Instagram, and Twitter after scanning the box with the Taco Bell app. The purpose behind integrating augmented reality was to create a buzz around the brand and foster a better sense of community by connecting its users with live social media content. They also used AR to market their brand as a leader in innovation, especially in the fast-food market.
6️⃣   Marketing and networking with AR branded materials
By adding a virtual component to branding items like business cards and brochures, augmented reality can help take your marketing strategies to the next level. Integrating AR technology into branding materials can help users scan printed documents on their mobile devices to access various features that provide more information and methods to contact the company. 
For instance, a user can scan a QR code on a business card or brochure to be led to a brand's website, giving the brochure's static text a dynamic element. On the other hand, a business card can employ augmented reality to display a choice of contact options, allowing the user to contact the company with a single click, whether via email, LinkedIn, or phone call.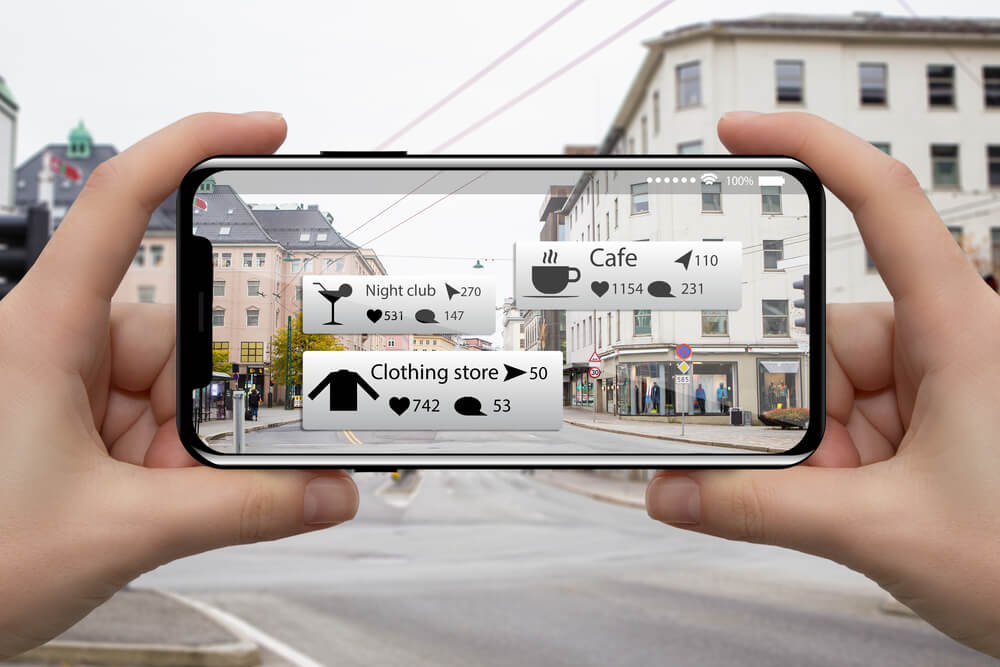 Conclusion
Augmented reality (AR) can help brands step up their digital marketing strategies and improve sales, raise brand awareness, reduce returns, and even transform brand perception. However, knowing how and when to use digital marketing strategies like augmented reality is critical to connecting with your target audience.
Key Takeaways
✅   Augmented reality is a powerful marketing tool that helps engage your customers in the real world and enhance their experience of your brand.
✅   AR technology is not just fun and exciting but also very informative.
✅   Augmented reality is the best marketing tool to preview how products look and function.
✅   AR technology is mainly used in fashion, beauty, travel, real estate, manufacturing, and educational industries, but the possibilities are limitless.
✅   Augmented reality is a new trend that can help brands boost their marketing strategy. 
Tags: AR, Augmented Reality, branding, IKEA, Marketing, Pepsi, Star Hub, Taco Bell, Uber