Reading Time:
7
minutes
When was the last time you bought something without checking its reviews online? Well, that's what happened in the world today! Marketing is not just about showing rosy advertisements about your products because consumers today speak their truth online and can write their honest opinions about everything they buy. Anyone can find answers about a product in blogs, YouTube reviews, blogs, Google reviews, and even on social media platforms.
Online reputation management is a cost-effective, multi-faceted concept to improve the public image and perception of a brand, person, or business. It involves activities like monitoring and addressing customer queries, engaging with appreciative comments, and sensitively managing complaints that can damage the brand image. It also involves building and implementing brand management strategies with regular analysis to understand the brand's online growth. 
Believe it or not, ORM is an integral part of social media management that leaves a mark on the target audience. Living in an active era with a high level of competition in the online world makes it crucial to build an online reputation management strategy early on in business to sustain it in the long run.
Why is ORM important?
Establishing your brand's goodwill amidst the insane competition in today's online world is very challenging. Sustaining and building your brand's reputation online amongst thousands of other brands in the market surely tests your ORM skill set. Apart from the quality of your business offerings, if there is one thing that matters the most, it is a solid reputation management strategy. Even though it is a crucial part of any marketing strategy, brand managers still tend to overlook this, which tarnishes their brand image in the long run.
The days when PR and online reputation management only mattered for big brands and celebrities are long gone. Even the smallest of brands in today's world must manage their social media comments, actively respond to negative cases, be sensitive towards their customers, respond to customer queries and engage with them to build a personal connection with emotions and humor. 
Consistent ORM is important for every business because,
➡️   It impacts customer buying decisions, leading to increased sales
➡️   It is an online version of word-of-mouth, building trust and credibility
➡️   It is essential to control and manage bad reviews
➡️   You can get valuable feedback for your brand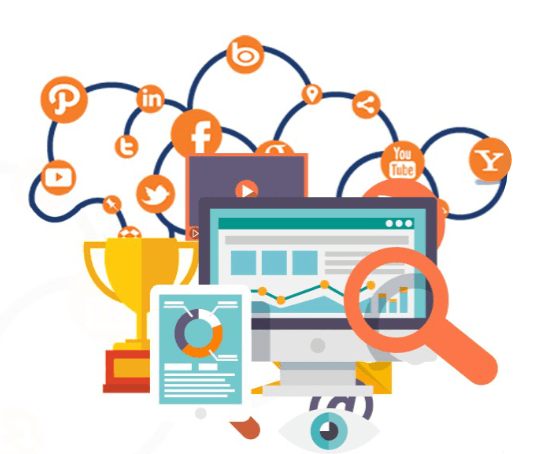 Techniques of Effective Online Reputation Management
1️⃣   Conduct An Online Audit
Conducting an online brand audit aims to understand how your target audience and existing customers perceive your brand, the opportunities and challenges your brand is facing, and the scope of improvement. Start by opening up your brand page in an incognito window and looking at the sites on the first page. These could be ratings, comments, reviews, etc. Segregate the ones you control and those that you have little control over. Read the reviews and see the ones that require urgent attention. Try to understand the overall sentiment for your business profile online, your popularity, top websites, your brand names' search results, and your overall brand image.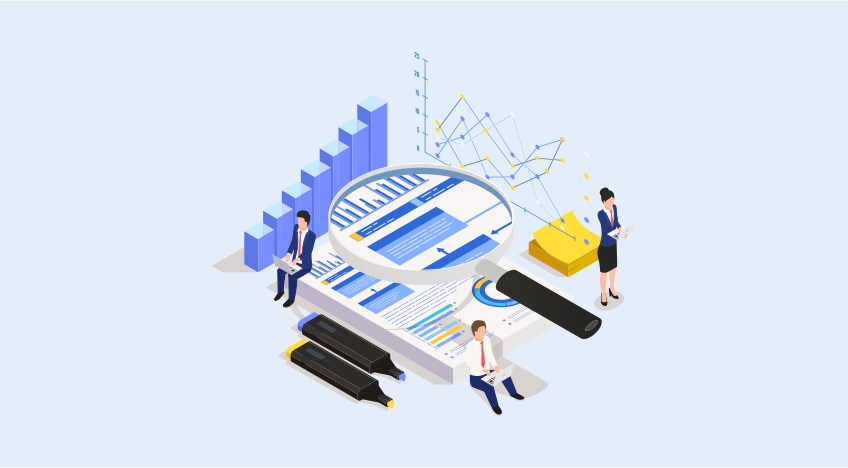 2️⃣   Set An ORM Strategy
Start by setting your online reputation management goals, including response time, response quality, etc. Define your realistic boundaries and limitations, and note the resources you can allocate for the project. Set the resources in channels where the impact will be the highest.

3️⃣   Define The Tone For Your Brand
Establish the tone, guidelines, and voice of your company. You can also develop response templates to be followed across platforms for uniformity in brand image. Another crucial thing to understand is the difference between prioritizing and mentioning, which gives priority to negative comments and queries over neutral queries like price and location. You must also know when to blacklist/ban/restrict a user on your social media platforms if they are spamming with negative comments or abusing your business.

4️⃣   Have A Crisis Management Strategy
Use brand monitoring tools to notify you every time a negative or unexpected conversation about your brand peaks online. You must know where your audience is and what the best channels are to communicate with them. Make sure to draft a response to the negative complaints as per the voice of the customer and make it as personal and tailored as you can. Lastly, every team member must be aware of their role and know what needs to be done in a moment of crisis.

5️⃣   Dominate SERPs
Having a website that ranks highly for your branded keywords is important. Start by defining your branded keywords and creating a list of those with your top priority. Check the SERPs on all top search engines like Yahoo, Google, and Bing for those keywords and see which ones have negative content. Try to contact the author of that content and ask them to rectify it or leave a positive review to balance out the ratings.

6️⃣   Get Positive Online Reviews
Did you know that about 49% of customers check for a minimum 4-star rating before buying anything from a brand online? Ask your customers to leave a review after they use your service. You can send them a mail or text message with a Google link, put up a story on social media, or ask them for a review in person. This will improve your brand's credibility online and encourage more people to try your services.

7️⃣   Manage Negative Reviews
It's impossible to please every customer that comes along, and that's okay! But leaving the negative reviews unattended can drive away your potential customers before even trying your services. Make sure to conduct daily run-throughs on platforms like Google My Business, Facebook, LinkedIn, Twitter, Instagram, Trustpilot, and other similar websites where your customers can leave reviews about your products and services.
Draft personalized responses, ask for the customer's details, and show them empathy towards their concern. It's crucial to be as fast as possible when dealing with negative reviews. Make sure to follow up and take feedback from the customer if their concern is resolved. Lastly, make sure to implement the improvements suggested by your customers to your business and improve the quality of your services.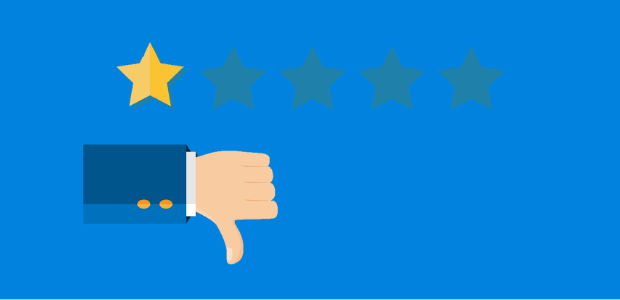 8️⃣   Push The Negative Reviews Down
To push the negative reviews down the SERPs, create positive articles about your brand that outrank the negative ones, get in touch with influencers related to your niche, and pay for advertorials or sponsored content to secure your products on high-profile sites.

How to manage your online reputation in a better way.
You can consider automating the online monitoring process with platforms like Google or Bing. However, you can choose more reliable sources like Ubersuggest and SEMRush.
Here are some more tips for improving your online reputation management strategy.
✅   Consider press releases, blog posts by well-known websites, backlinks, and publications to increase positive reviews and optimize your brand website as per SEO guidelines.
✅   Do ample keyword research and create content around those that can make your brand website rank higher and improve search saturation.
✅   Publish clear product descriptions so the customer can trust your products and services. Being clear about your offerings can showcase your brand's confidence and honesty.
✅   Apart from engaging with the negative reviews and resolving them, also make sure to reply to those who took the time to write a few positive words about your brand.
✅   Post testimonials about your brand and 5-star ratings that can add to the credibility of your business.
Conclusion
A zero online presence or negative reviews can impact a business' growth and sales. Not just this, it creates a hindrance to bringing in new employees to the company, getting business deals, and so much more. Every business, small or big, must conduct an analysis regularly to monitor their online presence and practice effective ORM techniques.
Start by searching for your brand or business online and seeing what comes up. If you don't like what you see or the overall experience you get, it's high time you get started with ORM.
Enhanced customer experiences result in increased brand customer value and customer engagement. To be the market leader, you must progress from customer satisfaction to customer happiness and brand loyalty. Using CXM for ORM enhances not just the overall brand identity but also encourages higher levels of engagement with your content marketing.
As a result, CXM equips businesses with unparalleled actionable insights to successfully handle any crisis. After all, when you're in command of your customers' experiences, your industry reputation evolves into influence. Every brand's ultimate weapon is influence.
Tags: Brand Awareness, Brand Identity, Crisis Management, CRM, cx, CXM, Marketing, Marketing strategy, Negative Reviews, online reputation, Online Reputation Management, ORM, ORM Strategy, ORM Techniques, Positive Reviews, Sentiment Analysis