Reading Time:
7
minutes
Within the vast consumer market, niche marketing focuses on a smaller, more defined market. Broad marketing strategies are often preferable because they require less effort and capital. Niche markets can be based on interests, demographics, or other customer factors. It can also be referred to as "appealing narrowly to the tastes or preferences of a particular group."
The best way for companies to use niche marketing is by finding customer segments with differentiated products and catering to those specific needs. The method allows each segmented customer to create its own customized experience, emphasizing their needs and particular wants or desires.
What is a niche marketing strategy?
A niche marketing strategy identifies a distinct target group for promotion to increase its reach. It is a well-planned and targeted social media marketing campaign that considers a specific group of consumers more likely to be interested in a business's products or services.
Niche marketing tactics are commonly used to direct customers to certain content on website pages and platforms. In addition, niche marketing tactics can also be used to gain customer recognition through campaigns targeting their target audience. Content shared on platforms like YouTube, Twitter, Facebook, and LinkedIn is a great example of niche marketing tactics.
11-Step Plan To Develop a Niche Marketing Strategy 
Developing a niche marketing strategy is essential when targeting a specific group of customers that is likely to be interested in the product. This innovative marketing strategy helps businesses reduce marketing costs and increase customers' loyalty to the brand.
To develop a niche marketing strategy, we need to figure out the following parameters:
1. Find a Specific Audience
Customers often look for products or services online via desktop, laptop, or mobile devices. We need to assess our audience and ensure they engage with our content and feel it meets their needs. Once we know who engages with our content, we can accurately identify what kind of value they are looking for.
2. Know the target audience's needs
Identifying the needs of our target market is vital for developing a niche marketing strategy. The better we know their needs, the easier it will be for us to produce compelling content that caters to them. Similar to our value proposition, the better we know our target market, the easier it will be for us to develop content that will help them through their problems and make their lives easier.
For example, suppose our business is a pet supply company. In that case, we can develop a niche marketing strategy by looking at these components and figuring out which ones are the most important:
Who is our audience? 

Who is our target market?

What's their most significant need or want? 

Do we have the right products to solve their problems? 

Are we providing value or just trying to "sell" them a service? 

Do they trust you, or are we pushing sales too much? 

Am I able to solve their problems and make their life easier (i.e., avoid costly vet bills, provide drug-free alternatives, etc.)?"

3. Find Value Proposition
After identifying the targeted audience's primary needs and wants, we should focus on what our product or service offers. We should then zero in on the main appeal of our product or service and how it will benefit us and the audience. This value proposition is critical to all of our marketing efforts. Our value proposition is what attracts customers and drives them to action, which we call a 'click.' 
4. Develop Content Marketing Strategy
This is the process of creating content around our niche. Don't forget to answer the questions asked in Step 3 when developing a content strategy.
5. Develop Social Media Marketing Strategy
Our social media strategy will be based on the content we are putting out, so it should be well thought out and planned accordingly. It should be customer-centric, not too pushy, and provide real value to them. The more value we provide, the more likely they are to share it.
6. Develop a Content Distribution Strategy
This is about deciding how and where to distribute our content. It also answers the question: Where do customers spend their time online? The key is to be where our customers already spend their time and get them to engage with our content by providing value for them.
7. Back-end process
Our back-end process should be well planned to help save time and money by automating parts of the marketing process. We will have a better chance of having higher-quality content and service if we have automated processes like posting, commenting, and sharing.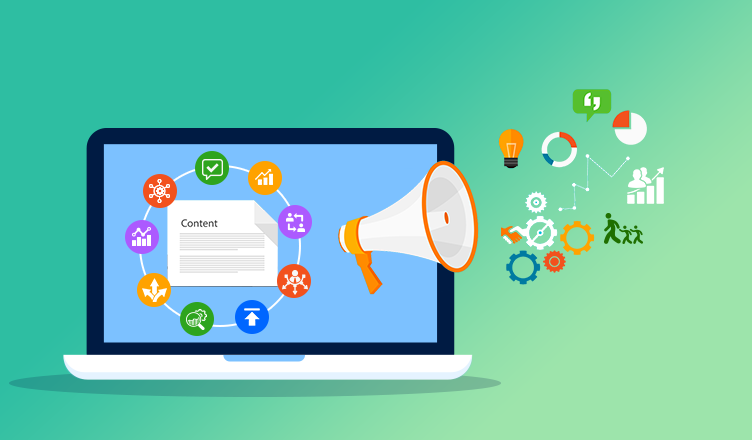 8. Develop Promo Channel Strategy
We must set goals for our social media channels and plan how often and how we will interact with our audience. That plan should include the number of interactions we want on each channel and when certain types of interactions (posts and comments) will be most effective on those channels.
9. Conversion funnel
It is essential to know how well our social media efforts are doing. Once we have determined what metrics make up our conversion funnel and success, we can use that information to improve our social media marketing.
10. Review strategy
Reviews are essential, and reviews on the Web are even more so. The fact is that social media and review sites are the only ways to get a real sense of how well our business is doing.
11. ROI Strategy
Our ROI strategy is about knowing what our business needs to do to be profitable in the long run. That will depend on our niche marketing goals, products, or services, and how we plan to implement them over time. It also means knowing who our customers will be and what they want to buy again in the future.
Niche marketing is a vital principle of the modern era of digital marketing. As marketers, we always aim to reach the largest audience possible, and that's where niche marketing comes into play. By identifying a niche market and tailoring our product or service towards its needs, we can pinpoint our target audience and engage with them to make them want to consume more content from us.
5 Benefits of having a niche marketing Strategy 
A well-planned niche marketing strategy will help us cut costs and boost sales. We can gain customer recognition by identifying a niche market through campaigns targeting the targeted audience. The content shared on platforms like YouTube, Twitter, Facebook, and LinkedIn are great examples of niche marketing tactics.
Here are some of the potential benefits of a niche marketing strategy:
1. Reduce marketing costs
Focusing on a specific audience can reduce our marketing costs as we won't be spending money advertising to a less relevant group. For example, if we are trying to sell a product to pet owners, creating content that addresses their main worries and answers their questions is best.
2. Increase customer loyalty
Targeting a particular niche provides exceptional customer loyalty because it adds value to the brand and helps build trust between them and the brand. This is why some of today's most popular brands, like Starbucks, Dell, and Zillow, have made niche marketing a significant part of their business strategies.
3. Gain more exposure
With a niche, we become an expert in our field. Since we are providing value to the people within the slot, they will start sharing the content created by you, thus resulting in better brand recognition and increased traffic.
4. Get more leads and customers
Niche marketing allows businesses to focus on their target audience's needs and develop customized solutions that may not be available elsewhere. This makes building a rapport with target clients and earning their trust easier, which will help us land more sales deals over time.
5. Improve SERPs
Google supports websites that give "expert advice." If you're an expert in our niche, people will trust our content more and visit our site.
There are several benefits to developing a niche marketing strategy for driving growth, but there are also some cons. Although it is an effective technique for reaching out to our target audience, we need to make sure that the result justifies the efforts we have put in. If not planned correctly, niche marketing can make it harder for marketers to connect with their audiences by making them seem only interested in sales and gaining more profit instead of meeting their target consumers' needs.
Conclusion
Niche marketing techniques are commonly used when targeting a specific group of customers interested in a particular product. This innovative marketing strategy will help businesses cut down on marketing costs and increase customers' loyalty to the brand.
Niche marketing has become an essential business activity, with many companies seeking less capital-intensive businesses with the potential for expanding their market share. Its importance is growing because it allows marketers to build long-term customer relationships rather than short-term transactions.