Reading Time:
7
minutes
Whenever Apple launches a new product, Apple fans purchase them irrespective of whether they need the device or not. Similarly, Tesla fanboys cannot stop raving about how Tesla's are the best cars ever made. Moreover, there are Nike sneakerheads who will sell their souls to the devil to get their hands on the coveted Nike shoes.
Common among these companies is that they command massive respect among their loyal consumers. They have turned their consumers into a cult of worshippers who will do anything for the brand.
This level of customer loyalty has helped put the businesses on a pedestal. Whether large or small, every business aims to have loyal customers and build enviable brand loyalty. But that is easier said than done.
However, it is not impossible. Today, social media has tremendous power. It enables businesses to connect with their customers directly, openly, and frequently. This provides companies with an excellent opportunity to build brand loyalty among their customers.
But how exactly can brands use social media to build enviable brand loyalty? Read on to find out.
Having a strategy in place
You probably have a strategy for every business operation. marketing, advertising, hiring, and a host of many others. Having a plan in place helps gain maximum output with most minor efforts. Similarly, it would help if you had a social media strategy for the same reason.
Social media is no longer about erratic posting schedules, random posts, and unpleasing feed aesthetics. To connect with your audience and build brand loyalty, you need to have a clear marketing strategy.
The social media strategy should consist of a plan and design of a social media calendar. The calendar should outline the different social media channels where the posts will go up, when the posting is done, and what message the posts will convey.
Check out our Social Media Publishing Tool.
This will help increase customer conversion rates, improve sales, and enhance customer engagement and customer experience. This, in turn, will help build a more robust and connected audience base.
Being responsive
Nowadays, customers usually directly message brands on social media sites. Similarly, they also leave comments under posts inquiring about their doubts.
To build and improve brand loyalty, you must respond to user queries as soon as possible. Even though studies have shown that millennials (a massive chunk of customers for businesses today) are more likely to remain loyal to a brand that responds to them.
Similarly, on the other hand, being unresponsive can lead to customers parting ways. A study has shown that fifteen percent of Twitter users are ready to unfollow a brand that does not reply to them.
Thus, take the time out and reply to your customers. While it is impossible to respond to everyone, try engaging with as many customers as possible.
Read Also – Customer Experience Is Not Merely Responding to Them
Finding your brand's voice
Businesses have a particular tone and voice across various social media platforms. For example, Lamborghini is all about style; Apple has a mysterious tone, whereas Microsoft is fun and informative on their social media accounts. These voices are coherent with how the general audience perceives the brands.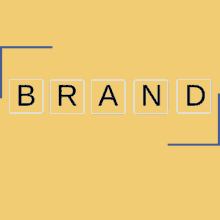 Similarly, you will have to find and build your brand's voice on social media sites. It has to be similar to your tone across different communication platforms. Thus, check what style you use to communicate with your customers over emails, websites, blog content, images, and videos. This will help you remain consistent with your other brand-building efforts and build brand loyalty on social media.
Keeping Customers in the Loop
One of the biggest reasons big brands like Tesla and Apple command a huge, loyal fanbase is that they make the customers feel like a part of the company. For instance, Tesla allows their customers to freely fly drones over their Gigafactories to get a glimpse of what is happening. This keeps the customers intrigued and engaged with the brand and builds a solid, loyal customer base.
You can adopt a similar strategy of providing a glimpse into your company to customers through social media platforms. For instance, you can post videos of your office space, introduce your employees to the customers, and give a walk-through of your products and services on social media platforms.
It can help increase customer engagement, build brand loyalty, and even increase sales.
Providing valuable content
You should not post on social media platforms just for its sake. Instead, you should post content that adds value to your brand and social listening will help you in crafting a content strategy. It will help maintain your followers and even attract new ones. And if one of your posts goes viral, we all know what happens next.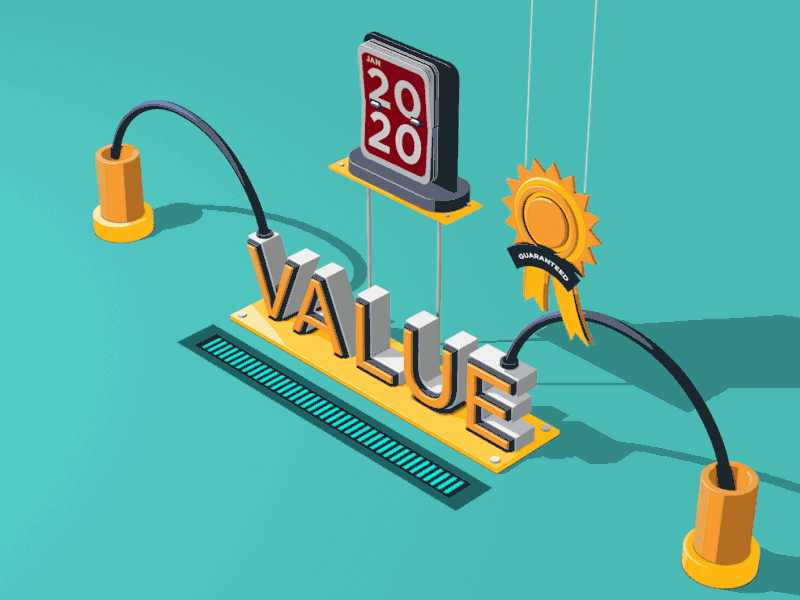 Thus, always post high-quality, valuable, and useful content for your followers. They should find your posts and updates exciting and worthwhile. It will help increase user engagement and help build a loyal audience base.
Tip: To create high-quality posts, include visually rich content. This includes graphics, photos, videos, and infographics.
Creating a Community
Having a loyal, engaging, and reliable community online is essential to building brand loyalty through social media. It can mean the difference between an ever-growing, visible, and vocal fan base and a social channel that fades into oblivion.
Moreover, it can also lead to organic marketing through user-generated content created for free by your customers. These can help drive engagement, increase user interaction, and attract new customers.
For example, there are countless "fan pages" that organically promote new products launched by businesses such as Apple and Samsung without the companies having to pay for them.
In short, building a loyal, connected community helps create brand ambassadors who promote your business for free.
Sharing User-generated Content
As mentioned earlier, countless fan pages are dedicated to various businesses and their leaders. These fan pages share the latest news, posts, and updates officially provided by the business. In addition, they also share custom content that they have created on their own.
One of the easiest and most significant ways to build brand loyalty through social media is by sharing user-generated content on your official social media pages. This type of content builds trust with existing and potential customers as it is created by average customers and not the brand.
You can also run competitions and campaigns on social media that encourage your customers to create content for you. When other people see your campaign being discussed everywhere, it will build social proof. Your brand will be seen as trustworthy. This will help strengthen your community and help attract new customers.
Onboarding Influencers
Today's generation feels better connected with influencers than with movie stars. According to research, more than fifty percent of social media users would trust an influencer to provide information about a product. 
Thus, influencer marketing should be a top priority to build trust and brand loyalty among your audiences. Find an influencer who is relevant to your brand and is popular among your target audience. Provide them with your products and ask them to promote them in their posts. You can either pay them upfront or provide them with a commission on the number of sales they bring in for you.
Nowadays, social media sites provide tools to make influencer collaboration and product promotion straightforward. You should make use of those.
Giving back to the customers
If you want to build brand loyalty, there is nothing better than offering special discounts to customers to make them feel special. The technique is highly effective as it makes your customers feel valued and privileged to be a part of your business.
You offer discounts right when the customer signs up to use your products—a  "newbie discount." Similarly, you can keep offering special discounts to them periodically to keep them engaged and, in the process, build brand loyalty.
You can also gamify the process of offering discounts to customers, increasing user engagement and building brand loyalty. The e-commerce giant uses gamification in the form of daily quizzes, games, contests, and trivia questions to build a loyal fanbase.
Supporting Causes
Customers nowadays like to be associated with businesses that realize their sense of moral and social responsibility. Moreover, they want to support companies that share their values. For instance, LGBTQ people like to be associated with brands that understand and support them.
Thus, create posts that showcase your support for various causes, charities, and other social values. This helps create a strong bond with your customers and build brand loyalty.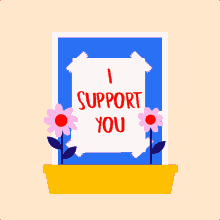 For example, Apple always talks about the environmentally friendly approach they take in producing their devices. Similarly, they also talk about diversity and inclusion in their workplace. This has helped them grow their social media presence and customer loyalty.
Conclusion
Social media proves to be an easy and effective tool to connect with customers. If done correctly, it can help foster brand loyalty across all your social media channels.
We hope that the ten tips mentioned in the blog will help you build a solid and loyal audience base. However, remember that building brand loyalty through social media is an ongoing process. You will have to make continuous efforts to maintain it. I hope you can achieve it quickly.
Tags: Brand Marketing, Brand strategy, branding, Content Marketing, content marketing trends, customer experience, Digital Marketing, Digital marketing strategy, Social Media, Social Media Marketing, Social Media Strategy, social media trends