Reading Time:
5
minutes
Any pricing strategy that is based on consumer perceptions of product worth is psychological. This article discusses the benefits and effects of psychological pricing.
In reality, we customers have no idea what products should cost. A discounted pickle jar might be INR 120 in an organic grocery shop, but you might discover that the jar's usual retail price is INR 100 elsewhere. 
Pricing can be used as a marketing tactic or to improve quality perceptions. In some instances, it is ingrained explicitly in a brand's ethos. Pricing, particularly the application of psychological pricing, can influence the buying decisions of your clients, making it much more than just a simple calculation. 
This article will discuss psychological or "charm" pricing, how it works as a marketing tactic, and how to apply pricing methods to your company.
Benefits of Psychological Pricing on Consumer
Price Bands 
Suppose a buyer has a predetermined spending limit or mindset about the purchase. In that case, fractional pricing of the goods may occasionally fall within that limit, making it easier for them to choose. It would aid in boosting sales in this way. 
Control
It would be difficult for the cashier or other staff members to calculate and steal money out of the fractional amount, but it also serves as a control measure. 
Creates Barriers to Competitors
It targets customers within any market segment who are particularly price-sensitive to goods or services. It aids in removing the pressure of cost management and soon serves as a barrier to competing items.
Discount pricing
It is a pricing approach that can map a product's price to a price that ends with a specific number, making it simpler to identify products with discounts.
Effects of Psychological Pricing
Increase your sales 
The primary goal of psychological pricing is to boost sales. Maximizing earnings for the services and goods a business provides requires employing various strategies or sticking with one consistently shown to be effective. 
Easily put into practice 
The use of psychological pricing is a quick and simple process. A company wishing to increase sales doesn't have to invest money in costly packaging, expensive product development, or other time-consuming practices. Instead, it can swiftly change prices on the shelf or website using psychological pricing strategies to immediately notice a boost in sales.
Examine various pricing strategies 
Real-world data is a company's best friend. It unequivocally illustrates the success or failure of various company methods. Sales statistics will immediately demonstrate whether or not a psychological pricing strategy has been successful. Testing several price strategies to determine the one most appealing to clients is, therefore, simple. 
A strategy that works for a supermarket may not be appropriate for a subscription-based SaaS company, a gym, or a telesales business because every company and its consumers are unique.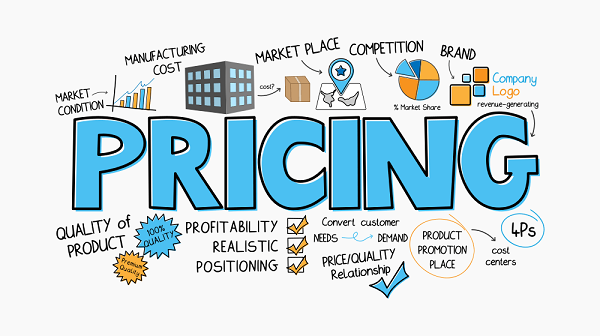 Draw customers' attention to specific products, services, or ranges 
Psychological pricing directs customers' attention to particular goods, services, or price points. For instance, to make its old-season stock seem more enticing to customers, a sportswear company can adjust the prices before the arrival of the new-season stock.
Distinguish between discounted and full-priced items. 
Customers may easily identify what is and is not on sale by updating the price tags on sale items. For instance, all sale items can have a price of 99 cents. Or, an e-commerce store may automatically apply a percentage discount to items on sale. The less resistance there is to a sale, the better. Customers won't buy if they are uncertain about the items for sale or feel deceived about them. 
Show up in cheaper pricing ranges 
Before they make a purchase, some shoppers visit price comparison websites. To make searching simpler, these websites frequently aggregate amounts. A company can ensure they are included in a reduced pricing band by using the odd number strategy.
For example, when price ranges for vehicles are between INR 7,00,000 and INR 7,50,000 or INR 8,00,000 and INR 8,50,000, customers will perceive a car priced at INR 7,50,000 as more inexpensive than a car priced at INR 8,00,000, which is in the higher price range.
Compete against rivals 
By using psychological pricing, a corporation can immediately adjust prices if a rival introduces a new product that is less expensive, ensuring that customers still think they are getting the best deal with its products. 
Draw customers into subscription plans 
Customers might be convinced to subscribe to subscription plans by offering free trials. This can include a "first month free" or "test us for ten days" offer. Customers think they are saving money and getting an excellent bargain. After the trial period expires, they either forget to cancel their membership because they have become "hooked" on the service and continue to use it.
Encourage patron adherence 
Customers adore the sensation of receiving a fantastic deal or a bargain on a service. Customers will return to that business for more purchases if this positive reaction to a sale is created. 
When a consumer comes back, psychological pricing can be utilized to pique their interest. For instance, customers may be shown fresh offers or given access to "exclusive" discounts if they make another purchase or upgrade to a more expensive subscription. 
Aid in reducing fraud 
Quickly calculating varying numbers and producing fraudulent transactions is difficult. When prices are set at rounded amounts, theft is simpler. To reduce fraud, numerous firms utilize odd numbers, frequently at the cashier level.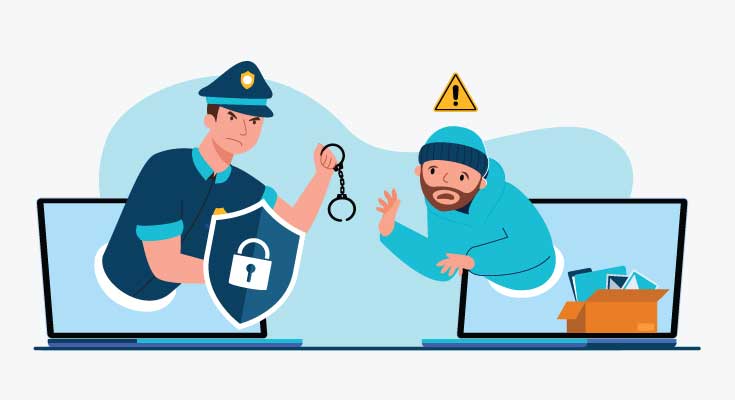 The Concept of Psychology in Pricing 
Understanding how pricing works psychologically can be complex. because it doesn't seem like people make logical decisions. But every choice is supported by reasoning, however imperfect.
Left-Digit Effect 
We are predisposed toward the first digit we encounter rather than by sober mathematical rounding since we read from left to right. To us, INR 5.99 resembles INR 5 more than INR 6. 
Potential Theory 
According to prospect theory, most often, individual purchasing decisions rely on a reference point rather than an absolute value. In simpler terms, individuals, on seeing a price tag of INR 50.99, think of it as less than INR 51.00. The reference price is INR 51.00. We often choose whole numbers to judge a price, as they are simpler to think about. The brain has to make less effort. And a price's worth is determined by how it compares to the reference point. 
Digit Ignorance 
This is comparable to left-digit bias in that all digits are ignored, and only the left-most number is given appropriate consideration. However, digit ignorance does not occur because of a preference for the left digit but because the other digits are disregarded. Dollar-sized fractions could not be significant enough to be taken into account in calculations.
Fractional Bias 
According to several surveys, customers believe that anything with a fractional price is being offered at the lowest price feasible. For instance, in the beginning, you thought INR 20 was a fair price for a particular product. But now you can see that it costs INR 19.99. Since the company lowered the price by one more penny, you may think that it is a fair price.
Segregation by band 
This occurs when a product's price is purportedly reduced to move it into a lower pricing "band." This is common with vehicles and homes because most people buy expensive products on a budget. In other words, they have a pricing range in mind or a maximum price.
Conclusion 
Numerous pricing tactics, some of which we've examined in this article, can be categorized as "psychological pricing." However, there are no restrictions; in all honesty, any pricing plan that relies on consumer perceptions of product worth is, by nature, psychological, so feel free to use your imagination. 
Internal alignment, though, is what matters most. The most effective psychological pricing methods coordinate with marketing and sales to give users of your webshop a consistent experience.
Tags: customer care, customer experience, Customer Experience Management, customer relationship, customer relationship management, customer reviews, Customer Service, customer support, customer testimonials, online reputation, Online Reputation Management