Reading Time:
8
minutes
The global healthcare industry is constantly transforming. There's a growing focus on enhancing the grade of care and upkeep is provided. Among other key outcomes, "data analytics" and "digital health" are arguably the most noteworthy.
Technologies disrupting health care around the world – wearables, sensors, AI (artificial intelligence), blockchain and robotics, the internet of medical things (IoMT), and digital and virtual reality. These technologies are allowing to analyze and treat diseases, creating monumental advancements in the speed, quality, and precision of diagnosis, treatment, therapy, and a better experience for patients.
All these improvements enable more connected, remote, and personalized services empowering people, reducing hospital admissions, and providing better health results at a lower cost. The conversation is shifting increasingly toward how developments in healthcare can be measured.
Health is the most important aspect of life. Yet in today's hectic and stressful world, we are unable to devote our attention to our health. A hurried lifestyle, job, and stress are harming our health. Every year, World Health Day is observed to raise awareness about the importance of good health. On this day, a message is sent to raise public awareness about health issues, and the government is encouraged to develop healthy policies.
World Health Day is an annual worldwide health consciousness day sponsored by the World Health Organization (WHO) and other associated organizations. With effect from 1950, the First World Health Assembly resolved to commemorate World Health Day on April 7 of each year. World Health Day commemorates the creation of the World Health Organization and is utilized by the agency to draw global attention to a topic of great significance to public health each year. World Health Day, along with World Tuberculosis Day, World Immunization Week, World Malaria Day, World No Tobacco Day, World AIDS Day, World Blood Donor Day, and World Hepatitis Day, is among WHO's eight yearly official global health initiatives. 
What is WHO?
The World Health Organization (WHO) is an agency of the United Nations that handles global health concerns. The World Health Organization develops and produces scientific articles and reports, as well as sets regulations for disease management, health care, and pharmaceuticals. The WHO has 193 members, including all United Nations members excluding Liechtenstein and two non-UN members, Niue and the Cook Islands. Dr. Tedros Adhanom Ghebreyesus is the current Director-General of WHO elected for a five-year term. 
Awareness for World Health Day 
Every year, a theme is chosen with a particular health concern for World Health Day. The chosen theme is the focus of World Health Day activities. In general, events are planned to emphasize the necessity of maintaining good health. Every year, the World Health Assembly chooses a topic for World Health Day. On World Health Day, various activities are held to raise public awareness of the year's topic as well as the value of health in general. 
On World Health Day 2022, WHO will focus on vital worldwide efforts required to make humanity and the planet healthier and build a movement to develop societies centered on well-being, in the face of a pandemic, a polluted planet, and surging diseases.
The Theme for World Health Day 2022  – Our Planet, Our Health
According to the World Health Organization, more than 13 million people die each year due to environmental factors around the globe. This involves the climate change problem, the world's greatest health concern. Climate and health crises are incited by our political, social, and economic activities. Over 90% of the world's population breathes in polluted air, mainly caused by the burning of fossil fuels. The health of the people is being harmed due to displacement, severe climatic changes, land degradation, and scarcity of water. Heavily processed foods and drinks are leading to an obesity crisis and other harmful diseases like cancer and heart diseases. The COVID-19 pandemic has exposed the limitations of our societies stressing the significance of developing sustainable societies.
How to Celebrate World Health Day 
Individuals, families, schools, churches, and other civic groups can all participate in commemorating and celebrating World Health Day. It is an excellent opportunity to engage with people on important topics. To start embracing and appreciating the day, try some of these suggestions:
1️⃣   Take Extra Precautions to Protect Your Family's Health 
On this day, several people may decide to take additional measures to protect their own and their family's health. This is an excellent opportunity to buy a gym membership (and use it!), follow a cleaner eating plan, or start taking vitamins and supplements. It is never too late to make a change for the better.
2️⃣   Participate in World Health Day Activities 
Anyone can help improve the world's general health by starting with themselves, their families, and their communities. Making this all about the neighboring community would be even better than making this all about you. If finding anything already established is stressful, many people may decide to form a WHD themselves. Look up what kind of events have been organized by local groups or hospitals, and then volunteer to assist or participate. 
3️⃣   Spread the word about World Health Day 
Spreading the word about health and hazards is a great way to commemorate this day. Take advantage of this opportunity to interact with people and raise awareness about the critical subject of global health. This is a fantastic moment to use your circle of influence for good, whether it is launching a movement to increase awareness in the workplace or at schools, making banners, calling everyone to a speech or gathering, or merely informing a friend.
4️⃣   Arrange fundraisers for World Health Day 
World Health Day is an important day to commemorate, and it could be used to conduct fund-raising events to benefit local free clinics and other public health organizations. Organize a charity event with the help of some friends, relatives, or colleagues. Participate in a walk or run to increase awareness or offer a personal donation to a worthwhile cause that promotes global health.
5️⃣   Find out more about the health of your neighborhood 
Another way to commemorate World Health Day is to tackle the problem at home by getting to know your surroundings. You can start by removing any potential sources of standing water, which provides a breeding spot for insects like mosquitoes. So, on World Health Day this year, spend some time helping share the message of how neighbors and the local community can help improve the world's health!
Brand Moment's 2021, "World Health Day"
The expression 'Health Is Wealth' has been redefined by the epidemic, and a nutritious lifestyle is an embodiment of surviving these difficult times, according to World Health Day brand creatives.
Here are some examples of how brands have raised awareness on World Health Day in 2021.
APRIL 2020 = APRIL 2021 = APRIL 2022? Let's break the cycle and follow the safety guidelines to keep our families safe. 
APRIL 2020 = APRIL 2021 = APRIL 2022? Let's break the cycle and follow the safety guidelines to keep our families safe. #WorldHealthDay #HappyWorldHealthDay pic.twitter.com/7V4eOMWbqM

— Tata Play (@TataPlayin) April 7, 2021
On World Health Day, the Ayush Ministry held a Yoga Mohostav in the Red Fort.
#AyushMinistry to celebrate '#YogaMahotsav' at #RedFort on #WorldHealthDay@moayush https://t.co/BDqQet5USk

— The Tribune (@thetribunechd) April 5, 2022
Are your bad habits getting in the way of a healthy future? Remove all the snarls and secure your future with Kotak Life on World Health Day.
Are the unhealthy habits blocking your way to a healthy future? This World Health day, remove all the congestion and protect your future with Kotak Life.

T&C: https://t.co/oCbRveH7dB#KotakLife #HumHainHamesha #KotakHealthShield #WorldHealthDay #Health #HealthyLifestyle pic.twitter.com/yeZBTV5J0v

— Kotak Life (@Kotak_Life) April 7, 2021
Good health ensures a good mind. Follow these 3 golden rules to keep yourself safe from COVID-19. Fortis wishes a healthier future for all.

A good health ensures a good mind. Follow these 3 golden rules to keep yourself safe from COVID-19. Fortis wishes a healthier future for all.#WHD2021 #ForVacciNation #WorldHealthDay pic.twitter.com/Im2CwikvC2

— Fortis Healthcare (@fortis_hospital) April 7, 2021
Hashtags for #worldhealth in 2022 to be popular and trending on Instagram, TikTok
Best Popular Hashtag to use with #worldhealth are #outbreak #lockdowns #pandemic #covididiots #donttouchyourface #ventilators #worldpandemic #globalpandemic #learnthefacts #worldhealthorganization . 
You should try these good hashtags on your Instagram or Tiktok post to get popular and boost your view.
Gender-based Stats on World Health Day
Being a man or a woman has a substantial influence on health, because of biological and gender-related distinctions. Gender norms, roles, and relationships, as well as gender inequality and unfairness, have a global impact on people's health.
Overall, 79% (median value of 35 countries) of people living in uncrowded households reported trying to physically distance themselves from others compared to 65% in extremely overcrowded households. Regular daily handwashing practices (washing hands with soap and water or using hand sanitizers) were also more common among people who lived in uncrowded households (93%) compared to those living in extremely overcrowded households (82%). In terms of mask-wearing in public, 87% of people living in uncrowded households wore a mask all or most of the time when in public in the last seven days compared to 74% of people living in extremely overcrowded conditions.
Location-based mentions on World Health Day
The United Kingdom was one of the top locations with the most references. On the occasion of World Mental Health Day, Prince Harry paid a visit to communities in Nottingham that work with mental health issues to increase the number of mentions for locations in the UK.
On social media, the general sentiments were good. Many individuals took to the internet to air their grievances. Let us all commit to listening closely to the concerns of our friends and family, support them in their efforts to manage their anxiety and mental disturbances, and do our part to help save a life, possibly on World Mental Health Day.
Health-Care Analytics: What Are They and How Do They Work?
Not every question can be answered with the same data analysis. Many of the problems raised in healthcare settings may be answered using various forms of big data analytics.
✅   Descriptive Analytics
Descriptive analytics compares and discovers trends using previous data. This form of investigation is most useful for addressing inquiries regarding what has already happened. With descriptive analytics, we can learn about the past.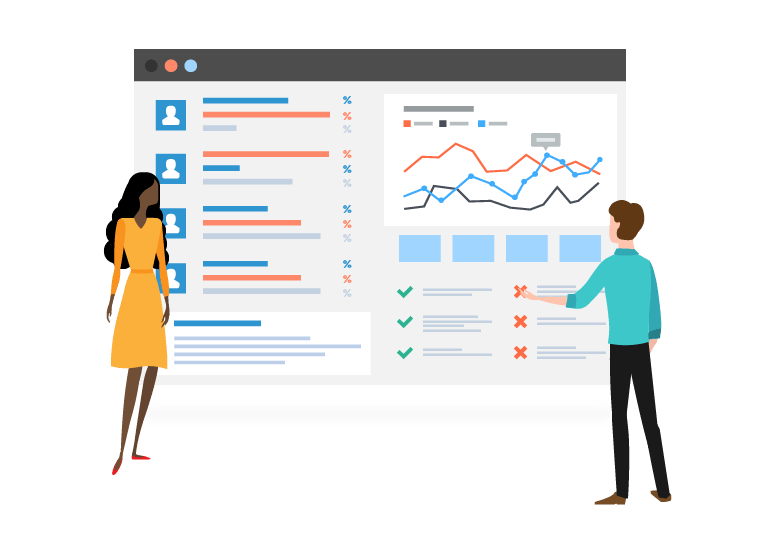 ✅   Predictive Analytics
Predictive analytics makes forecasts about the future based on current and historical data. This form of analytics produces models that are excellent for addressing queries about what could happen next. With predictive analytics, we can see into the future.
✅   Prescriptive Analytics 
Prescriptive analytics will also offer predictions about what will happen in the future. This form of analytics heavily relies on machine learning. The data available can assist in determining the best course of action. With prescriptive analytics, we can learn about the best course of action to follow to achieve the best result.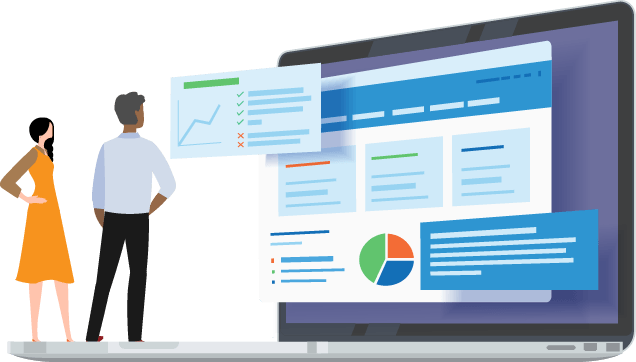 Conclusion
If utilized correctly, health care data management has the potential to lead to better treatment. With consolidated databases, you can get the information you need right now, anytime and wherever you need it. On all fronts, the integration of big data analytics boosts efficiency. Data that is more accurate leads to better care.
Tags: Business Analytics, Health-Care Analytics, Healthcare Analytics, WHO, World Health, World Health Day, World Health Organization