Reading Time:
7
minutes
Being in business entails a lot of intricacies like providing unique products, offering value for money, regulating good customer service, etc. Yet, despite maintaining all the gold standards, some businesses flourish while others collapse despite being in the same field. In such cases, the poignant question remains why? 
Suppose you are a business owner and you are seeing your competitors breaking records while you're struggling to remain afloat. In that case, it's time to rethink and review your principles, marketing strategies, goals, and administrative details. But wait, what better way than to monitor and study your competitors' strategies and approaches to shape your new game? 
This article gives you all the deets on competitor espionage to build your business the right way. 
What Is Competitive Analysis? 
Competition is fierce in today's market. And everyone is looking for ways to get an edge over competitors. This is where competitive analysis comes in.
Competitive analysis is a study of your competitors' strengths and weaknesses. You can compare their game plan, business ideas, principles, and results with your own. In addition, you can uncover information like your competitors' online presence, feedback on their products and services, collaborations, and customer insights with competitive analysis. 
You can study your competitors' tried and tested methods so that you don't have to go through trials and errors. 
Why Should You Conduct Competitive Analysis?
A competitive analysis won't aid in encouraging business decisions, such as what product feature to build next. Never replicate your competitors for the sake of it; they could be 100% winning at it! Moreover, for an industry leader, the value of analyzing competitors is restricted because they are the ones leading the pack through an unknown environment.
Then Why Competitive Analysis???
✅   To Understand Market Conditions
An organization has many competitors it's very rare that they have only one competitor. The competition can be direct or indirect and it's almost impossible to distinguish between direct and indirect competitors. Some competitors hold commanding positions in the market while others won't but they'll still have some bit of the market share. 
✅   To Identify Strengths & Weaknesses
A good competitive analysis comes with the advantage of identifying the strengths and weaknesses of your company in reference to the alternatives. Brands need to have a detailed understanding of their ideal target market and audience. It helps brands with product launches and positioning in their ecosystem of all products and services, and competition can be from anywhere one should have a catalog of their strengths and weaknesses. 
✅   To Design/Adjust Go-To-Market Strategy
A deep understanding of your ideal customer, target market, competition, your products and services, and most importantly your channel – all these are required for a successful Go-To-Market Strategy. To get an excellent way to reach your target audience competitive analysis is important as it helps you understand the market dynamics. By analyzing your competitors and the market you'll get to learn how your brand and its products or services fit in the current market environment.
And how not to use competitive analysis
✅   Don't use competitive analysis to make decisions on what has to be built next
✅   Avoid the industry research part
✅   Don't spend too much time on it
What Is Social Listening?
Social listening entails analyzing the marketing strategies, trends, customer feedback, and conversations around your industry. These analytics also include the data of your competitors. Use the insights from social listening to plan your products aligned with the trends and make efficient marketing strategies. 
Although social listening is an integral part of building your brand, it is daunting to have a separate team for the task. However, there are many social listening tools and analytics (3rd party apps) available that can help to monitor your competitors.
Let us see how you can score competitor intel through social listening. 
How To Use Social Listening For Competition Analysis?
1️⃣   Choose Your Competitors To Start Monitoring
The first step is to determine your competitors against whom you want to measure your business. For a comprehensive analysis, you need to monitor all the big and small names in your field. Next, feed the names of your brand and your competitors to a social listening tool. This is crucial to monitor all the online mentions of the brands (in blogs, news sites, forums, social media, and other online platforms). 
This will help you analyze where your competitors are getting the maximum mentions, how many 'mentions' they are getting on the whole web, is it more than your brand, or the feeling behind those mentions. 
You can also research the keywords related to your business to understand your actual competition. Input the relevant keywords to the tool, and it will fetch you data on average monthly searches and level of competition. Based on these keywords, you can further choose your competitors so that you are only competing with those who belong to your niche. 
Choose the top five relevant keywords and look them up on Google to see which brands are coming at the top of the search results. These could be your potential competitors. 
However, it is crucial to remember that brands that rank first on search engines do not necessarily perform the best on social media channels. Enter the keywords in the Facebook search box to know which of your competitors ranks at the top of social search results. The pages at the top are the trending ones on social media. 
Another smart way of determining your competitors is through Facebook Audience Insights. It gives information on which other brands your audience follows on social media. If these brands belong to your industry, they are your competitors too. 
All these analytics will give you a fair idea of who your strongest competitors are, and from there, you can begin a thorough competitive analysis through social listening. 
2️⃣   Collect Social Listening Intel
Since the competition is fierce, to improve traffic to your sites, you need to understand what your competitors do to drive traffic to their sites. Social listening tools will assist you with monitoring competitors' traffic and SEO.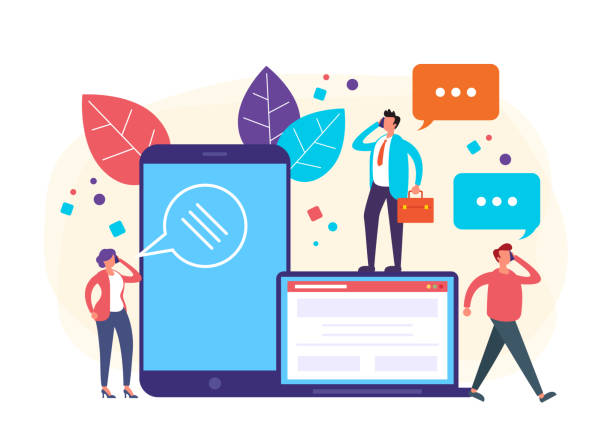 ✅   The 'Mentions' metric conveys a brand's stance on the web. The more mentions, the more is the brand visibility. Most social listening tools also come with 'Share of Voice,' which means the number of times a brand has been mentioned on the web compared to its competitors. 
✅   Tools also spy on competitors' traffic stats like engagement, bounce rate, and traffic source. By recognizing this source and comparing it with their traffic sources, brands can discover new traffic sources.
✅   Not all mentions are good for business. The tools' job is to analyze the mood behind the mentions; these tools determine which are the negative mentions and which ones are positive. For example, your competitor brand has launched a new product, and since its launch, there's a spike in the brand's mentions. But on deep diving, it might be found that the response from the audience is negative. This feedback will help you to design your products. 
✅   These tools also give an accurate idea of the geographical location of these mentions. Based on this, you can identify regions that have still not been dominated by your competitors and extend your services to those places to expand your business.
✅   The demographic metrics are also crucial in social listening. These tools show your competitors' audience's gender and age ratio and that of your customers' too. This helps you design your content and products to reach your target audience. 
3️⃣   Understand Social Media Strategy
Social Media is a boon for businesses as it promotes brand awareness and conversations, boosts sales and engagement, and drives traffic to websites. By monitoring and understanding the social media strategies of your competitors, you can better chalk out your social media strategies.  
✅   Social analytical tools give you updates whenever there's a spike in the mentions of your competitors. They also provide you with data on where the 'mentions' are rising precisely. Once you know the source, you can analyze these mentions and see what triggered them; it could be a product launch or a celeb collaboration. You can use these insights to inform your social media approaches. 
✅   These tools also inform you which social media channels your competitors use and where your industry is performing the best. You can eventually shape your social media campaigns in those platforms where your niche performs the best. 
✅   You can also study the content plan of your competitors. What kind of posts do they upload on which websites, and which posts are getting the maximum engagement. For instance, Instagram Reels perform exceptionally well to attract an audience nowadays. Use information like this to stay at the top of your social media game. 
✅   Influencers play a significant part in driving brands' social media campaigns. The tools make it a cakewalk to analyze which influencers are working with your competitors and which influencer is driving the best engagement and visibility for the brands. You can decide on your collaborations for your subsequent campaigns based on influencer insights. 
4️⃣    Analyze Social Listening Reports 
You will find reports on Instagram, Twitter, Share of Voice trends, and others on social listening tools. This is where you get the results of a comprehensive competitive analysis to give an overview of all the metrics. It contains data from identifying competitors to analyzing them. The longer you monitor the brands, the better and more thorough the reports will be. Another feature called 'word cloud' or 'topic cloud' becomes especially helpful in recognizing the words that are mentioned by your competitors. This gives you a fair idea of the trending hashtags so that you can jump on the bandwagon and increase your brand awareness. 
Incorporate social listening into your regular tasks to have real-time data for analysis. Analyzing these reports will make you equipped with the strengths and weaknesses of your competitors, new trends, and threats, and based on that, you'll be able to sketch a solid marketing strategy. 
Wrapping Up
Competitor espionage is not unethical, although it might seem so from the surface. It simply means monitoring the content, hashtags, keywords, sources, marketing strategies, and so on of your competitors through social listening. In simple terms, social listening is staying abreast with conversations on the web regarding your industry, including your brand and your competitors. 
Competitive analysis helps you understand the hidden mechanisms of your competing brands that assist them in outperforming you. Still, at the same time, through these analytics, you can also gauge in what ways you have the edge over your competitors to keep improving. Your competitors are also using social listening to spy on your stats, to know why certain brands perform the best on search engines or social media and derive similar results by applying similar strategies. Thus, spying on competitors does not mean stealing their campaigns or content but understanding the market's demands and the audience of your niche. 
Tags: Competitive Analysis, Competitor Analysis, Competitors Research, Social Listening Tools