Reading Time:
7
minutes
It's no news that Google is the go-to platform for anything, from the smallest to the largest questions and everything in between. When you search for something, you will almost always use a permutation or combination of words, which are referred to as keywords. 
Keywords are important because they tell search engines like Google about the content of a website. It is the word that is fed into the search engine by users who are on the internet looking for any kind of information. To put it as simply as possible, the words you use to Google something are called keywords.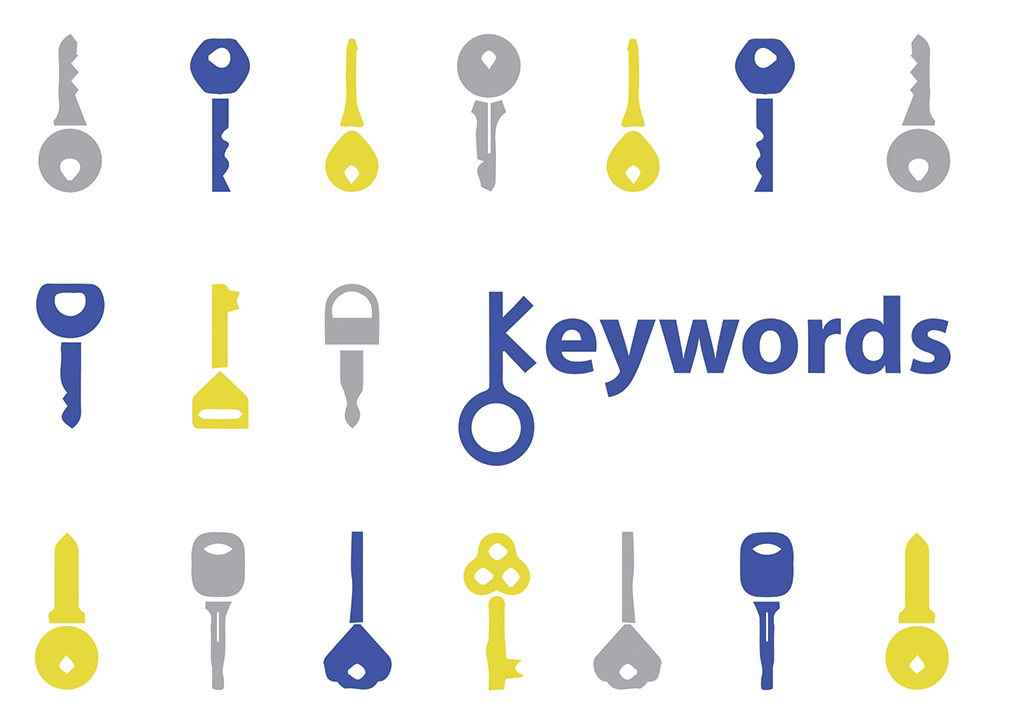 You'll find guidance on blogging for SEO, designing efficient landing sites, employing appealing graphics, and more as you search the internet for online marketing strategies. But, when it comes down to it, one aspect of digital marketing can make or break these methods and strategies: keywords.
It appears to be simple enough. Isn't it true that when users put in some terms, your business pops up? Well, not quite. To assist users in finding useful and relevant results, search engines employ complex algorithms. These algorithms consider a range of elements, including the reliability of the website, the frequency with which it is published, and the keywords utilized on the site.
This is why it's critical to conduct keyword research to determine what would work best for your company.
Keywords should be:
➡️  Something that users will look for
➡️  Relevant to your company's image
➡️  Terms that can easily be incorporated into all of your internet content
➡️ Once you've decided which keywords to concentrate on, you can start incorporating them into your digital marketing material carefully. Most SEO experts commonly agree that there are four main types of keywords to classify intent. One of them is informational keywords, wherein the searchers seek an answer to a specific question or some generic information. Then, there are the navigational keywords, wherein the searchers seek to reach a specific site or page. The third is commercial keywords, wherein the searchers seek to investigate either brand, products, and/or services. The fourth is transactional keywords, wherein the searchers intend to finish an action or purchase.
The Significance of Keywords
Keywords are any words or phrases that assist Google in determining what type of material you are looking for. Many algorithms are dedicated to discovering these types of keywords and assisting users in finding the material that best meets their demands.
The goal of using keywords and harnessing their power is to increase the number of visitors to a website or webpage. Since users rely on Google for so many things these days, and the number of users is growing all the time, the importance of keywords is only increasing.
When using these different sorts of keywords, however, a balance must be maintained because, in the end, you want to provide your audience with the best possible user experience, and keyword stuffing or excessive usage of keywords might degrade the quality of your content. Targeting the proper types of keywords is the foundation of a successful search strategy. By discovering your top keyword opportunities, you can increase your brand's traffic, quality leads, and conversions.
Selecting the Right Keywords for an Effective Strategy
Understanding the various types of keywords might assist you in developing a more educated and effective marketing strategy. Once you know all of your alternatives, you can select the best keywords to help you connect with your target audience, drive search traffic, and increase conversions.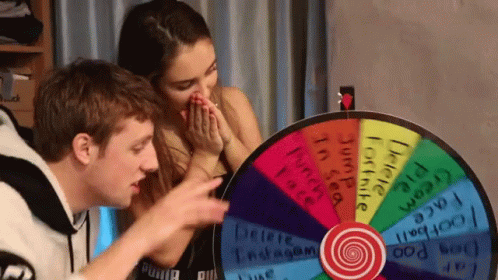 ➡️  Targeting keywords
➡️  Keywords by length
➡️  On-site keywords
➡️  Google Ads keywords
➡️  Buyer keywords
You must first understand all the alternatives to choose which keywords would work best for your plan.
Types of Targeting Keywords
The phrases and terms associated with your industry and target audience are known as targeting keywords. The keywords included in this category are:
"Market segment keywords"
The generic keywords connected to an industry or brand are known as market segment keywords. These keywords include words that its target audience searches for to find a broad information about a vertical. The keywords or terms here refer to a wide industry, or they are more narrowly defined for specialized marketing objectives. 
An example: running shoes
Consumer-defining keywords
Search keywords or phrases that relate to a specific segment of consumers or audience are known as customer or consumer-defining keywords. Customers utilize terms or phrases to define themselves in these searches. 
An example: running shoes for women
Product keywords
Product keywords include those words that are associated with a particular brand's offers. These are keywords that directly refer to a company's products or services. If brands employ a strategy for the keywords relating to each of their products and services, customers and other leads and prospects should be able to find them by simply searching on the internet. 
An example: Flex Contact with Nike 
Competitor keywords
Competitive keywords that are essentially about various brand names of businesses in the same competitive vertical are called competitor keywords. Researching rival keywords are advantageous to a brand because it allows the brand to reach a similar audience of interested potential buyers.
An example: ASICs running shoes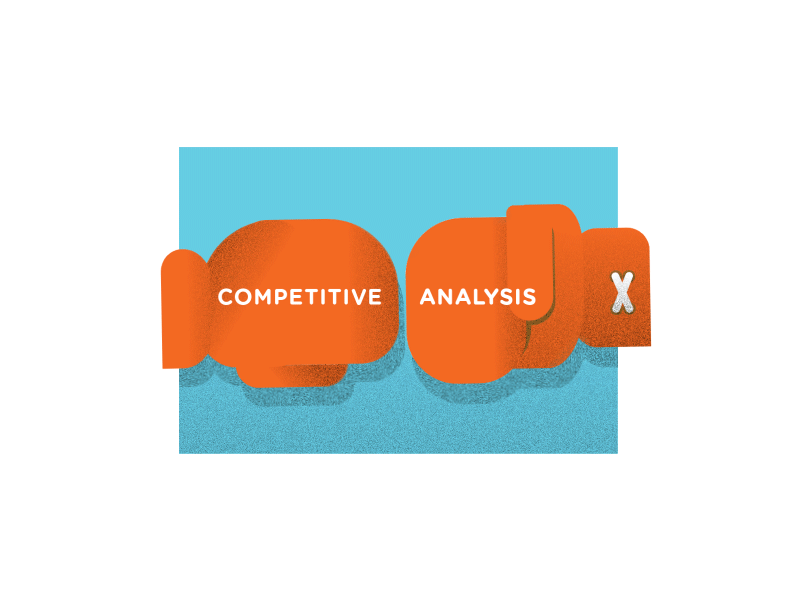 Branded keywords
Search queries that entail a brand's name and/or other related brand terms are known as "branded keywords." These keywords can have only the brand's name or can also be a combination of the brand's name along with the type of product. It can also be the product's name or another related descriptive product search phrase.
An example: Running shoes Nike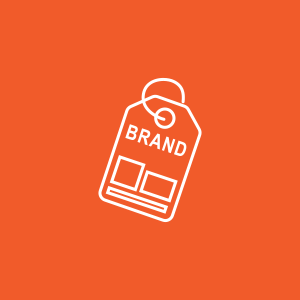 Geo-targeted keywords
Search phrases that specify a location are known as geo-targeted keywords. These terms are used by people who want to get results that are close to them or in a different place.
An example: Tampa running shoe store
Types of Keywords by Length
Choosing the right keywords can also be determined based on other factors, such as focusing on the keyword length. The three different types of keywords, deciphered on the basis of their length, are as follows:
Long-tail keywords
These keywords are at least three words long. Long-tail keywords are also more specific and explicit than short-tail keywords because they contain more words, making it easier to describe the question.
However, while these keywords have a lower search volume, they have far higher effectiveness because the search intent is evident from the start. Users that conduct long-term keyword searches are typically those who are serious about making a specific transaction or acquiring specific information.
An example: "Trampoline parks in Barcelona" will result in a particular result since the query is very specific.
Head Keywords or Short-Tail Keywords
These are brief keywords with a maximum of three words, as the name implies. They're sometimes referred to as the head keywords, and they get a lot of searches.
However, since most people start their searches with tiny sentences, this type of term has a lot of competition. Since a single team can stand for a lot of things, the brevity of short-term keywords makes it difficult to obtain a clear understanding of what the user wants, which is why they don't convert effectively.
If you Google the word "pistachios," for example, you might be looking for information on its nutritional worth, market value, or variants. Without any more information, it's impossible to be certain.
Mid-Tail Keywords
These are the keywords that fall between the head keyword (also known as the head term) and the long tail keyword (i.e., the popular phrase that drives high search volume).
For example, if the short keyword is "coconut water," the long tail keyword is "buy coconut water in Chandigarh," and the mid-tail keyword would just be "buy coconut water." These can also be seen as mere half-willed attempts by the users to seek information, almost as if they were being forced to do so.
How Do Keywords Relate to Digital Marketing?
Your digital marketing approach will fail if you don't use the proper keywords.
When a potential customer uses a search engine like Google to hunt for anything, they search for terms or phrases to help them find what they're looking for. Keywords are the main terms that website visitors use to find what they're looking for. Measurably increasing your online presence is one of the most prevalent digital marketing goals these days. A great internet presence helps consumers find, learn about, and eventually purchase from you, whether they buy from your website or from your physical store.
Keywords are just as much, if not more, about your audience as they are about your brand. They establish a link between what consumers are looking for and the services you can provide to meet their demands. To ensure that the correct people visit your site, you must first gain a better understanding of your target audience, their needs, and their language. Create a persona for your ideal consumer based on the type of content you believe they will seek. It will serve as a reference point, improving the chances of drawing additional visitors.
Keywords are like connectors in digital marketing. Knowing and identifying them will help marketers and business people get the desired results from their SEO campaigns. Before making an online purchase, people rely on keywords and search engine result pages, and they rarely browse beyond the first page of the search engine to find alternatives. As a result, your website and services must appear on the first page at the absolute minimum.
Tags: Brand Marketing, Brand strategy, branding, Content Marketing, Digital Marketing, Digital marketing strategy, Instagram marketing, Marketing strategy, marketing trends, Social Media Strategy