Reading Time:
8
minutes
We all know that running a business at scale without a well-planned and robust customer support system is not healthy for the brand image as well as customer experience. Brands need to work on providing their customers with support that differentiates them from the competition. This enables brands to be customer-centric, helping them build a good brand image. It is challenging for brands to be able to address each and every support query that comes in manually.
Many brands try to incorporate a larger workforce, but it doesn't ensure that the quality of support is up to the mark. It also becomes very difficult to provide support during non-working hours or days. Providing customer support that is instantaneous has become the need of the hour owing to the evolution of technology. The solution to all these issues is the incorporation of automation in the CRM process.
Business process automation is no longer simply a luxury for big organizations; it is quickly becoming a must-have for businesses and organizations to ensure long-term success. In this article, we will define process automation, discuss the many sorts of automation solutions in the market, the benefits of using automation, and why it is critical for the future of all organizations.
How can automation benefit you?
✅   It reduces the dependency of having to manually track and reply to specific conversations.
✅    It reduces the effect of human errors.
✅   It enables you to track a larger volume of conversations.
✅   It allows for support delivery even during non-working hours and non-working days.
✅   It helps to boost the productivity of the support personnel.
Use-Cases for High Levels of Automation
First Response Acknowledgement
An automated acknowledgment response can be sent to the user message for the first time. Sending an automated message in the meantime while an agent contacts them can help maintain the company's reputation. An immediate response received by the customer can help instill a feeling that the brand cares for their query. The first response may also include a list of parameters regarding the problem, according to which we can better understand the problem.

Keywords Based Automation
The automation is set up in such a manner that a unique response is sent when a certain keyword is detected. Customizing the responses can help reduce the effect that the message is sent by a bot. Utilizing keyword responses can allow agents to concentrate on topics that need human interaction. For eg: If any user enquires about the "price" of a product, an automated response can be sent to them with the relevant details. Saving time and effort by the agents
Auto-response via DM
When the automation detects a message on an online platform- this may include a tweet or a post—a message can be sent to their DM. Doing this demonstrates that the brand actively listens to its customers and that their opinions matter. Responding personally can allow for further conversation with the customer, which can let you better understand the customer's opinion while also effectively engaging with them.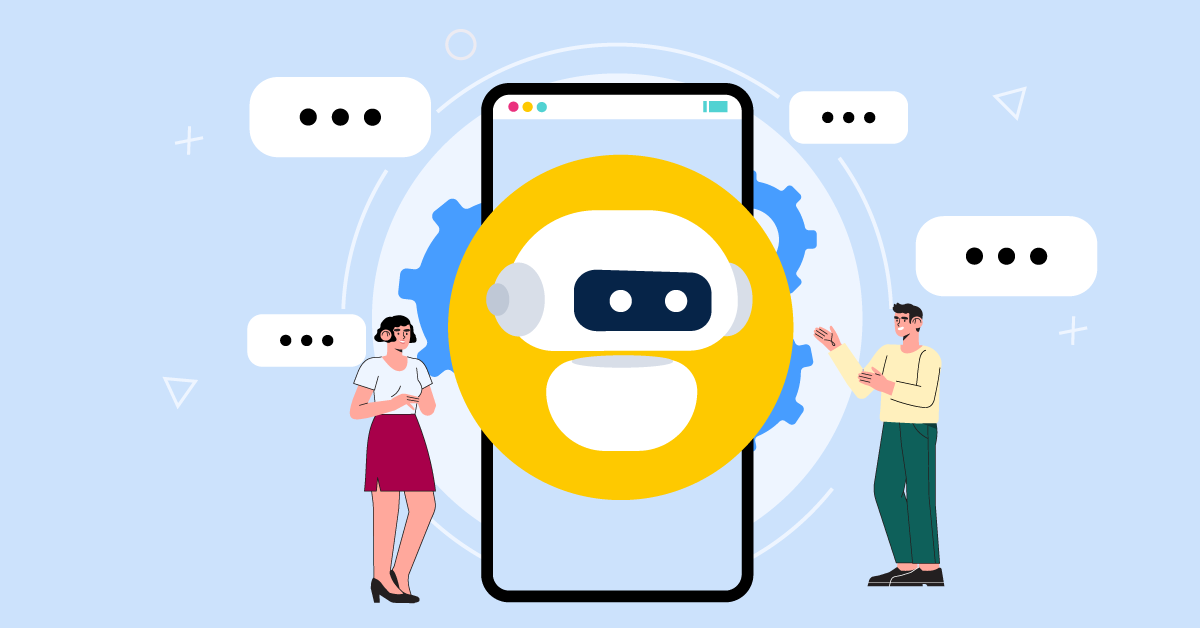 Auto Replies During Working Hours
Designated working hours can be set with a specific message to accompany them during this time. When an inquiry is detected during working hours, a specific reply is sent. For eg: the response may say – thank you for contacting an agent who will be with you shortly." It is very difficult to allocate an agent as soon as the query comes in. This message allows the customer to understand that their query has been received and the team is working to resolve it.
Using Auto Replies During Non-Working Hours
Similarly, a preset response is sent when an inquiry comes in during non-working. For eg: the message may say- "Thank you for contacting us. Our working hours are from 8 a.m. to 7 p.m." We will allocate an agent to you as soon as possible. Doing this is important because your client may be utilizing your products or services at any given time, and there is no saying when they might need your help with it. In some scenarios, it is not feasible for companies to have a support team active round the clock. This automation also comes in handy for the same. 
Auto Replies During Non-Working Days
Similarly, there are days when the support team is off. An autoresponse is sent when an inquiry comes in during non-working days. These non-working days may include, weekends or public holidays. For eg: our support team is available from Monday to Saturday between 7 a.m. and 8 p.m. We will assign an agent to you.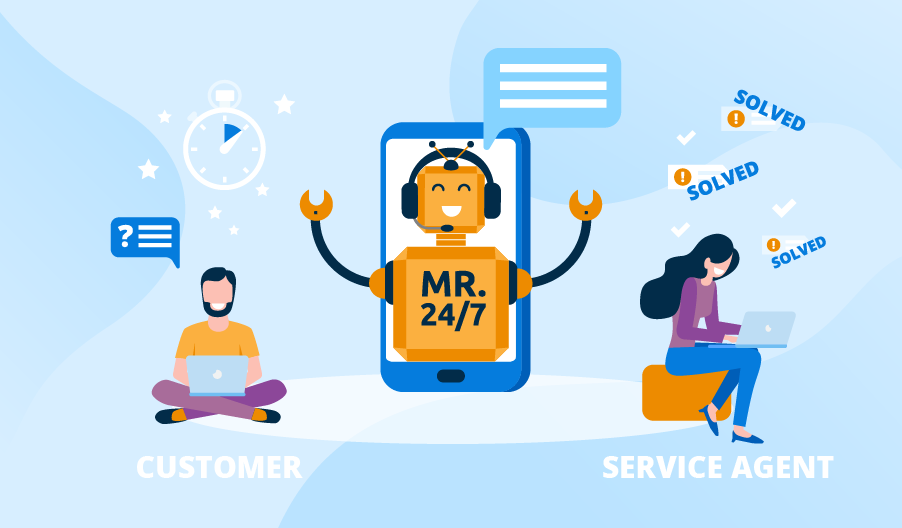 Automated Response and Closure
When a query comes in and an agent contacts them, sometimes it happens that the customer does not respond back. Leaving the tickets open is not ideal. However, without the customer's response, it is not possible to close it. A period of time can be set beyond which if the customer does not respond, an automated response is sent, and the ticket is automatically closed and posted to be treated.
Auto Classifying And Closure
When brands run ad campaigns, they would not want each engagement on such posts to be treated as a ticket. When responses are tracked on such posts, they are auto-classified. A set response is sent to them, tagging their social handle. Once the response has been approved, the ticket is automatically closed.
Automation For Asking Contact Details
When a query comes in, their customer's contact information is stored on the back-end. If such information is not available, automation can be set to ask them regarding the same. This information is crucial in order to better contact the customers. 
Multi Response Automation
Automation can be set to send multiple responses to a single comment. For eg: when a customer enquires about the price of a certain product, a response regarding the details is sent in their DM while a message stating that "they have been contacted via DM" is sent as a comment on the same post. This is useful because some may forget to check their inbox, so a comment is a way to ensure that queries are adequately addressed. Secondly, a comment can publicly portray how brands are servicing clients and prospects, improving the overall brand perception.
Google My Business Automation
Automation can be set to have automatic responses based on the brand's interactions on "Google My Business." For eg: an automated response can be sent when the locations receive a certain star rating. Another manner of setting automation would be on the basis of keywords- when a certain keyword is detected in the HMB review, the appropriate message is automatically sent.
Sentiment Based Automation
Using NLP (Natural Language Processing), we are able to understand the sentiment of a certain comment. Using automation, we can send specific responses to specific sentiments.  For eg: if a customer posts something negative on a platform, a specific message is sent to them.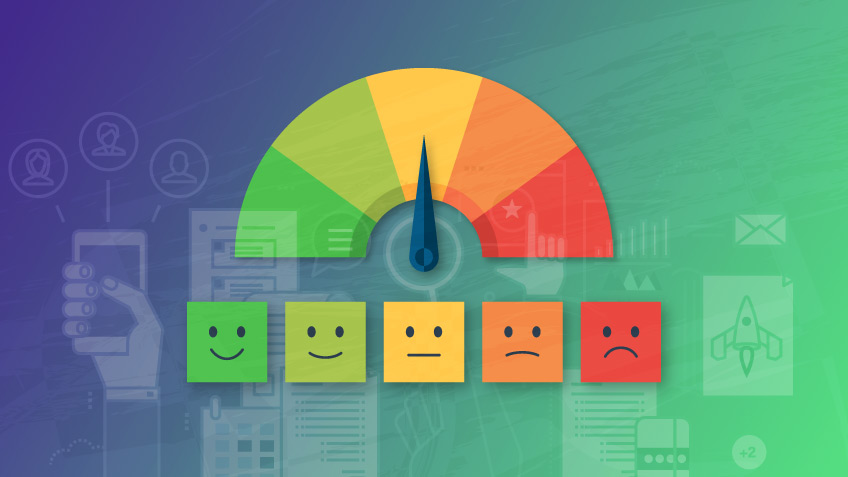 Automated Usage Of Multiple Drafts
To prevent the repetition of responses, multiple drafts can be made. You can set up multiple and varied draft responses to respond to similar kinds of queries/comments. Using the same responses can dilute the effect of messages. Having a variety of responses can make the messages look more natural and effective.
Follower-Based Auto Responses
A message that may suit one person may not necessarily suit everyone. A unique response can be sent based on the number of followers and connections a certain respondent has. For example, if the automation senses that a person doesn't have many followers, it may ask them for contact details. However, if an account has thousands of followers, it wouldn't be right to ask them for information on a public platform.
Autoresponses For Campaigns
While brands run online campaigns like contests, they can use automation to improve the delivery of the same. For eg: automation can be set in order to automatically send messages to the competition winner.
Exact Match Autoresponses
Automation can be set to be sent when an exact match of words or phrases is observed. How this differs from keyword automation is that keyword automation only notices single words, whereas this needs an exact match to be executed. For example, when a client messages "can I get a demo", a specific message is sent.
Severity Based Automation
On the basis of the severity of a message, an immediate and appropriate response can be sent. For eg: If any conversation has been marked as high severity, it can be addressed immediately through an automated response. The automation module can quantify the severity that a certain conversation holds and relevant actions can be taken accordingly.
Auto Assignment To Users Or Teams
This comes in handy when the support team is divided based on their expertise. In such cases, based on the content, specific conversations can be directed to specific customer support team members who specialize in that field. To better understand this scenario, let's assume a stock brokerage is using this module.
Choose which one sounds best:
1️⃣    One is that there are two individuals in the client support team, one that handles queries regarding the equity market while the other handles all queries regarding the commodities market. When queries come in, they are distinguished and sent to their respective support agents.
2️⃣   If a user query comes in pertaining to the equity market, it would be directed to a team member who is assigned to service these specific queries. If a query pertaining to the commodities market comes to it, it would be directed to another individual who specializes in that particular field.
Language / Country-Based Auto-Assignment
With all companies going global, it is important for companies to effectively address each and every individual, irrespective of their country and the language they speak. It is not possible for a single individual to be able to process queries in multiple languages and work in all the timezones. The query is directed to that specific agent based on the country of origin and language of the conversation.
Autoclose Resolved Tickets
When the ticket has been placed under resolved status beyond a certain period of time and is not yet closed, the ticket is automatically closed.
Conclusion
The world is ever-evolving, and along with it, our human wants too. Initially, customers were only bothered about the quality of products/ services they used. Now their satisfaction is dictated by their user experience. Customers want to know that they are cared for as customers, and brands need to actively set procedures to do just this. Another dimension to this is- the brands can deliver the ultimate user experience to their brands at a personal level, but the customer can leave one unsatisfactory comment on an online platform- ruining the overall brand image. Brands need to strive to deliver a consistent level of CRM and automation allows them to do just that. It reduces the need for human inputs, allowing agents to concentrate on other aspects of CRM delivery.
[/kc_column_text][/kc_column][/kc_row]
Tags: Automation, Consumer Insights, CRM Automation, customer analytics, customer relationship, customer relationship management, Email Automation, Marketing Automation, Marketing Technology, online reputation, Online Reputation Management, Sales Automation, Social Analytics, Social CRM, Social Listening, Social Media, Social Media Marketing