Reading Time:
7
minutes
Advances in data collection methods, analysis, digital electronics, and digital economics have enabled brands to deploy more effective real-time and long-term customer experience personalization strategies. Personalized marketing trends are common in the industry and are effective for brands when an efficient content mapping strategy is adopted.
Content Mapping
Content mapping is a powerful technique for reviewing and selecting the most relevant content to support a customer's buyer journey, ideally used for campaign phases. The content mapping process helps deliver personalized and highly effective content to your target audience, generates better leads, and increases the chances of a sale.
Content mapping is considered an essential component in a content marketing distribution strategy in the content domain. It helps businesses understand the needs of their target audience and meet them in a more efficient way. Content maps include a defined set of steps and a proper selection of channels you will use to deliver your content at each stage. We ensure that every component of the evolving content matches the customer journey.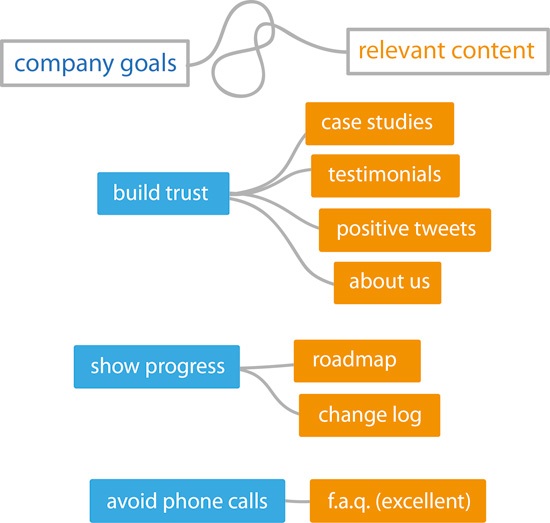 The Content Mapping Process
The process of content mapping requires knowledge of the marketing funnel and its stages. You can map your content by funnel stages.
Marketing Funnels
The relevant position of the audience in the marketing funnel can help you create content based on your readers' inquiries and interests and monitor KPIs more effectively.
The funnel has three broad stages.
1️⃣   On top of the funnel
At this stage, customers are aware of their problems, also known as "pain points." But they don't know about the solutions you offer and whether there are competitive solution providers in the market. They just need to solve their problem at this point. At this point, your content should be intended to help them understand and name the problem.
2️⃣   The middle of the funnel
At this phase, customers have the information needed to get started – they know the solution. But with this knowledge, they also have different options for the same solution. It is your job to discover what that is and bring it about. This edge, or plus point, should be visible to the customer.
3️⃣   At the bottom of the funnel
Customers already know exactly what product they need. Your job is to persuade them to choose your product or service over other available options. This is the funnel action and conversion phase. Gather customer success stories to help potential customers become actual buyers.
However, it is essential for the decision-maker to be aware of the user's motives, touchpoints, buyers' doubts, and other issues at each stage. 
Tools for Content Mapping
There are many tools and resources available to facilitate the process of collecting, auditing, and managing information to simplify the content mapping process.
Important templates
✅   The Buyer Personality Template is an indispensable tool for mapping content. It helps you imagine the mind of your ideal buyer.
✅   Content Audit Templates will be needed to help evaluate the potential of each piece of content and its proper placement on your content map.
✅   Most importantly, the Mapping Template will help you put all the customer experience details together. Content mapping templates are now easily accessible and downloadable. You can either download or create it according to your needs.
Word Processors
You will need a basic word processor to outline the content map and write the content. If the processor is shareable, it will be easier for you and your team to work on it at the same time.
Personalized Marketing
Personalized marketing is a marketing strategy through which companies take advantage of data analysis and digital technology to create attractively, customized messages and product offers for potential visitors and existing customers.
According to McKinsey & Company, personalized marketing can increase sales by more than 10% and deliver up to eight times your marketing investment.

What is content personalization?
Content personalization is a strategy that uses visitor data and patterns of behavior and interests to provide relevant content tailored to the individual user's characteristics and preferences. The impact of one-to-one marketing is focused on the needs of individual customers. This brings the interaction closer together and helps increase both user satisfaction and potential lead conversions.
Personalized content is also referred to as dynamic content because it is updated in real-time to ensure a customized user experience. The CMOs of today believes that custom content is the future of marketing and that personalized content is becoming commonplace. 

Content Personalizing Requirements 
You can create your own dynamic content with the benefits of personalized content. The following three things are important before you start influencing personalized marketing:
1️⃣   Know your audience
If you want to get to the top of personal marketing, you must accept data as the key to the future. Each piece of information gives you a valuable data point that can be used to personalize your visitor experience.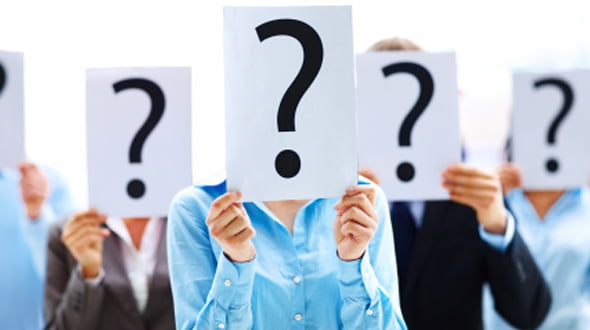 These are the factors you need to focus on when tracking and analyzing your audience. 
✅   Technology: Data on browsers, equipment, OS, and machine configuration can be useful.
✅   Demographics: If you can track more detailed data from authentic data providers, such as age group, status, family, department, etc., then it will help you move to a more targeted approach to personalization marketing.
✅   Psychographics: This category of data includes user preferences. Targeting users based on psychographics allows you to reach even the most specific audiences.
✅   Behavior: Knowing the user segment, browsing pattern, frequency, site visits, number of times they visited the site, and purchase history is amazingly useful. 
2️⃣   Configure individualized sites
Once you've collected and analyzed the latest data from your users, you need to map out the different personalities to determine the exact audience. Once the user's authenticity is verified, you can create a personalized marketing funnel based on a wide range of criteria. 
Identify the content elements on the generic version of the website that can be exchanged so that different versions are presented to different users. For example, mark Product-A users on the CTA to subscribe to email lists and Product-B users to sign-up for promotional coupons. Both users may be potential customers, but their intended interests determine the product line focus. Test the site after finding out which component of the site you want to switch up. 
3️⃣   Iterate
Keep testing on the agenda. Results will help you collect data. Keep rehearsing it until you can say it with conviction and confidence. 
Personalization Techniques
Aside from the use of cookies, the technology behind personalization includes:
➡️   Collaborative filtering is applied to information on different sites to select relevant data that can be applied to a specific e-commerce experience of a customer or a specific group of customers.
➡️   User profiling uses data collected from various sites, which can create a personalized web page before the user is formally converted.
➡️   Data analysis tools are used to predict potential future interactions. As much as technology is good at personalization, marketers still need to take advantage of the latest technology to better serve the organization's unique objectives. 
The Effectiveness of Your Content Marketing Strategy
A compelling content delivery strategy brings more traffic to your content. A sound content marketing distribution plan depends on the foundation of the strategic content map. Only after you have mapped your content can you choose content distribution channels. Creating a strategic content map involves six essential steps: 
1️⃣   User persona
Buyer personas provide value to the audience. Build a buyer personality based on data from market research, surveys you collect about your target audience, and some assumptions based on current customer base data.
A persona is a semi-fictional representation of your target customer, including information on demographics, work category, shopping habits, lifestyle, goals, etc., which helps to visualize your ideal customer.

2️⃣   Customer Journey
A customer journey is a roadmap that explains to the customer the whole experience of communicating with the brand. Instead of looking at just one part of a transaction or experience, the customer's journey documents the whole experience of being a customer – from the brand recognition phase to the brand affiliation, to the evaluation, the actual purchase, and finally, the after-purchase experience.
At each stage of the customer's journey, the type of content that generates the most traffic also changes while meeting customer needs. Consider customer travel to design your touchpoints and find out what to offer (for example, joining a loyalty program, signing up for a newsletter, or similar). 
3️⃣   Audit
Create a catalog of the content you already have. You can audit content by title, category, type, quality, etc.
4️⃣   Content analysis
Analyze the content. Match and analyze to see if the users you create and existing content complement each other. Pieces of the map's existing content are most appropriate during the customer's journey stages. Set the conversion point for the user's CTA. 
5️⃣   Identify gaps
After launching existing content, you can track the customer's journey and the specific stages that need attention. Identify any gaps that are not contained in any part of the funnel or the customer experience stages and work on the distribution strategy accordingly. 
6️⃣   An all-new content map
Now that you've evaluated the existing errors, it's time to create a new and improved content map with the available resources. A funnel is a step-by-step strategy that allows you to guide your audience step by step until they reach the point of conversion, otherwise known as "buy."
➡️   TOFU: Top-of-funnel content focuses on the common issues your persona faces.
➡️   MOFU: Middle-of-funnel content focuses on your business, your satisfaction, and your brand.
➡️   BOFU: Bottom-of-funnel content focuses on how your product or solution approach meets the buyer's specific needs. 
Summary
Content mapping is important because it personalizes your audience's experience with your brand. The Content Map allows you to deliver content with highly targeted, personalized content templates at each stage of your buyer's journey. This helps push leads and prospects into the decision-making process.
Tags: branding, Branding Strategies, Content Marketing, Content Marketing Strategies, Digital Marketing, Marketing, Marketing Strategies, Mobile marketing, Online Marketing, Personalized Marketing, Social Analytics, Social CRM, Social Listening, Social Media Marketing