Reading Time:
7
minutes
Relationship marketing is a subset of Customer Relationship Management (CRM) that focuses on long-term customer engagement and client loyalty rather than short-term goals such as customer acquisition and individual sales. The purpose of relationship marketing (or customer relationship marketing) is to develop deep, even emotional, consumer relationships with a brand, which may lead to repeat business, free word-of-mouth advertising, and customer information that can produce leads.
These figures further demonstrate the effectiveness of relationship marketing.
✅   Fully engaged customers generate more revenue and sales than actively disengaged customers. In addition, they often spend almost 23% more.
✅   Profits rise by 25% when client retention rates are raised by just 5%.
✅   Acquiring a new customer is 5–25 times more expensive than keeping an existing one.
✅   Around 80% of the company's future revenue will come from 20% of its current consumers.
Relationship marketing differs from typical transactional marketing, which focuses on increasing the number of individual sales. The return on client acquisition costs may be insufficient under the transactional model.
A consumer may be persuaded to choose that brand once, but without a solid relationship marketing plan, the client may never return to that brand again. While many firms blend parts of a relationship and transactional marketing, customer relationship marketing is becoming increasingly crucial for many businesses.
Here are a few examples:
✅   Giving customers access to excellent customer service. 
✅   Using social media to interact with consumers. 
✅   Requesting input and making clients feel as if their ideas are valued. 
✅   Developing a loyalty program or other motivating incentives. 
✅   Event sponsorship
If we nurture consumer connections in these ways, we'll gradually gain trust, authority, and loyalty.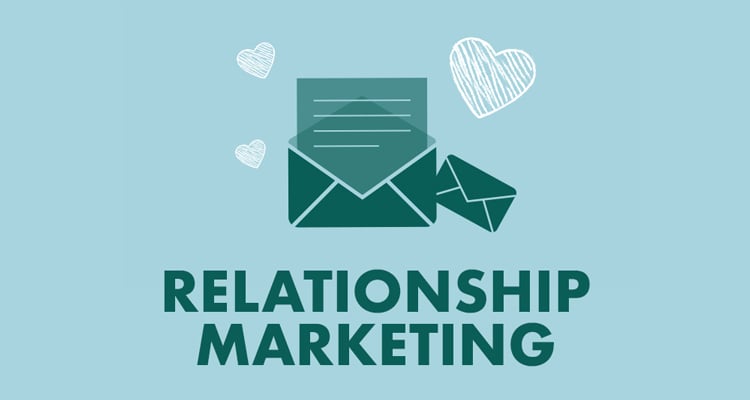 Relationship Marketing Examples
Relationship marketing is a different method for developing more meaningful customer connections. This is done to assure customer happiness with the company and its offers. In addition, it fosters brand loyalty, retention, and a rise in customer lifetime value. It is creating a genuine relationship with the consumers so they desire to continue doing business with us.
Brands may assist relationship marketing through a variety of actions, including:
✅   Customers constantly impressed by a business's customer service are likelier to remain loyal to the brand. 
✅   Customers can be thanked via social media or with a surprise gift card. 
✅   Solicit client feedback via surveys, polls, and phone calls, which can provide the impression that consumer ideas are respected and can be used to build better goods and services. 
✅   Create a customer loyalty program that rewards them for their continuing business. 
✅   To interact with consumers, establish a community, and host customer events. 
✅   Create customer advocacy or brand advocacy initiatives to reward consumers who spread the word about a brand. 
✅   Long-term or recurring customers should be given discounts or bonuses.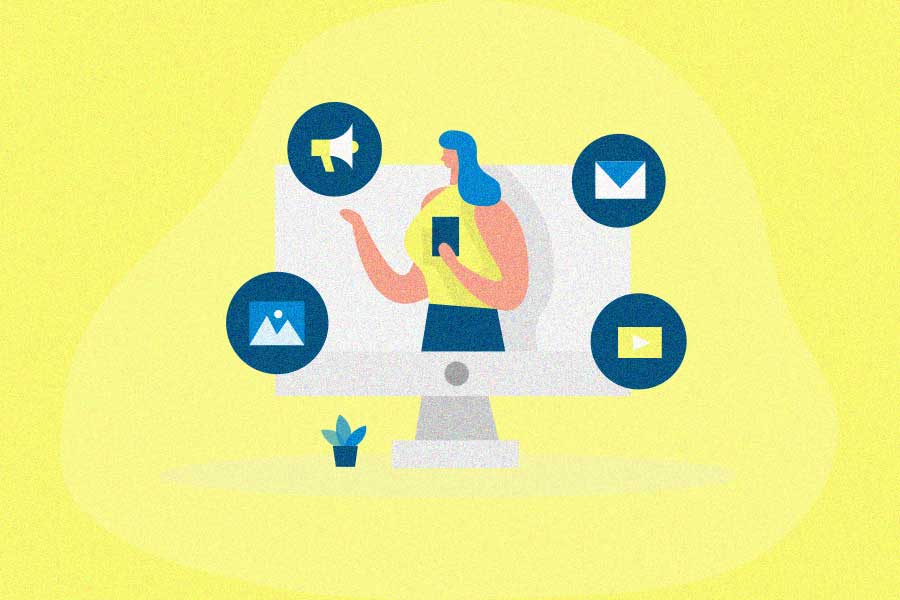 Why is relationship marketing important?
Getting new customers can be difficult and expensive. Relationship marketing assists in the long-term retention of consumers, resulting in customer loyalty rather than people purchasing only occasionally or seldom. Relationship marketing is essential for maintaining close contact with clients. Understanding how consumers utilize a brand's products and services and detecting further unmet requirements allows companies to develop new features and solutions to address those needs. This deepens the connection even further.
What Are the Elements of Relationship Marketing?
So, what makes a relationship marketing approach successful? Sure, having the best tactics is essential. However, we must lay the groundwork by adopting the basic principles of relationship marketing. Let's go through what any customer connection development plan should include:
✅   Really caring about our customer's increasing trust and commitment 
✅   Providing outstanding customer service. 
✅   Putting client retention first (not acquisition), concentrating on how a product/service helps the client 
✅   Maintaining constant contact with our consumers 
✅   Providing several avenues for customers to contact help 
✅   Customer loyalty may be rewarded through gifts, discounts, and other incentives.
The overarching theme here is to focus entirely on our client's demands. The only way to do this is to communicate with and listen to our clients regularly. 
Relationship Marketing: What Are the Advantages?
Consider being able to keep 60% of the leads we turn into clients. These customers stay with us for years and even refer others to us. So, in addition to producing steady revenue from a loyal client base, we're also driving free traffic and conversions to our business. Simply put, it's a B2B marketer's dream come true. This is just one example of how relationship marketing may help our firm.
Here are a few of the advantages of customer relationship marketing:
✅   It has the potential to improve the consumer experience. 
✅   We may initiate a two-way conversation with customers to obtain vital feedback. 
✅   It becomes easy to provide more recommendations to qualified leads. 
✅   We will have a deeper understanding of the client's demands. 
✅   It will assist us in developing new company (and product/service) ideas. 
✅   It distinguishes our company from the competition. 
✅   We will be able to cultivate loyalty. 
✅   We may eventually increase our income via upselling and cross-selling. 
Top Relationship Marketing Advantages for the Company
But why should a company continue recruiting long-term consumers in more human-centric ways? If we're still not convinced of the benefits of relationship marketing, consider the following relationship marketing benefits for the company: 
Cost-Effective: Marketing and advertising budgets are being cut –
Marketing and advertising to obtain new clients may be costly. In what is known as buzz marketing, relationship marketing causes consumers to participate in promoting a business. Customers spread the word about a brand's products and services, increasing sales.
Brands with excellent relationship marketing strategies spend little to no money on marketing or advertising. Marketing efforts to reach out to and gain new clients may be costly. However, maintaining current customers through relationship marketing may be highly cost-effective. 
Increased customer retention –
According to studies, client acquisition costs five times more than customer retention. This makes sense; approaching consumers farther down the sales funnel and having previously demonstrated confidence in the business is considerably easier than establishing a new client base. As a result, a high client retention rate becomes the golden ticket to long-term revenue development.
Interacting with the clients makes them feel included and part of a special group that benefits from the company and what it offers. As a result, these clients are pleased to continue interacting with us and purchasing our products or services regularly. 
Boost the marketing ROI: Increase the sales –
Marketing ROI may be a good predictor of future success. Higher client retention rates reduce customer acquisition expenses, giving us more money to design and implement the relationship marketing plan. Existing customers frequently return to make more purchases, as they already value the items or services we provide. Our sales can continue to rise. Add to it a higher degree of connection and relationship development, and our sales can rise. 
Increased brand awareness and referrals –
Customers who are pleased with their purchases are eager to tell others about them, whether via word of mouth or online, such as through social media. Consumers frequently rely on referrals and positive reviews to take the next step and make a purchase. Referrals also help to raise brand awareness. Those who were previously unaware of our brand or the worth of what we provide are now aware and will give us a second look. 
If we take good care of our consumers, they may become our biggest cheerleaders and joyfully spread the news about the company. So, in addition to providing excellent products and services, engage in targeted marketing to seal the sale and increase client loyalty. They will then be eager to share what they know about us with their friends and family.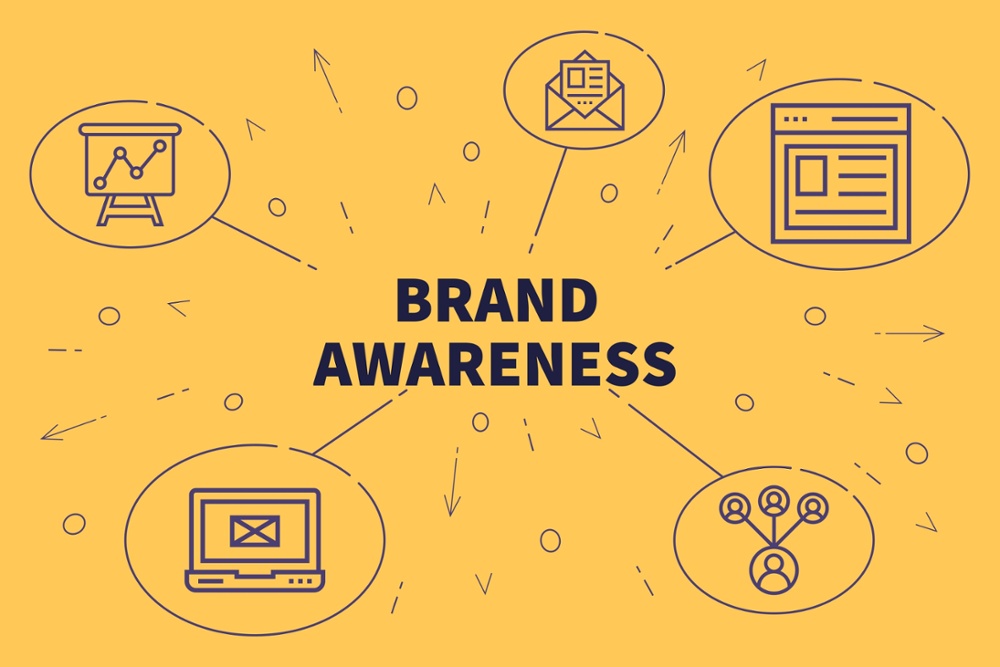 Boost the position above the competition –
Getting ahead of our competitors and staying there might be difficult nowadays. Relationship marketing may assist by generating loyal consumers who will continue to buy from us and convince others to do the same. Because our rivals do not want to focus entirely on marketing to existing clients in this manner, we have a competitive edge.
Relationship marketing fosters consumer loyalty, which results in recurring purchases and a greater CLV (Customer Lifetime Value). Furthermore, satisfied consumers are more likely to become brand champions or ambassadors, recommending products and services to friends, family, and business acquaintances.
Product/Services that meet customer needs: Greater organizational focus on the client
Building strong ties with devoted clients can also do wonders for our products and services. The closer we are to them, the better we will be able to discern their wants and update our offer. We may also enhance our customer service based on feedback from our consumers. Relationship marketing organizations have a better organizational alignment in providing an extraordinary client experience. In the long term, the teams collaborate to generate loyal and happy clients.
Conclusion
Relationship marketing is considering our company's long-term performance rather than focusing just on individual sales and new client acquisitions. We may achieve this in various ways by giving critical information tailored to existing customers' specific interests, worries, pain spots, and requirements.
While the ultimate aim of marketing strategy is to grow client numbers and revenue, there are alternative approaches to achieve success. Relationship marketing is one of them, enabling us to focus on developing and sustaining customer relationships while also ensuring brand loyalty.
Tags: Brand Awareness, Competitive Advantage, Competitor Analysis, CRM, customer care, customer experience, Customer Retention, Marketing, Marketing ROI, Marketing Strategies, Marketing strategy, Relationship Marketing, Return on Investment, ROI