Reading Time:
7
minutes
A vast audience of 500 million people uses Instagram every day, making social media an excellent tool for promoting your business. It's a well-known fact that most companies are aware of social media marketing, but few are adept at using it effectively.
We have made many mistakes despite creating a product that helps others succeed on social media. These fourteen social media marketing blunders may be sinking your social media campaign-
Assuming your audience is everyone
Creating an effective plan requires an understanding of your audience. Many businesses simplify their audiences to the point where this simplifies reality instead of helping to understand it.
Instagram users are mostly between 18 and 34, making them members of the Millennial generation. Take the time to study your audience to better understand them. Brands aren't interested in all Millennials; they're interested in the ones who buy from them. The result is better targeting, but you will also be able to adjust your content.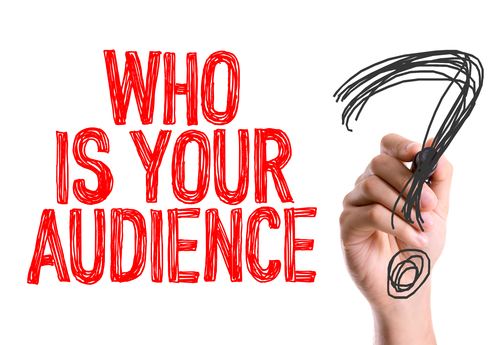 Working without a plan
Most people who take their first step into social media follow guides instead of developing a comprehensive social media marketing plan. Understanding your business goals and the possibilities of social media should be your first step. It should guide your actions at all times.
You can drive a car without knowing how much fuel it has and where the road is going if you don't know whom you are talking to, how to market your posts, and what steps you need to do next in social media marketing. Your entire campaign can be ruined by this error, making all your efforts go to waste.
Posting from the wrong perspective
Individuals may feel it is harmless to post business updates from their perspective. The risk of straying too far from your brand's voice is that it can create real audience disconnects that damage your brand and alienate users, ultimately eroding your marketing messages. In addition, social media managers risk losing followers and qualified leads when they veer too far from the path.
Maintaining a consistent brand voice across your social media strategies means your marketers must always post from the company's perspective and not their own.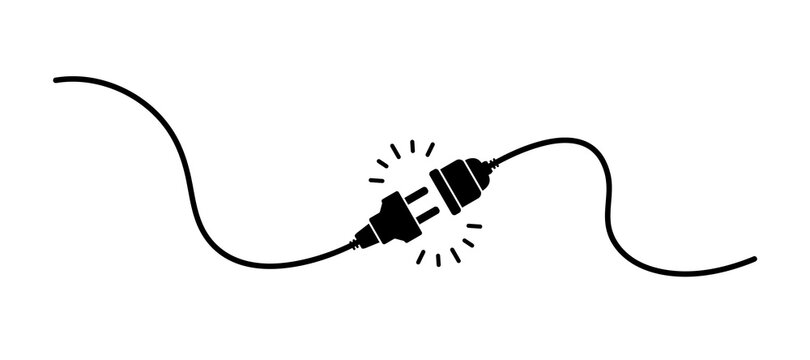 Ignoring data
Without a plan and analysis, your brand cannot thrive in today's business world. The data must be analyzed to determine what actions should be taken or what strategies may be successful.
The process of obtaining data has become much easier than in the past. You can easily find the information you need within a few minutes. Online searches can help you find the right tools. Numerous research studies have been conducted, and several tools can provide real-time performance data. For instance, Facebook, instance, offers a section called "Insights" on pages that provide statistics on how well posts perform.
Seizing on the wrong trends
Your social media management will quickly go off the rails if you follow the wrong trends. The trend is all-too-common in social marketing and among small businesses seeking to boost their visibility quickly. The public and followers are left scratching their heads when brands are linked with irrelevant memes or hashtags.
There's plenty of room to experiment on social media, but understanding a new trend before jumping in is essential. Be sure to research new platforms, memes, hashtags, or viral videos carefully before launching them – and before they damage your brand.
Being careless with your stories
Social media accounts play an essential role in building your brand's image. Your social media message must be well-crafted and connect with your audience, regardless of whether you share it on Facebook, Twitter, or other platforms. It is essential not to leave a negative impression on your audience. If you want to share your stories, you should ask yourself some vital questions:
✅    How interesting is my story?
✅    Is my story valuable to my followers?
✅    Is my content solely focused on selling products and services?
People expect you to post something valuable when they follow your page or channel. You shouldn't just focus on promoting your company and your products. Start engaging with your followers instead of posting something boring. For instance, you could create a blog post about a topic relevant to your niche and share the link on Facebook with a creative call-to-action. You can also post interesting "behind-the-scenes" moments for a more personal connection with your customers.
Failing to engage in conversations
You won't get any engagement if no one comments or shares your updates on social media. You must create engaging content – content that elicits conversations with your audience.
It's time for you to reconsider your social media marketing strategy if your updates get no responses. Whenever your audience responds to your updates, engage back. It is crucial to respond to all comments, even negative ones. Maintain a friendly and polite attitude.
However, you must ensure that your followers' conversations on social media are upbeat and engaging. A negative conversation about your brand can only hurt your reputation.
Promoting yourself a lot
Social media success depends on being sociable. Social media users will dislike your brand if you only promote your content. Like a candle in the sun, you will watch your following dwindle instead of increasing. It is essential to promote your brand but do so in a subtle manner.
Using the news to promote your brand
A few news stories and events offer solid opportunities for brand promotion through social media marketing. Businesses sometimes exploit world events inappropriately (also called newsjacking), taking advantage of world events in a way that not only looks bad but contradicts public sentiment. At the time, a good idea quickly became a PR disaster that required a lot of time and money to resolve.
It's sometimes avoidable to news jack a social platform, but it's a major faux pas. Maintaining your marketing strategy while avoiding news promotion piggybacking, such as listening, engaging, and creating relevant content, can help set the guardrails you need to avoid news promotion piggybacking.
Posting content that does not spark engagement
If your followers aren't already customers, social media marketing allows you to change them into them. A business makes more money when it has more customers. Social media marketing campaigns have more significant potential if they reach more people on social media. Your followers are unlikely to click on your social media profiles if you post boring content. There's even a possibility of losing followers. However, posting exciting content will increase your followers' likelihood of clicking and sharing your content. Use compelling call-to-actions and engaging content to engage your audience. Ask your followers to share posts if you would like them to. Tell them to click a link by saying "click here."
Robot posting
Social media is a popular tool for connecting with people and interacting with content that is actually useful, rather than rigidly robotic posts that many brands use to stay in the game on social media. Customers can recognize forced, formulaic approaches a mile away when you engage with them one-on-one and demonstrate authenticity and empathy. Show your followers you're a person with feelings, just like them, and they'll respect you more.
Taking on negative comments
Taking negative feedback personally can sometimes be tempting, but it can turn into a public crisis that spirals out of control once it goes viral. Negative comments only exacerbate lousy feedback, whether they appear as stand-alone posts or in comment sections.
You should never respond aggressively on any social media platform. The eye-for-an-eye attitude is never beneficial. If you wish to handle negative comments constructively rather than letting things go away, it is better to establish rules for how to deal with them. If things are particularly corrosive, sending a direct message or taking action offline might be the best approach.
Avoiding news and events altogether
You may also create the impression that your brand is tone-deaf if you ignore news and events, just as inappropriate news-related promotions on social media can. You could be perceived as uncaring, insensitive, and ignorant of customer concerns by not paying attention to world events when you post without acknowledging them. The result may be decreased customer loyalty, customer sentiment, and even lead generation.
Before loading up your latest brand update, your social media experts and social marketers should keep up with the latest news events and updates.
Not being transparent
Transparency helps you gain followers' trust. Several studies have shown that businesses with transparent customer relationships have more loyal customers. People can use the information published on your social media pages or channels against you. Transparency, therefore, carries risks. It is possible to steer the interaction positively if you respond personally to followers' questions and concerns. 
Conclusion
As a new social media marketer, you're bound to make a few mistakes, but you'll be less likely to make the same ones with more knowledge. You can't expect to succeed in the same way as before if you copy the same strategy you had used earlier. Also, don't expect your campaign to grow instantly. It may take a lot of experimentation before your social media marketing efforts yield a considerable return. These fourteen most common social media mistakes you need to avoid can give you confidence in your social media campaign.
Tags: Brand advocacy, Brand Identity, Brand Image, customer engagement, Customer Interaction, Digital Marketing, Digital Marketing Startegy, Digital Marketing Trends, Engagement, Engagement Rate, Events, Marketing, Marketing Plan, Marketing Strategies, Negative Comments, News, Social Analytics, Social Media, Social Media Marketing, Social Media Mistakes, Social Media Strategies, Social Media Strategy, social media trends