Reading Time:
7
minutes
It has been discussed how crucial crisis management is and how it affects brand reputation. Questions remain unanswered about what, why, and how to influence a brand's reputation over time. 
According to Factiva, McKinsey Crisis Response analysis, and the top 100 based on the 2015 Forbes Global 2000 list, the names of the top 100 companies and headlines containing the words "crisis" as listed by Forbes appeared 80% more frequently between 2010 and 2017 than in the previous decade.
According to the McKinsey Crisis Response research, the initial market value decline in several crises was a proxy for early business and analyst expectations. Underpreparedness has repercussions, which explains why businesses hit by a significant crisis first overestimate total costs by five to 10 times.
Crisis Management: Introduction
Crisis management is known as preventing, controlling, and minimizing harm from unanticipated and unfavorable occurrences in an organization. This routine entails foreseeing dangers, creating plans to reduce damage, and implementing these plans when a crisis arises.
Whatever the size or nature of the organization, crises have some characteristics in common: A crisis involves a threat to the firm, a surprise component, the need to take immediate action to alter the course of events, and the need for quick decision-making.
An emergency can strike at any time when a situation is out of the organization's control, such as an earthquake. Or a minor issue might become a disaster if the organization ignores or does nothing about warning indicators. Safety concerns are among the burning or developing crises in this area.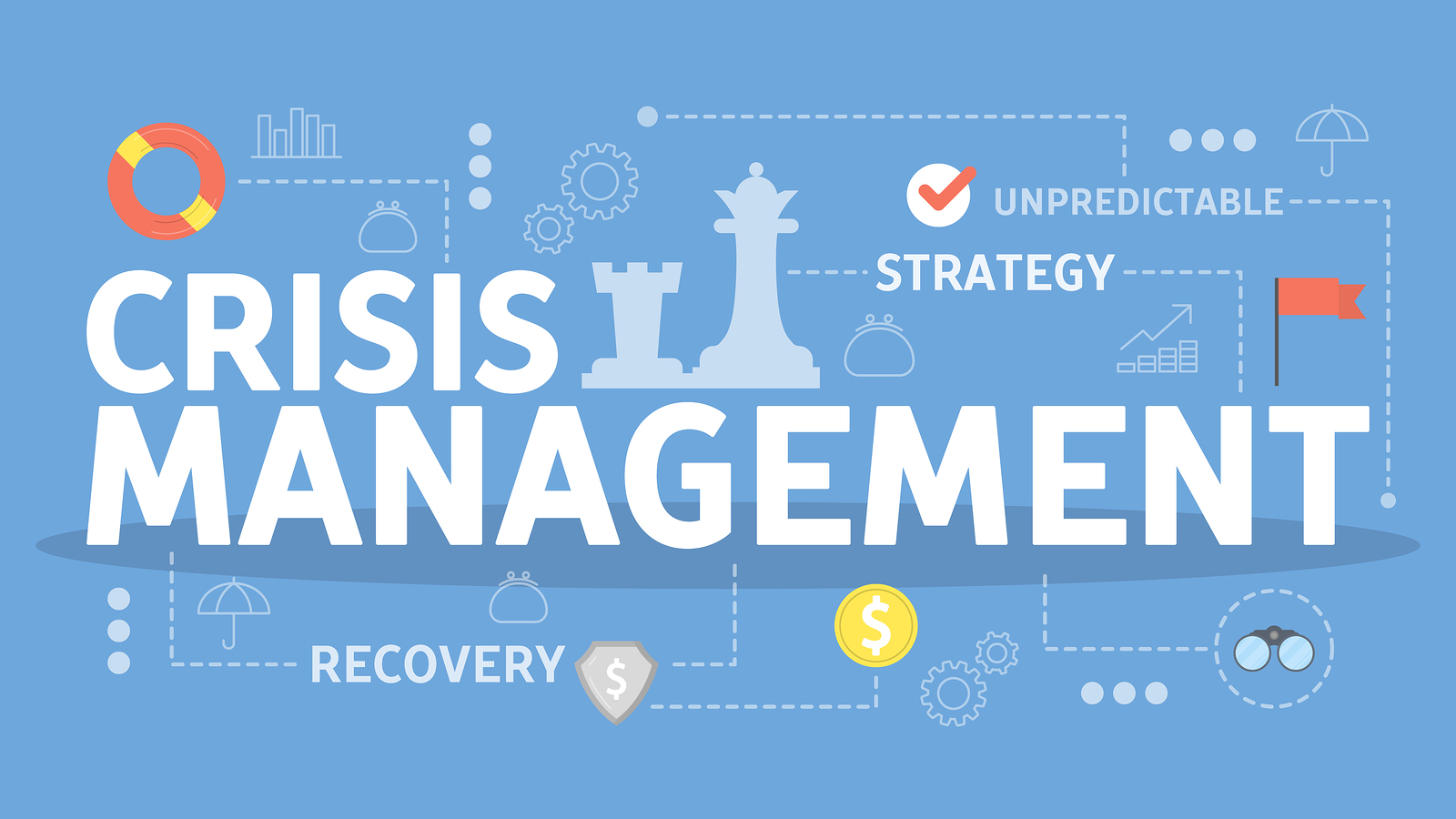 The Need for a Crisis Management Framework
The set of steps that businesses take to detect dangers, prepare for potential responses, and reduce disruption or losses to the firm and its stakeholders in the event of an actual crisis is known as business crisis management.
A crisis may affect a firm in many ways and have internal and external origins. A crisis's aftermath frequently has an impact on several dimensions. Sometimes the harm is so severe that the business cannot recover. Among losses are the following:
✅    Client flight
✅    Buildings may sustain damage or be destroyed.
✅    Operations disruption
✅    The departure of crucial personnel
✅    Increased costs
✅    Damages claims in court
✅    Loss of confidential information and intellectual property
✅    Loss of important goods
✅    Adverse effects on the environment
✅    Physical harm to stakeholders or employees
✅    Decreased credit availability or deteriorating loan terms
✅    Reduction in income and sales
✅    Examination and enforcement of regulations
✅    Damaging reputation
✅    Reduced ability to compete and loss of market share
✅    Decreased staff morale
Various Types of Crises That Can Occur Without a Crisis Management Framework
Crisis managers must foresee occurrences, and knowing the main categories of crises is a solid starting point for creating a danger list. Organizations may experience several types of crises depending on their operations or the kind of crisis itself. Following are summaries of these and other types of business crises.
Technology Crisis
These crises are caused by problems with technology, including hardware failures, software errors, network issues, data loss and breaches, and computer sabotage. Software as a service (SaaS) and cloud-based storage trends make businesses more susceptible to technological failures at their suppliers. A significant outage (such as a satellite or underwater data cable failure) might affect a lot of enterprises at once.
Conflicts
The conflict between activists with a cause-related agenda and businesses or governments leads to this kind of catastrophe. These actions include boycotts, sit-ins, protests, and other forms of civil disobedience. An illustration would be environmental activists blocking commercial logging by occupying trees.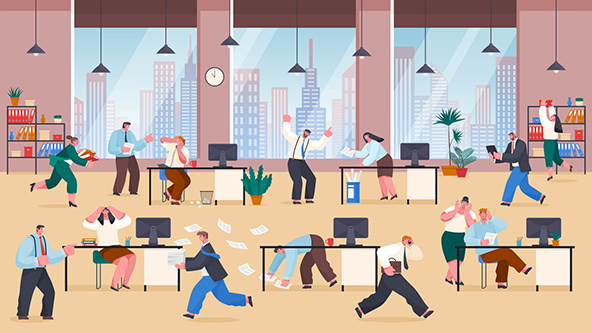 Malice
This kind of crisis starts with hostile or illegal activities taken against a corporation, and it occasionally has the intention of destroying it. These include executive kidnapping, product tampering, industrial espionage, and cybercrime. 
Organizational Errors
When management intentionally engages in behavior that harms stakeholders or significant third parties, crises result. These include dishonesty, misbehavior, and actions motivated by immoral or naive principles. When an executive accepts a bribe to direct a contract to an underqualified bidder, it is an example of this catastrophe.
Violence at Work
It refers to incidents in which an employee or former employee assaults other employees at a firm site out of resentment stemming from the attacker's employment. 
Economic Crisis
A company-specific financial crisis can occur when a firm has a problem, such as negative cash flow, that limits its capacity to function. It can also be local, regional, or even worldwide, such as during an economic slump that lowers demand and stock prices. In times of financial crisis, businesses take short-term actions like emergency credit lines and longer-term ones like corporate reorganization, layoffs, and other cost-cutting measures. 
Employee Crisis
These crises are generally brought on by the departure of essential employees, such as a top salesperson or a brilliant drug developer. These crucial individuals may be lured away by competitors, courted by headhunters, or seduced by lucrative prospects or promotions. Of course, retirement and death also have a role. Broader personnel crises develop when employee morale declines, businesses are under a financial strain, and departments are understaffed due to layoffs. 
Crisis Based on Organisational Fault
In "Models and Theories to Improve Crisis Management," scholar Timothy Coombs discusses the development of situational crisis communications and attribution theories. According to Coombs, the extent of harm to a firm's brand and bottom line correlates with the blame the public places on the corporation for the crisis.
Victim Crisis
This subcategory comprises crises where the firm perceives itself as the victim of uncontrollable circumstances. One well-known instance is when seven persons in the Chicago region passed away after taking Tylenol that an unidentified criminal had poisoned. Other instances include erroneous rumors, violent workplace incidents, and natural calamities.
Unintentional Crisis
An unintentional crisis involves the business in charge, but they did not plan or initiate it. E. Coli outbreaks that followed consumers eating meat tainted with the germs at fast food establishments are excellent instances of unintentional disaster. This category includes a lot of product concerns.
Purposeful Crisis
Because they are the product of planned activities, purposeful crises elicit the most hostility toward organizations. This category often includes incidents involving carelessness and misconduct, such as the Volkswagen emissions crisis. These crises are sometimes avoidable since faults and blunders caused them.
How the Crisis Management Process Helps to Avoid Detrimental Effects
Although crises never play out precisely as planned, the planning process fosters readiness and crisis management abilities. You'll be better able to handle whatever transpires if you do that.
A crisis management team must involve operational workers, not only senior managers, to comprehend all the disasters that might strike their firm. Once the team has created a crisis management strategy, budgeted enough money to train first responders, hire additional personnel as needed, and update the plan regularly.
Keeping operations running or restarting them as soon as possible in a catastrophe is one of the main objectives of planning. Regarding crisis management, a company continuity strategy focuses on this area. 
So, crisis management is essential because it aids organizations in preventing or averting disasters, minimizing damage from those that cannot be avoided, and swiftly returning to regular operations.
The necessity of alertness and preparation has been brought home by incidents like the worldwide pandemic in 2020, the California wildfires, and other catastrophes. Taking the initiative is a fundamental survival skill.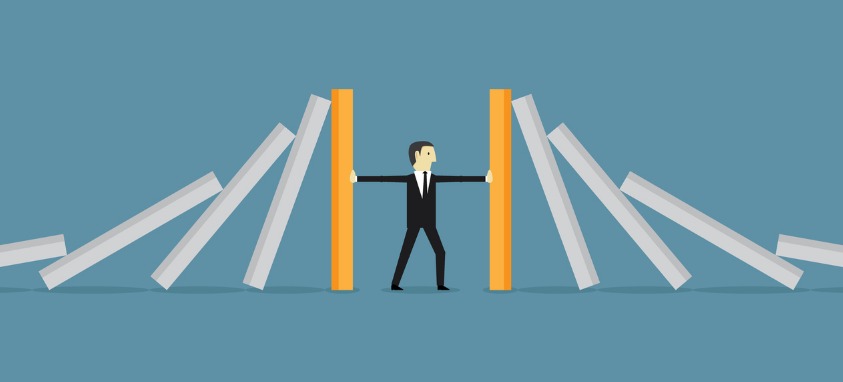 Various Crisis Management Phases
Selecting a team and a leader is the first step in every crisis management attempt. They will go through the stages of determining risks, creating and documenting reaction plans, putting those plans into practice, carrying them out when necessary, and evaluating the outcomes.
These stages include seeing warning signs, managing damage, learning from experience, and modifying crisis plans. The most challenging aspect of your preparation is developing a crisis management strategy. The handling of crises must include effective communication. You may create communications strategies for corporations, schools, and social media.
Crisis Process-based Management
Despite how similar it may seem, management by crisis is the opposite of effective crisis management. It indicates that your company is constantly responding to concerns and flitting from one emergency to the next.
In a stressed-out, reactive mentality, managers are constantly putting out fires and have little time to plan or take the initiative. Because practitioners believe that their actions prevent a catastrophe for the organization, management by crisis can be a difficult habit to break. Although there seems to be a lot of activity, people and organizations cannot act strategically, which allows problems to persist.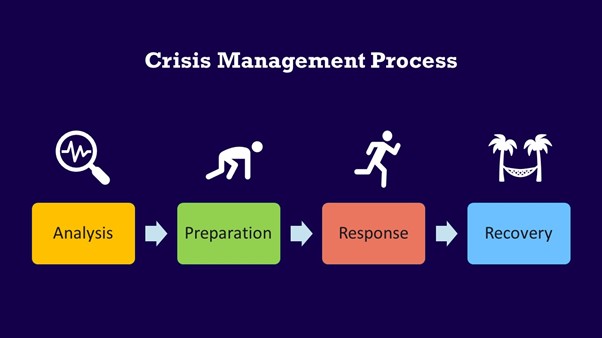 Conclusion
Crisis-driven leaders may also create a crisis-like environment to motivate their workers to put out superhuman efforts. Employee turnover, low morale, and burnout are the results. Setting arbitrary deadlines or rearranging workers are frequent actions that exacerbate a crisis.
With a customizable platform created to fit the needs of your team and adapt as those needs evolve, you can encourage your employees to go above and beyond. There is no telling how much more work teams can complete in the same amount of time when they have clarity on the task.
Tags: Brand Crisis, Business Crisis, Crisis, Crisis Management, Crisis Management Framework, Crisis Management Process, Economic Crisis, Employee Crisis, Organizational Crisis, Saas Crisis