Reading Time:
8
minutes
What is a Brand Community?
"Brand community" is a term suggested by Thomas O'Guinn and Albert Muniz in 2001. These are a group of people who go beyond just following your brand. They are your most loyal customers. A brand's community consumes all the content they put up on any social media platform and shares it with others. They are vocal about appreciating your brand and are always ready with an insight or two in the comments section, answering queries from newbies who have just started following you.  
How is it different from brand marketing?
When it comes to marketing, a brand can engage its team, celebrities, or a group of influencers who are paid to talk about the brand. The most significant difference between a brand community and these set-up marketing channels is the motivation behind the action.
A brand community member supports the brand without monetary compensation or expectation. In contrast, a marketing channel is a paid promotion gig, where the person advertising the brand is rewarded monetarily. Brands confine their community-building efforts to the marketing department. To be effective, a brand community must be defined as a high-level strategy that supports businesswide goals.
Harley-Davidson is the archetypal example. Following the successfully leveraged repurchase in 1985, management radically restructured the company's competitive strategy and business model around a brand community mentality. Harley-Davidson retooled every area of the organization—from its culture to its operational processes and governance structure—to drive its community strategy, going beyond just modifying its marketing initiatives.
What is the need to have a brand community?
Managers frequently forget that their customers are people with diverse demands, interests, and responsibilities. A community-based brand fosters loyalty by assisting individuals in meeting their needs rather than pushing sales transactions. However, contrary to marketers' expectations, the requirements that brand communities may meet are not limited to attaining prestige or putting on a new persona through brand affiliation.
People join communities for a number of reasons, including emotional support and encouragement; exploring ways to contribute to the greater good; and developing interests and abilities, to mention a few. Brand communities are a means to a goal for members, not an end in itself.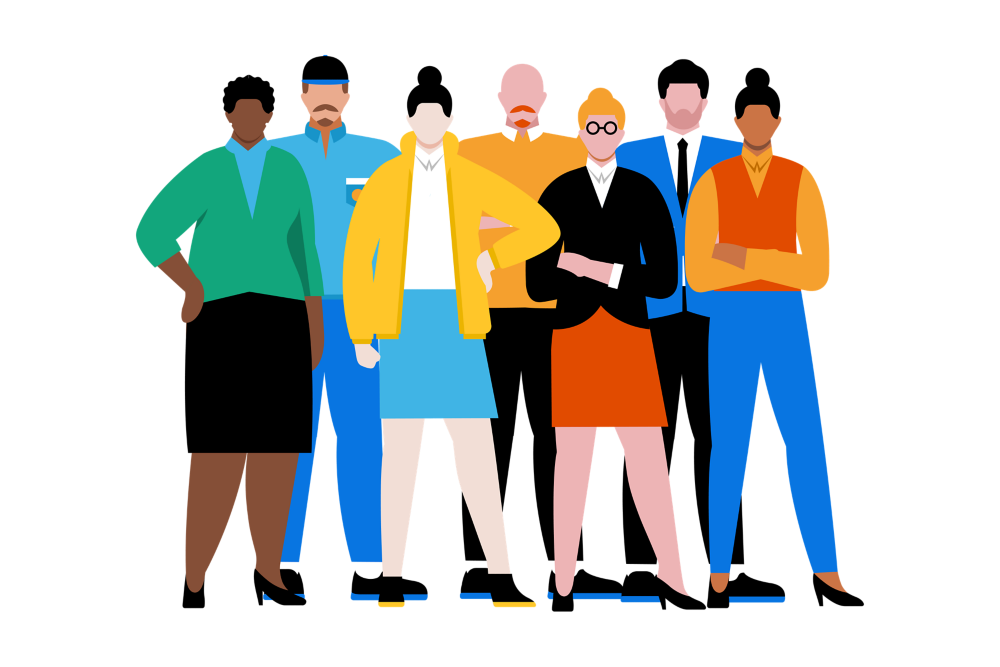 People buy from people. This is a term that many sales teams will be well aware of. They are encouraged to establish a human connection with prospective customers to help with conversions. Similarly, building a brand community is a way to make your brand appear more authentic and approachable to your clients. It builds trust and increases brand visibility.
For example, you may have seen the Kardashian sisters use a beauty product, but when you hear my best friend talk about its effectiveness, you are more inclined to try it out.
Building this type of community does take time, but the benefits of having a brand community are powerful. With this community, brands gain the advantage of having a dedicated group of people who will discuss ideas, share insights, circulate content amongst their peers, and help in increasing the customer base.
Here Are the  7 Core Values a Brand Community Adds to Your Business.
1️⃣  Helps you to monetize the target audience
Brand communities open up a new sales avenue. They can act as catalysts to generate sales from existing and new customers. A great way to initiate this is through social shopping. This is a method where shoppers post about the products they have bought and share their experiences with their social following. It is an online method of going to a mall with your friends and influencing each other's buying decisions.
Social selling through your brand community provides brands with a direct revenue channel that helps them monetize their target audience without paying a penny! Brands can intelligently reward these community members by showing their gratitude and strengthening already sturdy bonds.  
2️⃣  Provides customer service and reduces support tickets
People within brand communities love to help each other. Since they firmly believe in the ethos of their brand, they jump in at any opportunity to offer a solution or share their viewpoints. This peer-to-peer transfer of knowledge increases the rank of customer service for the brand and helps them reduce their support tickers. 
When a brand is small, they have the time to get into resolving every customer complaint or query. But, as the brand grows, it becomes tough to keep all your customers happy. Having a thriving brand community can help you tackle this problem. If I am a new consumer of a brand and get my queries answered by a brand community where there are people who give genuine feedback, I will be more than happy.   
3️⃣   Helps you in developing your next "bestseller"
Brand communities offer fantastic insights into what your customers are looking for. As a brand, if your research and development team are active on your community forum, they have the golden opportunity to crack the next "bestseller" for the brand. 
Brand community managers can actively engage in brainstorming about new products or ways to improve an existing product. It is a give-and-take of ideas where the customers feel valuable because the brand they love is genuinely interested in their feedback. It works hugely in favor of the brand as they understand exactly what their target audience wants.    
4️⃣   Acts as a beta-tester
Brands are known to spend a considerable amount of money on Research and Development, whereas with a brand community, you have a group of 'beta-testers' that you do not have to pay to try new products.
Before a big launch of a new product, brands can use their community to try it out, give feedback, and make any tweaks necessary to the development. In this way, you have a consumer's perspective and can be truly ready to deliver what the market wants.
5️⃣  Helps you enhance your brand visibility
Customers who discover new brands usually do it after hearing about them from a friend or coming across them on search engines. Paid advertisements can be costly, especially for smaller brands. Boosting your brand communities is a great way to counter this.
A brand community acts as a forum where fans of your brand can provide genuine insights. This enhances your rank on search engines and increases the probability of your brand getting a good review on social media platforms.
6️⃣  Nurtures the reputation of your brand
Brands competing against one another is nothing new. Many would resort to petty threats, bullying on social media, and even engineering scams to harm a competitor's business. Especially in the digitally advanced world we live in, one wrong move can extensively harm a brand's reputation.
It is crucial to proactively strengthen and protect a brand's image in such situations. Brand communities act as the brand's biggest fans and help build personalized, strong connections with their peers to safeguard the brand's reputation.
7️⃣  Strengthens customer loyalty
Brand communities build and maintain customer loyalty. They offer prompt solutions to problems and help in boosting customer service for their brands. The ease and feeling of comfort that one gets from their peer can be a great reason to build trust in the consumer's mind.
When they know that they can reach out to a group of people and get answers quickly, they will prefer to engage with that brand and return to it each time. 
Three Examples of Excellent Brand Community
Here are some examples where creating a solid brand community has led to substantial growth for the brand:
Lego Ideas started in 2008 and is an online community where any Lego enthusiast can put up their design ideas. It does not matter where you are from or what your age is. All that matters is that you love Lego and have an idea for a set of your own. People within the community can vote and comment on the design you have put up on this platform.
If selected, your design becomes an actual Lego set, and you are awarded a percentage of the product's sales. The brand offers this platform for constant customer engagement, and the community gets the opportunity to share their ideas directly with the brand. Now, isn't that a win-win situation?!
Adobe is a software company that offers flagship graphic design products like Adobe Photoshop and Illustrator. Upon acquiring Behance in 2012, Adobe opened its arms to a fantastic design community. Behance is an online portfolio platform where designers showcase their work all over the world.
They can view the work of their peers, network, interact with each other, vote, appreciate and even share their feedback. With Adobe linking itself to this platform, it has a superb opportunity to acquire new customers and increase its Creative Cloud software visibility.   
Sephora's Beauty Talk is an online platform where customers can share ideas, ask questions, and get feedback on their looks. Beauty enthusiasts keen on trying out new products can find genuine reviews in this forum. It is a great tool to sell without selling, as the photos put up in the community are linked to the product pages of the items that have been used.
The marketing team at Sephora gains a lot of insight into the kinds of products customers like and works on their feedback for new product development. Many times, consumers help each other out. It could be simple details like how to use a product or addressing other pain points that they have also faced.  
Conclusion 
While each business may thrive from a community strategy, not every brand is able to implement one. Community execution necessitates an organizational-wide commitment and a willingness to collaborate across functional boundaries. The community may be a powerful tactic if approached with the correct mindset and abilities.
A robust brand community boosts consumer loyalty, decreases marketing costs, authenticates brand meanings, and generates new ideas for corporate growth. Companies can develop powerful brand communities via dedication, involvement, and support. When the community is done well, the benefits are undeniable.
A brand community is beneficial for the customers as well as the brand. It helps to connect like-minded people and acts as an organic marketing channel for the company. Building a thriving brand community is an essential step for your business. Based on the examples shared above, we can see the immense value brand communities add to a company. Brands loved by their community have a fighting chance to capture the emotions of their prospects and ultimately get to sales conversions.
Tags: Brand Marketing, Brand strategy, branding, Content Marketing, customer analytics, customer engagement, customer experience, Customer Experience Management, Customer feedback, Customer Service, CXM, Digital Marketing, Digital marketing strategy, Marketing strategy, marketing trends, Social Media Marketing