Reading Time:
14
minutes
It can be challenging to keep up with all the multiple social media terms on so many popular platforms. This article decodes some of the most popular terms used in social media discussions, which you may employ as a useful reference guide in 2022 and beyond. 
AMA
"AMA" is an abbreviation for "ask me anything."  and came from a famous subreddit wherein users would use the phrase to persuade other users to ask questions. Since its emergence, the phrase has been employed in various online social contexts. When used as a noun, an AMA is a style of the informal interview in which the interviewee opens the floor to the audience, enabling them to ask them whatever they want to know.
AMAs may be found on numerous social media platforms; if you follow someone who has a huge audience, you've probably seen someone do an AMA before. AMAs are occasionally hosted on Twitter, YouTube, and streaming services like Twitch, but the most convenient and popular location to discover them is on Reddit's r/IAmA forum.
Algorithm
An algorithm is a collection of rules that are utilized to solve problems in general. Interestingly, in social media lingo, "algorithm" is frequently used as a shorthand for "feed algorithm," which is the collection of rules that a social media platform employs to determine which posts appear first in your feed.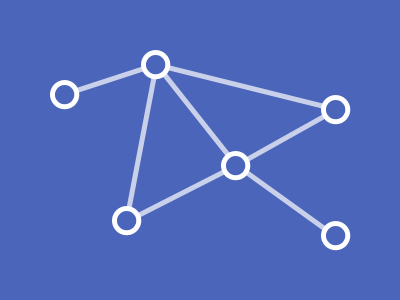 For instance, if Instagram thinks that posts with a lot of comments should be prioritized, it modifies the rules of its feed algorithm to put those posts at the top. Because social media algorithms are always changing, it is tough for marketers to stay on top. We can't possibly know every detail that goes into each modification, but we have an idea. The algorithm in use determines where you rank in social media adverts and where your material appears in a user's feed.
Avatar
A profile photo, referred to as a social media avatar, is a small image that portrays you on a social media network. It might be a real image of you, a company logo, or anything else you'd like your audience to associate with you on social media.
Individual users often select a photo as their social media avatar, which is occasionally enhanced by a digital frame or filter. The corporate logo is typically the greatest avatar choice for brands.
Bio
Your social media bio is a summary of yourself that appears in your profile. It's also an excellent location to promote your website or other social media accounts.  Your bio shares a glimpse of you with your social audience. It should be really catchy and appealing, otherwise, you might end up driving away your potential followers or customers.
Some key points you can include in your bio are: who are you, what do you do, about your workplace, your hobbies, and interests, how to get in touch with you, and also don't forget the brand's tone. Your bio is your front, so compel your visitors with 150 characters of content.
Bitmoji
A Bitmoji is a user-created avatar or character that looks like them. Bitmojis could then be linked with your personalized or Snapchat keyboards, allowing you to communicate them to friends or replace profile photos.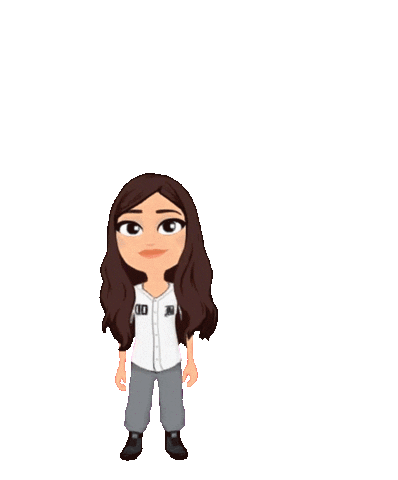 Bitmoji is your own personal emoji. You can create bitmoji just like you from anywhere and at any time. You can also share it with anyone on any app.
Boosted post
A boosted post is a Facebook post that you pay to have more people see. Boosted posts, also referred to as promoted posts, differ from Facebook ads in that they begin as organic posts and then receive extra paid exposure based on your budget. You can also use them without needing the Ads Manager by launching them straight from your Facebook Page. Boosted posts, like Facebook ads, enable you to reach a demographic and create a specific boost period and budget. 
Brand Advocate
A client that writes nice messages, gives favorable reviews, or generally endorses your brand on social media is known as a "brand advocate." Using word-of-mouth marketing, brand supporters may also persuade other people to use your products or services.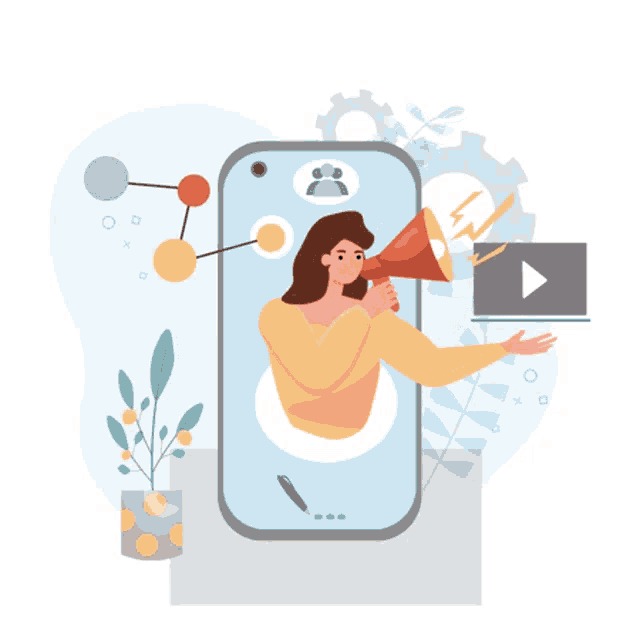 Blog
The term "blog" was coined using two words: "web" and "log." Frequent submissions of content on a subject, accounts of events, or other materials such as images or videos are frequently kept by an individual or organization. The word "blog" could also be used as a verb to describe the process of maintaining or adding content to a blog.
Chatbot
A chatbot, sometimes known as a chatterbot, is a software tool that uses text or text-to-speech to conduct online chat conversations instead of making direct contact with a real human agent. A chatbot is a sort of software that may assist clients by automating conversations and communicating with them via messaging networks.
It's an artificial intelligence program that allows an organization to automate client conversations. Chatbots can be used on a variety of social messaging platforms. 
Clickbait
Clickbait is content that uses misleading copy to persuade people to click. Exaggeration and concealing information are common tactics used in clickbait to persuade people to click. For instance, a post headlined "Doctors HATE him for employing this one weird trick…" but only stating that you should work out consistently is regarded as clickbait since it tempts people to click it to find out more despite being devoid of meaningful content. Clickbait is considered spam by social media platforms such as Facebook, which reduces its reach as a result.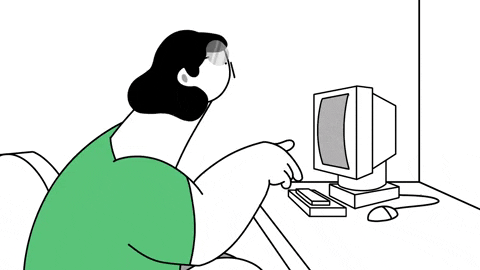 DM
A personal message sent straight to a user's inbox via social networking sites is known as a "direct message." In contrast to accessible types of social media communication such as commenting on a picture or posting to a user's timeline, DMs coexist.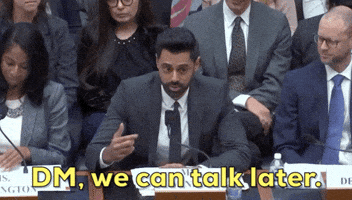 A direct message, also known as a personal message or a private message, is a private communication channel between members on any platform. DMs, unlike public postings, are only visible to the users.
Engagement
The primary goal of social networks is for you to use them to engage continually with clients, prospective customers, friends, and family. In its most basic form, engagement refers to the contact between people and brands on social media platforms. Likes, comments, and shares are examples of Facebook engagement.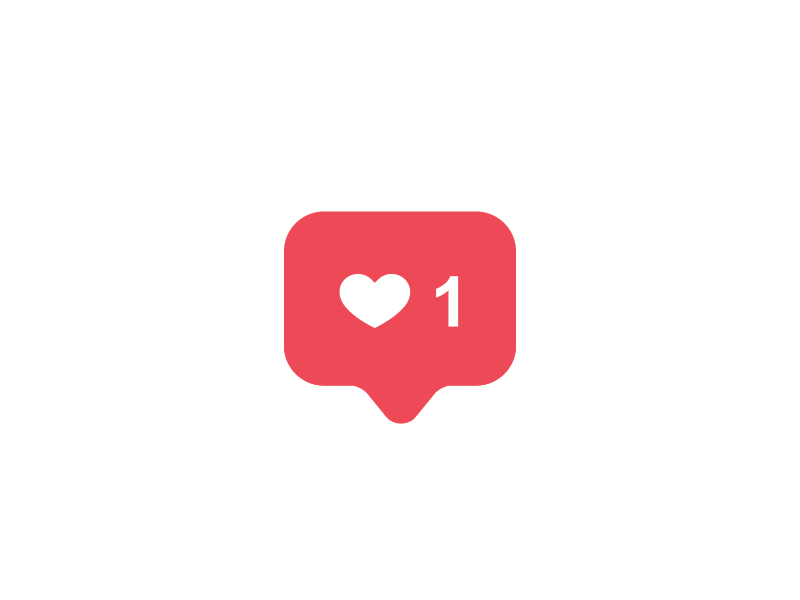 Social media engagement tracks the number of public shares, likes, and comments generated by an online business's social media initiatives. The engagement has historically been a popular statistic for assessing social media effectiveness, but it does not always convert to sales.
Feed 
Social media feeds are widgets created by social media aggregators that include material from several social network profiles. Social media feeds, for example, may display all of your brand's material from numerous social media sites in a single wall-like arrangement. It is essentially the homepage of any social media platform where you can see the posts produced by various platform members. These people might include those you follow or are associated with.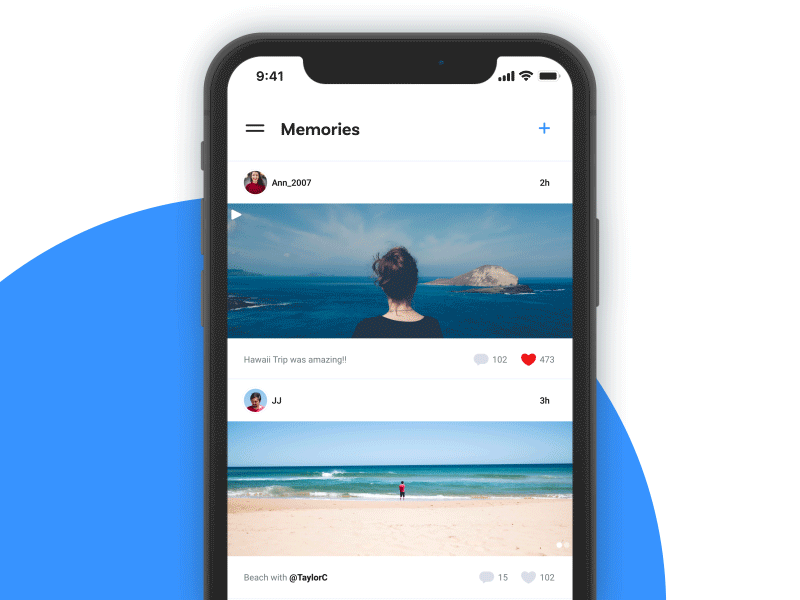 FOMO
FOMO is an abbreviation short for "Fear of Missing Out." Fear of missing out (FOMO) is the fear of being unaware of or missing out on knowledge, events, experiences, or life decisions that may improve one's life. FOMO is also linked to a fear of regret, which can lead to worries about missing out on a chance for a social connection, a unique experience, a memorable event, or a valuable investment.
It is defined by a need to be constantly connected with what others are doing, as well as the anxiety that not participating in the incorrect decision. It's the feeling people have on social networking sites when they see updates about activities or opportunities they would like to attend. FOMO is frequently used by social media marketers by creating unique or limited-time deals that users must act swiftly to avoid missing out on.
Finsta
Finsta is an abbreviation for Finstagram, or "fake Instagram," which refers to an account created so that a user may upload photographs and communicate with other accounts in a more private manner, generally limiting the account's followers to close friends. This word refers to a person's secret or fake Instagram account. 
Finsta is an indelible part of the social media vernacular since it allows individuals all around the world – particularly teens and youngsters – to establish hidden accounts that others are unaware of.
GIF
The Graphics Interchange Format (GIF) is a bitmap picture format developed by a team led by American computer scientist Steve Wilhite at the online services provider CompuServe and launched on June 15, 1987. Because of its broad support and compatibility between programmes and operating systems, it has now become widely used on the World Wide Web.
The GIF file format can hold both stationary and animated pictures. Giphy.com. Gifs are only supported by a few social networking platforms; to discover gifs to share on social media, go to giphy.com.
Gen Z
After Millennials, Gen Z (also referred to as iGeneration, Centennials, Post-Millennials, or Homeland Generation) is the next demographic group. Genuine Content, social conscience, and geo-filters might all be used to target this demographic on social media. 
Generation Z, also commonly known as zoomers, is the demographic group that follows Millennials and before Generation Alpha. Researchers and the popular media use the mid to late 1990s as starting and ending birth years. The majority of Generation Z individuals are Generation X offspring.
Houseparty
Houseparty is a video-calling software that Gen Z has primarily used to socialize with other people. It was a social networking site that allowed for group video chats via mobile and desktop apps. When friends are online and accessible for group video chat, users are notified. In group or one-on-one talks, users spent an average of more than 60 minutes each session on the app.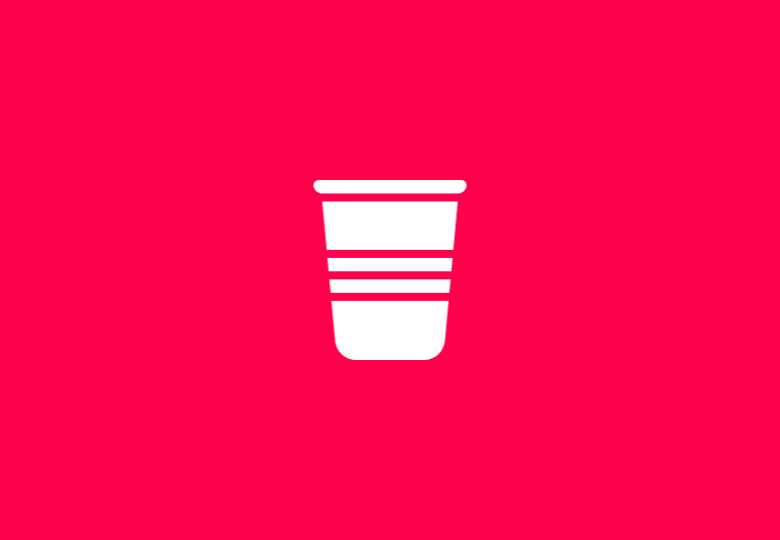 Hashtag
A hashtag, denoted by the # sign, is used on Twitter to index terms or topics. This feature was developed by Twitter and allows users to effortlessly follow subjects of interest. A hashtag (#) is a means of linking your social media posts to others on a similar topic or hot topic. People can search for all open posts that contain a particular hashtag by searching for it.
It's a type of metadata tag that begins with the hash (or pound) symbol, #. Hashtags are a type of user-generated tagging that allows the material to be cross-referenced by subject or theme on microblogging and photo-sharing sites like Twitter and Instagram.
Influencer
An influencer is a person who uses social media to connect with a specific audience (big or small) and spread awareness about new trends, issues, businesses, or products. An influencer is someone who has the authority, expertise, position, or relationship with his or her audience to influence their purchase decisions. 
He or she has a strong following in a certain specialty with whom he or she actively engages. The size of the following is determined by the magnitude of his/her specialty topic. It is vital to emphasize that these people are not only marketing tools, but also social connection assets with whom businesses may work to achieve their marketing goals.
IGTV
Long-form videos and lengthy live broadcasts can be hosted on IGTV by verified organizations and profiles after they've broadcast. Instagram TV, abbreviated as IGTV, was a standalone video application for Android and iOS smartphones. When compared to Instagram feeds, it enables lengthier videos. While IGTV is accessible as a standalone app, it also has limited functionality within the Instagram app and website.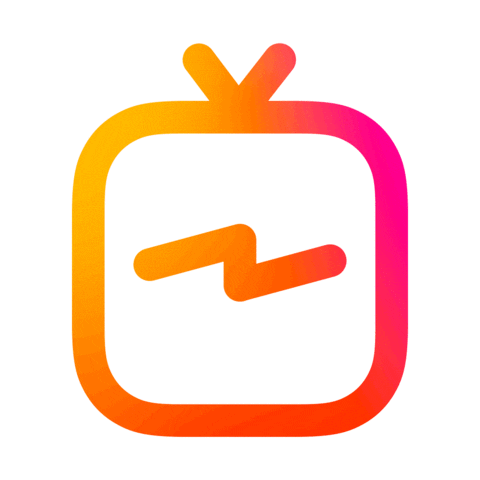 Instagram live
Instagram Live is a platform that allows Instagram users and businesses to post a live broadcast of what's happening in their lives. It is a feature of Instagram Stories that allows users to broadcast videos to followers and interact with them in real-time.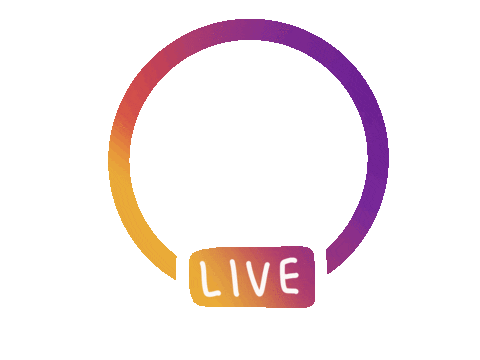 Insight
Many social media platforms, such as Facebook and Instagram, provide business account holders with insights pages. These pages frequently provide users with useful statistics about their page and how it compares to similar pages. Insights are results offered in the context of a larger piece of contextual information, not isolated facts or data. Insights are contextualized observations on consumer value, attitude, habits, circumstances, sentiments, market, or environment that has the ability to affect how an organization operates and succeeds.
Live stories
Live Stories are a customized flow of Snaps (through Snapchat) from different locations and events provided by users. Users who have their location settings turned on and are at the same function will be able to add snaps to the live story. The final result is a series of stories portrayed from the point of view of a community with many distinct perspectives.
Meme
A meme is a term employed on the internet to express a frequently shared opinion, concept, joke, or theory. It usually takes the shape of a picture with text above and below it, but it can also take the form of a video or a link. The "I Can Have Cheezburger?" cat meme, which spawned an entire website of memes, is a good example. A meme is an idea, action, or style that spreads from person to person through imitation.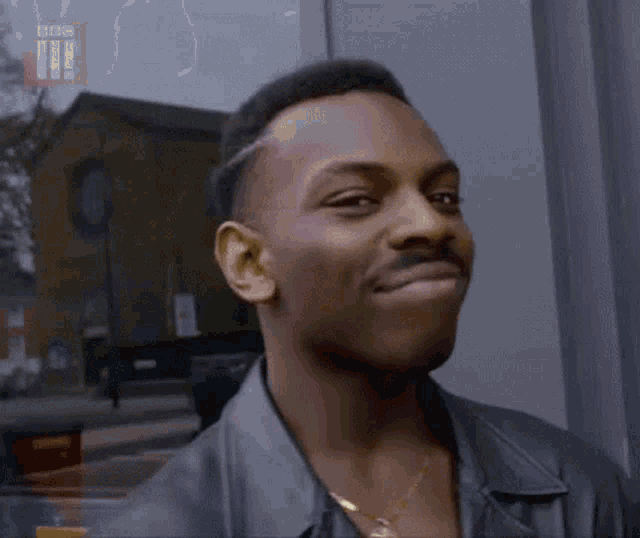 Newsjacking
Newsjacking is the process of profiting from the success of a news item to boost your marketing and sales performance. It's the technique of tying a brand to a current event in order to get media attention and increase brand exposure. Companies develop comparable blog articles and social postings to reach a larger audience quickly.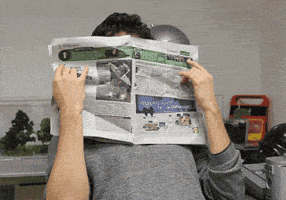 Pinterest
Pinterest is a photo-sharing social media service that allows users to submit, save, and categorize "pins" into aggregates called "boards." Food and drink, female clothing, gardening, and other topics are common themes for boards. Users can "pin" and "repin" anything they find interesting to their boards. It facilitates the storage and finding of material on the internet using photos, and on a lesser scale, animated GIFs and videos.
Podcast
A podcast is a collection of digital media assets, mostly audio, published in installments and frequently downloaded via RSS feed. A podcast series often has one or more recurrent hosts discussing a certain topic or current event. A podcast's discussion and material might range from highly prepared to wholly impromptu.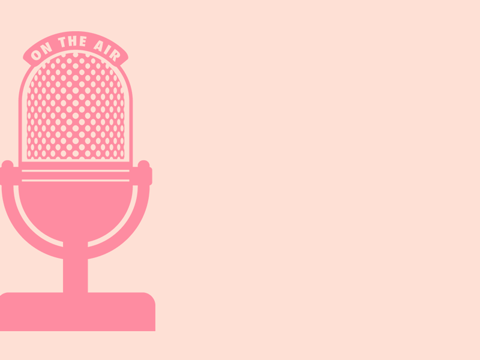 Reel 
Inspire your audience with short, engaging films that are readily discoverable on Instagram, where you can express your creativity and bring your business to life. People come to Reels to engage in cultural trends, collaborate with the community, and find new ideas. Your company may produce films in the same way that people do by using creative tools like AR effects, music, and text overlays. It is spreading across numerous social media networks. These generally include current tunes and short, sharp video material.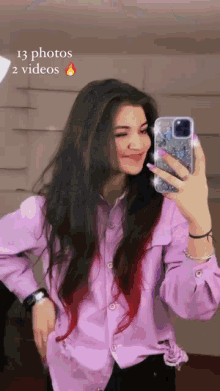 Reach
The term "reach" refers to the number of individuals a company may reach through advertising. It also indicates how many people have seen a specific post. Reach is a media analytics measure that refers to the number of users who have seen a certain piece of content on a social media network such as Facebook, Instagram, or Twitter. 
Retweet
If someone on Twitter reads your message and chooses to share it with their followers, this is known as a retweet. They can instantly send the post with credit to the original sharer's name using the retweet option. A Retweet is a re-posted Tweet. The Retweet tool on Twitter allows you and others to rapidly share a Tweet with all of your followers. You may Retweet your own Tweets as well as those of others. People will sometimes put "RT" at the start of a Tweet to signify that they are re-posting someone else's material.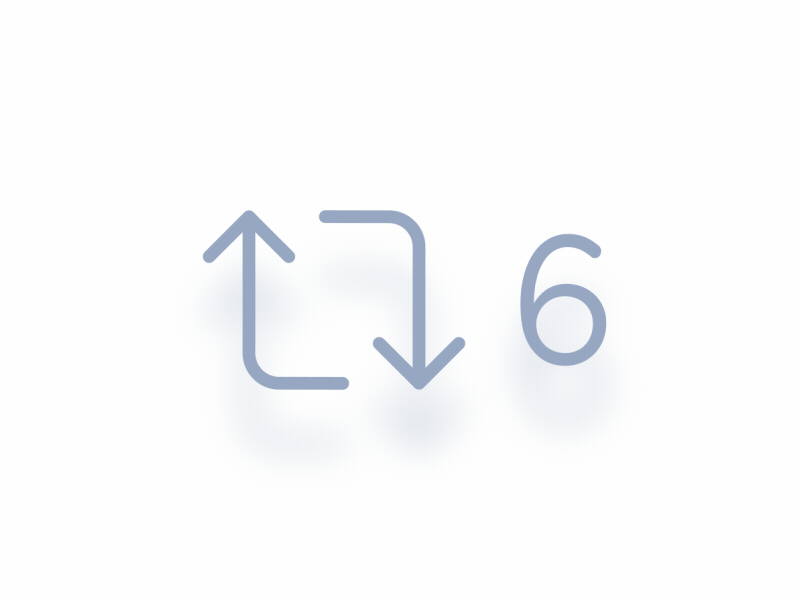 Saved Instagram Posts
Users save posts they like by hitting the bookmark symbol in the lower right-hand corner of each Instagram post. Saved posts may be discovered by going to your Instagram profile, clicking on the menu, and then pressing "Saved." The posts are saved in your "saved posts" folder. 
Instagram's algorithms employ a variety of interaction indicators to determine which posts appear higher in feeds, including likes, comments, shares, views, and saves. When someone saves your material, Instagram knows it's of excellent quality and that it should definitely be shared with other people so that everyone may benefit from its magnificence.
Snap Map
Snapchat's Snap Map option lets you see where your friends are and prime locations where people are openly publishing stories. You may browse Snaps uploaded to Snap Map from all across the world on Snap Map, including athletic events, celebrations, breaking news, and more. You and your pals may also share their whereabouts and see what's going on in your surroundings.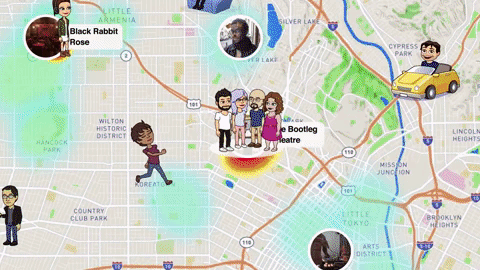 SEO
SEO is short for "Search Engine Optimization." It is the practice of structuring your website in such a way that it has the best possibility of ranking towards the top of search engine results. Search engine optimization is the practice of increasing the quality and quantity of search engine traffic to a website or web page. SEO focuses on unpaid traffic rather than direct or bought visitors.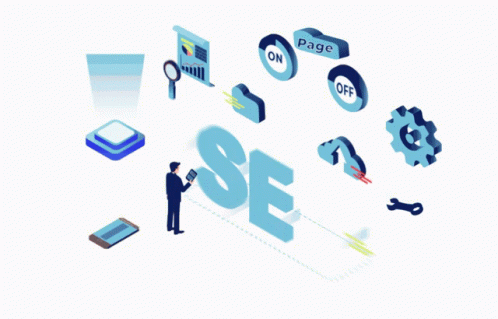 Traffic
The number of users visiting a particular website or page is referred to as traffic. Increased traffic is a popular marketing goal for social media marketers who aim to direct their audiences to a blog, business website, or other URL beyond the social media network. Social traffic is traffic that comes from social networks and social media platforms to your website, mobile site, or mobile app. A user who clicks on a tweet or a Facebook post and subsequently visits your brand's website, for example, will be recognized as social traffic in your digital analytics reports.
Troll
A troll, often known as an internet troll, is someone infamous for causing online controversies. They usually hang out in forums, comment sections, and group chats to disrupt the debate about a piece of content by delivering reactionary remarks. The person who purposefully attempts to incite disagreement, animosity, or disputes in an online social network. the act of leaving an offensive message on the internet or purposefully, ingeniously, and surreptitiously pissing others off, mainly using the internet, utilizing speech to annoy someone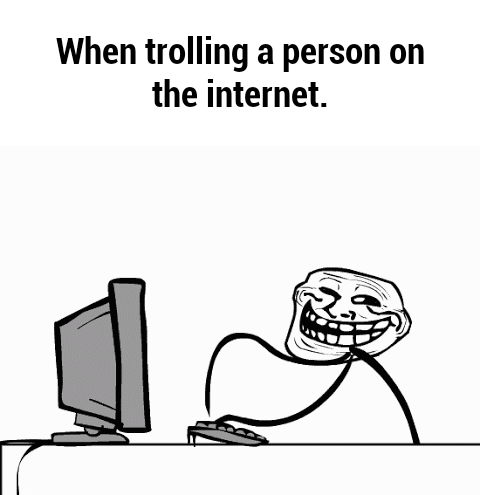 Vlogging 
Vlogging is a type of content that uses video to convey a story or provide knowledge. Vlogs are popular on video-sharing sites such as YouTube. It's like studying a new language when it comes to social media terms. It may be frustrating at first, but after you've mastered the language, you'll be a much more successful communicator in the realm of social media management. Vlog postings frequently include embedded video as well as accompanying text, photos, and other metadata. Entries can be recorded in a single take or divided into pieces.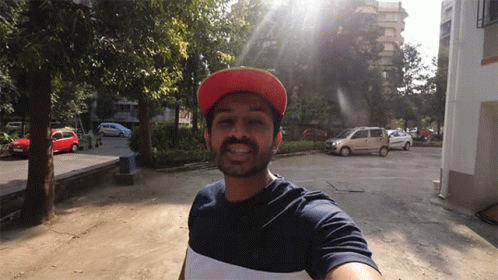 Tags: Brand Marketing, Brand strategy, branding, Content Marketing, content marketing trends, customer engagement, customer experience, Customer Experience Management, Customer Service, CXM, Digital Marketing, Digital marketing strategy, Facebook, Influencer marketing, Instagram, Instagram marketing, Marketing, marketing content, Marketing strategy, marketing trends, Online Marketing, Social Media, Social Media Marketing, Social Media Strategy, social media trends