Reading Time:
3
minutes
Automated customer service is all the rage today. Big tech companies are leveraging customer service automation to improve their support agent productivity. Many experts believe that Artificial Intelligence (AI) helps businesses refine the customer experience in many ways.
Automation makes customer service more efficient and offers several advantages to both customers and businesses. It lowers operational expenses, minimizes the waiting time, and improves overall quality.
Despite these advantages, many companies are reluctant to adopt automated customer service. Instead, they are trying to find alternative ways to connect with customers. That often means returning to a traditional customer experience at every turn.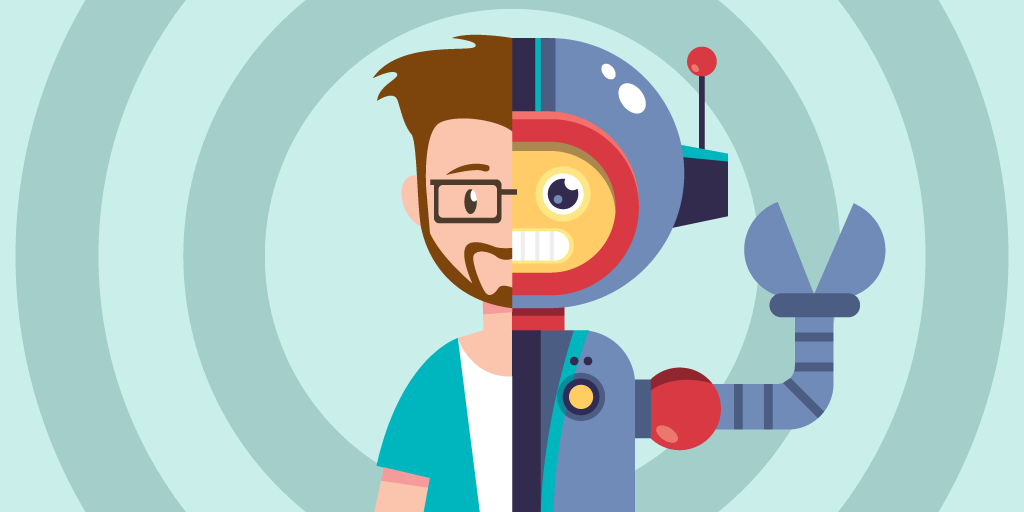 Many drawbacks and risks prevent automated customer support from being the most trusted and reliable choice for all businesses. Here are some drawbacks and risks of automation that you should know:
No Human Touch

The major drawback of customer service automation is that it downplays the human element of your customer support strategy.
Although chatbots can answer customer queries, they lack the required empathy to de-escalate frustrated customers. It can be extremely unpleasant for a customer looking for support and assistance to receive automated customer service instead of meeting a human representative. In some cases, they may feel more affronted dealing with the machine. Less sophisticated automated systems may even direct them to irrelevant articles or solutions and create confusion.
This scenario can hamper the brand's trust and result in escalations. As a result, the relationship between automated systems and customers remains lacking. 
Unable to Resolve Difficult Problems
Although AI-powered assistants are gradually getting smarter, the technology is nowhere near perfect. Customer service automation works best for standardized queries. It cannot resolve complex issues for customers.
For instance, bots can address simple customer concerns such as refunds, how-do-I questions, product details, and billing information. However, they are currently unable to resolve more complex issues, like technical problems in the product. These require human intervention. Hence, customer service challenges that require detailed discussion should not be left to a bot.
Complicated to Use

The most common problem with automated customer service is that only tech-savvy customers can use them easily. Elderly customers may not know how to use an automated system. They can face many complications when barcodes do not scan properly or when they require personalized assistance.
Most automated bots have relatively easy-to-use navigation menus. But some customers can still find the experience frustrating, especially if they are uncomfortable using navigation menus.
Imperfect Configuration

A weak automated system plan can harm your customer service. Your Interactive Voice Response (IVR) may redirect your customer to the same point repeatedly. Your automatic call distributor may cause needless conversations. Your bots may not understand a customer's problem. These are all instances that will chase your customers away.
Once a customer leaves your website frustrated, they are more likely to create bad publicity for your brand. Moreover, if your automated processes are unavailable for cross-references, you will not benefit from the resulting insights. Therefore, your customers will not receive proficient informed service.
Limited Range of Functionality 
An automated system can only do a limited scope of tasks. It only performs what it is programmed to do, unlike a human who can perform various tasks. Automation entails repeating the same process, often requiring standardization. Customized customer service is a task most automated processes are unable to provide.
Security Concerns
Automated systems that manage large quantities of customer data are susceptible to hackers. Though security protection mechanisms can be added to prevent theft and fraud, ensuring proper security to prevent hacking is a concern for most businesses. 
Needs Significant Resources to Install

Lastly, the initial installation cost of an automated customer service system is very expensive. To implement customer service automation, businesses need to invest considerable technical resources into their design.
Investing in automation is expensive. Additionally, businesses must also bear the regular maintenance cost of the automated system. This prevents small business owners or businesses with limited budgets from implementing it in the workplace.
Business owners also find it difficult to install the automated system. Apart from installation expenses, they must also spend on training programs for employees to show how to use the machine effectively.
Conclusion

Customer service automation brings with it several benefits, but it has its potential drawbacks too. Customers want their problems to be solved quickly but crave the human touch when they have complex queries. Artificial intelligence is relatively young. It has yet to acquire the ability to solve complicated issues. Also, completely automating customer service can negatively impact the customer experience, as it is not 100% reliable and error-free.
Tags: customer analytics, customer experience, Customer feedback, Customer Service