Reading Time:
3
minutes
Social listening is the technique of identifying and contributing to online conversations with information about your business through the process of looking for brand mentions, specific keywords or phrases, and comments.
When you use social listening, you monitor your social media channels for brand mentions and conversations. You then examine them for clues that will allow you to act accordingly. Without the employment of social media listening, helpful information will be missed. You may even be overlooking a critical piece of information about your brand that is currently in discussion. In addition, curiosity about your online presence can get satiated through social listening.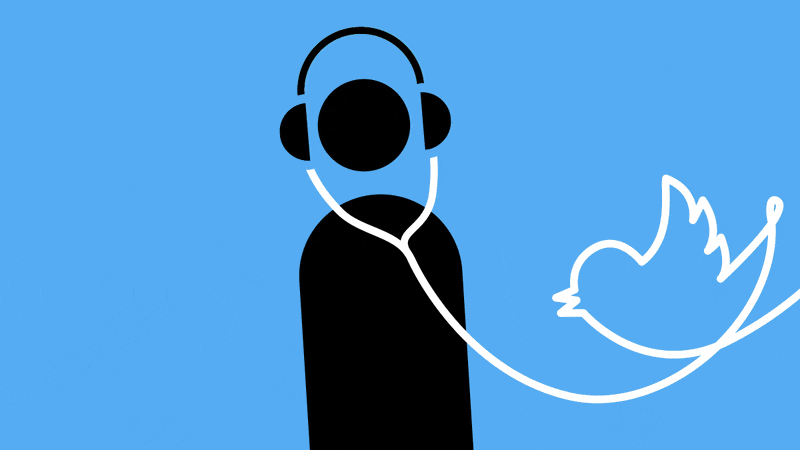 Customers communicate with you about their needs. If you care about them, you should look into the insights that social listening can provide. Here are ways in which you can use social listening to provide value-added customer experience:
Choose appropriate social listening tools
If a firm isn't tagged in a social media post addressed to them, they won't get notified, and they will be unable to respond. Only the author's followers will be able to see these messages, which aren't your social media monitoring crew! 
A better option is to allow social listening tools to handle this difficult task and monitor brand mentions for you. Fortunately, various social listening systems offer solutions for tracking, monitoring, and notifying you when conversations about you occur.
These tools help you know your customers' pain points right at the moment by notifying you instantly. What's better is that you will be able to respond to mentions about you from the tool's dashboard. Overall, choosing the right social listening tools helps you automate and enhance the whole customer experience.
Create a learning system
Listening to what others say, understanding why they say it, and devising a strategy for dealing with it are essential aspects of social listening. Set up a framework to help your team comprehend what's going on in the audience's mind and develop action plans based on what they learn.
Multiple roles might be muddled in social listening, making it essential to choose who will be in charge of social listening and how it will improve customer service.
Decide on what you want to track. Determine whether you wish to track top questions, themes, and emotions regarding specific products, services, locations, people, or brands, and tie topics to your brand and marketing goals.
Decide who needs to be a part of the process. Set up a strategy for communicating what you learn with your sales, content, marketing, customer service, and product development teams, depending on your goals and what you're tracking.
Use negative comments to your advantage
Customers who complain about the social media platforms anticipate a response within an hour, according to 40% of them. Not only is this significant, but it also demonstrates how much customers rely on social media to communicate with brands. Almost every social media network nowadays serves as a customer service and sales tool.
That is the social media of the future, and it is fast expanding. When social media initially became popular, it was all about sharing to be heard.
That is no longer the case. Instead, customers are giving you feedback and expecting brands to improve. 
Take action now
Finally, you must respond to the messages you've discovered. Your customer service staff will handle requests, and they will manage feedback. You can also find out how satisfied your customers are with your service.
Your product team can analyze data on the product itself, which will allow them to tailor it to the demands of their clients and prioritize future improvements. In addition, your sales team will better understand your target market and their needs, which will improve the value of your proposition and communication. 
It would help if you remembered that the key to delivering a value-added customer experience is taking action. And before you take action, you must carefully evaluate all the data. Evaluation of data helps you eliminate unnecessary effort and guides you in the right direction where efforts should be made. In addition, it helps you bring innovation into your products, make loyal customers, and have the first mover's advantage as well. 
As social listening advances, so does the potential for understanding customers better and adopting creative techniques to provide value-added customer service. Improving customer- experience subsequently yields measurable financial rewards. Better customer experience leads to lower operational costs, increased revenue, and increased customer satisfaction, all of which can contribute to increased retention.
Tags: customer experience, Customer Service, Social Listening, Social Listening Tools