Reading Time:
7
minutes
Just online marketing and branding are not enough to sustain in the market. Customer support plays an essential role in customer retention. If a customer uses the services/products of a company, he is bound to require the assistance of the customer support team at some point. Exceptional customer service will turn a worried customer into a satisfied one, which will ultimately improve the company's base of loyal customers.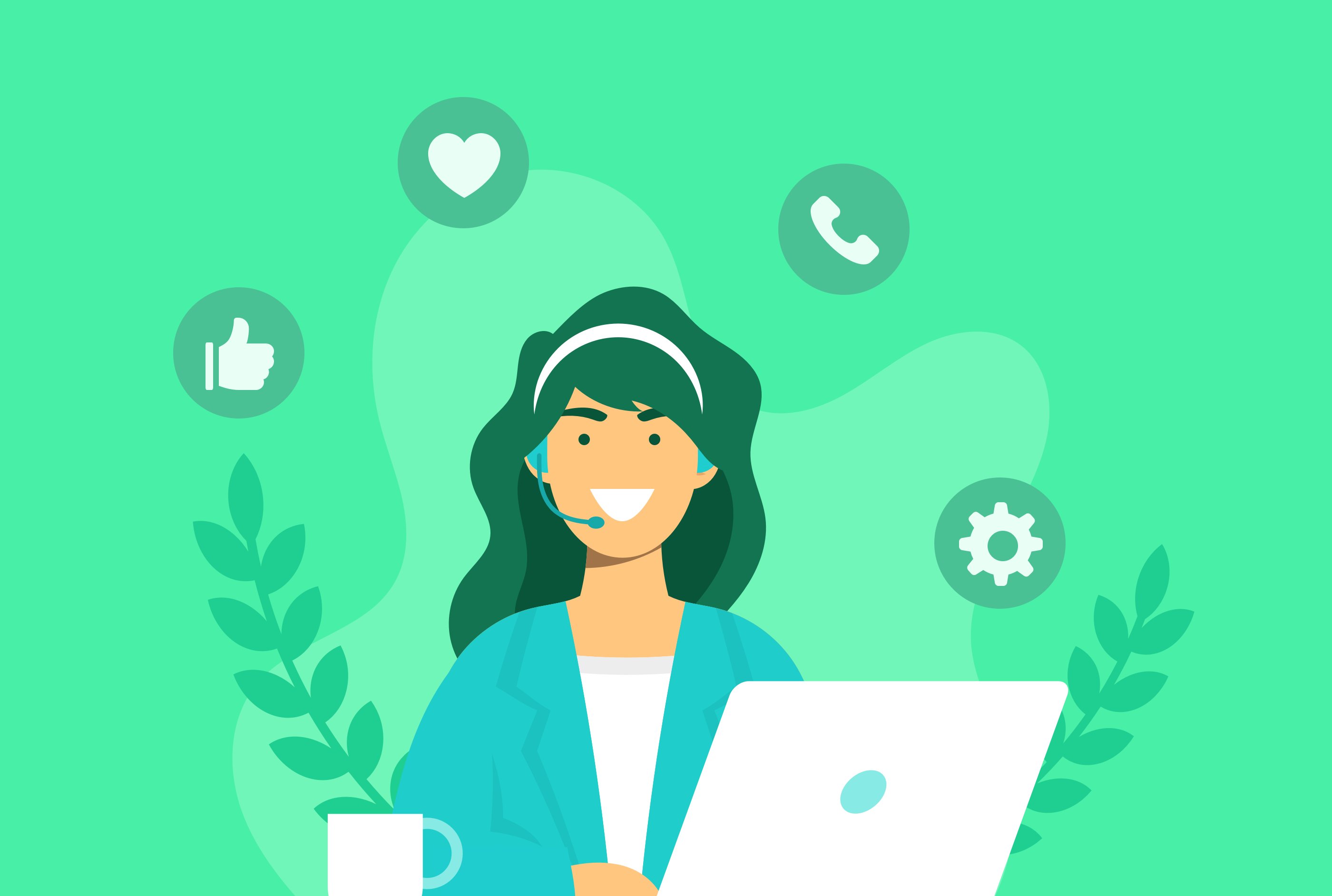 What is customer service?
An angry, confused, or frustrated customer usually seeks help from a help desk or helpline number. It is referred to as customer service or customer support. These days, having an exceptional customer support team is as important as having a smart marketing team. If the customer service is below the usual standards, the overall experience of the customers gets impacted, and they are encouraged to shift their attention to the competitors. 
The Advantages of Customer Service
A strong customer support team provides the following advantages to a brand:
✅   It creates a sense of trust in the customers, and they acknowledge the fact that the brands make special efforts to address their concerns.
✅   Many brands have started offering a helpline via WhatsApp or other social media channels. It helps customers get answers to their queries and complaints immediately.
✅   The customer service team can work in collaboration with the marketing team to bring more loyal customers to the company. 
How to improve customer service?
Here are some ways that brands can use them to improve their customer service:
1️⃣   Sending personalized messages 
✅   The brands must refrain from sending scripted responses to customer emails that are focused on a particular query or complaint. 
✅   If the customer supports executive copies and pastes the template and does not address the actual query or complaint, it can frustrate the customer further. Therefore, it is better that these responses come with some element of personalization. 
✅   Apart from mentioning the customer's name in the salutation part, the response could try to provide some concrete solutions or processes to make the customer feel special. 
✅   The same principle can be applied while onboarding new customers as well. Apart from the regular branding and marketing efforts, the company must also focus on holding the attention of new customers. 
✅   The welcome messages should contain the name of the customer instead of the usual 'Dear Customer' in the salutation part. 
✅   Also, if a customer isn't comfortable with English, the support team can send a welcome email in their native language. Incorporating an informal tone in the response or welcome messages is another way of treating the customers well. 
2️⃣   Don't reprimand the customers
✅   Sometimes, customers, especially new subscribers, can make a mistake while using the services or products of a company. 
✅   However, that does not mean that the support team can speak to the customers in a harsh tone or negatively. 
✅   Brands treated customers who make mistakes with respect, they could become loyal supporters. The idea is to convert the customers' mistakes into memorable experiences.
✅   The customer support team should take a step ahead and provide some additional benefits to the customers who may have faltered. 
✅   For instance, if a customer of an eye lens company forgets his/her new pair of lenses while visiting the store to rectify some issue, the company can home deliver them the lenses along with a lens cleaner solution or something that is related to the product. 
✅   It will not only make the customers happy, but it will also make them feel important, and that is all that brands need to retain them! 
✅   The customer support team can collaborate with the marketing team to offer something unique to the agitated customers. 
3️⃣   Immediate response 
✅   Responding to customer emails, texts, or calls immediately can improve a brand's image in the minds of its customers. 
✅   Consequently, delaying the response can make the customer feel unwanted or ignored. 
✅   Also, brands must focus on preventing the wastage of time by their customers who are interacting with the support team. Giving a ticket number to track the response can be a laid-back approach in today's context. 
✅   Instead, the support team must take the initiative to contact the customers personally whenever they find a solution to their queries and complaints. 
4️⃣   Being omnipresent 
✅   A customer might not be present on a channel that a company provides for accessing customer services. 
✅   For example, some people are more active on social media than on emails. Therefore, a company must focus on being omnipresent to handle all the queries and issues of its customers. 
✅   Live chat support via app and website, phone support, email support, and offline support are a few ways of providing a better experience to customers who want to engage with the support team. 
✅   Also, a support team that focuses on resolving customer queries and complaints that are targeted on different social media channels through comments, messages, etc. can prove to be the key difference between a brand and its competitors. 
✅   Instead of appointing bots to handle live support, brands can appoint executives to work on live support across different shifts and time zones. This will not only make the customer support truly 24/7, but it will also help them address the customer's issues in real-time. 
✅   At the same time, brands must avoid sending automated emails and texts to customers who have raised a query or concern. 
✅   It makes their customer service appear artificial and might create a negative image in the minds of the customers if their issues aren't resolved on priority. 
✅   However, if there is no other option other than using auto-replies, brands must focus on creating unique replies each time. The replies can have some personalized elements as per the nature of the query or complaint. 
✅   For example, instead of writing, "We have received your query and our customer team is working on it," brands can write, "Thanks for making us aware of your concern/complaint. Our executives will get in touch with you shortly."
5️⃣   Enabling the self-help alternative 
✅   Sometimes, making the customers too dependent on the support team for everything can make them agitated. Some queries and complaints can be so trivial that the customers can resolve them on their own. 
✅   A brand can include a comprehensive FAQ section on their webpage and app to provide a self-help alternative to customers. 
✅   This section will not only enable the customers to get solutions to their queries and issues on their own but will also provide a piece of in-depth knowledge about the products or services of the company. 
✅   Also, a blog section can be dedicated to all the details that a customer needs to start using a product or service. This blog section can act as a knowledge base for customers who are skilled enough to find solutions to their problems on their own. 
✅   For example, if a company offers live-streaming of movies and web series, it can include some knowledge about the technical aspects in the blog section. Some people might be able to understand these terms and help themselves whenever they face any technical glitches. 
✅   This might not work for all the subscribers, but will certainly reduce the burden on the support team. As a result, they will be able to respond to the remaining subscribers on a timely basis.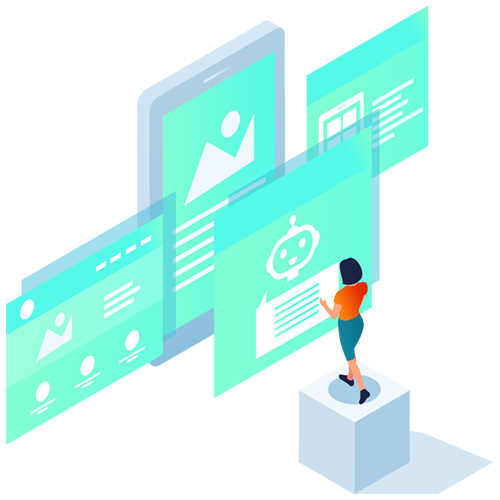 6️⃣   Include a refund policy
✅   Making a customer regret making the purchase should never be the case when they are dealing with the support team. 
✅   However, brands must include a refund policy as a last resort for customers who aren't satisfied with their products or services. 
✅   It will not only make them feel secure, but they might also feel encouraged to use your other services or products in the future. 
✅   Also, the refund policy must be simple enough so that all the customers are able to initiate it. The brands must avoid including legal terms in the refund policy that may confuse customers. They must incorporate simple terms into the process outline and provide a tentative timeline to process the refund request. 
✅   Moreover,  brands can also include a refund policy if the products or services don't work for them. It will increase the trust of the customers and increase the chances of customer retention even if their experiences aren't that great. 
✅   Some customers might want to return your products after finding them inappropriate. The refund policy should also include a simple return policy. Also, the customer should be allowed to exercise this option without paying any charges. 
✅   For example, the return policy of Amazon is so good that customers tend to buy the products without any comprehension.
7️⃣   Trial period 
✅   Although a trial period is not directly part of the customer service, it can reduce the burden on the support team. 
✅   When customers use the products and services of a company on a trial basis, they know whether these offerings help them or not. Therefore, they can decide to go for the services/products or stop using them. 
✅   The trial period will also give them an understanding of how to use a particular product or service. As a result, they will have fewer concerns or queries when they actually subscribe to these services or products. 
✅   The brands can avoid asking for the credit card details of their customers while offering a trial period. It not only deters the customers from using their offerings but might also create a negative perception about a brand amongst the general audience. 
Conclusion 
The customer support service should incorporate all the tricks and bits that we have shared in the above sections. Not only does it have to be more empathetic towards the customers, but it should also include a refund and return policy. Companies should also consult a digital marketing agency to get insights into marketing, branding, and improving customer support services. 
Tags: branding, Branding Strategy, customer analytics, customer care, customer engagement, customer experience, Customer Experience Management, customer support, Cutsomer Service, Data Analytics, Digital Marketing, Digital Marketing Startegy, Marketing, Marketing strategy