Reading Time:
7
minutes
As content marketers, we constantly seek ways to create and distribute engaging and valuable marketing content for our audiences. But what do we do with a great piece of content already published? We can't just post it again and expect it to have the same impact.
Creatively, there are plenty of ways to reuse and recycle content to get the most out of all the work. 
Here are 20 ideas to get started.
Turn blog posts into a YouTube video
This method works best for listicles, how-to articles, and guides.
To start, choose a blog post that you think would make a good YouTube video. Then, create a script by breaking the post down into bite-sized pieces. Once you have a script, it's time to start filming!
Once you've edited your video and added any necessary graphics, it's time to upload it to YouTube and share it with the world!
Combine multiple blogs to create an ebook
Collecting your best blog posts into a single volume can create a powerful resource that will appeal to your target audience. And because ebooks can be easily shared and distributed, you'll be able to reach a wider audience with your recycled content. The popular SEO organization, SEO Journal, used this strategy to convert its series of content marketing blog posts into Content Marketing: The Ultimate Beginner's Guide ebook.
Use customer testimonials for social media posts
Customer testimonials are a great option when looking for a way to recycle old content and repurpose it for social media. They're usually short and easy to read, making them perfect for social media posts.
Collect testimonials from satisfied customers and post them on your social media channels to get started.
You can also go a step ahead and create a dedicated customer testimonial page, as Hanacure did.
Create infographics using statistics from old posts
Infographics are a great way to recycle old content and breathe new life into it. Choose a few old posts with interesting data and statistics to get started. Then, use an online infographic maker to turn your data into a visually appealing graphic.
Here's how HubSpot took a hard-hitting statistic from their 2020 remote work report and used it as an infographic for an Instagram post.
Turn everything into a Slideshow/Presentation
Recycle content from existing blog posts, infographics, ebooks, or even video content and convert them into a slideshow presentation for new content marketing purposes.
Slideshows are relatively quick and easy to create, making them an excellent option for content marketing using old material. 
LinkedIn recycled this blog and converted it into a slideshow presentation.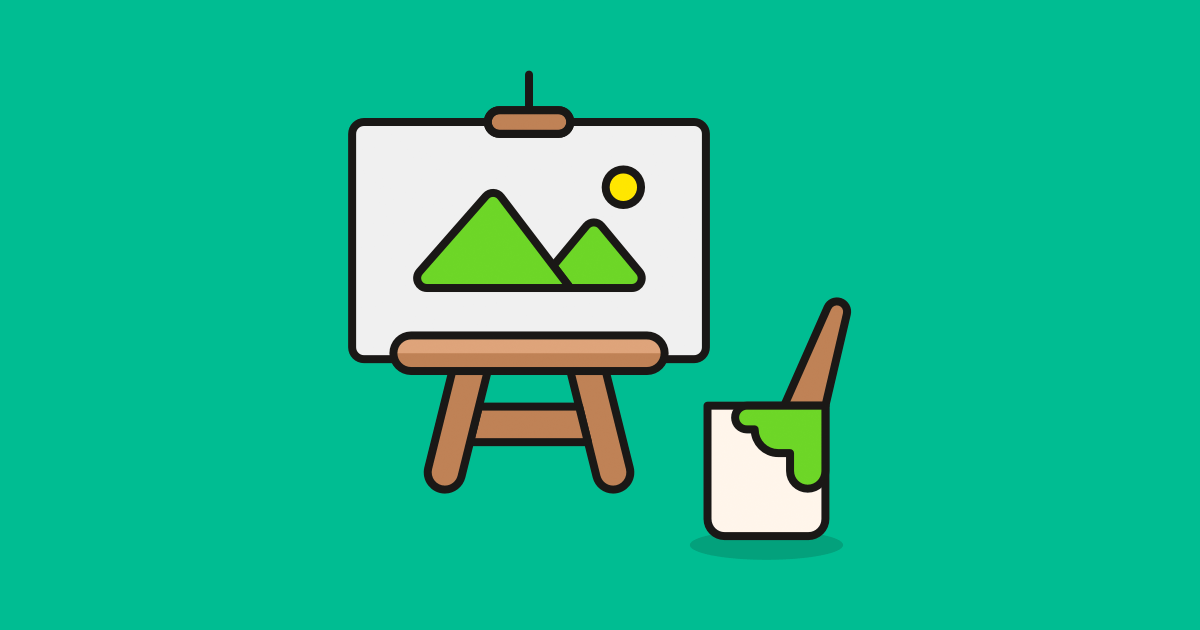 Turn podcasts into blog posts and vice versa
Turn a blog into a podcast or vice versa. For example, if you have an old blog post that you want to turn into a podcast episode, all you need to do is record yourself reading the blog post aloud.
Or, if you want to turn an old podcast episode into a blog post, transcribe the audio and publish it as a written article.
Look at author James Patterson's interview converted into a blog post.
Convert ebook into an audiobook
Converting ebooks into audiobooks is relatively simple and can be done using several online tools. The result will be an audiobook to be uploaded on popular platforms such as Audible or iTunes.
In addition to reaching a new audience, converting ebooks into audiobooks can also be a great way to boost content marketing by breathing new life into old content.
For instance, LinkedIn converted its ebook into an audiobook.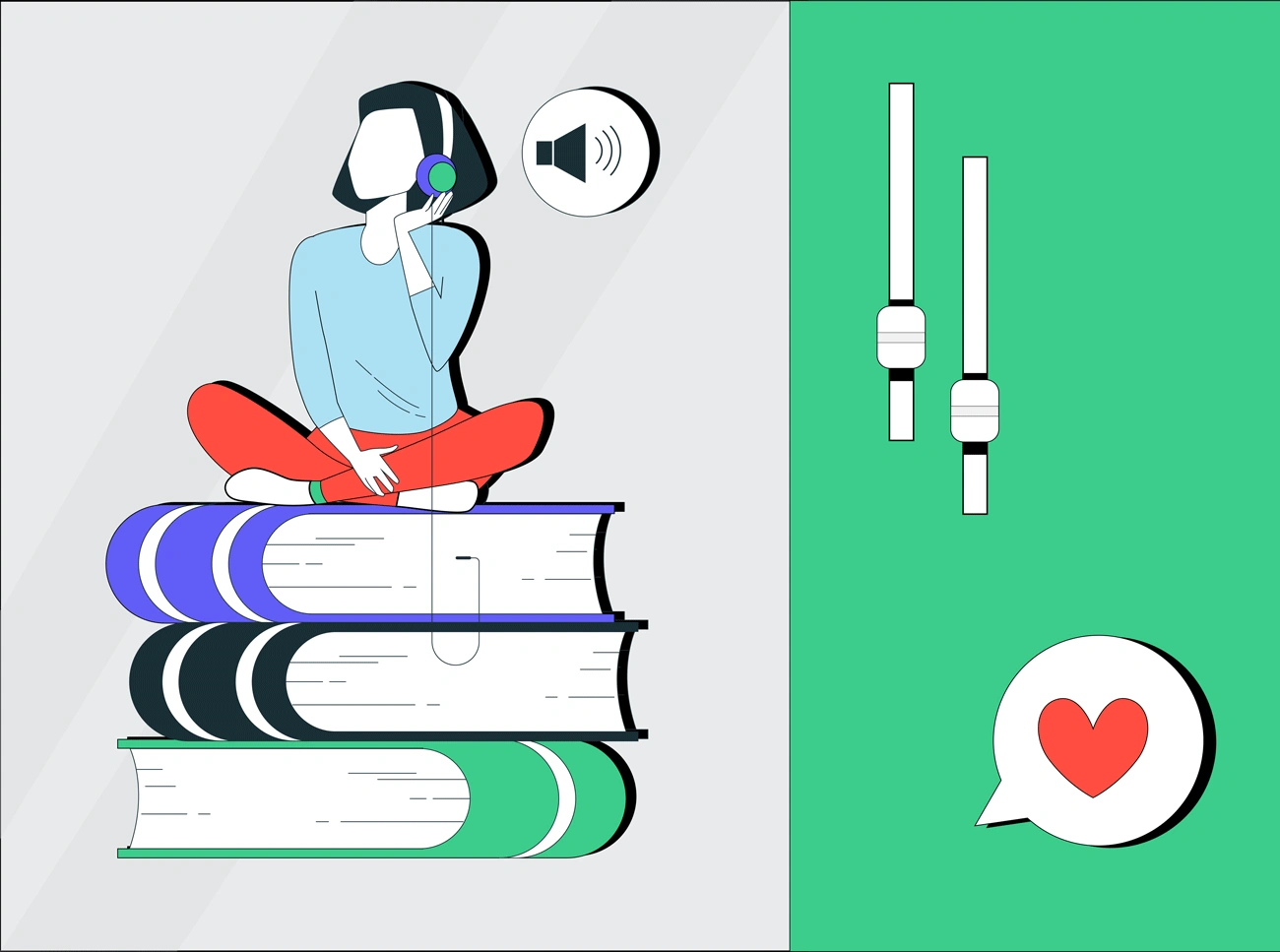 Shorten long-form videos and repost them on other channels
Recycle old content by posting snippets of existing video content. Not only will this save you time and effort, but it will also help with content marketing strategies. When selecting clips to post, choose entertaining and informative ones.
Update old blogs with new information
When recycling old content, add new information or perspectives that reflect current affairs.
For instance, if you have a blog about fashion, recycle a post about trends from last year and update it with this year's must-have items. By adding new information to old posts, you can easily give your blog a fresh look without spending hours coming up with new ideas.
Refer to HubSpot's guide to updating and republishing outdated blog content to get some valuable tips.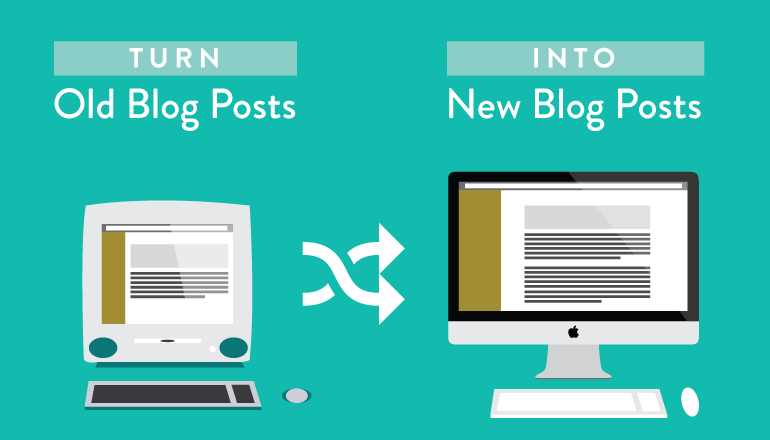 Print physical copies of the digital counterparts
Recycling old content as printouts can be a great way to give new life to blog posts and ebooks and use them for marketing purposes.
For example, you could distribute printed copies of your latest blog post at a conference or event.
LinkedIn printed physical copies of their ebook, LinkedIn Content Marketing Tactical Plan, and displayed them at their booth during the Social Media Marketing World event.
Convert your videos and webinars into blog posts
If you've been creating content for a while, you probably have a backlog of old videos and webinars. You can recycle your old content by converting it into blog posts.
To convert a video or webinar into a blog post, transcribe the content and add a few additional sentences to introduce the topic and provide some context. Then, embed the video or webinar in the blog post.
Moz creates the Whiteboard Friday marketing series to convert videos into blog posts.
Use your blog content as a Twitter thread
You can repurpose short, listicle blogs and use them as Twitter threads.
Take a look at Amanda Natividad, Sparktoro's marketing architect, demonstrating the same.
Convert physical books into digital content
Convert content from physical assets, such as printed books, into digital content for marketing purposes.
For example, renowned author James Clear uses quotes and popular snippets from his famous book, Atomic Habits, in his newsletters.
Create a quiz
Use information from your blogs and ebooks to create quizzes to share on social media sites like Facebook and Instagram, increasing audience engagement and interaction.
It is proven to be one of the best marketing strategies for recycling content.
Use blog content for Quora answer
As a Quora user, one of the best ways to get traffic to a blog is to post well-written answers to popular questions. Nevertheless, coming up with original solutions can be time-consuming. A great way to avoid this is by repurposing your blog posts as Quora answers.
To do this, copy and paste your blog post into a Quora answer, and credit yourself as the author. Finally, include a link to your blogging website.
Create gated content
Give new life to old ebooks by converting them into gated content. Not only will you generate leads and build your mailing list, but you'll also show your readers that you're an expert in your field by recycling content and marketing it as a guide.
For instance, LinkedIn converted its popular guide on thought leadership into a gated ebook by pulling out excerpts.
Repost content on different social media platforms
Repost content from one social media platform to another to repurpose content. You can repost it as it is or add information depending on the forum you repost it to.
For example, you can post Instagram photos on LinkedIn and Facebook. To drive user engagement and interaction, you can add more details, like an engaging intro or a clickbait thumbnail.
Check out Stacey Abrams reposting her tweet as an Instagram photo.
Use customer reviews and testimonials to boost website SEO
Customer reviews and testimonials not only provide an endorsement of your products or services but can also help boost SEO efforts for a website.
First, updating your most popular blog posts and articles with new customer reviews or testimonials allows you to use relevant keywords. Relevant keywords help boost your website's ranking in search engines.
Additionally, consider creating a separate page devoted entirely to customer reviews and testimonials. Give visitors an easy way to see what others have to say. Plus, it's another excellent way to incorporate relevant keywords into your website's content and helps with content marketing strategies.
Convert internal data into a case study
One easy way to recycle content is to convert data into case studies. Case studies are an excellent way to showcase how your product or service has helped real people solve real problems.
To maximize impact, focus on making them specific, relatable, and engaging. Most importantly, make sure the case study provides insights that will be valuable to your audience.
Turn visual content into Pinterest posts
Image-heavy content, such as blog posts, can quickly turn into Pinterest posts.
Content recycling is a great way to save time and effort while still providing your audience with valuable information.
By repurposing content, you can reach more people with less work and make the most of the content you create.
Ever tried any of these methods for recycling content? What tips do you have for others looking to do the same? Let us know in the comments below.
Tags: Articles, Blogs, Brand Content, branding, Case Study, Content Management, Content Marketing, Content Marketing Strategy, content marketing tips, Ebook, Marketing, Podcast, Recycle Content, Repurpose Content, Reuse Content, Social Media, Social Media Marketing, Whitepapers