Reading Time:
7
minutes
A successful brand is one that resonates with its customers. Branding is such a complex network of different elements that it's easy to get lost — but there is one thing that will always stand above the rest: customer reviews and testimonials.
Why? because of the human connection. It's pretty simple if you think about it. Consumers trust other consumers.
That's exactly why customer reviews and testimonials play a crucial role in supporting a brand's credibility. They not only build trust in the eyes of the people, but are also a great way to pique curiosity, build popularity, and expand your business.
In fact, customer reviews are key for businesses to expand and develop a successful brand identity. Reviews are powerful business assets. With the right tools, they can increase sales, attract potential partners, and even push your idea out to the general public. Reviews also help you understand what's working and what could still use some work. 
More than half of consumers read online reviews, especially when making an online purchase. At the same time, customers have high expectations of companies' responses to negative feedback.
This deal is an essential part of modern marketing; that's why brands need a customer review management process that allows for improving their reputation and building trust with them.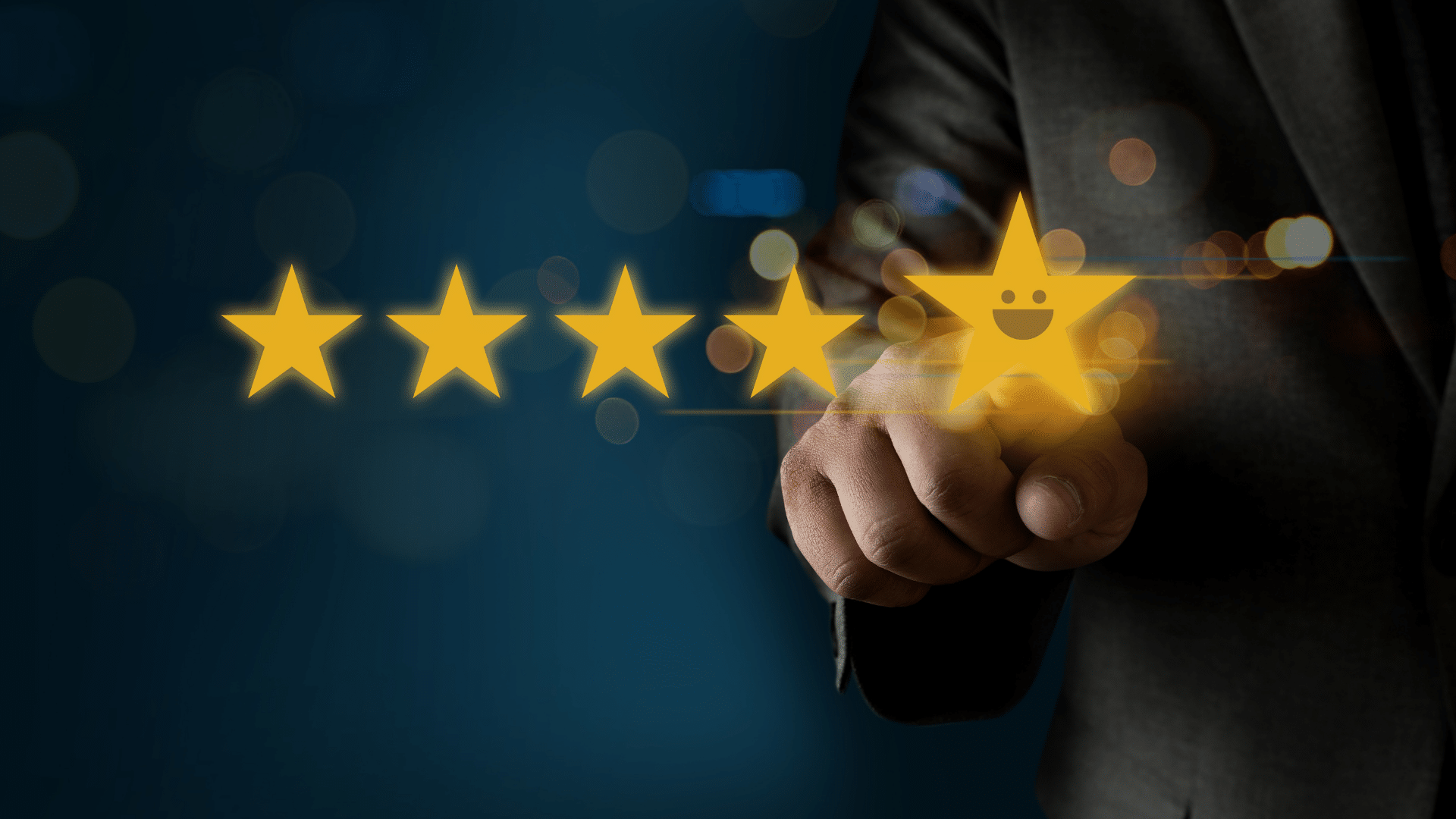 But first, why are reviews so important?
Positive word-of-mouth has always been one of the most trusted sources of information by consumers, and the internet has made customer reviews even more powerful than ever. As a brand, it's integral to not only offer space for reviews but also implement the feedback shared.
Here's why.
Keep your brand ahead of the competition
Growth is an important part of the business. Industry leaders are always on the move, looking to learn more and disrupt their industry. But how do you keep up with competitors who seem to be far ahead of you?
"Only One Way: Through Customer Reviews and Testimonials."
A testimonial is a great way to capture what a customer thinks about your brand when left to its own devices. The words they speak can be trusted; they aren't being paid to say any of these phrases. Some even have their names left anonymous if they wish. That goes a long way towards building credibility for your brand and staying ahead of the competition.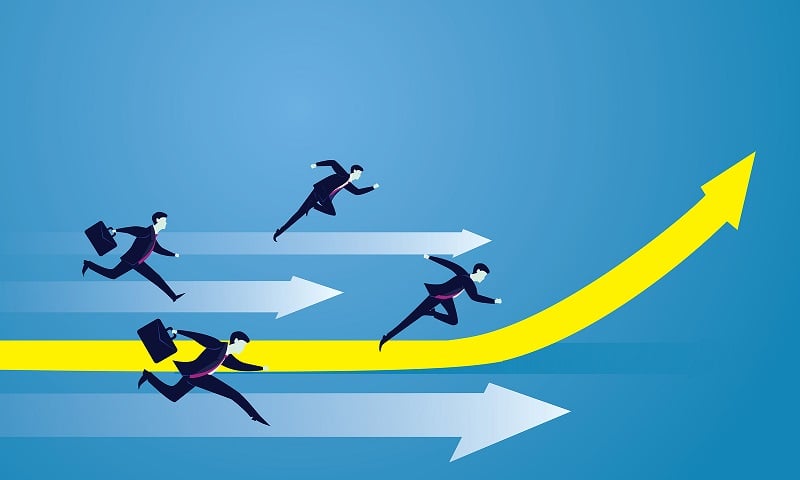 Improve customer satisfaction
Getting customer reviews and testimonials is a vital part of improving customer satisfaction and helping your company improve its overall product. Appropriate feedback is an important factor in how well your customers feel about you, and it can significantly improve the way they view your business.
Implementing this feedback will only make it better. This is an especially great way to build customer loyalty, enhance the brand, and ensure that your product or service is meeting their needs. Additionally, having customers review your product on a regular basis will increase their loyalty to the brand and make them more likely to purchase it again.
Feedback from your clients has two-way value: you get valuable insight into how your work is received by your clients, and your clients can benefit from the things you do for them. That is why reviews are one of the most important assets for companies who want to build authority and reach more customers.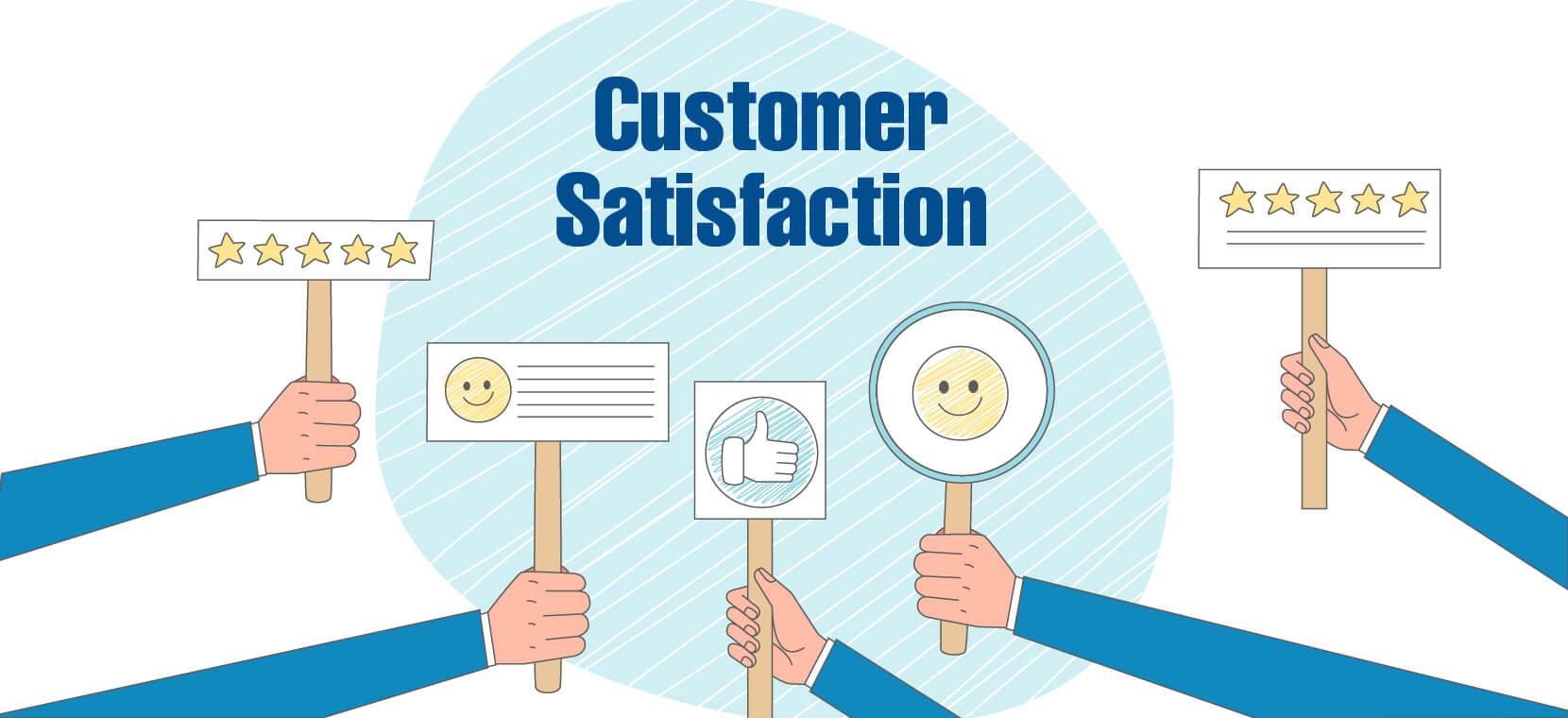 Let customers make informed decisions
With so many products and opinions out there, consumers often turn to reviews in order to get the information they need before they invest in a product or service.
For consumers, this is a cost-effective way to understand a product or service before they make the final plunge. That is why, now more than ever, consumers want to know about products and services they are thinking about buying.
As a brand, it's important for you to ensure that your consumers can do this. Reviews offer a vital source of information that helps customers make informed decisions, and it's important that businesses provide these adequately.
How do you use them well?
Customer reviews are useful – they're personal, they help you get more customers, they link to other social channels and help drive traffic – but many people use them ineffectively.
Here are five tips to help make your customer reviews more effective.
Know when to ask
Customer reviews are one of the best ways to reach your audience, but often companies feel stuck in the middle of creating a great experience for their users and also want to find out how happy they are after using your product.
The very first step to getting this data is knowing when to ask. There's no guesswork in how to plan this tactic. This starts with understanding where users are in their buyer's journey and then determining the various points at which it's most valuable for a company to get relative feedback from its customers.
Knowing which customer and which type of review to ask for at what stage of the buyer's journey is crucial — even more so when you're doing it online.
Build on positive interactions
As customer expectations change, customer reviews are no longer just about communicating the experience you delivered, but rather about building a relationship with your customer and reflecting your commitment to providing quality service.
For this reason, it's important to view every positive interaction as a touchpoint for something bigger. This not only shows your customers that you care about that moment but also that you're proud of having them as a customer by showcasing what they have to say and encouraging them to write a review.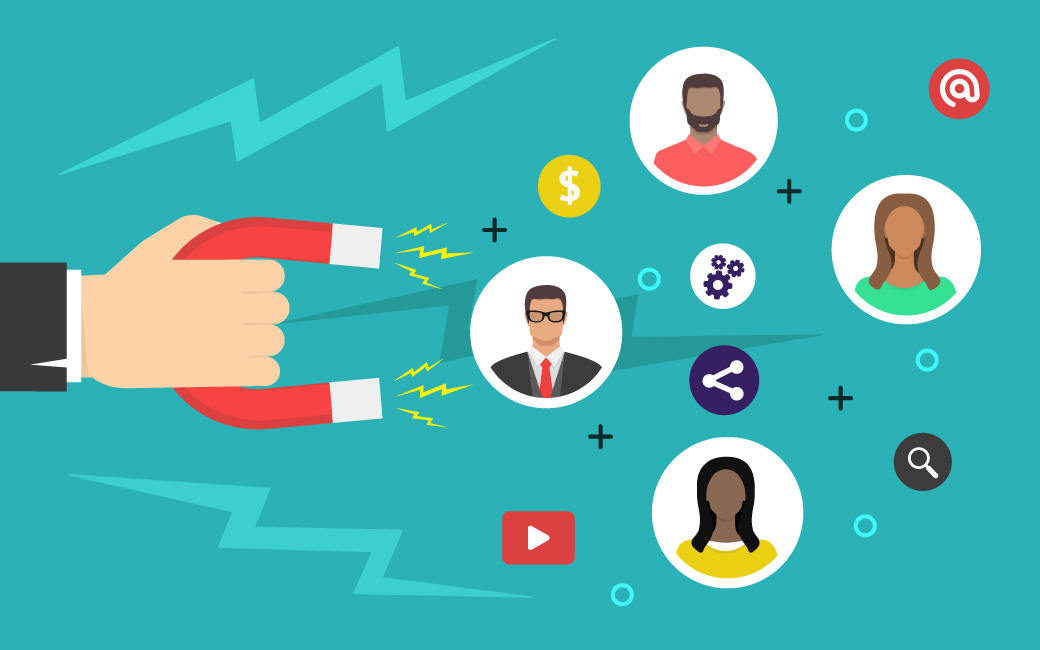 Instill quality service as a means to positive reviews
Customers are looking at reviews, and you need to be there for them. It's not just about the star ratings, either—what people say about your product or service can have a big impact on whether they choose to buy from you.
Reviews can actually serve as a promise to your potential or existing customers that if they purchase your products and services, you will solve their problems and satisfy them enough to write a review about your business on your behalf for the world to see.
Whether it's a one-off purchase or a repeat customer, knowing that there is a space where customers can talk about their experience with your brand can make all the difference in the world in tough competition.
The ways to get potential customers to write good reviews about you may vary, but one thing remains clear – your approach, vision, and idea of building your brand with reviews have to be robust enough to guarantee quality customer service.
Use reviews on different channels
The best part about the digital world is that you can instantly access (and leverage) different channels simultaneously. By making reviews and testimonials available across channels, you can reach out to a much wider array of customers and encourage them to gain more information about your brand.
You can even get more value out of adding customer reviews to your marketing mix by cross-publishing them everywhere. After all, there's no better way of converting a potential customer than to let actual customers do the conversion for you.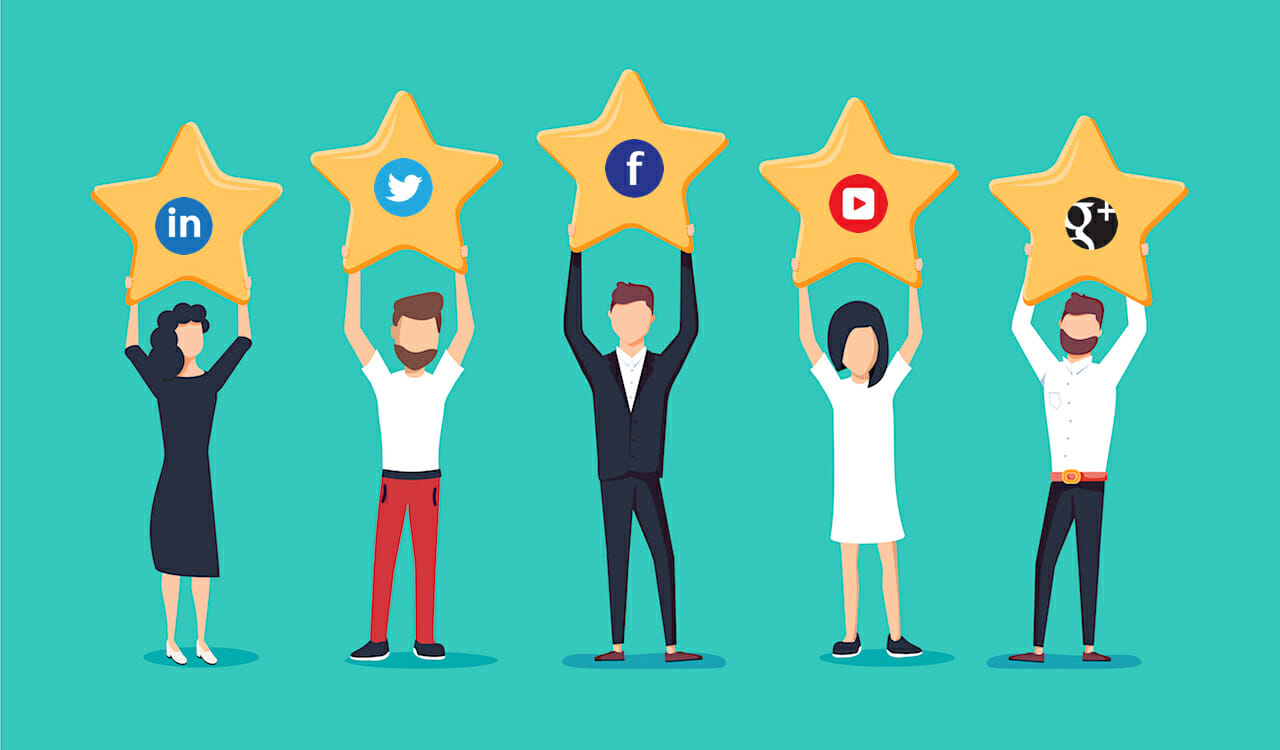 Learn how to respond to bad reviews
We get it. When someone leaves a negative review about your company, it can feel intimidating. But it's vital to remember that these negative customer reviews are an important and integral part of selling your products or services online.
And the good part is that they're not instantly detrimental to your brand. In fact, they're a chance for you to show your true personality. It's up to you as a business owner to respond to that review and address the issue. They can impact your brand positively or negatively, depending entirely on how you react to them.
There are 3 main strategies you can take when responding to such reviews: either you can ignore them, respond in a constructive manner, or offer compensation for the customer's time and trouble.
The second and the third are often the best ways to go, but it's good practice to assess the situation and then determine the right response. Think of it tactfully and strategically, with logic instead of emotion.
Final words
Today, online customer reviews and testimonials have become the single most trusted source of information about a business establishment. Reviews about your products or services are readily available for customers to read before they decide to patronize your business or move on to other companies. And it's important for it to be this way. Consumers are more likely to trust a brand that has customer reviews easily accessible.
But they're not just a tool for customers to understand brands better. Customer testimonials have also shown a higher impact in online marketing, helping create optimal brand communication with your customers.
After all, when it comes to creating that sought-after connection, nothing is more valuable than the voices of actual customers. Thus, utilizing customer feedback is not just a pillar of online reputation management. Rather, it is an important part of online business growth and the journey to success.
Tags: Brand Identity, Competitor Analysis, Consumer Insights, customer analytics, customer care, customer relationship, customer reviews, Customer Service, customer support, Decision Making, Digital Marketing, Marketing, Negative Reviews, Positive Reviews, Quality Service, reviews, Reviews Channels, Social Media, Testimonials