Reading Time:
4
minutes
In today's era of start-ups, customers have a multitude of choices available, even for a single product or service. So, one can easily imagine the extent of competition faced by companies. With an increased focus on innovation and easily accessible information online to customers, a company cannot just rely on concentrating on its work; however, it ought to keep an eye on its competitors to remain relevant to their customers all the time.
Types of competitors
Before keeping an eye on your competitors, you should know how to identify them. Look for companies providing a product/service that fulfills the same objective as yours and which targets similar market audiences. There are mainly three types of competitors:
Direct competitor: Provides the same products, targets the same customer base and has the same goals as you.

Indirect competitor: Provides the same products and targets the same customers but has different goals from you.

Substitute competitor: Provides the same product or service that you also offer.
Benefits of competitor research
Competitor research is a must for any business to create its own distinct space in the market. Its key benefits include the following:
Development of business strategies:

When you analyze your competitors, you evaluate their performance and assess your own. You understand where you stand concerning your competitors. This helps you either in improving on your business plans or undergo course correction. Based on research findings, you can develop short-term strategies and reorient medium and long-term ones. This will give a future direction to your company.

Knowledge of the market space:

The importance of understanding the marketplace where you have to operate is enormous in any stage of development of your company. Studying the market is important when you are a new entrant; however, it is an ongoing process. You need to understand trends in the market while making several essential decisions like the expansion of business or launching a new product. The market research also helps to forecast trends and prepare accordingly. In business, correct timing is everything. You need to keep tabs on your competitors' activities before planning yours.

Understanding your competitors: The primary reason to conduct competitor research is to know your competitors inside-out. The research is done to know the strengths and weaknesses of the competitors so that you can utilize that knowledge to your advantage. You should also know your competitors' objectives and long-term goals to understand their business decisions and create a unique space for yourself. The real level of competition can only be gauged by knowing the capabilities of your competitors. This will prepare you for any crisis or opportunity beforehand.
Improved marketing of your product

: Offering a good product or service alone is not enough if the customers don't know how it is better than the products offered by your competitors. This is what marketing is for. Marketing the product in the right way and at the right time is very important for its success. And this cannot be done without knowing about the similar products offered by rival companies. Before launching any new product, a company should conduct thorough research of their competitors' products. Understanding why people like and dislike their products will give you a way to provide the customers exactly what they want.

Profit-making and survival of the company

: It is imperative to learn from the success and failure of all companies, especially your rival companies. A lesson for them is also a lesson for you. Proper analysis of other companies' business decisions and case studies will help you overcome your weaknesses and work on your strengths. Successful companies are like role models. Research into them will help you remain profitable in the long term while providing value to the customers. This will ensure the long-term survival of your brand.

Threat evaluation

: An essential part of competitor research is collecting enough data to forecast threats or challenges your rival companies can pose to you. It is always better to be prepared than be caught off-guard. If your competitor is about to bring a new product that has the potential to threaten your product's place in the market, you should know this and be two steps ahead of your competitor. You should come up with a solution as soon as possible to safeguard your product's place in the market. It is easier to act beforehand.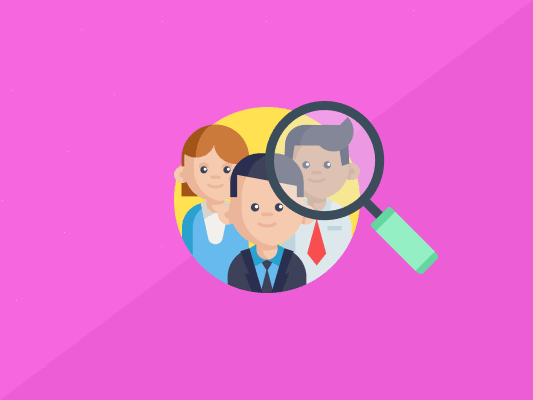 Today, there are many tools available for competitor analysis. Social listening is one of the most effective of them. It gives the brand access to those thoughts and opinions of the consumers which cannot be captured even by sophisticated algorithms or software. Social listening helps the company to assess its performance across parameters such as engagement and share of voice (SOV) in the conversations. It can give a fair idea of how the audience perceives your brand and your competitors'. Thus, social listening is a powerful tool that gives a whole picture of the market.
The market is already saturated. There are no monopolies as they used to exist in earlier times. Therefore, to survive, companies need to find or, more accurately, create a gap for themselves by using the data they gather using competitor research. Charles Darwin's phrase, "Survival of the fittest" describes the current market scenario aptly.
Tags: competitors analysis, Competitors Research, Market Space, Marketing, Marketing strategy