Reading Time:
6
minutes
With the world going digital, organizations are striving to stay engaged and connected to their audience, amidst competition. Because social media is the most popular marketing channel, businesses must constantly focus on analytics to understand their customers' ever-changing needs.
Social listening is an advanced analytics capability that can help brands address the various questions they have about their audience.
"What does my customer want?"
"Are there competitors who are providing them a better experience?"
"What improvements are my customers looking at with our current products?" etc. these are questions that are crucial in driving the business to provide a better customer experience and improve brand loyalty. 
What is social listening?
Social listening is a method that collects and analyzes customer data on social media channels. From conversations to user behavior and brand engagement, social listening allows brands to make better-informed marketing decisions.
By using social listening tools, brands can formulate plans based on how customers are engaging in conversations about them, where they do it, and what they think about them. It goes beyond understanding the customer base in that when they are just mentioning or tagging the brand in question. 
Why is social listening a game-changer?
By mining, tracking, and thoroughly analyzing customers' social data, brands can improve content strategy, effectively plan future campaigns, gain a competitive advantage over other players in the market, and build meaningful engagement and brand partnerships.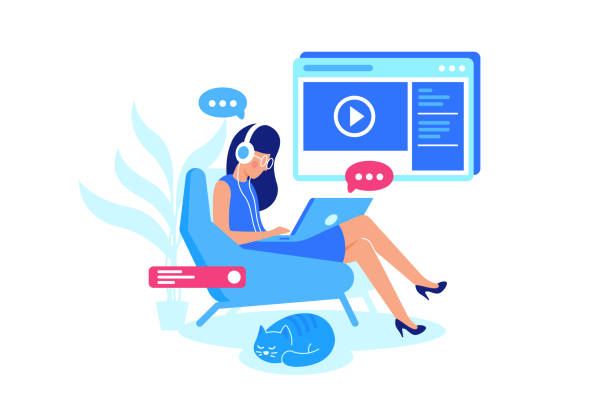 The COVID-19 pandemic increased the need for social listening to understand what the customers are feeling and engage with them in real time to make them feel heard and valued. 
How can social listening improve marketing efforts?
Brands may use social listening to better understand their consumers' nuances and preferences, allowing them to create more effective campaigns that boost revenue and strengthen brand loyalty. The following are some of the benefits of social listening:
✅   Understanding where the majority of its active users are located around the globe
✅   Determining which days and times have spikes in social engagement
✅   Figuring out what topics the audiences are interested in
✅   Seeing how competitors' brands are doing in terms of engagement.
Social listening and sentiment analysis 
Sentiment analysis or opinion mining is a key part of social listening. This natural language processing (NLP) technique analyzes text to identify and extract subjective information. This mined data can help understand whether the underlying sentiment of the message is positive, negative, or neutral. A positive sentiment indicates a large number of brand enthusiasts, whereas a negative sentiment indicates dissatisfied customers.
Sentiment analysis is crucial since it offers a brand with qualitative data. To get a deeper dive into sentiment analysis, brands can make use of the ever-improving deep learning to mimic the way customers express themselves and gauge the sentiments in every incoming message. This can help go beyond the message polarity of being negative, positive, or neutral.
Advanced sentiment analysis can delve deeper into source content and interpret the audiences' feelings and emotions like sadness, happiness, and anger in their feedback, queries, and other conversations. Sentiment analysis can help brands focus on prioritizing the aspects and products that customers care about the most. This will also provide insights into how the customers react and what they expect from these specific brand aspects. 
Social listening best practices
✅   Understand the different buyer personas that make up the brand's customer base. This will help in creating the right marketing campaigns for the right audience.
✅  Decide what to listen for to gain the right insights to improve brand marketability and brand advocacy. Focusing on the right pieces of information will help streamline the process of analyzing data and driving the right results.
✅Use the right keywords for data mining that can help filter online conversations. This can improve the visibility of brand engagement and customer satisfaction across platforms.
✅   Use a social listening tool that can allow brands to effectively mine social data and analyze it for improving marketing efforts.
✅   Develop a strategy for analyzing the data mined from the social media platforms. Without setting up strategies on how each insight gained can be used in improving the brand and customer satisfaction, the mined social data will be useless.
Social listening strategies to make brands more impactful
Brand health
Brands can detect common customer inquiries, concerns, demographics, and general attitudes around the business by using social listening. 
✅   Learn about the positive and negative thoughts the audience has about your brand, as well as the characteristics that attract their attention. This can force you to reconsider assumptions, resulting in far more targeted marketing.
✅   Analyze days when campaigns and customer engagement were not as expected to determine what went wrong and how to prevent it from happening again.
✅   Create comprehensive reports for the team demonstrating why the audience is unhappy and how you can help them resolve the problem.
Industry Understanding
You may detect industry trends using social listening before they become mainstream. You can get a better feel of where your market is headed by looking at hashtags or debates within your sector. As trends evolve, this can help you design or reposition items, content, and messages that will become a talking topic.
✅   Adjust to the industry dynamically to stay ahead of competitors.
✅   Keep an eye out for anything that can disrupt the space and have an influence on the brand.
✅   Stay informed on important political and social problems to see if they're relevant to your company.
✅   Identify industry gaps that a new product, solution, or workflow could fill.
✅   Curate content for your audience by looking for frequently asked questions (FAQs).
Competitive analysis
Brands can gain a sense of competitors' portion of the social media audience by using social listening. Examine this information to see why each leading phrase is so popular.
✅   Analyze keywords, hashtags, emoticons, and more to see what customers are interested in.
✅   Gain insights into what the public thinks about the top competitors using social listening so you can capitalize on any flaws.
✅   Investigate the most frequently discussed subjects among your top competitors to influence your competitive content strategy.
Campaign analysis
Social listening can be used to demonstrate the effectiveness of marketing campaigns. As a result, brands will be able to better optimize their current initiatives and plan future ones.
✅   Analyze conversations around campaign hashtags or handles to uncover a wealth of data. Using a single source of truth to track collaborative campaigns will allow you to enhance and expand on current efforts.
✅   Keep track of how many people have seen and interacted with your campaign posts.
✅   Get a quick sense of how customers feel about various campaigns.
✅   Identify the most influential people who are talking about your efforts.
✅   Determine the demographics of your target audience the marketing appeals to.
✅   Determine which important themes are being used in the campaign and if they are positive or negative.
Event monitoring
Brands can gain a better understanding of audience reactions to events by using social listening. Setting up listening questions around current activities ensures that you get the complete picture, including both positive and negative comments. It also assists you in maximizing your brand opportunities, such as locating more potential leads and impactful collaborations.
Conclusion
Awareness is key to making social listening effective. Brand awareness among the target audience is what is essential in making marketing efforts effective. And this insight is what brands will gain with successful social listening. Social media monitoring and social listening should be crucial elements of every brand's business strategy. Incorporating the results from social listening efforts will help improve your brand, product, and service.
Social listening is versatile and ever-evolving. Now, with the help of specialized tools and services, every brand can leverage the power of social listening and make its business more impactful. 
Tags: Data Analysis, Data Mining, Data Mining and Analysis, Social Listening, Social listening by brands, Social Listening Tool