Reading Time:
7
minutes
What asset is the most valuable to your company? Your offerings? Your list of clients? These are all crucial, but our recommendation would be: your staff.
Every day, they contribute their talent and wisdom to the table and work hard to ensure the company's success. Their time and attention are also their most valuable resources. Why spend it on busy work when you can automate the business and give your staff more time to concentrate on what matters?
Busy work can be found in odd locations. Your business's software, applications, and digital tools have clogged inboxes with many notifications. Most workers use dozens of applications weekly, frequently resulting in new types of busywork since they must transfer information across apps.
The obvious solution is automation, which can take monotonous chores and perform them smoothly in the background.
This form of automation is a component of software and code that reacts to a trigger through one program by carrying out an activity in another. Put: "When this occurs, do that." It takes some time to establish the rules that will control these actions, and once you do, they proceed automatically every time.
This allows your staff to concentrate on more enjoyable, fruitful tasks, but it might be challenging to figure out how to commence the proceedings. Let's investigate the most significant kinds of enterprise automation so that you can begin putting the advice from Konnect Insights to use in your own company.
Establish Operational Standards (SOPs)
How many of your company's processes are documented? Operating procedures (SOPs) are essential for a successful business, whether you're a solopreneur or manage a small team.
SOPs are comprehensive manuals that describe how to carry out specific tasks in your company. Keeping SOPs on hand helps simplify enrolling new employees and distributing work as your business expands. The greater the effect team members can have on your company, the quicker they can get going.
Upload Contact Information to a CRM
Is your customers' data scattered around numerous unkempt spreadsheets? Is it challenging for your team to determine a contact's current situation or the date of their most recent communication? If so, client database automation might be advantageous for your company.
You may automate your client information by using a CRM as just a centralized database and syncing contact information amongst apps to provide updates whenever something on an account holder changes. This lessens your staff's physical labor and enhances connections with contacts and clients.
Create a System for Scoring Leads
Does the team have a method for selecting the most promising leads? If not, automating lead scoring might be something you want to consider. Lead scoring assigns numerical values to essential leadership characteristics, making it simpler for you and your organization to focus on prospects who are most inclined to purchase from your company. This allows you and your staff to interact with prospects who are significantly more likely to convert into paying customers while saving you and the team valuable time.
Utilize a Scheduling Tool for Social Media
Anyone who manages or creates material for social media will attest to how time-consuming it can be, mainly when publishing on the fly. For busy marketing teams, employing a social media planning tool is a game-changer.
Your team may plan out meaningful content ahead of time and schedule it to automatically publish to your main networks with the correct social media scheduling tool.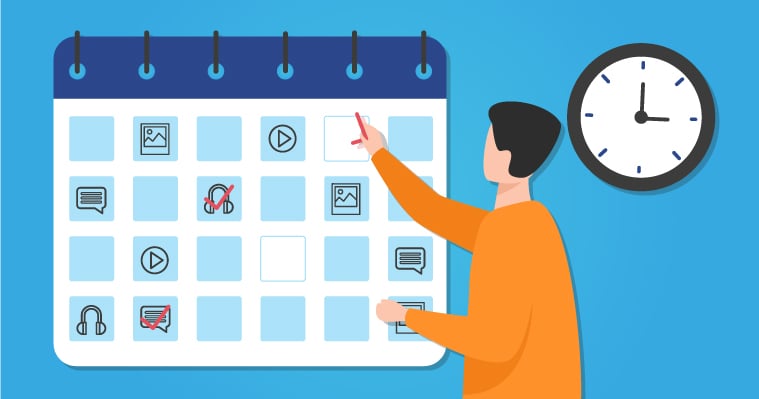 Answer any Customer Service Inquiries Right Away
How well your business handles, customer service issues can mean all the difference in keeping consumers pleased and coming back for more. Customer care teams may find it challenging to keep up with the demand if they perform all customer service directly. Response time and the first answer resolution rate are critical variables influencing customer satisfaction.
Automation does not aim to eliminate human engagement in one-on-one situations. It's about making extra time for these and giving your customers a better experience. Automated notifications can alert you when it's appropriate to get in touch with a customer, allowing you to conduct targeted engagement for better outcomes. Automated customer approval surveys can also notify you when a client requires immediate attention to lower the risk of attrition.
Your team can also use chatbots and knowledge bases with AI that can swiftly respond to basic inquiries or refer a customer to the most qualified support agent if that doesn't resolve the issue. Your customer service employees can handle a greater volume of clients successfully using automation without being overworked or lowering the standard of one-on-one interactions.
Automate Routine Work
Do any of the jobs your team performs demand a comparable skill set, must be repeated frequently, or are repetitive? If so, automation is the best option for these jobs.
To reduce the workload associated with repetitive chores, think about utilizing an automation solution by Konnect Insights. Say your staff manually tweets a promotional message each time your business posts a blog entry.
Every time a new post is published on your company's blog, you can establish automation in the tool of choice to tweet the link. Similar procedures can be used to synchronize data amongst the different applications within your tech stack.
Give Necessary Chores to Professionals
When a firm begins, you are often in charge of all the duties and responsibilities necessary to keep it running. While that may benefit the bottom line, scale and automation will suffer. When you can afford it, hiring new team members, helpers, and specialists to handle specific duties can genuinely help your company advance.
Take the example of a small business operator who has managed all of their email marketing on their own while balancing other responsibilities. If you are not an experienced email marketer, you might not be giving this region the attention it needs, which could lower the quality.
If you hire a contract email marketing specialist, they can create the essential workflows and funnels to make your email marketing operate automatically, leading to increased sales. Look for places you may outsource to somebody else from the chores you are now performing for your company to save time and get better outcomes.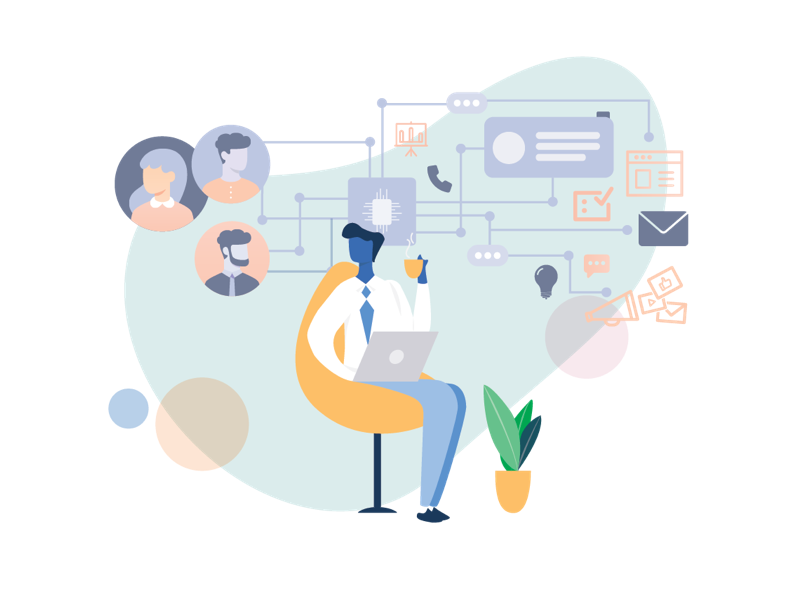 Automate Fulfilment for E-commerce Companies by Using Drop Shipping
E-commerce operations might need significant effort to deliver things to your customers; a lot of work must be done behind the scenes, including managing fulfillment and tracking inventory.
Consider drop shipping if you don't want to deal with inventory management. With drop shipping, you can concentrate on other aspects of your business without worrying about the dangers and hassles of keeping all of your stock on hand. You may work exclusively with a provider who will fulfill and ship your orders.
Tech Help for IT
The advantages of automatic monitoring and alerts will be beneficial in IT. For example, by combining functionalities and web flow to track support requests and respond to client interactions using Konnect Insights, automation may be embedded into your website administration from the start.
Ensure the Security of Your Website
By setting up periodic backup reminders to ensure your data is frequently backed up, automation may help guarantee that your company's website is current and secure. You can create automated surveillance to look for possible security breaches preemptively. To ensure that security issues are dealt with swiftly, link a protection app to your alert settings.
Email Customers who Left their Shopping Carts Full
Most internet users have discarded one or more online shopping carts. Customers may leave an online shopping cart for various reasons, including becoming sidetracked when checking out, second-guessing their purchase after seeing shipping costs, or simply wanting to give their decision a little more thought.
You can use mail automation to notify customers who still have things in their baskets after a predetermined amount of time to assist your business in converting these customers. Automation is worthwhile since 50% of customers who click via abandoned cart emails return to complete their purchase.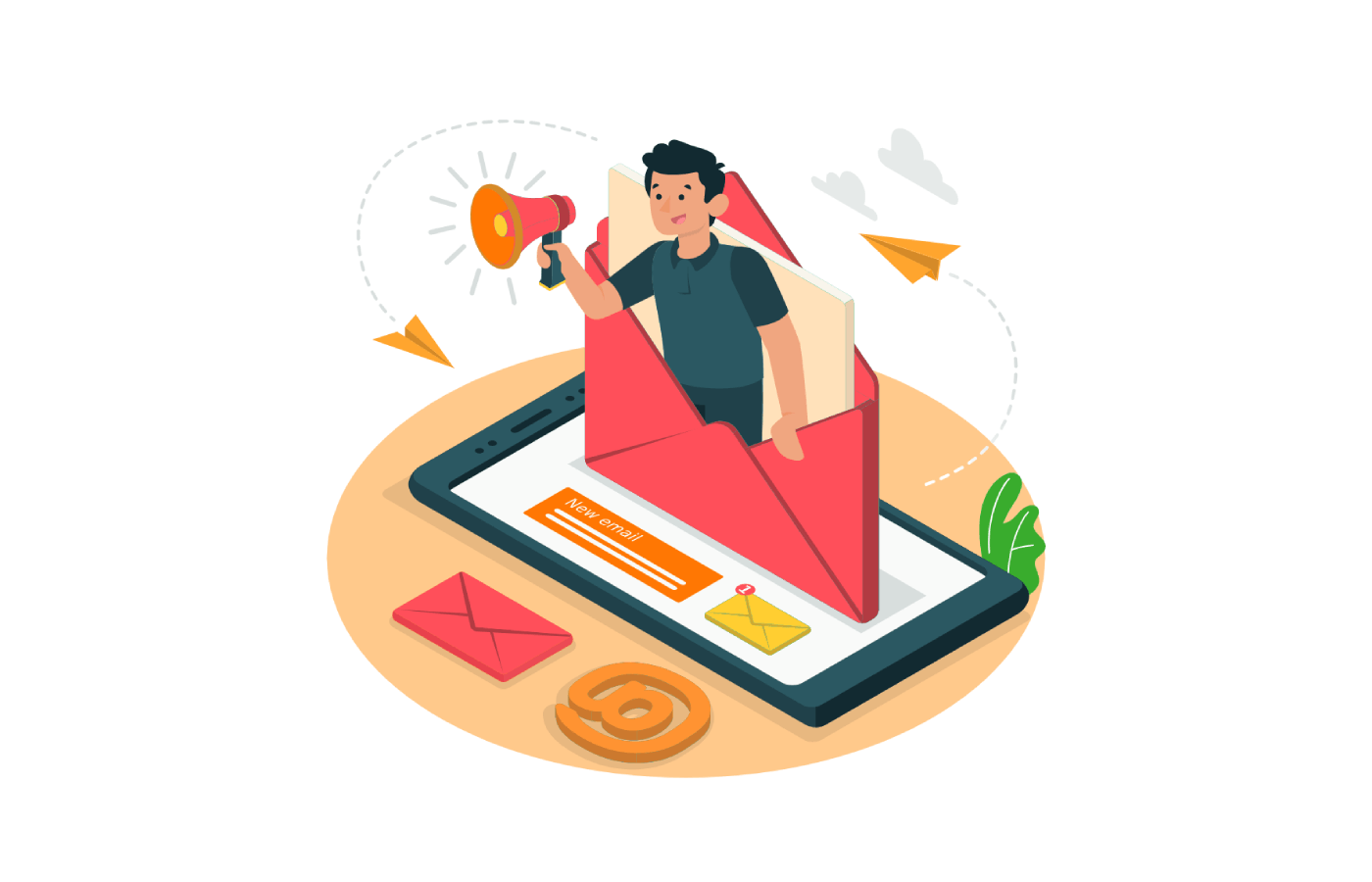 Give your staff the tools they need to deploy the Automation
In the end, automation functions most effectively when it is motivated by the demands of the users. Your team will be aware of the problems and activities that take up most of their time, and they'll know how to improve things. The best way to ensure that the automation meets your company's requirements is to involve them in the process from the beginning.
Anyone, not only those with computer science degrees, can now set up complex workflows thanks to automation software. Automation can now be done directly by the users instead of by expensive programmers who create top-down systems. This kind of automation is flexible and responsive to the unique needs of your team due to its ability to be personalized. Let your team try new things.
Conclusion
Although there are many opportunities for adopting automation in the workplace, concentrating on empowering and relieving your staff will direct your efforts where they will have the most significant impact. 
With the busy work taken care of, what can your workers produce? With a clean inbox & access to well-organized data, what might they envision? Your business has room to expand and prosper as your workflows effortlessly take care of themselves. We at Konnect Insights will provide your business with the best features to automate efficiently.
Tags: Automation, Automation Classification, Automation Workflows, Classification, CRM, CRM Automation, customer relationship, customer relationship management, Lead Scoring, Marketing Automation, Social Media Automation, Social Publishing, Social Scheduling