Reading Time:
7
minutes
Your brand is your voice. Through it, you are trying to tell your story to the masses. And the success of your brand depends on how attractive your story is. Content marketing, or making your brand hold your audience's attention for a long time and convert it into sales, requires a zealous approach with proper planning. And it is not too hard. You just need a brilliant and creative mind (or minds) to develop interesting, unique, and relevant ideas for your audience to not skip through.
By delivering such ideas regularly, you can make your brand stand out effectively. So without further ado, here are 8 ways to stand out with content marketing.
Create a Strong Storyline
What is it that you are trying to tell your audience through content marketing? You cannot just put your brand's face out there. There has to be some strong story to create an impact that will get imprinted on the minds of the consumers.
Your brand's promotion story should have these factors:
Types of content: There are four types of content:
✅    Futuristic (relevant to future usefulness),
✅    Fear-inducing,
✅    Environment friendly, and
✅    General.
You can choose any one of the types or a combination of two or all of them to create your content. The type of content is important as it decides whether your content marketing will become a hit or a miss.
Problem-solving approach: Your content should give answers to the problems the customer is facing. For example, if you are a detergent company aimed at the younger generation, your focus should be on solving their problem of getting soil-free clothes with fewer prep requirements. Keeping the product environmentally friendly will be a plus, as the younger generation is more conscious of using products that take environmental health into consideration.
Audience relativity: No matter how creative the content marketing is, if it's not relevant, it won't work. We all search for relevant content, especially if it is for a product.
Present evidence of stated facts: This is important to gain the trust of your potential customers. If you are stating facts, then you need proof to make it easier for the audience to believe you. It can be in the form of interviews, videos, etc.
Scout for Ideas on Social Media
If you are lacking in ideas, one place that you can rely upon without getting disappointed is social media. Twitter, Facebook, Instagram, YouTube, and TikTok are some of the most popular social media platforms that can help you find your target audience.
You will get two main benefits for your content on social media:
✅    You will find trending topics to create content on and
✅    You will get thousands of creative ways to say one single idea.
If your target audience is between 20 and 40 years of age, you can search for what's trending for this age group on Twitter, Facebook, TikTok, etc., and then create content around it.
Once you have found enough trending topics, you can use the same platforms to publish and promote your content. This is an excellent way to gain new customers.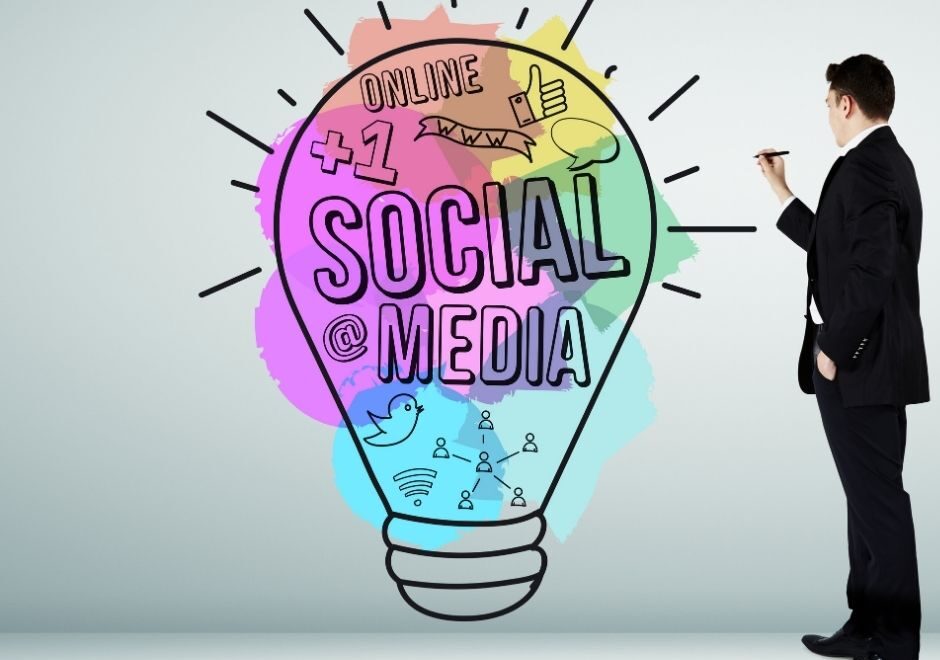 Add Impactful Photos
One sure way to make your content stand out is to present it with stunning photographs. Photographs not only help to generate interest before the content can but also create a visual appeal that makes one stop scrolling and take notice. For this, getting photos online may be the obvious choice, but it is recommended to get them clicked yourself. Hire a professional photographer and get your own unique photos for the content marketing of your brand.
When you accompany your content with visually appealing photographs, it is a sure-shot way to lure more and more people who won't be able to resist engaging with the content.
Add an Emotional Touch
People love watching content that has some kind of emotional pull. Building your content around a chosen emotion is an excellent way to engage your audience and make them seek you out. By emotions, we don't mean you manipulate your audience with tearful or sympathy-gaining content. If you do that, the clever customers will see you along the same lines as those scripted talent TV shows. So, avoid that!
What we mean is using positive emotions such as laughter, curiosity, and awareness to entice the customer and generate interest. Make sure it stays relevant to your brand and the story doesn't divert the audience's attention away from what you are trying to sell. The key is to strike a balance and not be overly dramatic or completely depressed.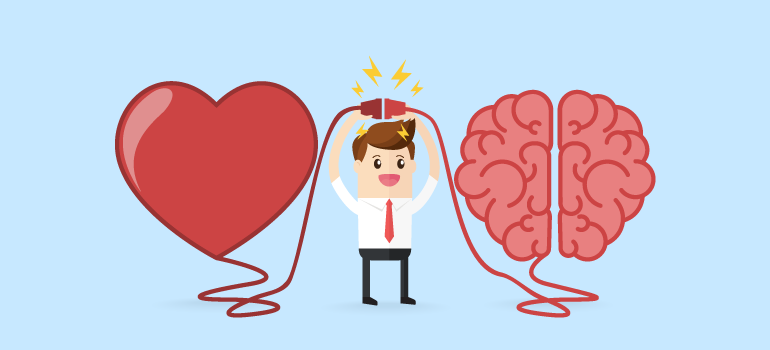 Share Your Knowledge
One of the most often-not-thought-of content marketing ideas is to leverage your expertise. This one is equally great for large and small businesses. If you have deep knowledge about your brand's niche, then there is no reason why you shouldn't share it with the world. This will undoubtedly create buzz and attract potential customers who will not only gain from your knowledge but also be interested in the offerings of the brand.
Many brands have a separate blog page wherein they share how-tos and other stuff revolving around their niche. This is a great way of marketing, as it doesn't look like one and also offers valuable information while creating awareness about your brand and its offerings. Share it on popular social media platforms, and you will have multiple likes and website traffic in no time.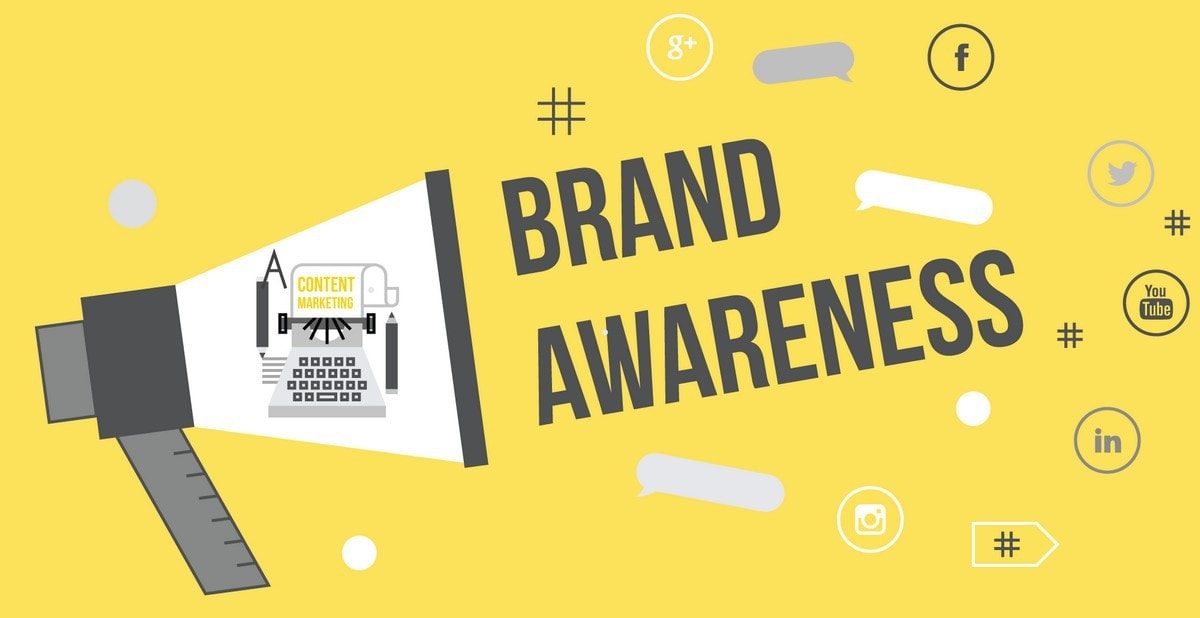 Bring Variety to Your Content
Serving a platter with a variety of dishes appeals to everyone. This is also true for content marketing. To make yourself really stand out, don't just stop at one type of content. Present your content in wide formats- videos, memes, animations, infographics, podcasts, etc. This will broaden your reach because most people are interested in only a specific content format. So the people you couldn't reach on Twitter, you will reach via podcasts or infographics. Presenting your content in different formats also keeps the boredom out by appealing to an audience looking for a wide variety of content.
When you offer variety in terms of content, people will come back to your brand. It also helps to see what content your competitors are posting and how it is being received. This will give you a general idea of what the audience wants.
Ask for Customer Reviews and Ratings
A great way to make your brand establish itself pretty quickly is with positive customer reviews and testimonials. Customer ratings and reviews of your services and products can work wonders for the overall reputation of your brand. Most customers look for reviews when buying a product or service. So, you need to work hard to earn those ratings and reviews.
Many customers leave reviews on their own, but many do not do that even after reminders. You need to make sure each customer leaves a review after a purchase. You can send personal emails or messages to your customers asking them to rate the products or services. You could also create a survey form that takes just a minute to fill out. After you have enough good reviews and testimonials from customers, you can create content displaying just that. Once it is done, expect to see a jump in your sales from new customers.
For greater authenticity, display the reviews with the customers' photos and names. You can also conduct interviews with loyal customers where they can talk about your products and services.
Hold a Q and A Session
After seeing a product from a new brand, customers often have a lot of questions about the product. But when they search online, they have no information that could answer their queries. So, they skip to another brand's product.
It is highly recommended to include a Q and A format in your content as a content marketing strategy. It is a great way to engage the customer and interact with them. Based on your niche, search for relevant questions on the Internet and answer them in a video.
Look at what questions are being asked by customers about your competitive brands. Take a cue from there and tailor those questions to match your brand. You can get an expert from the team to answer all the questions in a short video. This will resolve any doubts your new customers may have about a product and give them the confidence to make the purchase.
Conclusion 
Content marketing is an important step for a brand, whether it is to increase the faith of existing customers or entice prospective ones. Incorporate these eight content marketing strategies to make your brand stand out and become the next big name in the market.
Tags: Brand Awareness, Brand Storytelling, branding, Content Marketing, Content Marketing Strategies, customer experience, Customer Ratings, customer reviews, cx, Marketing, online reputation