Reading Time:
7
minutes
Working "with sales teams" is no longer a part of marketing. Marketing is sales in the current corporate environment. The ability to influence potential customers and persuade people to pick one brand over another is no longer merely a channel or a sin. It is the most crucial element for expanding a brand and increasing sales. It consists of developing, marketing, selling, and distributing goods and services.
Building brand awareness is the cornerstone of marketing for any company, but it also supports a wide range of other elements crucial to a company's success. Building a company's foundation is essential to obtaining repeat business and differentiating oneself in a crowded market, regardless of the industry. The components of a strong marketing strategy span a wide range of organizational functions and aid in driving sales, engaging clients, and eventually expanding the company. Understanding why marketing matters to any organization, regardless of size, is crucial before beginning a plan. We should also consider how these elements can be used to modify a plan to fit the overall strategy.

Look at some of the main reasons any business brand should have a strong marketing plan.
Teaches and informs
The primary goal of marketing, according to the fundamentals of the discipline, is to inform consumers about a company's goods, services, or brand identity. People should be able to grasp what we do and how the product or service functions from the marketing efforts.
People won't buy from us if they don't have this fundamental understanding; instead, they might turn to other businesses that have addressed this issue. However, marketing should be done creatively to leverage its educational function properly. To ensure that clients will want to return to hear more, we can have fun with ideas and take advantage of this chance to demonstrate the service engagingly and excitingly.
Establishes and maintains an identity
Initial marketing campaigns should be implemented to increase brand recognition, but it's crucial to maintain this identity throughout the development process. To keep the momentum continuing, the marketing plan should be an ongoing activity that is regularly maintained.
Customers should be given a memorable brand with which they can develop a lifelong relationship and return to repeatedly when the message is clear and concise. This approach should not just be used to launch products or services or to respond to potential problems; it should also be in harmony with primary company activities. A company should place marketing at the center of its goals if it wants to grow in the future.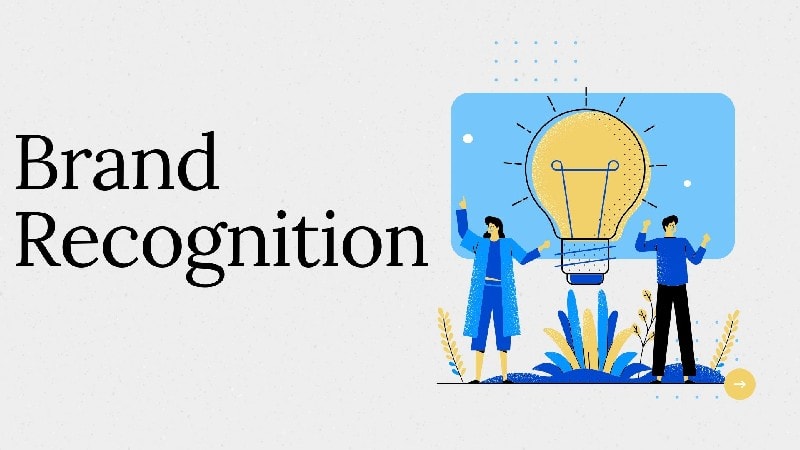 Ensures an equitable playing field
In the past, marketing was a costly aspect of running a company and was particularly challenging for startups entering a market. In the current business environment, getting the company in front of clients has never been simpler or more economical. 
With social media marketing taking the lead for many successful firms, marketing has become more accessible and has opened many avenues. Smaller firms attempting to break through can also benefit from this marketing strategy because customized advertising and insights can offer specific details on audience demographics. 
Customers can also interact with brands to provide feedback and work on improving them by getting to know them personally. Additionally, customers are more likely to purchase products from companies they believe have a personality and value experience over price points, which could give a small company an advantage over its bigger rivals.
Helps in interacting with the clients
A marketing strategy's main objective is to interact with and establish a rapport with the target audience. As consumers increasingly seek brands to give them a lifestyle experience rather than just a product, this interaction has never been more crucial. 
Even in a B2B setting, repeat business must keep clients talking and engaged with us after purchasing the product or service. It takes fine art to develop and sustain this because not every client's feedback will be favorable. Even if the initial experience was subpar, the engagement beyond this point must be educational and swiftly resolved to recover the initial faith in the brand. The art is to keep clients talking and effectively fix the issues.
Helps in promoting brand goods
One of the key objectives while creating a marketing plan is to sell a product or service and explore how to optimize it. Utilizing marketing channels can assist us in achieving the aim of making money, which is the ultimate objective of every organization. No matter how great a product is, without a strong marketing strategy, how will consumers perceive it and why would they want to purchase it? Effective planning and design can help in this situation.
A brand can close the gap between its target audience and its products by keeping this process original and fresh. Many believe that marketing eventually drives sales for long-term success, so it shouldn't be disregarded at any point in the development of a corporation.
Helps in expanding a business brand
As was already mentioned, a strong marketing strategy aids in a company's expansion and the creation and maintenance of brand awareness. Maintaining the current clientele should always come first, but reaching out to new ones will provide us with the opportunity to grow and diversify.
Companies must keep an eye on the market and ensure current training if they want to flourish in this sector. Maximizing these efforts will help a firm expand into new markets and reach new audiences. Marketing offers a company several growth options, including print advertising, social media marketing, and mobile applications.
Many marketing solutions are available to target particular demographics and create a strategy that incorporates both conventional and contemporary marketing techniques. The Internet and mobile applications are other crucial steps to take into account.
Marketing tips are crucial
In today's cutthroat business environment, marketing offers opportunities for both B2B and B2C companies to prosper. Keeping in mind the principles of what we want to do and why will help us create an efficient marketing plan.
Here are some marketing tips to aid business owners in achieving their objectives.
Carry out a market analysis: As we introduce a new brand, we must be aware of the present market offerings. Where does our direct competition originate from, if any? Do clients have concerns that no businesses in the market are addressing? Before investing in significant marketing initiatives, be aware of your target market and its requirements.
Create a buyer persona or client profile: As we define the target market, go a step further and specify who we believe to be our core clientele. Consider their age, gender, hobbies, and other characteristics. This buyer's profile will help us choose the most effective contact method.
Examine price ranges: Use case studies and pricing analysis to help the business determine a fair price for a new product. By gathering price data from the current market, we can create our own company strategy.
Offer valuable information: New business owners sometimes equate marketing with pay-per-click advertising campaigns or television advertisements, but content marketing can drive organic traffic to the website. Brands can grow their subscriber numbers by committing to blogging, vlogging, or podcasting. A portion of these subscribers may decide to purchase at the appropriate time.
Keep up with social media platforms: An Internet banner ad cannot reach clients as personally or intimately as social media posts may. We might discover that by producing content for social media accounts, we can develop trust with clients who don't respond to conventional Internet marketing strategies.
Using marketing resources: Among many other features, customer relationship management software can assist us in tracking sales figures, open email rates, and customer service requests. Today's small business owners can increase their marketing efforts thanks to CRM software.
Doesn't the fact that the competitor is actively marketing their goods demonstrate the significance of marketing? Aggressive marketing is one of the ways to outshine rivals in the market.
However, when promoting against a rival, we don't have to be sleazy or derogatory. Simply research the target market's expectations and then look for ways to provide superior goods or services.
We should be more aggressive and strategic if selling a brand-new product or service.
Conclusion
We must promote a good or service to bring it in front of a customer. Marketing is crucial to its success, no matter what the size of the business or brand is. Without a marketing strategy, a company will find it difficult to compete in the market and attract and keep customers.
Now that we know how important marketing is for a brand, we at Konnect Insights are here to help. More than a thousand companies rely on us. We assist in listening to the customers and developing a plan. The clients can rely on us to develop a distinctive social media strategy that works for the brand.
We offer an omnichannel customer experience management tool that offers an all-in-one solution for social listening, analytics, controlling one's online reputation, social publishing, and many other things. 
Tags: Brand Growth, Brand Marketing, Brand Promotion, Brand Recognition, branding, Branding Strategy, Digital Marketing, Digital Marketing Startegy, Marketing, Marketing Strategies