Reading Time:
6
minutes
What is the buyer's journey? Today's consumers want to be sure they are getting the best deal possible, so they will take the time to weigh all their options before committing. While this increases competition, it also gives additional chances to connect with potential clients (the ideal buyer persona) at every stage of their decision-making.  Knowing the buyer's journey can help get insight into the psychology of the prospects, how to address their wants, and how to turn them into customers.
The buyer's purchasing process can be defined as the buyer's journey. This indicates that consumers go through a procedure before deciding whether to buy something. The buyer's journey refers to phases. They are awareness, consideration, and decision.
In particular, people don't merely purchase goods randomly when they can add value to their lives. Before making a purchase, they consider it, do their homework, and make plans.
As a result, people become more adept at making wise purchases every day. This is why it's essential to comprehend why customers would choose our goods or services. In addition, we must be aware of the issue of good or service addresses. Knowing this will help you empathize with their problems and determine how to position the product or service to address those issues.
Over the past few years, a lot has changed in the world of buying and selling. According to a survey of consumers, 87% of consumers said knowing they got good bargain influences their choice of brand or retailer.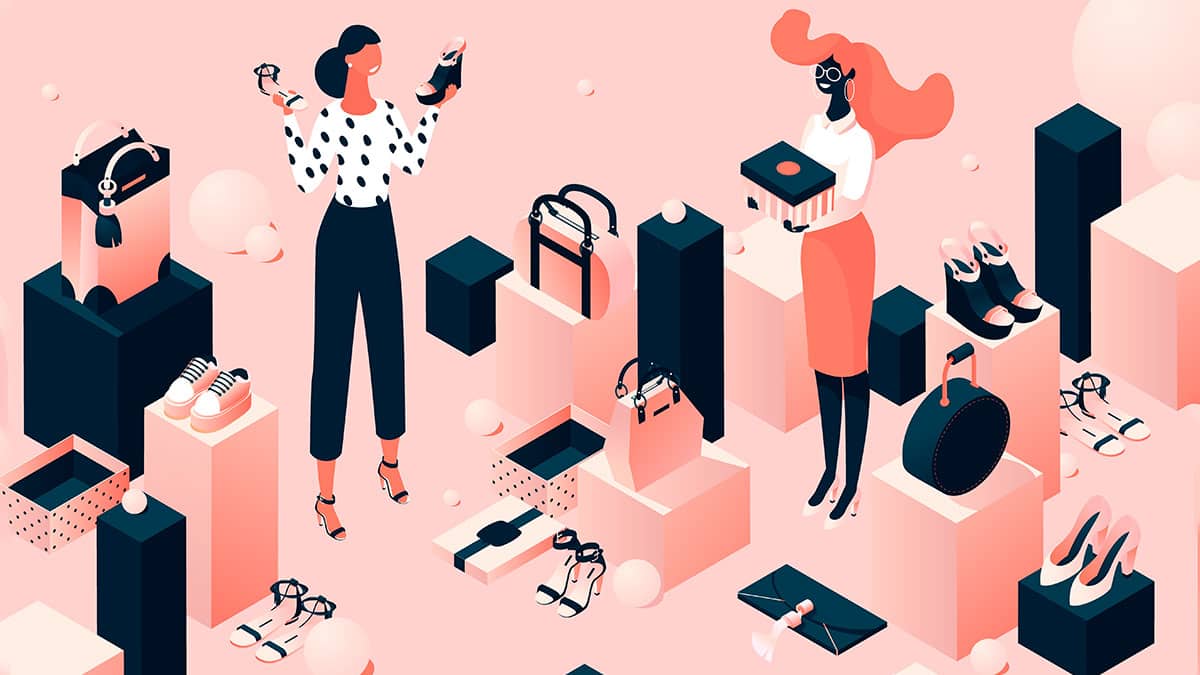 The Significance of a Buyer's Journey
We can use the buyer's journey to better understand the questions potential clients will have as they search for a solution to the issue we're trying to solve. Customers Those who are still learning about their problems or looking into prospective solutions may need very different information than those who are prepared to buy. We can better cater the content to the personas' needs if we understand what they seek at each buying stage. They won't need to seek us out actively; we'll come across them while they look for information.
Many businesses concentrate their marketing initiatives at the bottom of the sales funnel and attempt to connect with clients when they are prepared to purchase. Higher up in the funnel, numerous opportunities exist to gain a customer's confidence and business. 
When a prospect is ready to make a purchase choice, we can later position ourselves as the answer to their problem if we can gain their trust early on. By posing the appropriate questions at each stage of the buyer's journey, we may improve the quality of our leads and maximize the effectiveness of our marketing initiatives.
The buying journey divides the consumers' paths into three straightforward phases or mindsets, which makes it much simpler to tailor relevant content marketing strategies to every buyer profile. For instance, educational material that delves deeply into the potential issues they may run into or checklists to aid in troubleshooting will be helpful to someone in the awareness stage.
A potential customer needs information on how to solve their issue and differentiators, infographics, webinars, or endorsements that demonstrate how the business is superior to its rivals. A decision-maker might gain confidence that the company is the best option by reading case studies and product reviews or taking advantage of free trials.
The Three Stages of a Buyer's Journey
Here are the three primary stages of a buyer's journey:
Stage 1 – The Awareness Stage
The first step of the buyer's journey is when a potential client becomes aware that they have an issue that needs to be solved. They may become aware of this on their own or run across some content that alerts them to a specific topic. The buyer will conduct research (often on online search engines) to assess their demand or problem during the awareness stage more fully.
For instance, Rishi discovers he can't quite reach the arched ceiling to paint his bedroom since he isn't tall enough to do it. He visits his preferred search engine online and types in "how to paint very tall ceilings" to see what results come up. He reads several lists describing the difficulty of painting high walls and ceilings.
Stage 2 – The Consideration Stage
Buyers have determined the precise language they can use to describe their issue while considering stage-specific search phrases or descriptors that produce results. In a survey of shoppers, 88% of respondents stated that choosing a brand or retailer is influenced by the diversity and selection of products offered.
They then use this new information to conduct additional research, concentrating on the numerous answers to solve their issues or meet their requirements. They will then start compiling a list of every potential business or item that provides a viable solution.
For instance, Rishi finds the search term "vaulted ceiling" while researching and reads various articles about possible ways to paint vaulted ceilings. Step ladders, long paint rollers, and paint sprayers are now on his list of potential solutions. Rishi does not have ladders because he fears heights, and a paint sprayer is too expensive. He concludes that a long paint roller will be the best option and starts compiling a list of every paint roller offered for sale, using online customer reviews as a reference.
Stage 3 – The Decision Stage
In the decision stage of the buying process, a customer reduces their list of potential vendors to a select few and ultimately settles on one with whom they will make their ultimate purchase decision.
For instance, Rishi has reduced the number of paint rollers on his shopping list to just three. He reads through the product reviews on each website to see which is the best and notices an adjustable tip for one of the paint rollers that enables him to modify the angle while painting. He makes the purchase based on that distinction and positive customer feedback.
Buyers don't want to be closed, demoed, or prospected when they aren't ready, keeping all of this in mind. These actions are ineffective in their eyes when offered at the incorrect moment.
However, a sales representative can excel when customers need knowledge about a product that isn't readily available online.
How to Build a Buyer's Journey
The buyer's journey has the advantage that we don't always have to start from scratch. We'll probably need to rethink our current approach and restructure what we already have. 
In essence, we need to identify the target market. Then, before they make a purchase, we must comprehend what they want to know.
After having those components in place, we may map out the best medium for the information at each stage of the buyer's journey.
Create Buyer Personas
Knowing the audience caters to only a fraction of the most efficient marketing solutions. These are the fictionalized versions of our ideal or most frequent customers, called buyer personas. These profiles first give each persona a general name, such as "Manager Ritu," and then describe their features, demographics, preferences, and other characteristics.
We can get the vital knowledge we need to create a message that resonates when it matters most if we know the specifics of what our audience enjoys, how they function, and who they are.

Understanding each buyer's journey
Knowing the customers well now can allow us to better comprehend their buying process, from when they become aware of a problem to when they purchase.
Depending on the industry, the buyer's journey will appear very differently. This stands true for the pricing point and whether we're doing B2C or B2B. Each buyer persona's journey will be unique even without these variables, as will the product or service they are most interested in.
Using the buyer personas, we need to be in each type of customer position.
Consider their circumstances and the issues or queries that will concern them at each stage of the buying process. After that, consider how people might seek answers to those queries.
Tweaking according to the necessity
To ensure the buyer's journey content is optimized and operating as well as it possibly can, test, measure, edit, and revise it frequently.
Each stage can be targeted in various ways, and we can offer the customers a wealth of helpful information. Try something new if one piece of content or one strategy isn't working.
The worst-case scenario is that we're creating a more diverse, all-encompassing buyer's journey, which can only benefit the customers.
Conclusion
A buyer's journey methodology can act as the strategic backbone. It operationalizes our doing in one coherent direction—toward a purchase—regardless of where we're starting.
Many components exist for most firms, but the buyer's journey may be dysfunctional or fragmented.
The growth journey might be significantly impacted by making a small effort to connect these buyers' journey components.
Need assistance aligning the content, marketing, and sales teams with the buyer's journey? Let Konnect Insights assist! We are prepared to help our customers outline their customer and buyer journeys.
Tags: Buyer Journey, Buyer Persona, Consumer Analytics, Consumer Behaviour, Consumer Decision, Consumer Decision Making, Consumer Insights, Marketing