Reading Time:
5
minutes
Each one of us has come across interesting advertisements and marketing campaigns across media platforms, both online and offline. These marketing strategies aim at creating a distinguished experience for customers, beyond the traditional forms of making a "hard sell."
For example, instead of directly persuading a customer to purchase a cosmetic product, a beauty brand instead encourages customers to use Instagram filters to check which lipstick shade looks best on them or invites customers to visit the brand at a store or an exhibition for a free makeover where they can test out the product. This indirectly influences the customer's understanding of the product and perhaps motivates them to make a purchase. Such an experience tends to have a stronger impact on a customer as opposed to a brand that only directs them to make a purchase.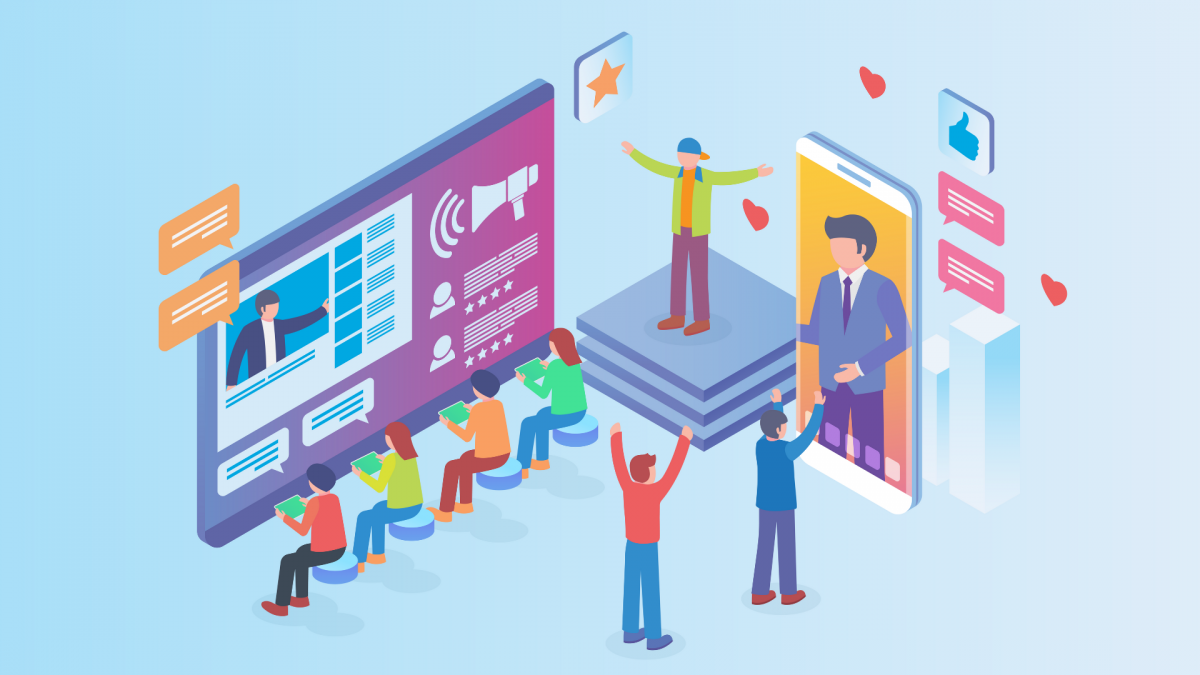 What is Experiential Marketing?
Experiential marketing refers to a form of marketing that promises to deliver an innovative and memorable experience for the customer. This kind of marketing strategy aims at reaching out to a customer's emotions and creating a connection between the brand and the customer. Experiences help customers immerse themselves in the product or service, and create an impact. Brands aim to create memorable experiences, instead of simply posting content on social media, which a user's attention span may not fully grab.
Read Also – What is Social Listening?
Brands come up with many innovative forms of marketing and try to curate different experiences. These include hosting sponsored events, putting up pop-up experiences, using tools to undertake experiential marketing, incentivizing customers, etc. At the end of the day, the goal is to increase consumer confidence and cultivate consumer loyalty. In today's digital world, experiential marketing takes many forms in both digital and physical spaces. Every brand is eager to carve a niche by using cutting-edge techniques and unique strategies.
For example, luxury brands try to create experiences for their clientele that money simply cannot buy. Instead of just offering goodies or freebies or engaging in paid collaborations, they offer their clients experiences that the client won't be able to stop talking about. For example, fashion brands send sponsors and influencers to the top fashion shows around the world. In turn, influencers create content based on these experiences and serve as brand billboards for the rest of the world.
In another example, some brands in New York used projectors to project their advertisements on famous buildings instead of posting them on billboards. This created an exciting frenzy among people, proving a testament to the fact that experiential marketing is all about creating an impact in the mind of the consumer.
According to EventTrack, more than 65% of consumers think they can understand a product better through experiential marketing. While conventional media uses conventional strategies to get a customer to purchase a product or a service, experiential marketing focuses on creating delightful and unparalleled customer experiences where customers get to interact with the brand and actively be part of a unique experience.
4 Benefits of Experiential Marketing 
Wondering why you should be inspired to use experiential marketing to fuel your next advertisement or social media campaign?
Experiential marketing allows brands to stand out in the market by being innovative and creative. Amidst ordinary digital marketing, it's what helps set a brand apart. A brand can be positioned in an edgy and smart way through experiential marketing. For example, at most trade shows and conventions, brands and businesses try to bring abstract ideas to life to attract the audience to their booths. From walking robots to offering free services, there is a wide range of activities that encompass experiential marketing.
Influencers and the media are drawn in: 
Experiential marketing is a great way to attract the media, influencers, and the general public. For example, have you heard of the story of Little Amal, the 12-foot Syrian refugee puppet who is walking around the world to raise awareness about the Syrian refugee crisis? These interesting marketing efforts allow people to fully immerse themselves in challenges and allow a deeper bond to form with the subject matter. Brands make use of bold campaigns that have the ability to make an impact on the public, so people remember them better and influencers and the media have something to talk about. Influencers and the media are the fastest way for information to travel, making it all the more important for brands to host experiences that can have an impact on this audience.
After all, boring campaigns never make it to the news. For example, Red Bull is known to host the Red Bull Race in many cities around the world annually. This gives the media, influencers, and audience a chance to come together, participate, and share their love for energy drinks and the automotive sector, and take pictures and videos to create content. For the brand, it's a great way to make a mark on the audience. Several years ago, Sprite undertook an extremely fun experiential marketing campaign where they placed Sprite dispensers on locations like beaches. People could stand under the dispenser and take a quick outdoor shower. This goes to the hashtag #spriteshower trending on social media.
Customers Get to Experience the Product Itself

: 
Researching a brand's product or service can give a customer only so much information. Customers like to experience the product they want to purchase before they purchase it. Getting customers to experience the product allows brands to gauge feedback; they understand what the customers like and dislike. An experience allows the brand to appeal to more senses as opposed to just the visual sense. Customers get a chance to hold the product, feel its quality, use it, and truly understand the value it holds.
Who doesn't like to create memories? Brands want people to remember them so that they will buy from them again in the future. Experiential marketing helps consumers create memories, be it while using the brand or through a campaign. A memorable campaign, backed by experience, is more likely to be talked about by a customer or shared through social media than a non-memorable experience. For example, 20th Century Fox transformed a few 7-11 stores in the US into "Kik-E-Mart" theaters to create an experiential marketing strategy to promote The Simpsons movie.
What Happens Next?
The evolution from traditional marketing to experiential marketing has been interesting. Even experiential marketing has taken a turn for innovation with the rise of social media platforms. Earlier, experiential marketing focused only on creating a pleasing and attractive experience for customers, which customers could take pictures of and post on social media. As social media has slowly become all about videos and reels, now experiential marketing aims to engage not just the visual sense but all the other senses to fully immerse customers in the brand. Traditional marketing is focused on hosting large-scale events; experiential marketing is all about intimate and exclusive events. This allows brands to form deeper and more meaningful connections with customers.
The world is heavily focused on curating unique and specially crafted experiences now. Marketing on a specific niche or target audience allows brands to create more impactful connections, rather than blindly reaching out to a large audience. With more advancements in tools and technology, especially in terms of AI, we are excited to see the new heights that brands can reach in the future with experiential marketing.