Reading Time:
6
minutes
Anyone who's ever handled content marketing understands the importance of content engagement — when your content has a higher engagement, it signifies that many people approve of it. That signals to the algorithm that your content has value and requires a better ranking, showing it to even more people and increasing the reach.
However, likes aren't the only things that matter online. Other essential metrics, such as Reach and Impressions, determine whether your content worked or not. Two sides of the same coin, Reach stands for the number of people who have seen your ad or content, while Impressions denote the number of times your content or ad has been displayed on a screen. Both of them are essential metrics online, and you must understand their relevance if you would like to master the digital game.
What is Reach, and why is it important?
"Reach is the total number of people that see your content."
Reach is a performance metric found on most accounts that allows you to track how many people have seen your content. Measured in audience count, reach is generated for each unique individual that saw your content.
Reach is an important metric in digital marketing analytics and a good way to measure the actual performance of your content, determine which one is attracting more people, and then assess whether you need to change your strategy.
Reach can also be used with impact metrics to measure your marketing campaigns. When tallied against other metrics, it gives you an insight into the potential audience your content can drive, how engagement (and hence shareable) your content is, and how traffic would grow (both in absolute numbers and potential).
What are Impressions, and why are they important?
"Impressions are the number of times your content is displayed, no matter if it was clicked or not.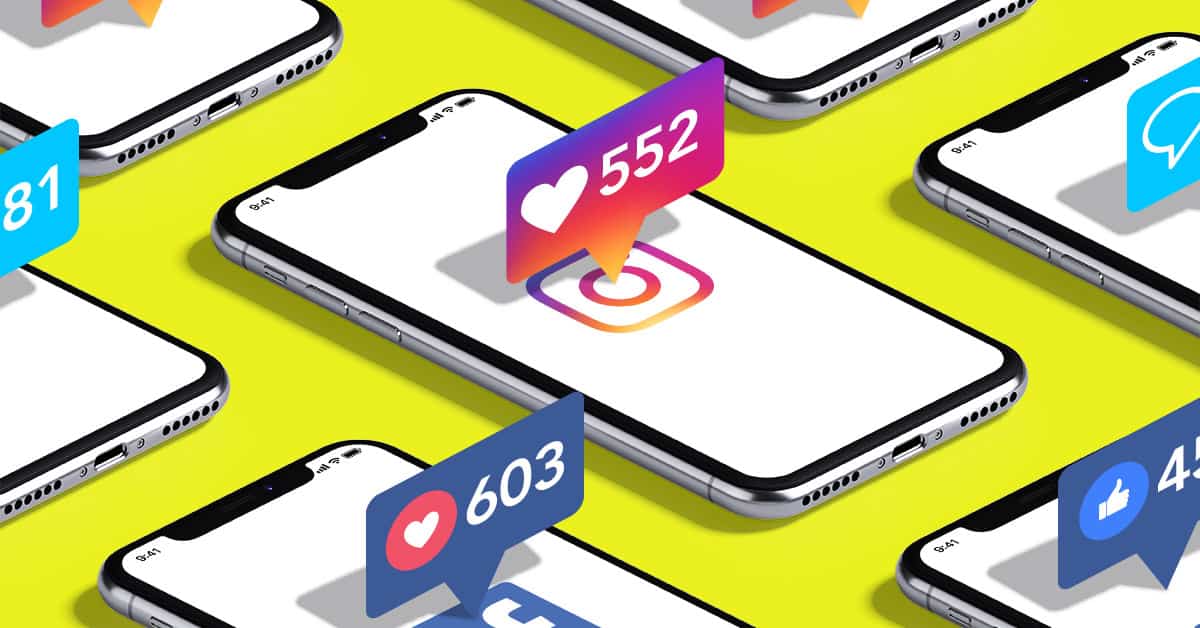 Impressions are a simplistic measurement of advertisements displayed on a screen. The term refers to the number of times your post, ad, or sponsored content was displayed on various devices. Though Impressions don't necessarily correlate with the number of people seeing a given post, it is an important metric in digital marketing analysis.
By comparing the number of Impressions to the number of actions (visiting a website, sharing a post, etc.), you can determine the average number of times a person has to see the content to act upon it. It is something to keep an eye on because if people need several nudges to take any action, it increases your cost per acquisition, and you may need to change your content style and/or advertising tactics.
How do Reach and Impressions work across platforms?
The main platforms dominating digital marketing today are Twitter, Facebook, YouTube, and Google. Each platform tallies Reach and Impressions differently.
✅  Twitter
While Twitter does not keep track of reach, they measure Impressions as the number of times the content was seen. It could be on the newsfeed, found amid search results, or as a passive action when someone sees another person commenting on the Tweet.
So here Impression = Tweet, that appears on someone's mobile or monitor screen. It's necessary to determine that the way you use the channel will have a powerful effect on the average number of impressions per tweet.
✅  Facebook & Instagram (META)
The Facebook Business Ads Help Centre defines REACH as "The number of people who saw your adverts at least once." It further notes that reach is an estimated metric.
Reach is different to impressions, which may include multiple views of your ads by the same people." Reach is calculated using sampled data and is affected by the bid, budget, and target audience. It measures the number of people exposed to the message who may or may not have clicked on the ad.
The Facebook Business Ads Help Centre defines IMPRESSIONS as "impressions show how often your content was displayed and seen by your target audience." Impressions are "the number of times an instance of an ad is on screen for the first time" and are measured similarly for both video and image content. 
✅  YouTube
YouTube has a multi-faceted way of looking at Reach and Impressions. They use four characteristic metrics that give an insight into how the content is faring – Unique Views, Impressions, Traffic Sources for Impressions, Impression Click-Through-Rate.
As you may imagine, Unique Views refers to the reach, while Impressions shows the number of times your video thumbnail was displayed on the screen.
What makes it interesting is you can then follow up the inquiry and look into the Traffic Sources and Click-Through-Rate. These two metrics will let you know where the thumbnail was shown and how often users clicked on the video after seeing the thumbnail.
✅  Google
Google can be differentiated into Google Analytics (which holds Users and Page Views for Reach and Impressions) and Google Ads (which primarily focuses on reach and takes a narrow look, looking at Unique Reach and Cookie-Based Reach).
The approach for Google Ads is more extensive, with Unique Reach being further broken down to look into Unique Users and Average Impression Frequency. Cookie-Based reach offers a definitive account of the number of cookies viewed or engaged with an ad.
What is the difference between Reach and Impressions?
Reach, and Impressions are two digital metrics that work in tandem to help you determine the effectiveness of your campaigns. They may seem similar at the front, but they both have characteristic differences. 
Simply put, reach is the number of unique users who have seen your ad, and Impressions refer to the number of times your campaign has been served on any screen.
For example, if your reach is 1000 and your Impressions are 3000. That simply means that 1000 unique users saw your content while it was displayed on a screen 3000 times. If you tally them against each other, it shows that, on average, each views the content three times. At the same time, if 20 people saw your post twice and 10 saw it once, your reach would be 30, whereas your Impressions would be 50.
How to improve Reach and Impressions?
Improving Reach and Impressions is a consistent effort spread across a long-term period. There may be viral hacks and rogue tips available freely on the Internet, but building a constantly well-performing page takes time. 
That's why it's best to start soon. An excellent way to increase both Reach and Impressions is by placing sponsored ads and collaborating with influencers as it increases the audience base your page is being subjected to. Once you have a few good campaigns in place, you'll notice that the audience is engaging with them a lot more.
Why? Quality content, wider audience. Those two put together are a dynamic duo and a force to be reckoned with. But there's one thing that can make it even better — a good landing page or social media profile.
Having a good landing page on — one that is aesthetic provides value and is actively updated — enables you to drive traffic from your paid campaigns and influencer collaborations onto your page, increasing your follower count and ultimately your Lifetime Value for Reach and Impressions.
The Bigger Picture
Reach and Impressions, two seemingly basic metrics in digital marketing, actually offer a world of information and insights to learn from. They're an excellent way to get a sense of how things are going with your marketing efforts, understand the fallacies, and see how to plug the gaps. 
An important thing to remember is that both of these metrics are best tallied against a long-term chart. When that is done, they give you a cohesive understanding of the upward or downward trends in your digital audience, followers, and engagements. It is imperative when you're trying to grow your audience. If you see your reach on a downward spiral or your Impressions becoming higher than the action they illicit, then you know it is time to look into things.
Tags: Algorithm, Data metrics, Impressions, Reach, Social media algorithm