Reading Time:
6
minutes
The Food and Beverage (F&B) industry has been flourishing in recent times. People are trying out new recipes from all over the world at their nearest outlets. They can also order and get their food delivered to their doorsteps. The food and beverage industry includes all sorts of food-related businesses. These include restaurants, cafes, bars, catering businesses, fast-food shops, delivery food services, food manufacturing facilities, and so on.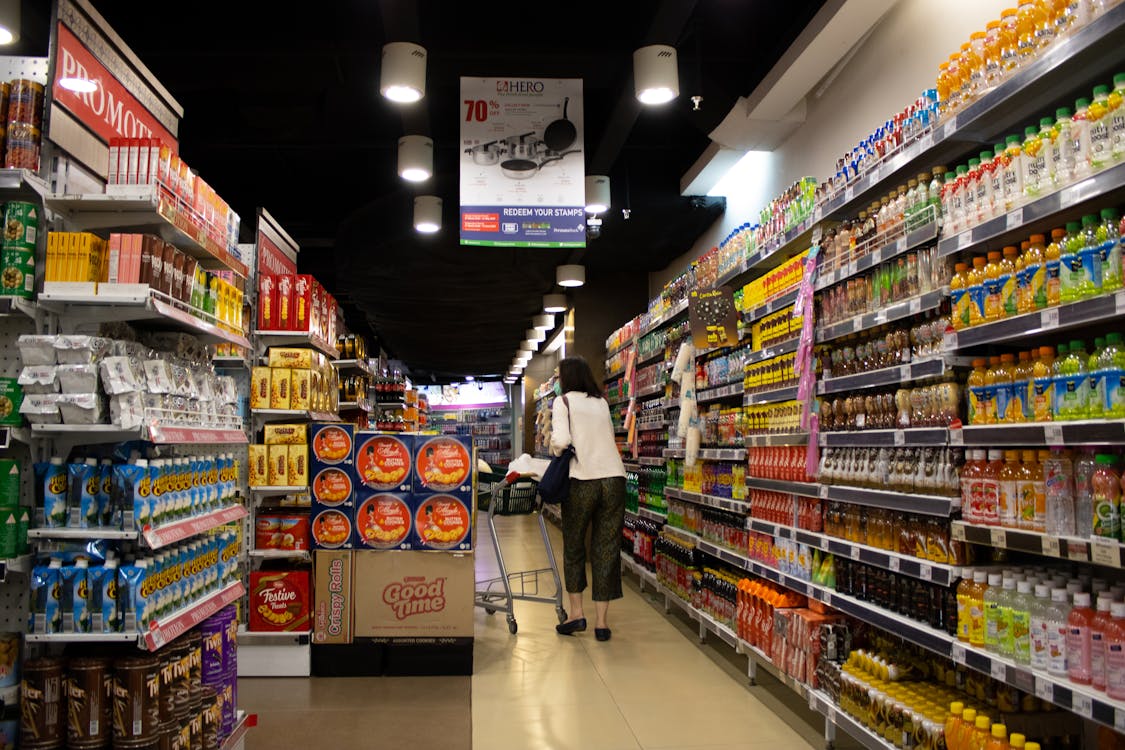 We know, social listening is carried out when social media analytics is used to gauge the popularity of a product or brand. So, to make this industry more profitable, marketers are finding new ways of promoting outlets, factories, and brands involved with this industry. And social media is the best platform to carry out this task successfully. Through social listening, brands get access to many opportunities by analyzing the needs and desires of the customers. They can make the audience aware of their brands and can reach a wider audience.
To showcase your true potential through social media, you need to make a strategy. These strategies are made after a lot of reviewing of reports and research. These strategies include:
🍕Success Recipe
People crave good quality food. When they are under stress, they eat food to release stress. When something good happens, they throw parties serving people varieties of food that are healthy, hygienic, and of very good quality. Thus, it is very easy to attract people to this industry, especially food lovers. 
But there is huge competition in this industry. Every brand works hard to make quality food and advertise them in the best way possible to earn more profits. The more popular a brand is, there are high chances of selling more food because people trust the popular brands. 
These days, people not only try to cook new cuisines, but they also click pictures and post them on social media. In this way, they indirectly promote the cafe or the restaurants. This brings back a huge profit for the brands. After seeing these pictures, watching the videos, people connected with the desire to visit the outlets too to get the same experience.
People not only try the food, but they also experiment with it. Thus, people explore these recipes and dishes virtually and then visit the outlets to spend on food. Through these images, brands can estimate the varied consumption patterns of the consumers.
🍔Taking care of your taste buds
Every person on the planet craves food. The difference is that some people prefer healthy food and other varieties of food. So tempting an audience in social media is effortless if you present a good quality picture. These days, videos work best. In the food and beverage industry, when you place a steaming sizzler in front of a video camera and record the entire experience in slow motion, the audience cannot unsee it. So, the videos bring out the emotions that the pictures cannot. 
To illustrate it further, the video creator or a food photographer must illustrate the taste of the food in every way possible. Every bite should attract plenty of new customers to the business. More views and likes a post gets, the more popular it will be. 
From these views, likes, and comments, in the form of social media statistics, the brands can understand the audience's preferences. Moreover, people will trust their favorite content creators when they taste the foods and give reviews. People engage in exploring new food virtually in this way. 
🍟Representations and designs
A good-quality camera, good lighting, and excellent editing skills make the entire marketing process easier. Social media has a lot of quality content. Users have a lot of options when it comes to consuming content. Thus, if a brand gives less effort in designing its social media accounts professionally and posting quality pictures of its cuisines, no one will appreciate it. Artwork and 3D graphics also enhance the content quality and make it looks more attractive.
Every brand needs to produce unique and creative content. Every product must be showcased in such a fashion that after seeing them, people will be convinced to have it. Efforts given by the brands will matter less unless the consumers are attracted to these cuisines and spend their money.
You can also promote your brand by simply following the latest trends and sharing the posts you are tagged in. Brands need to keep posting their content consistently with the latest trends or set new trends for others to follow. This will portray the popularity and good reviews you received from happy customers. 
The brands can also sponsor their food products, give attractive discounts or participate in giveaways. This will encourage the consumers to spend their money and grab their favorite cuisine from the outlets. Whatever way you present your product, you need to remain consistent to capture the consumers' attention and earn profits in this industry.
🍝The use of local influencers in the F&B Industry
Some brands have not yet expanded. They have a limited number of branches in a particular city or state of a country. But they are quite popular in the area. It is because they have tried to promote their business locally without compromising on the quality and focusing on the needs of the consumers in that particular area. In this way, they can capture their target market by connecting with them. 
Most of these marketers have made connections with famous influencers who reside locally and have promoted their products through their social media handles. You may often come across some reels on Instagram that have portrayed these brands. These brands showcase their outlets by presenting their ambiance, serving delicious foods, and sometimes a few words from the owners.
Similarly, they ask food bloggers to visit their outlets and review their foods. Either way, they earn a huge profit by serving the local food that most people in that area prefer most of the time. Apart from these, the brands also create their own Instagram handles, Facebook pages, and YouTube channels to produce transparent, relatable, and unique content.
Social media has an additional perk of attaching call-to-action features in case the consumer wants to order a particular food immediately or book a seat at their outlets.
🍩Why not Behind-the-Scene content?
The attention span of the audience is degrading day by day. Consumers are getting more attracted to your brand when they feel a real connection through short videos. They also seek transparency and relatable humorous content. They usually purchase products when they trust the brand. And this trust does not come all at once. They consider many criteria before buying a product. Thus, BTS clips are of short duration. So, all the consumers can watch it without any distraction.
The brand's ethics and environmental footprint also play a significant role in advertising a product. About the F&B industry, the brands become curious about the ingredients and hygiene while preparing the food. If the consumer gets access to the behind-the-scenes footage or sneak peek of the scene while preparing the food and the place where the food is prepared, they are satisfied. 
Behind-the-scene clips also make the entire process transparent, relatable, and trustworthy. This makes the brands look authentic, and they convey their values through this footage while capturing candid content. The perk of presenting the BTS clips is to illustrate the production process rather than showcasing only the finished product. The production process also has lots of steps involved that will determine the quality of manufacturing and sourcing the products. 
Conclusion
Successfully marketing the F&B industry through social listening is not everyone's cup of tea. You need to work hard on creating authentic content that will revolve around your brand. This will attract a lot of audiences. The more relatable the content is, the more people will be eager to watch and take action. 
There are many brands on social media of every type of industry. Irrespective of the industry, the brands must portray creative skills that convey their authenticity and personality. All these combined make a brilliant recipe for success. 
Finding the right group of people, including food bloggers, food enthusiasts, or simply foodies, can uplift your brand. The only step that the brands need to take is to connect with them and offer them stunning video illustrations. These videos are based on tempting recipes, serving food uniquely, and ambiance. Out of all of these criteria, the ambiance is the recent way of attracting customers. People not only visit a restaurant to have food but also click pictures with a good background. A good ambiance provides a good background to selfie lovers.
The brands also need to explore many relatable content and trends to discover the best strategy. The above points illustrate in detail the main criteria to promote this type of industry through social media.
Tags: F&B Industry, Food and Beverage (F&B) industry, Food and travel, Food blogger, Food industry