Reading Time:
7
minutes
Technology has been increasingly used to create engaging, attractive, and immersive marketing campaigns. This blog looks at the latest ways marketers integrate technology into marketing.
As technology advances, marketers are finding more and more ways to incorporate it into their marketing plans. This has led to the rise of marketing technology, or MarTech, as a concept.
Marketing technology is helping marketers be more efficient and effective in their roles. It can automate tasks, track engagement, and provide insights that allow marketers to make better decisions. Marketing technology can also help to create a more personalized experience for customers and prospects. This eventually helps derive maximum ROI on marketing campaigns, boosts sales, and leads to business growth.
Some of the latest ways marketers integrate technology include augmented reality, chatbots, and virtual reality. While some marketers are hesitant to embrace new technologies, those who do often find that they reap significant benefits.
Here is a look at some technologies that are reshaping the future of marketing.
Augmented Reality
Augmented reality, or AR, is one of the hottest new marketing technologies. AR essentially allows users to overlay digital information onto the physical world. This can be done in real-time and can be used to enhance our understanding of the world around us.
AR has already been widely adopted for marketing purposes in several industries, including gaming, retail, and education. It allows marketers to create interactive experiences that blend the real world with digital content.
For example, Ikea recently launched an AR app that lets users see how furniture would look in their homes before they buy it. This has made it much easier for the customers to make a purchase decision as they have a better idea of how the furniture will look in their homes. As for Ikea, it has led to an increase in sales.
Similarly, Coca-Cola also used AR in a recent campaign that let people virtually celebrate Christmas with Santa by scanning a Coca-Cola logo with their phone.
These types of experiences are not only fun and engaging, but they also create a sense of loyalty and brand connection with consumers.
Chatbots
Chatbots are another way that marketers are using technology to connect with consumers. Chatbots are computer programs that simulate human conversation. They can answer questions, provide customer service, or even recommend products.
Many companies are already using chatbots on their websites and social media platforms. Sephora, for example, has a chatbot on its website that helps shoppers find products based on their needs. Similarly, Burger King has a chatbot on Facebook Messenger that takes orders and recommends menu items.
The use of chatbots for marketing will only increase in the future. As chatbots become more sophisticated, they will only become more useful for marketers and customers. A win-win situation for both!
Voice Technology
Voice technology, such as Amazon's Alexa and Google's Home, is becoming more popular with consumers. And as more people use voice-activated devices, marketers are finding new ways to reach them.
For example, Domino's recently launched a skill for Alexa that lets users order pizza by voice. And McDonald's is testing a voice-activated drive-thru in the U.S. that lets customers place orders through a digital assistant.
Voice technology has developed immensely in recent years. However, the technology can be enhanced even further, providing immense potential for marketers.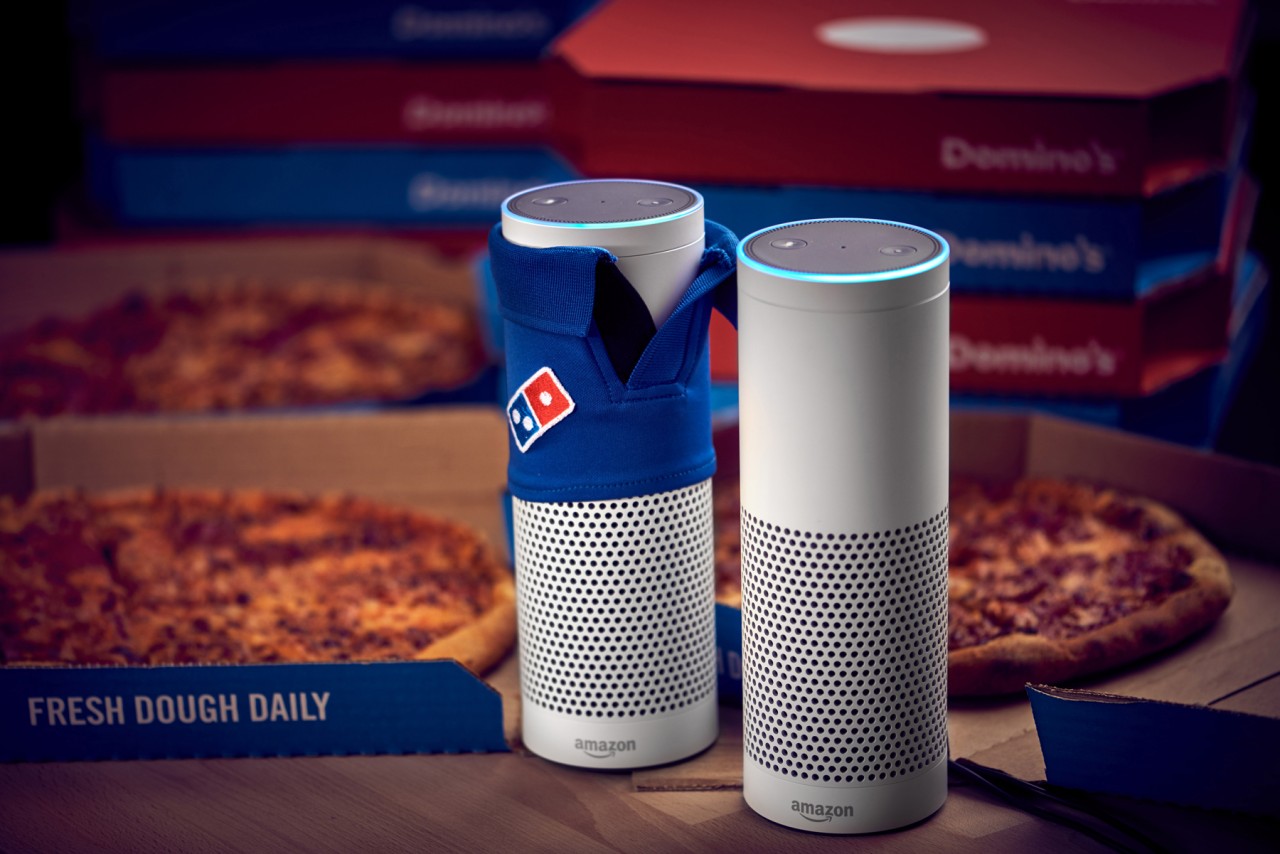 Push Notifications
Push notifications are a way for marketers to send messages directly to consumers' phones. They can promote sales, share coupons or deals, or remind people about a product or service.
Many people find push notifications annoying, but if they are done right, they can be an effective marketing tool. For example, many retail apps use push notifications to remind people about items in their cart or special promotions. This can help increase the chance of the customer interacting with the business and even making a purchase.
Similarly, many news apps use push notifications to push or send stories relevant to the user's interests. This again helps increase the customer engagement rate and the chances of a sale.
Moreover, push notifications can also be used for organic word-of-mouth marketing. For instance, Zomato's smart push notifications are regularly discussed by people on social media platforms which leads to word-of-mouth marketing.
Thus, if used wisely, push notifications can be a powerful marketing tool for businesses.
Social Media
Social media is one of the essential tools in a marketer's toolbox. And as social media platforms evolve, marketers are finding new ways to use them to get their business noticed by old and new customers.
For example, Snapchat recently launched Snap Map, which lets users see where their friends are and what they are doing. Marketers can use this information to target ads based on location.
Similarly, Instagram has rolled out a new feature that lets users shop directly from the app. Users could see information like the product's name and price on an Instagram post and purchase now from the app if they liked it.
As social media platforms continue to evolve, marketers must be creative in their use.
AI and Machine Learning
Artificial intelligence, or AI, is another hot new marketing technology. AI can be used for various tasks, such as personalizing content, targeting ads, and even creating chatbots. Many companies are already using AI to improve their marketing efforts.
For example, Netflix uses AI to recommend shows and movies to users based on their watching habits. And Amazon uses AI to provide product recommendations and show related products to users. Similarly, AI can automate repetitive marketing tasks, which can help save time, money, and resources spent on marketing.
AI will become more useful for marketers as it becomes more sophisticated. The potential of AI and machine learning in marketing is truly unlimited!
Data Analytics
Data analytics is another important technology that has transformed marketing. Data analytics can track customer behavior, understand customer needs, and measure marketing effectiveness.
A large number of businesses across the globe are already using data analytics to improve their marketing efforts. For example, Walmart uses data analytics to track what customers are buying and how much they are spending.
Apple uses data analytics to track how well its marketing campaigns are performing. Similarly, large and small businesses use data analytics to understand their customers better and enhance their marketing efforts.
Data analytics will only become more critical for marketers as they strive to understand their customers better.
Digital Marketing
Digital marketing is using digital technologies to promote a product or service. It includes various activities, such as SEO, social media marketing, and email marketing.
Digital marketing has already become a vital part of any marketing strategy for almost every business. And as the world becomes more digital with the increasing adoption of technology and digitalization, it will only become more critical for marketers.
Internet of Things
The Internet of Things, or IoT, is a network of physical devices connected to the internet. These devices can include everything from cars to appliances. And as more and more devices are connected to the internet, marketers are finding new ways to reach consumers.
For example, one of the leading marketing and selling points of Tesla cars is their innovative capabilities, thanks to IoT. This includes automated driving, over-the-air (OTA) software update, pairing with smartphones, and the Tesla summon feature, to name a few.
Virtual Reality
Virtual reality, or VR, is another cutting-edge technology starting to be used more in marketing. VR allows users to immerse themselves in a completely simulated environment. This can give people a "try before you buy" experience with a product or service.
For example, Volvo recently launched a virtual reality test drive that let potential customers experience what it would be like to drive one of their cars. Marriott Hotels has used VR to give potential guests a taste of what they can expect from a stay at one of their properties.
As technology moves forward, we can expect to see more immersive marketing experiences developed by companies using VR technology. Moreover, we can also see marketers utilizing a combination of VR and AR technologies, termed hybrid or mixed reality, becoming the preferred choice for marketers to create immersive "virtual" experiences for customers.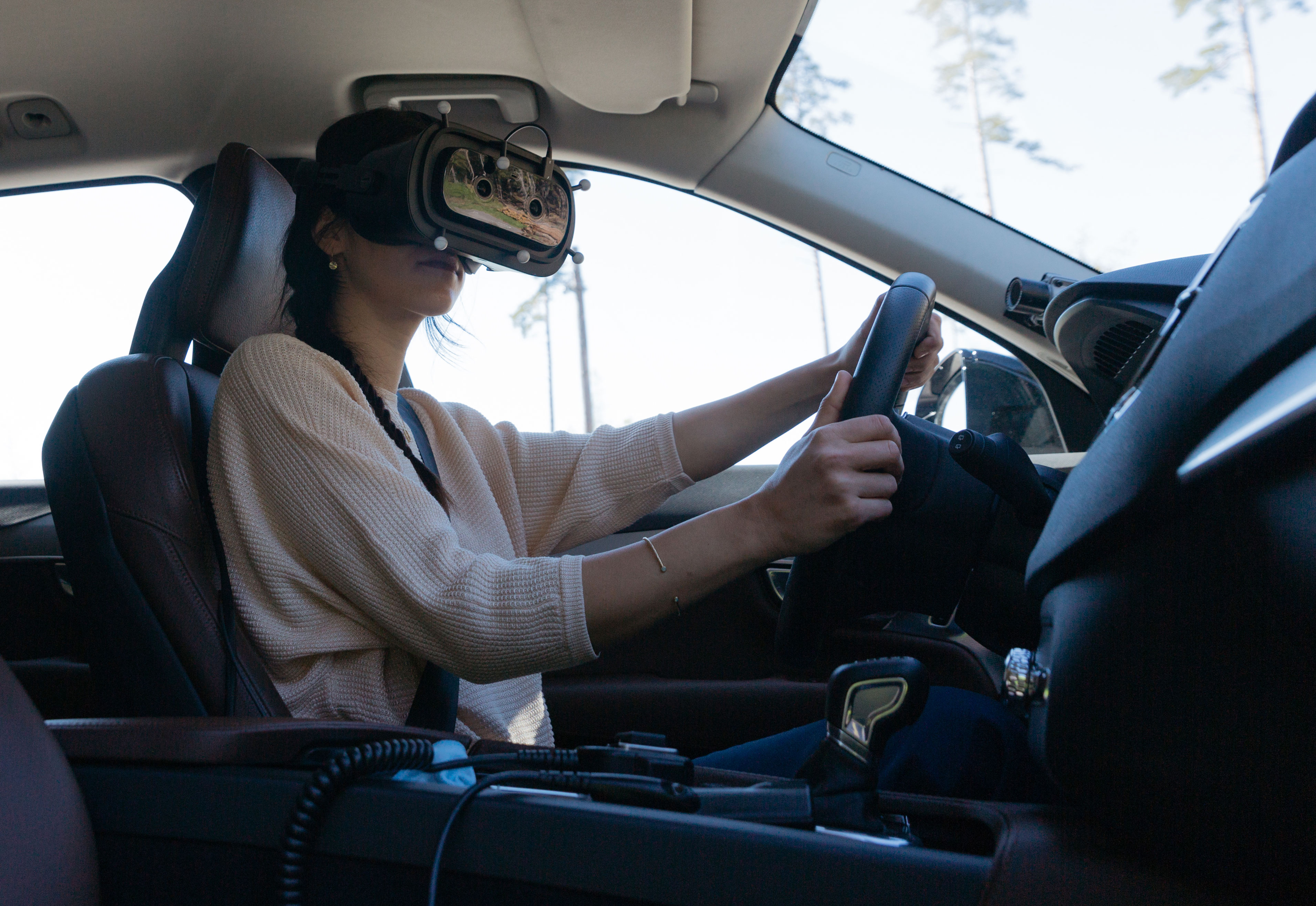 Conclusion
As you can see, there are many ways marketers use technology to connect with consumers. These are just a few of the latest trends in using technology for marketing purposes.
So if you're looking to stay ahead of the curve, keep an eye on the latest technology trends. And who knows, you may find that integrating some of these new technologies into your marketing plan can give you a competitive edge.
Tags: AI, AR, Artificial Intelligence, Augmented Reality, Chatbots, Data Analytics, Digital Marketing, Digital Marketing Startegy, Internet of Things, IOT, machine learning, Marketing, Marketing strategy, Marketing Technology, marketing trends, ML, Push Notification, Social Media, Virtual Reality, Voice Technology, VR