Reading Time:
7
minutes
Social media has been around for nearly 25 years now. "Six Degrees," which was launched in 1997, is considered the first social media ever. In the last decade, companies have recognized that social media is vital for their business. Almost all known companies are active on platforms like Instagram and Twitter, where there is a cutthroat war for popularity. The creator economy, brand saturation, and many other factors have changed social media marketing entirely. So, the question is, how does one cultivate a brand on social media? What are the things companies can do to get ahead of their competitors? In this article, we will discuss social media's role in brand building and the steps companies can take to build their brands.
Social media's role in brand building
Here is how social media plays an integral part in brand building:
Search Engine Optimisation (SEO)
The likes, comments, and shares on posts increase engagement on social media. But they also help with search engine optimization. CognitiveSEO analyzed 23 million shares on social media and found a direct link between posts shared on social media and SEO. So, the lesson here is that companies need to create content that resonates with their target audience so that they share such content on Twitter or Facebook. The more engagement those shares get, the better companies will rank on Google.
Reach the target audience
Many companies have enormous budgets for social media. This tempts them to target everyone on social media. However, that may not prove beneficial for them. The internet has allowed like-minded individuals to connect. This is what we call "subculture." For example, there are subreddits for every imaginable thing. There are different communities on Twitter, like Filmtwitter.
Companies need to target the subcultures that are more likely to be their target audience. For example, if a company is developing a fantasy role-playing game, it might be advisable to cater to subcultures such as fandoms of Harry Potter or Lord of the Rings.
When a brand genuinely interacts with subcultures and connects with them, it cements them as "authentic." This goes a long way towards building a brand identity.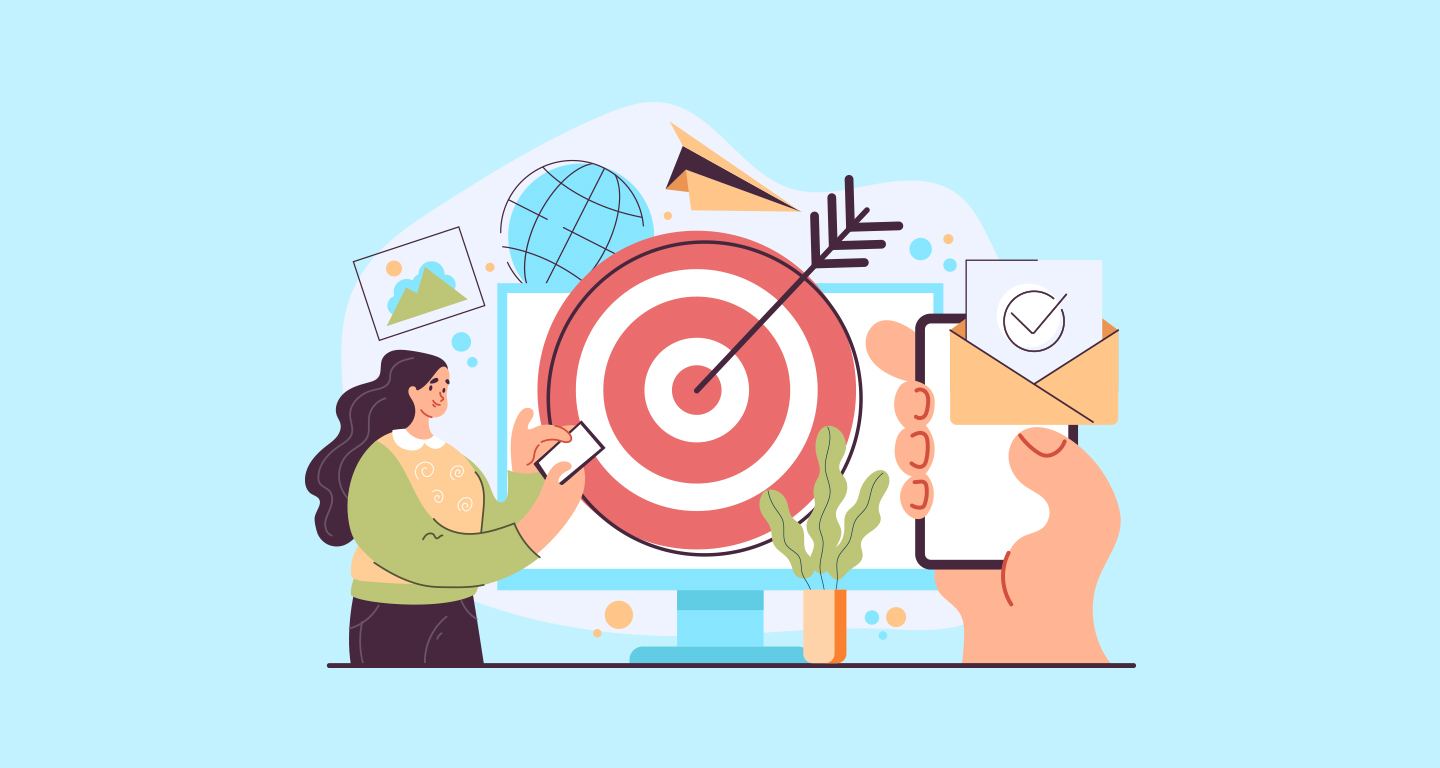 Capitalize on the huge user base
It is estimated that the average person spends around 150 minutes every day on social media. During this time, people are expanding their social circles and learning about exciting new opportunities. Some social media users may be present just to observe, but the vast majority want to actively participate in things.
Even with so much activity on social media, brands are losing engagement on these platforms. Because of this change, many companies are increasing their social media advertising budgets and posting more frequently. Is there a recommended plan of action here? Companies need to show up every day. Trust and understanding are fostered by regular and genuine dialogue.
However, a steady stream of updates isn't necessarily the greatest strategy, depending on the medium being used. Companies need to know the right time for posting. According to a HubSpot report, the best time to post to receive maximum engagement is 3 p.m. to 6 p.m. and 6 p.m. to 9 p.m., preferably on Saturdays.
Create connections with potential buyers
A company's growth is exponential across all dimensions if it has a strong relationship with its clientele. That's because familiarity breeds trust, whether it's in the quality of the products or the reliability of the company's intentions. To succeed in business, entrepreneurs must build a rapport with their fans and customers by engaging with them.
Coming up with something truly original can seem like an uphill battle sometimes. However tempting it may be to riff off existing works, the best approach for any business is to remain authentic.
While exposing vulnerabilities and sharing flaws on the internet can be a daunting experience, companies that appear human tend to be liked on social media. 
Influencers are changing social media
Companies need to analyze social media to understand how people are talking about their brand. But how can companies become a part of the conversation? Influencers might be the answer.
Influencers and content makers on social media are starting to affect consumer choices. Thanks to social media's widespread availability, influencers can effectively leverage their followings to boost a company's profile.
In addition, one need not be among Instagram's most followed users to be an influential figure. To increase the brand's awareness among a specific demographic at a lower cost, companies may find it beneficial to collaborate with nano influencers. These are the people with a small following ranging from 100 to 10,000. People listen to nano influencers because it's usually someone in their friend circle or someone in their city that they have seen. So, when nano influencers post about a brand, people respond to it.
How to Build a Brand on Social Media
Create a visual style for posts and stories
Companies need to develop a visual style for their brand. Followers should be able to recognize that the posts are coming from a brand without having to look at the brand's username. Increasing brand recognition and putting the best digital foot forward requires consistently employing the brand's colors, typefaces, logo, voice, and tone across all channels.
Create a network of people and offer them access to free learning materials
In a market saturated with options, it can be challenging to pique a customer's interest enough to encourage them to follow a business on social media. Is there a secret to getting and keeping people's attention? Companies can strengthen their community by giving the audience material to improve their lives and have fun with. For example, a clothing company can post infographics on what to wear at cocktail parties, summer fittings, etc. Posting informative content leads to an increase in engagement and builds trust.
Leverage video content
Promoting a business through videos is a great idea. Short-form video content is the most successful social media content type, and it's where marketers are putting the majority of their time and energy.
Video footage is more accessible than ever, so companies can highlight their personnel, record production behind the scenes, or capitalize on viral trends. All someone needs is a smartphone, a camera, and a basic video editor to create amazing content.
Comment on social issues
A decade ago, people didn't care what companies had to say about current events. However, that has drastically changed. People now want to know what kind of politics a company has, what policies it supports, and so on. Consumers appreciate brands that demonstrate awareness of current events.
Brands that weigh in on current events aren't always spot-on, but consumers still want to know how companies feel about important social and political issues. Taking part in vital ongoing discussions is very much possible through social media. This can assist companies in establishing their brand's personality.
For example, Oreo utilizes current events and cultural movements. The company actively seeks opportunities to interact with its target demographic on social issues. They achieve this goal by methodically organizing and strategically promoting the content generated by users.
Reply to customers
Businesses rarely use mobile devices to access their social media accounts. They might use a third-party platform to schedule social media updates. If social media isn't integrated with the software used to handle customer care, the staff might only review messages once a week at most.
Simply said, there are many opportunities for brands to fail in customer outreach. That's not good for the brand's image. Customers expect a reply when they write to companies. If they don't hear back, they might never buy from the company again. Companies need to have a dedicated team providing customer support across social media platforms. However, not every company can afford a dedicated customer support team. In that case, companies can outsource the job.
Conclusion
Social media plays a hugely significant part in brand development. All customers may express themselves through social media. Various social media platforms provide businesses with a variety of options to interact with their audience. The quantity of visibility and traffic that a brand receives are both increased through social media. Social media also creates leads and cultivates devoted fans.
A strong presence and engagement on social media networks enable a brand to establish commercial relationships, minimize marketing expenses, and boost sales revenues. Social media also offers businesses valuable market insight that can be utilized to strengthen their brand.
Social media allows brands to connect and engage with customers who can offer insights into why a company is experiencing challenges when those crises arise. Social media also gives brands a human face by enabling businesses to address issues, criticism, and complaints from customers. Social media channels not only enable businesses to establish more meaningful and real connections with their customers, but they also enable them to ask their audience to take certain actions and strengthen existing relationships.
Creating a memorable brand identity for a company will help it stay in the minds of consumers. Creating and building a brand identity through social media will help companies distinguish themselves from their competition. The way a company builds its brand today is different from a decade ago. However, with the help of social media and some genuine effort, any brand can create an authentic presence on social media.
Tags: Brand Awareness, Brand Identity, Brand Image, branding, Marketing, Marketing strategy, Social Media, Social Media Marketing, Social Media Strategy, social media trends