Reading Time:
7
minutes
Consumer experience is a crucial indicator that corporate executives widely acknowledge. Client experience plays a critical role in both initial encounters and customer retention. Email marketing is still the most lucrative approach to improving customer service. According to many marketers and corporate leaders, it gives a 4200% RoI. So, for every dollar we invest in email marketing, we receive $42!
If we want to stay significant and at the top of our customers' minds, we need to develop an ongoing relationship rather than transaction-oriented cooperation. Email is arguably the most effective marketing tool since it continuously feeds our customers with data that meets both their requirements and the company's brand objectives.
Nevertheless, it's essential to understand the significance of customer experience and how it might affect our brand's goals before we go into the possible benefits that email marketing harbors for our customer experience methods.
Customer Experience
After their interactions with our brand, our customers' sentiments or viewpoints are known as their customer experience. This typically results from several points of contact throughout the buying process.
Consumers' top two considerations when considering a new purchase are "speed of availability/delivery" and "past excellent CX with the brand". This shows that customer experience can strongly impact our sales. By enhancing the customer experience, we can definitely make them loyal to our brand as well as increase the scope of upselling and new sales.

The role of email marketing 
Before diving into email marketing's benefits for increasing customer engagement, it's essential to understand our brand's customer experience goal and how that can benefit our business in the long term.
As a customer-oriented brand, we should aim to meet or exceed each customer's acceptable personal expectations from us. Along with loyalty and advocacy, this improves total customer satisfaction.
How can email marketing help consumers achieve their own goals? This is at the heart of email marketing for an outstanding customer experience. How, then, do we incorporate email marketing into our strategy for customer experience since it is such a vital tool?
In addition to evaluations and survey results, there are a variety of ways to employ email marketing in customer service administration, such as:
✅   Welcome emails
✅   Emails expressing gratitude
✅   Emails reminding them of loyalty rewards
✅   Email confirmations
✅   Unique rewards or bonuses
Here, we want to ensure that we still adhere to a few essential best practices for the consumer experience.
Marketing emails must contain individualized suggestions to deliver the best customer experience. Therefore, we should take a step forward and ensure we correctly categorize our email subscribers, use interactive content, and utilize chatbot data generated from our emails.
Chatbots may significantly boost interaction, response time, and content delivery when used in email marketing. Let us examine the interaction between chatbots and email marketing.
Chatbots and email marketing
Numerous marketers predict that chatbots will replace email marketing because of their capacity to provide customers with individualized information and personalized experiences. Nevertheless, chatbots are not the end of email marketing because they complement it perfectly rather than replace it.
Combining the two instruments will significantly increase their total efficiency. Additionally, chatbots can improve how our brands interact with human customers. A chatbot can provide a highly customized user experience and aid in developing meaningful connections with customers.
Most businesses, including healthcare, travel, finance, and real estate, are embracing AI-based chatbots to ensure their customers enjoy a seamless support service. AI chatbots assist in gathering priceless buyer metadata and offer specialized service and product recommendations.
Another benefit of using a chatbot for email marketing is that we won't have to fill customers' inboxes with various offers. Alternatively, these AI bots may provide customers with a smooth experience while aiding our business in closing the sale with tailored offers via email.
In addition, chatbots can help us by streamlining email newsletters, giving our customers suitable material, etc. In other words, we can send emails to our customers with the best prices and aid in their choice to buy.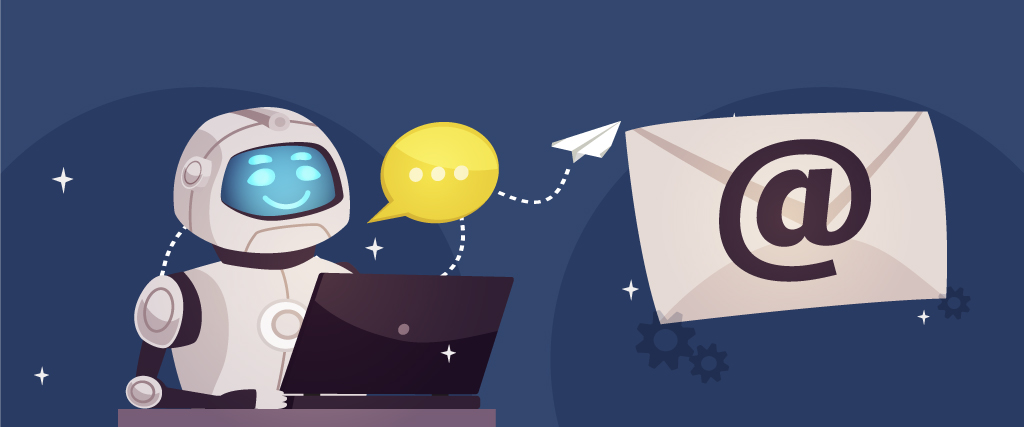 Tips to improve customer experience with email marketing
On average, people receive more than 319.6 billion emails daily. How do we stand out from the countless other businesses already on the market in this giant ocean of emails so that we can increase our revenue through more excellent clickthrough rates?
Here are a few tips to help our email marketing campaigns stand out and gain customer attention.
Personalization can help increase engagement
Email personalization is a fantastic tactic that has proven to have significant advantages for email marketers. For email marketing campaigns, the typical ROI is automated email campaigns – 71%; Message personalization – 72%; Subscriber segmentation – 78%.
The benefits go beyond this. A survey found that 63% of consumers demand personalization as a standard of service and feel recognized when they receive personalized offers.
Customers want to believe that the business they are buying from understands their needs and tailors its services and goods to meet those needs. Once we start asking potential customers to join our email list, we must also try to gather information about the types of content and offers they are interested in.
They will be more inclined to click and open our emails if we provide them with a tailored experience. Sectioning our lead generation in this way and tailoring our emails can increase clickthrough rates by 100%.
Our subject lines should be brief
According to studies, 33% of recipients open emails if they have attention-grabbing subject lines.
Based on open and reply rates, emails with subject lines of up to five words performed the best. This confirms that the best subject lines are straightforward and short. However, statistics imply that we must be careful and discriminating not just with the material we choose but also with the number of characters we employ.
It can take some effort to come up with what appears to be a short one-liner. The more we can say in fewer words, the higher our chances of successful marketing, since subject lines may either improve the efficiency of our email approach or cause it to spiral downward.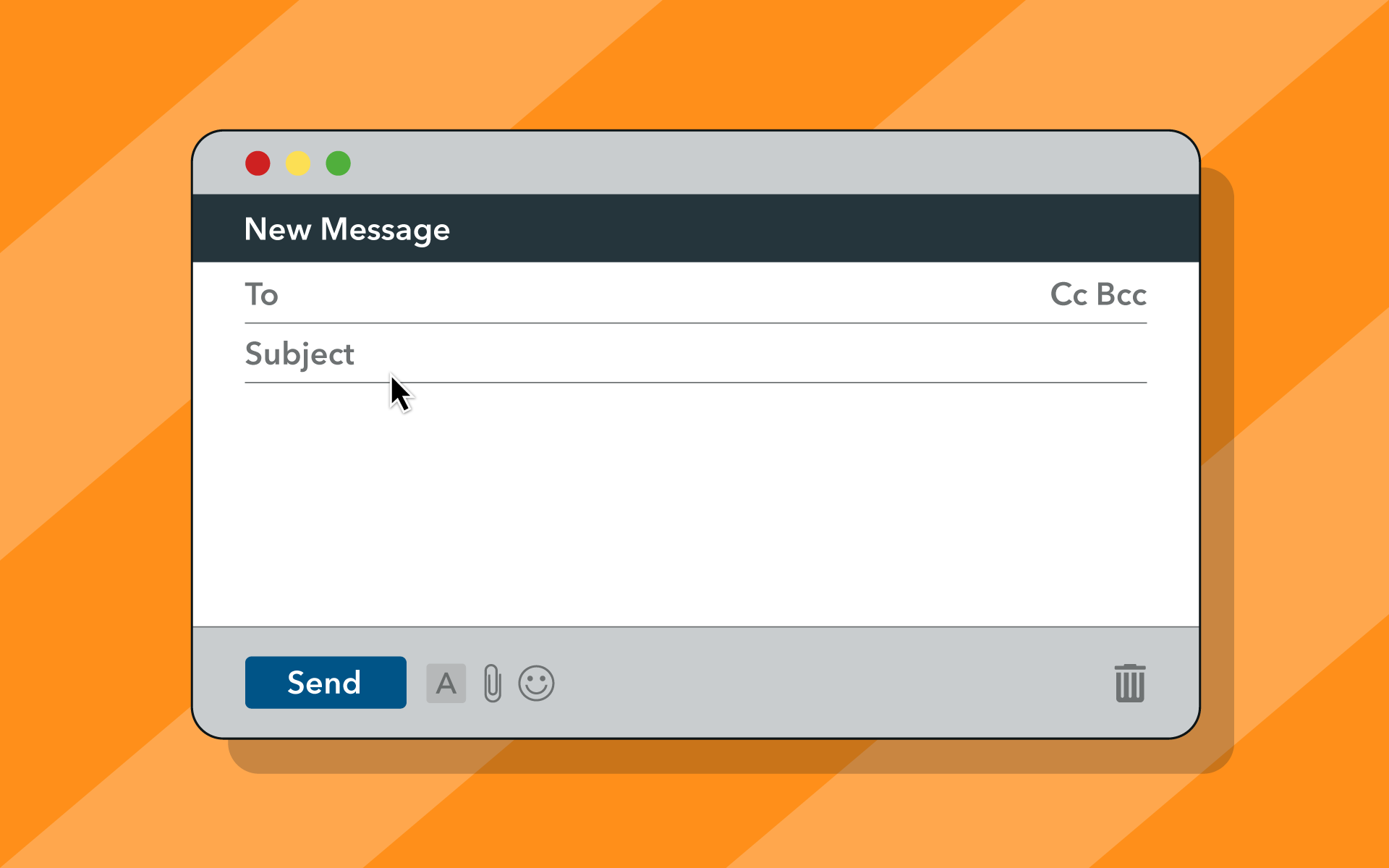 Creating subscriber segments
Sorting our mailing lists can help us communicate with our customers in a more considerate and targeted way. We can gain more from our email marketing campaigns and enhance the customer experience if we divide them into segments according to certain criteria.
Around 30% of the marketers who participated in a study said they employed market segmentation strategies to increase email engagement. In comparison to non-segmented advertising, segmented campaigns saw 101% more clicks and had open rates that were 14.31% higher.
Before starting a campaign, email marketers who segmented their audience reported seeing up to a 760% boost in income. Emails that are segmented and targeted generate 58% of all revenue.
Subscribers want information pertinent to them, making using the service more accessible. Our lists must be appropriately categorized to maximize our involvement.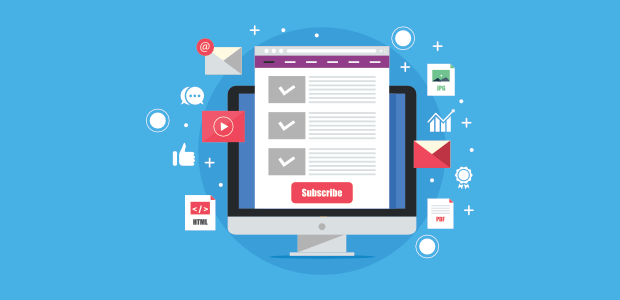 Choosing the appropriate time to send emails
The effectiveness of our email strategy depends on timing. Choosing the right time to send the emails is crucial because we are probably trying to increase clickthrough and open rates.
Another factor is that devoted customers might keep engaging with our material and perhaps even spread it on social media. With all that in mind, we can make use of all the tools at our disposal to determine when it is the most significant moment for them.
The average number of businesses adopting automation is 65%, which is not surprising given the vast array of automation solutions currently on the market that enable us to conduct complex multivariate testing to determine the ideal time to communicate with our clients.
In exchange, using these tools helps our business save time and money and motivates us to focus on the crucial elements of our email marketing strategy.
Thanking our customers through emails
Klaviyo data shows that post-purchase emails have open rates nearly 17% higher than typical email automation. While thank-you emails generate good engagement, they appear to be sent only half the time!
Customers don't have a direct relationship with a company, unlike when they buy something directly from a store. Automated thank-you emails can help our customers feel appreciated from clicking the order button until the goods are delivered.
Additionally, sending thank-you emails might substitute for starting an online relationship that resembles our customers' human ties when they visit real locations.
Conclusion
We should integrate email marketing with our customer relationship management to enhance their experience with our brand. We should not delay enhancing our customer experience through email marketing. Email marketing is crucial for our customer experience strategy to succeed.
It's time to start working on the actual email marketing so that we can create an outstanding client experience that goes beyond theory. To build a strong relationship with the subscribers, we should start with customized welcome emails at the beginning of each customer's journey with our brand.
Tags: customer experience, Customer Experience Management, Digital Marketing, Email Marketing, Marketing, Marketing strategy, Omnichannel Customer Experience, Omnichannel Customer Experience Management, Omnichannel CX, Omnichannel CXM, Personalization, Personalization Marketing, Personalized Marketing