Reading Time:
6
minutes
Due to the ever-increasing needs of the modern customer, the world of eCommerce is complicated and continually evolving. However, a seamless and effective customer experience is one of their top requirements. It's crucial to understand how to enhance the CX (consumer experience) across all platforms, especially mobile ones if you want to succeed in the digital industry.
For many years, omnichannel customer experience has influenced both online and in-store shopping, and mobile UX (user experience) is now more crucial than ever. Consumers are using more channels than ever before to interact with companies. Since there are so many ways for consumers to communicate with brands and so many customer care options available, managing them efficiently is getting harder and harder.
What is a mobile CX strategy?
As customers adopt a mobile attitude, companies must concentrate on mobile consumers by offering quick and easy access to mobile content that improves their customer experience. Additionally, since the mobile industry is only expected to grow in the future and more than half of all online purchases will be made through mobile devices, having an excellent mobile CX (customer experience) is crucial. 
Brands are now using the practical and increasingly popular strategy of including the strategic mobile application development process. You can use these applications to shop online, make purchases, plan deliveries, and contact customer service. All this will enable you to engage with customers regardless of their device or location, provide better customer service, and aid conversions. 
However, your app should be just as simple as your desktop website. Users will likely become annoyed and lose faith in your overall brand mentality if there is a gap between your app and your website.
No matter the channel they prefer, providing a thorough user experience to all your clients should be a top focus for your business's strategy.
How do you develop a world-class mobile CX strategy for your company?
Create a mobile-responsive website
A mobile-responsive website can be a good substitute for creating your app. When creating your eCommerce site, it's imperative to keep a mobile-first design because smartphones account for over 25% of retail transactions. This implies that to provide a seamless transition for customers who arrive at your online business via one of your social media profiles, the content, brand message, and overall user experience should all remain constant.
Determine customer satisfaction status
To create a successful mobile CX strategy, the limitations of an existing system should be identified. If you're reading this blog, it means you realize your business could use some modification. Find out what your customers enjoy and dislike by asking them. Today, there are numerous approaches to gauging consumer happiness. For instance, it might be a survey or program-based analysis.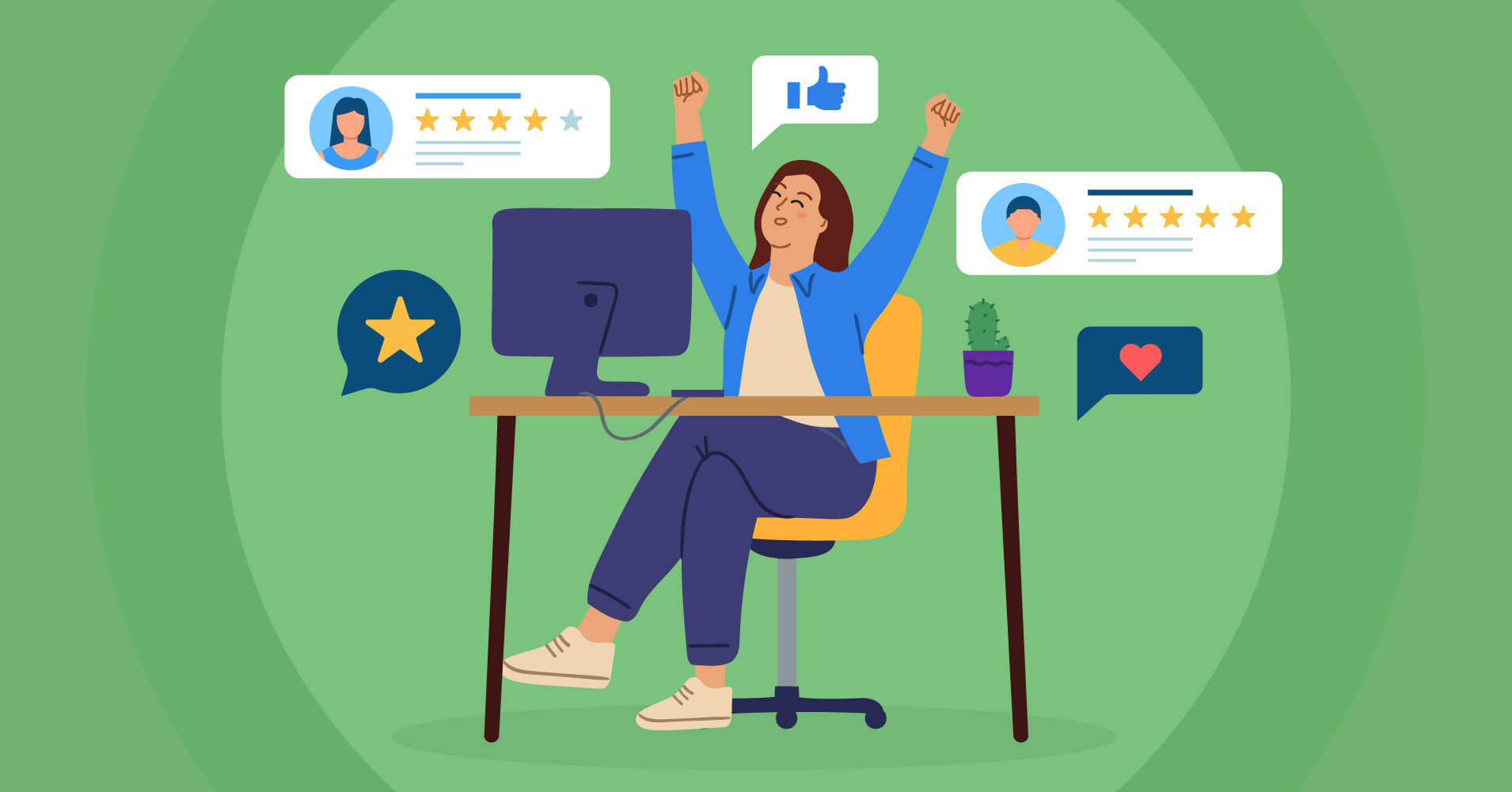 Define your customers and change your strategy 
If your business is serious about developing a successful mobile CX strategy, you need to make a special effort to comprehend the types of clients you have. You can only sense your customers' wants and meet them if you are aware of their buyer personas. Try to list the different buyer personas you interact with daily. It aids in foretelling their desires. You can use social listening tools for that. 
Provide cross-channel customer support
Customer support should be a top priority and offered across various channels since clients desire assistance when they have issues. This implies that clients receive service regardless of the most convenient channel. Everyone can receive the same degree of customer service if help is always available, irrespective of where they are, what time it is, or how they interact with you.
Publish the right content on the right channel
The creation of pertinent content and publication on the appropriate channel are essential components of the most successful omnichannel strategy. Your overall approach will be affected if clients prefer to purchase specific things via smartphones while Instagram users prefer different products. You are giving your clients what they want and where they want it by providing excellent content on each channel's top priority. Check out our social media publishing tool. 
Explore your competitors
Finally, but certainly not least, research successful businesses or your rivals. You will better understand your flaws and what may be improved as a result. You will have the chance to develop a new action plan or make modifications.
Examples of businesses with great mobile CX strategy 
It can be worthwhile to look at some businesses that have nailed their mobile CX to get ideas for how you can best assist your customers in interacting with your brand. 
Let's look at who has effectively used mobile CX:
Users of Ikea's augmented reality app may virtually place items in their homes to see how they would appear. The furniture company's app allows users to view the texture of various products and how light and shadows would appear on existing furniture while automatically scaling products based on room dimensions. Ikea may be changing how people buy furniture in the future by employing mobile technology to provide them with something they can't get anywhere else.
Starbucks' mobile app gives customers a quick and simple method to pay with their phone at participating stores. However, Starbucks' strategy is significant because they always try to improve it. Users may now speak their orders, win benefits like complimentary beverages and meals, and even search for the tune they heard when you entered their business using voice-ordering capabilities powered by AI.
You can essentially organize your entire trip with the My Disney Experience app. Your mobile app can help you find attractions in the park and see how long the wait will be for particular rides. Their app offers additional functions, including hotel room keys, restaurant ordering, and Fast Pass integration. It can also be used to store photos of guests with Disney characters. Disney's mobile app is a fantastic example of how to prioritize mobile devices in this situation because everything about it was created to improve the user experience.
Customers receive content and other marketing materials tailored to their unique interests or prior actions thanks to personalization. By presenting customers with goods and services they are more likely to be interested in, personalization can enhance the customer experience, increase sales, and strengthen brand loyalty. Netflix's personalization tactics are an illustration of good CX in this area. As users enter further ratings, Netflix's customization engine gets more accurate at suggesting media users would like.
Businesses can respond positively to client feedback when they hear what they say about goods or services. Employing post-interaction surveys, listening to recorded phone calls, using analytics tools, and perusing social media are ways businesses can gather consumer feedback. By providing customer feedback forums where users may submit suggestions and vote on their favorite feature ideas, Microsoft serves as an example of effective CX in this regard.
Causes of bad CX
CX tactics can fail for several reasons, including:
The entire organization needs to be in sync across all of its various departments to achieve strong CX. The CX objectives should be understood and pursued by all team members. Poor CX is likely to happen even when a customer support team, for instance, is committed to a CX initiative.

Customer experience teams can use CX technologies to organize customer data, measure customer happiness, and acquire the appropriate data. Brands may find it challenging to create a great experience without these tools.

The customer journey map enables CX teams to pinpoint pain areas and the elements that motivate customers to make purchases. It is more challenging for brands to interact with their customers at the right moment through the proper communication channels without a thorough understanding of the customer journey.
Conclusion 
Brands will try to become much more proactive than reactive concerning mobile users as businesses look to provide a better overall customer experience. Looking to provide customers with fantastic mobile experiences is a definite way to see your business develop, especially given the speed at which these mobile users are growing.