Reading Time:
3
minutes
With new competitive marketers arising each day, digital marketing trends are taking a new leap. Businesses need to adapt to this digital transformation and understand the customers and their rapidly changing needs. Customer experience has now become a key factor in determining the success of a business.
     

The Omnichannel customer experience (CX) helps businesses extract necessary insights from customer interactions and behavior across ages.

     

It holds the power to retain up to 89% of its customers.

     

The digital omnichannel strategy uses multiple channels for sales, customer support, and marketing for your business.

     

It focuses on providing a collective customer experience regardless of the channel that a customer uses to reach your business.
But first, let's get down to the basics.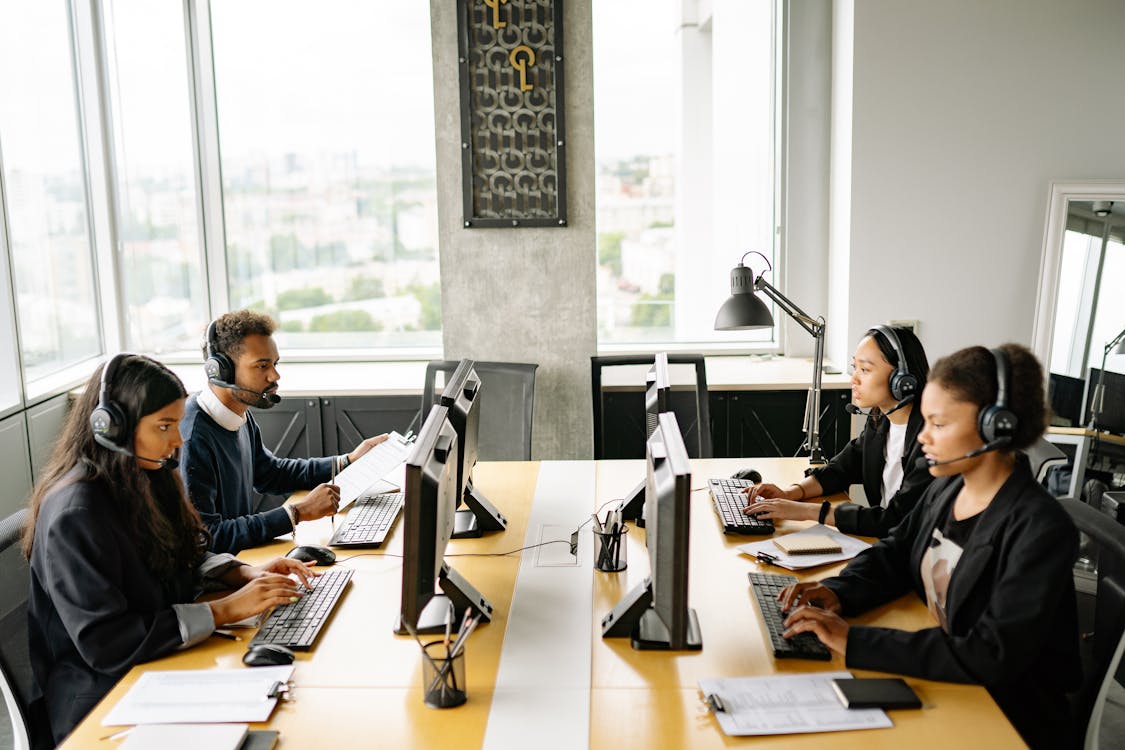 What Exactly is Omnichannel CRM?
Omnichannel CRM is a new-age approach to customer interaction in which the customers can choose their preferred channel for communicating with businesses. In an omnichannel CRM platform, all interactions with customers are taken care of in a single system. This gives the business a holistic understanding of its customers and a seamless communication experience to the customers. To this effect, social listening serves as an excellent, technology-driven tool that businesses can leverage to their advantage.
What is Social Listening?
Social listening is the process of monitoring digital conversations about your brand and engaging with the brand's presence on digital platforms. If your business aims to ace customer CX with omnichannel CRM but neglects social listening, it slows your growth.
Read this, to get an in-depth understanding of – What is Social Listening?
When you use social listening tools properly, you can engage with the conversation and gain valuable insights. It shows you what people are saying about your brand even if they do not mention or tag you directly.
Social listening has successfully brought CRM from the dinghy back offices to the forefront of business management statistics. Today, the seamless integration of omnichannel CRM with social listening enables businesses to capture and analyze data from a varied set of customer touchpoints across multiple platforms.
Many brands have social strategies for connecting with customers and engaging them with a product or service. However, it's important to go beyond the surface level and use social listening to improve your customer service truly.
Here is a list of reasons why social listening is important for CX management
Using social listening allows you to engage with your audience in real-time – as soon as they talk about something related to your brand. Today, most people like to post images and tweets while interacting with your brand or trying your services. Hence, social media is an amazing real-time platform to hear your customers out and one of the best omnichannel CX management avenues that ensure real-time customer engagement.
Targeted social listening also delivers valuable insights as to which social media platforms its customers mainly frequent This is an important piece of information that most businesses overlook. Depending upon the customers' preferred social media platform, brands can create customized social media strategies that are more impactful and effective.
Brand Reputation Management
The year is 2021, and the age is social – it is your customers that determine the conversations around your brand. Social media is just one aspect of omnichannel CRM. Intent social listening enables brands to manage their online reputation by giving prompt responses to queries on social media, and understanding the reviews or comments posted on various websites, blogs, and consumer forums. It gives them a chance to be proactive rather than reactive by devising a thorough communication plan based on the brand's core values.
One of the most important benefits that social listening brings to omnichannel CRM is the ability to receive honest customer feedback. Analyzing your customer's reviews will enable you to create better products that efficiently accommodate your customers' needs.  This can be significantly helpful in building comprehensive product development strategies focused on delivering what the customers want rather than offering them what you think they want.
Social listening lets you track your brand mentions and all the hashtags, buzzwords, and consumer trends related to your industry. This way, you can also check what people say about your competitors and monitor the things that provide you and your competitors customer satisfaction and brand loyalty.
As an omnichannel CX management tool, it offers you a chance to up your game by learning from their processes or looking out for where they are lagging so that you can learn from their mistakes. Social listening helps you monitor industry trends that can enable you to stay ahead of the curve.
Conclusion
Konnect Insights helps your business achieve its highest potential by using the right social listening methods that improve your brand's consumer experience. We take care of your omnichannel business management and give it a new edge with our digital marketing strategies. Want to learn more? Let's get in touch!
Tags: Brand Reputation, competitors analysis, customer experience, CXM, Omni-channels, Social Listening