Reading Time:
7
minutes
If an online business has yet to realize its full potential, it might be due to a lack of attention to marketing plans and strategies. One of the most effective methods to sell items is to promote their benefits and usefulness through a well-known social media celebrity. Though influencer marketing is not a new concept, many brands are not making use of its full potential.
Influencer marketing is when public figures subtly endorse or recommend products through blogs, social media accounts, videos, or other forms. One can choose not to work with film celebrities or cricketers, who might charge high fees. Instead, they can collaborate with the social media influencers who align with their image and have a huge following on social media channels like Instagram, Facebook, YouTube, Pinterest, and more.
Currently, Instagram seems to be the place to kickstart influencer marketing efforts. This social media platform's structure, design, and functionalities assist marketers in making an impression on their audience. Also, most influencers post here on a regular basis and receive a lot of likes, comments, and shares.
We hope we've piqued your interest. Continue reading to learn more!
Types of Influencer Marketing Campaigns 
📣  Direct Promotions 
Direct promotions are sponsored postings in which an influencer is compensated to promote a business or product. The paid post might be for a series of postings, a single or multiple stories, or regular weekly posts. The company may market items through their tales by sharing these postings on the official network. It is an effective method of increasing brand recognition.
📣  Contests 
Contests are another opportunity to connect with the influencer. For example, the influencer may hold a contest on their Instagram account, with the winners receiving the brand's products or a subscription to the brand's services.
Contests can assist raise the number of likes, comments, and shares for a certain post. It will help the company connect with the influencers' followers and expand the product's reach. 
📣  Organic Posts 
Many social media influencers promote services and goods without actively pitching them. They frequently include them in their regular programming and do it very quietly through stories, feeds, and reels. As a result, this is known as organic promotion.
For example, if an organization sells hiking backpacks and gear, a tie-up with a popular travel blogger would be advisable. In their vlogs, blogs, and stories, the blogger would highlight products so that it does not seem paid. Some posts will also praise the products for their features and explain how they are useful during his hiking expeditions. 

📣  Reviews
Many influencers review products and services on their social media channels. They also share their reviews on Instagram. As their followers trust them and follow their recommendations, it could be a great opportunity to showcase various products or services. For example, a fair number of influencers post short reviews on Instagram. For detailed reviews, they usually provide a link to their blog or YouTube channel. 
Reviewers specialize in certain types of products and review only such products. Therefore, companies must choose a reviewer who will work the best for the brand and products. While it is good to get reviewed by an influencer who has a massive following on Instagram, their content and image are essential.
Sometimes, organizations ask influencers to promote their products without criticizing them. Such tactics can backfire for both the influencer and the brand, as it will seem like an obvious promotion. It is recommended to work with a marketing expert or agency that has experience in handling influencer posts and content. 
Now that we have covered the basic types of influencer promotional campaigns, it is time to learn how to successfully run an influencer marketing campaign! Here are some steps that guide the execution of these strategies:
📣  Deciding a Budget
The kind of influencers needed to promote a brand or products/services will determine the budget required for the campaign. The influencers who have a massive following on Instagram normally charge higher. Also, the charges might vary according to the kind of campaign. 
For example, if a company wants the influencer to collaborate with their brand for a long time, the charges will be higher. Most influencers charge a certain amount per post. If brands compromise on the budget, they might not get influencers who can be the most valuable to their brand. 
Value is decided based on following, content quality, audience trust, and connection with products or services. Digital marketing agencies are the best guides to finding the most reasonable and valuable influencers for a brand.
📣  Understanding Influencer Types
There are four main types of influencers in the market. Those who don't have a huge following but receive the most traction on their posts are categorized as nano influencers. It is fruitful to collaborate with such influencers because they increase the brand's engagement level and are cost-effective. Nano influencers usually have a following of less than 10k or slightly more than that. 
Influencers who have less than 100k followers but have a more niche audience and generate focussed content are categorized as micro-influencers. These influencers also generate impressive ROIs for the brands on a limited budget. Industry experts or influencers with a stronghold over a specific niche come under this category. 
Macro Influencers are either celebrities or micro-influencers who have received a huge admiration and following over the years. Their following is usually close to 1 million. Influencing the audience through Instagram is their profession. These influencers charge highly and are usually approached by brands who need to expand their reach. 
Major sports personalities and movie stars fall into the fourth category, i.e., mega influencers. These influencers are capable of creating a buzz through their Instagram posts. They are usually approached when brands need to launch a new product or service that attracts a wide range of audiences. More than a million people usually follow mega influencers! 
📣  Finding Compatible Influencers
One cannot hire an influencer who reviews digital devices to review a cosmetic product. Therefore, finding influencers on Instagram who can complement the brand's offers can be tough. This is where one needs to use social listening tools and platforms to find the areas where a brand lags. Social listening tools analyze the conversations through various social media channels. After doing that, they determine the areas where a brand lags. 
For example, the reviews of customers on the App Store and Google Play Store, Glassdoor reviews, etc., prove essential for a company's brand reputation. Also, these reviews and user complaints enable the brands to improve their products, services, customer support, and other aspects. After analyzing the brand's shortcomings, one can decide on the influencers who can bring value through their content. 
📣  Discussing with the Influencer
An organization can reach out to the influencer via emails or direct messages. It is essential to discuss ideas and analyze the influencers' viewpoints to reach an understanding. Therefore, it is recommended to reach out to a couple of influencers to discuss how the posts will be, how the influencer uses their Instagram account, etc., to examine compatibility. Once it is clear that the association can work, things can be taken forward to discuss other nitigrities. Personal meetings, if possible, are highly recommended to connect with the influencer. 

📣  Setting Guidelines
Setting ground rules are important for influencer marketing. For example, an influencer who is asked to promote a health brand cannot be seen promoting other unhealthy habits. This will impact the brand's image and affect the influencer's faith.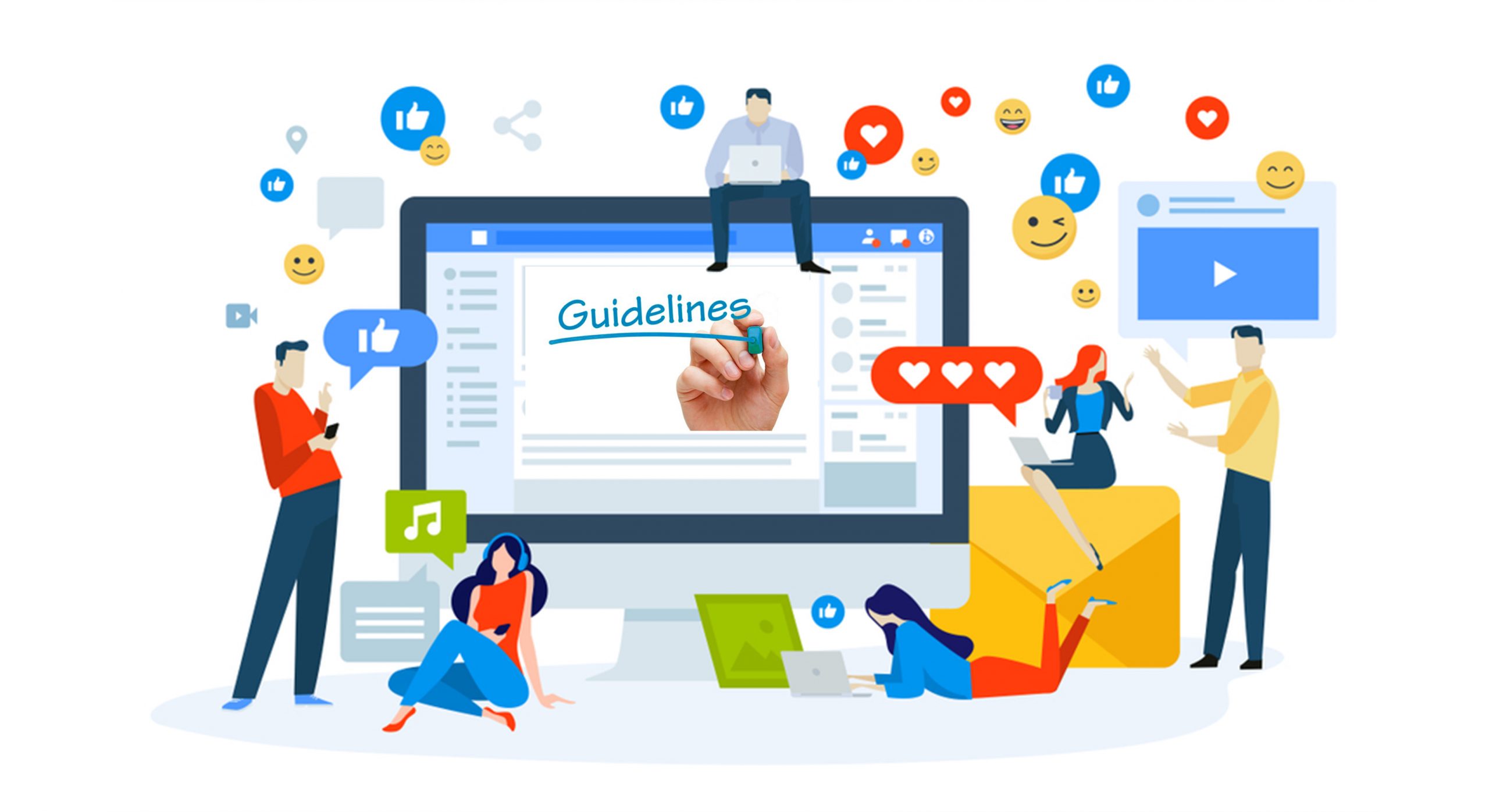 Many influencers have fake or paid followers on Instagram. Hence, it is important to check the influencer's page to spot these bots. A low number of comments, very few likes compared to followers, and such might be some indicators. Usually, an experienced marketing agency would be able to spot them with much more ease. 
Takeaways 
We hope this article has assisted in explaining the types of influencer marketing. Influencers might be busy making their content and working for several brands simultaneously. Therefore, it would be better if the influencer worked on the content as per the brand's ideas.
Also, it would be ideal if an organization finds influencers who are their customers/consumers as they would be more familiar with the products and service. If you want an example, take a look at these and explore the world of influencer marketing!
Jannat Zubair Rahmani
Siddarth Batra
Avneet Kaur
Karron Dhinggra
Krutika
Tags: branding, Influencer, Influencer marketing, Instagram Content, Instagram marketing, Instagrammers, Marketing, Social ads, Social Channels, Social commerce, social commerce platforms, Social Media, Social Media Marketing