Reading Time:
7
minutes
Content creation and content marketing are the tools every business needs to funnel more leads and sales. Every business needs to create and market content in order to generate more leads and sales. While the two are independent entities, they each have their own individual significance and need to deal with different approaches. 
There is no shortage of tools for either content creation or content marketing. The real catch (challenge) is choosing the right one for the right business audience. In this post, we have collected (compiled) the best content creation tools for different forms of content and the tools most efficient (effective) in producing results. Read on to discover what these tools are.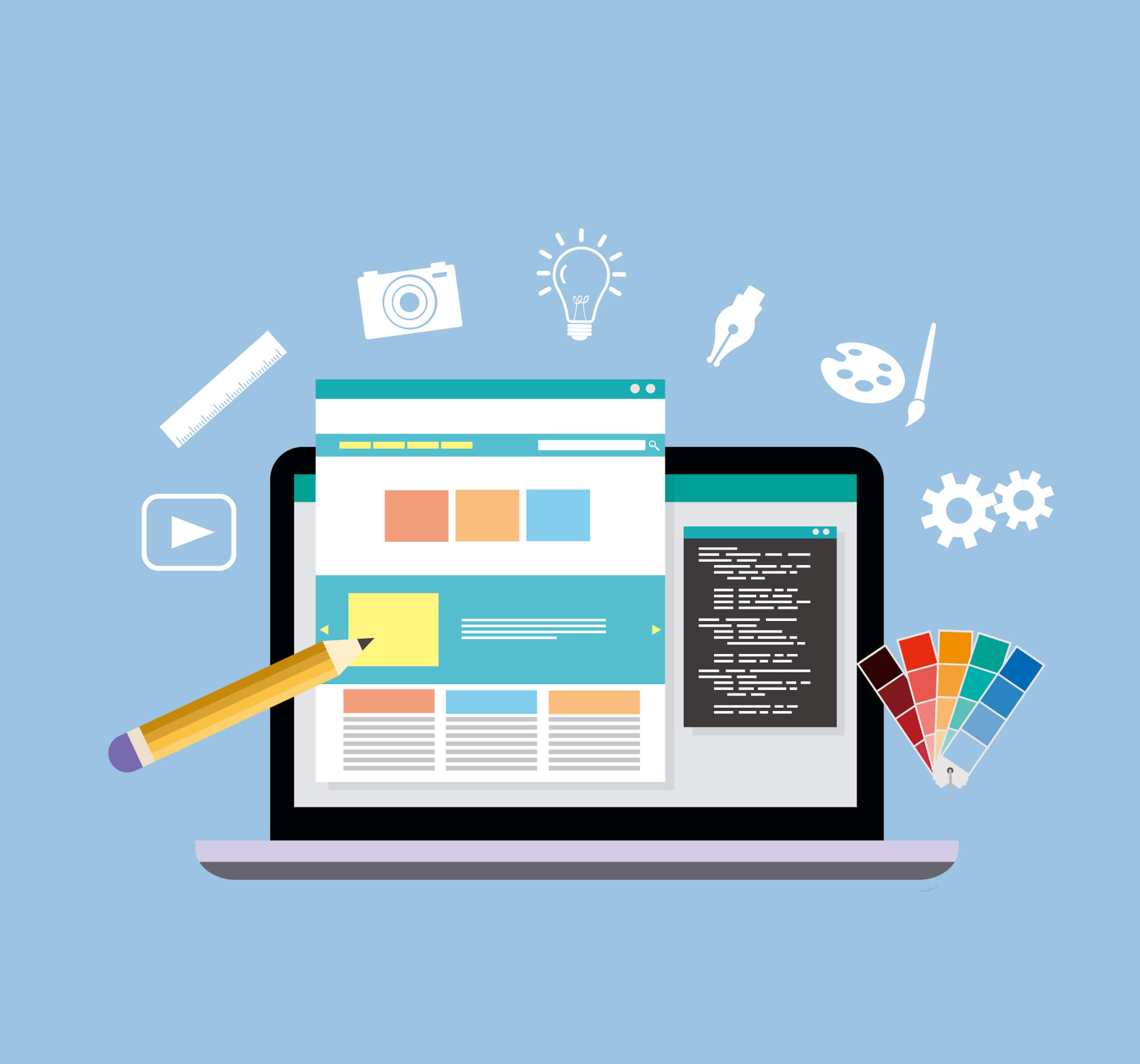 Content Creation Tools:
The human mind has a short attention span. A very small percentage of the population reads every bit of a piece of information. It is essential to keep this in mind when creating content for guys of the modern age.
Content creators mix other elements with text to keep the reader engaged while maintaining quality. These elements include visual content such as images and videos, podcasts, and even memes or GIFs. There is no limit to developing and experimenting with ideas to keep the audience hooked. Let's find out which tools can be the key to creating the most engaging content. 
MozKeywords Explorer
Keywords are the essence of every article, blog post, and piece of content on the internet. These keywords enable high-quality content to appear among the top search engine results and reach the right customers.  Understanding this necessity, the Moz Keywords Explorer helps content creators with an optimal selection of the right keywords.
With these, this content creation tool also provides keyword suggestions. It essentially gives you keywords for the main topic of your article to improve its relevance to the reader. This tool also educates content creators about search volume, difficulty, and potentially associated issues with any keyword. You can start using this tool for free by using keywords twice a day and then upgrade to the paid version to get more out of it.
Google Trends
Most content creators know about the power of Google Trends. How you utilize the bulk of information Google Trends provides for your future content can make a huge difference to your brand. Once you've put all of these factors into action, this online content creation tool provides an excellent keyword research platform and comes in handy for discovering content ideas.
It shares detailed insights into keywords usage and their geography and time of the search. This way, it helps content creators stay updated with the trends of the world and produce what is needed at the right time. To top it all off, you can rely on Google Trends to check and monitor your brand's performance. Isn't it amazing to have a one-stop solution for every requirement in content creation?
Canva
As mentioned earlier, along with text, infographics, images, and motion pictures make an enormous difference in content quality and engagement. Canva is among the top tools for creating outstanding visual content. It is an online tool that offers a drag-and-drop feature to create unique content in a short amount of time. It allows content creators to create desired visuals using photos, filters, fonts, templates, and shapes.
It's free to use and makes designing for content-driven businesses simple. Of course, it is open to all other businesses, such as those using social media, creating posters, and even pamphlets. Canva makes the job easy with ready-to-use templates and allows creators to impose their own details.
Pixlr
If your content creators need even more detailed visual content, say to keep a social media audience as the primary audience, then Pixlr is the right choice. It is well-known for providing Photoshop features for free. Wow! But there's more. Pixlr offers an endless list of templates, fonts, and effects, even in its free version, to help you create the perfect visual content.
It is an excellent tool if the requirement is to develop graphics intended for social media or if the focus is majorly on presentations. To make the most of your graphics, you can remove backgrounds, resize images, and apply ready-made fixes. You can also opt for the paid version at $15 approximately yearly and utilize its full potential (throttle).
Unsplash
Unsplash is a website dedicated to the distribution of stock photographs licensed under the Unsplash copyright and "Getty Images" has owned it since 2021. The website claims to have over 265,000 contributing photographers and receives over 16 billion photo impressions each month from its increasing database of over 3.48 million photographs. Forbes, Entrepreneur Magazine, CNET, Medium, and The Next Web have all named Unsplash as one of the world's top photography websites.
Unsplash invites photographers to post photographs to its website, which are then vetted by a team of photo editors. The liberal copyright rules on its photographs have led to Unsplash is one of the largest photographic providers on the internet, with its users' photos commonly appearing in publications.
Content Marketing Tools
So far, we have discussed the various tools that help create top-notch content for businesses and their chosen audience. The immediate task is to promote that content and generate sales, the ultimate goal. With the content prepped, it's time to apply content marketing strategies using the best-in-class content marketing tools.
Yoast
This is the best tool when a content marketing team aims to market SEO-optimized content. It's difficult to find useful information among the vast amount of information available on the internet. This is where SEO (search engine optimization) becomes the savior. With SEO-focused content in hand, Yoast becomes helpful to utilize these keywords in search engines.
It provides methods and tips to optimize keywords in the content piece. It also suggests providing metadata such as descriptions, alt text for images, and even URLs. All of this is done to improve the chances of your high-quality content being found by search engines and reaching your targeted audience. Yoast also offers an overview of the content structure and highlights the areas for improvement from the reader's point of view.
Google Analytics
When it comes to promoting high-quality content to an audience, Google has it all. It is among the most powerful tools for content marketing in today's time. Let's find out why. With Google Analytics, a content marketer can check how many visitors the website is attracting. It also helps determine how many of them were unique and how many were revisitors. It allows marketers to set goals for their brands and use Google Analytics as a measurement tool to track their business's performance.
This tool measures the reach of your content across the globe and highlights in which areas it is doing great. It also tells you where you need to focus more. Marketers can also check which campaign, product, or content the brand is getting recognized for. This helps in taking appropriate actions. It offers tons of measurements, indexes, and tools to understand the actual performance, such as which page gets the most attention and how much time an average customer spends on those pages. Last but not least, Google Analytics offers all this for free. Make sure you make the best use of it.
WordPress
WordPress is most commonly associated as a blogging tool however, it has evolved into a powerful content management system (CMS) and a robust website builder. A recent survey found that 43% of all websites on the internet are powered by WordPress. What makes WordPress so unique is that it is very easy to use because of its flexibility. It is completely customizable and also SEO-friendly.
Despite all the features that it offers, WordPress is free software. So if you're a non-tech-savvy person and you're looking for some amazing customizable web design for any kind of website (whether it's a blog, a business site, or an online store), WordPress is the perfect solution for you!
Mailchimp
Mailchimp describes itself as an email marketing platform that offers automated marketing services for managing mailing lists and sending email marketing campaigns to customers. Email marketing allows businesses to run large-scale, global promotions without putting their marketing resources under strain. Email marketing offers an average ROI of 122%, which is higher than all other digital marketing channels combined.
Hence, a vital channel like "email marketing" cannot be ignored. Mailchimp provides hassle-free design templates for your emails, and bulk emails to your target audience, as well as nurtures and automates your entire marketing campaigns, so it can solve all of your problems under one roof.
Conclusion
The majority of the tools discussed here are free of charge, or at least have a free version that is highly useful for content creators and even marketers. After all, the ultimate goal is to maximize brand value with minimum costs. The creators and marketers will know what they need to focus on, but they'll also get to know what works for the brand they are associated with. Do try out these tools and let us know what works best for your brand.
Tags: Advertising, branding, content creation tool, content marketing tools, Marketing, marketing tool, Social Media, Social media management, Social Media Marketing