Reading Time:
8
minutes
Instagram is fast dominating the social media world with over 1.16 billion monthly users who continuously engage with others having shared interests. The platform also attracts many influencers and brands eager to market their products and boost sales.
It might be difficult for a business new to the platform to understand what type of content attracts the most attention to help grow its audience. This article has the most valuable Instagram marketing tips (that actually work) to help you generate more sales and improve your ROI.
What is Instagram Marketing?
By definition, Instagram marketing is the process where brands harness the power of the app to promote and sell their products and services. Today, brands strive to be active wherever their audience is, and Instagram is one of the leading platforms where businesses from almost every industry can find their ideal consumers.
The platform offers businesses and marketers various avenues to connect with their target audience, generate brand awareness, and share products.
But to succeed as a brand on Instagram, you must own an Instagram business account. A business account doesn't only offer a plethora of marketing opportunities, but also makes it easier for your customers to get in touch directly. This reduces the effect of overthinking their purchase decisions. The moment they develop an affinity for your product, they can seamlessly get in touch with you to go ahead with the purchase. Remember that a branded business page has more followers than a regular account on Instagram.
15 Tips to Generate More Sales on Instagram
Have you been leveraging Instagram marketing for a long time but are not getting the desired results? Or have you just started building your brand on the platform and don't know how to generate sales? The following tips will help your business explore incredible opportunities to generate more sales on one of the most popular social media apps, Instagram.
Use Captivating Images with a Powerful Caption
Instagram is full of beautiful images shared by users and brands alike. To stand out,  you must share stunning images that speak to your audience. The aim should be to stop Instagram scrollers by instantly catching their attention. You can also enhance your photos through photo-editing tools to make your feed aesthetically pleasing or add a great creative caption copy. Don't forget to supplement your images with a powerful caption to help your audience better relate to the product.
Leverage the Power of Videos:
Short-snackable videos get the most attention on Instagram. Instagram reels receive 22% more engagement than other Instagram posts. To sell your products, the videos must begin with a perfect hook that instantly catches attention, elaborate on the perks of purchasing your product or service and end with a call-to-action. You can create behind-the-scenes videos, product-specific videos, or a shot of popular influencers using your product. Remember to add captions in the videos for those who watch videos on mute.
Frequently Engage with Your Audience
Customer interaction is extremely important to driving sales for any business, be it offline or online. You cannot just expect the customer to buy your product as soon as they enter your store without first responding to their queries or providing valuable suggestions. The same principle applies to Instagram marketing too, where you must strive to respond immediately to user queries and comments to build a positive rapport and engagement with the consumers.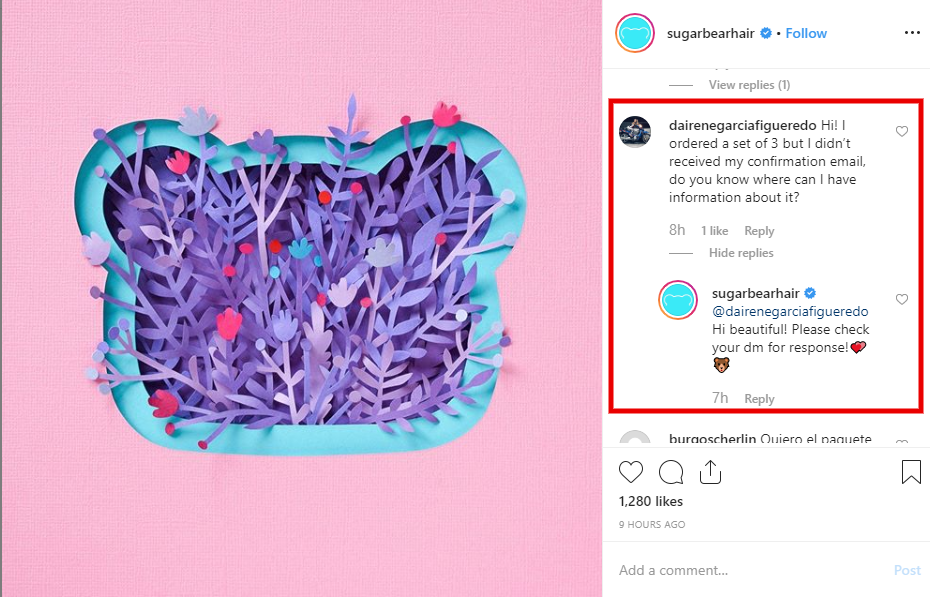 Your Hashtags Make a Huge Difference.
You can easily add up to 30 hashtags to every Instagram post, which can be effectively used to increase your post's reach. But to get in front of your customers, you must use the right hashtags, chosen through extensive research and continuous experimentation. If you are collaborating with influencers, you can also ask them to use the same branded hashtags for a wider reach. It is also important to have a healthy mix of hashtags—to get the maximum engagement, one should incorporate a mix of viral, popular, and super-niche hashtags.
Integrate useful plugins
Plugins like Shopify's Linkpop and Shoppable Instagram Galleries will allow you to tag products available for sale so that users can purchase them directly on Instagram. Users are more likely to make a purchase directly by clicking your product's photograph on Instagram rather than searching for the same product on your website.
To Share Product Teasers
Planning to launch a new product? Share a teaser with your Instagram audience to get them talking and intrigued by your product. A teaser also acts as a free word-of-mouth marketing tactic that is sure to draw the attention of even those consumers who are not your direct customers. Starbucks is the best example of selling through teasers by introducing seasonal drinks without forcing anyone to buy them.
Share Exclusive Content Through Stories
Instagram reels and stories are a powerful tool to connect with your consumers and target audience. You can use these to share user-generated content, secret tips, special discount codes, or even short-term contests. And since stories appear at the top of the Instagram feed, they are more likely to grab attention than your regular posts. These are great for increasing brand visibility, customer engagement, and interaction to boost sales further.
Avoid Being Salesy
People use Instagram to socialize, not shop. So, if you want to generate sales through the app, getting creative is the only way to go. Your posts must provide value to the customer and spark their interest in your product. Posts inspired by real-life situations, genuine reviews, or user-generated content are the ones that gain maximum attention. You can have many other content ideas, but make sure none of them make your audience feel that they are being pressured to purchase your product.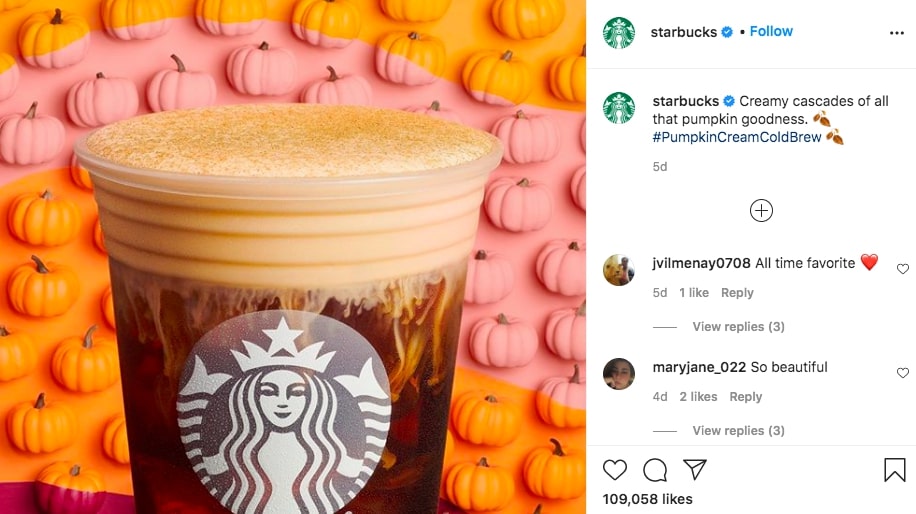 Run Compelling Ads and Retargeting Campaigns
Regardless of your engagement and reach for organic content, you must have an Instagram paid marketing strategy to generate sales. Instagram ads help you better target consumers who might be interested in your product, garner a wider audience reach, and help you get valuable insights into your target audience. You do need to spend a fortune on Instagram ads. Most of the time, even budgeted campaigns, when done right, perform better than high-cost ones.
You can also run retargeting campaigns to reach customers who've visited your website but didn't make a purchase. Ads have the power to influence a customer's buying decision, provided you choose the right targeting options.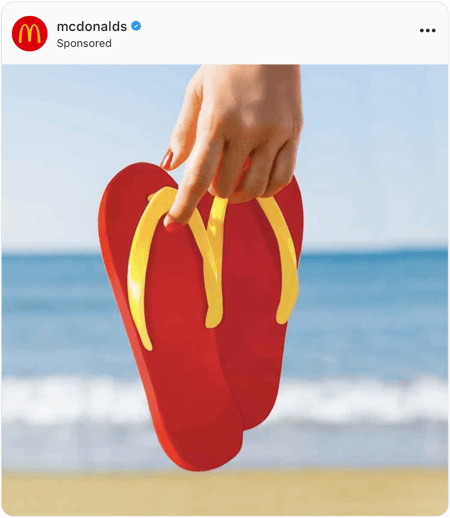 The Power of Influencing
The concept of influencer marketing gained momentum through Instagram, where a select few people with good followership in a select niche collaborate with brands to market their products. If you intend to grow your brand on Instagram and boost sales, you must partner with the right influencers to get the word out. This doesn't mean that you have to go for the best only. You can connect with micro-influencers and urge them to share a direct link to your products through stories or even direct DMs.
In-App Shopping
Your Instagram business account has the option to launch an Instagram store where you can directly list all your products to ensure ease of shopping for customers. Instagram also allows businesses to integrate in-app chats to help customers make a purchase. With in-app buying features, your customers no longer have to leave the app for payment and shipping options, thus ensuring that they stay longer on your page.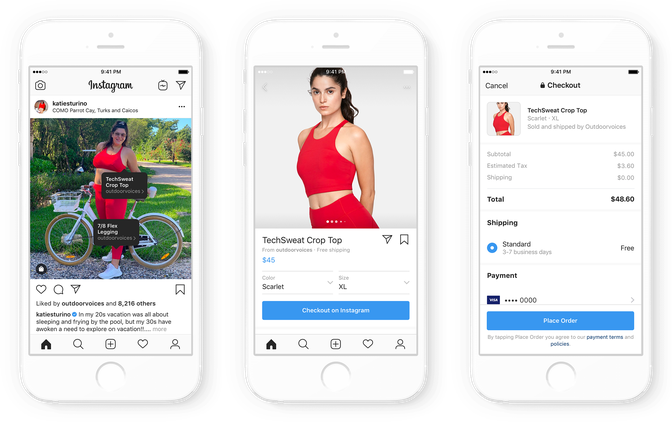 Be Authentic and Educate the Customer
Selling on Instagram doesn't mean that you'll share false information to lure customers. All your posts and ads must sync with your brand's aesthetics and values. So, the best way to build a positive brand image is by letting customers know what your brand stands for instead of falsely promoting your products. In fact, brands that educate customers, either about the industry or a specific product, get the most attention than those who focus on just selling.
Don't Forget the Competitive Analysis
It is important to understand your customers and competitors to succeed in business. Understanding what type of content your competitors post, how they try to increase sales, and what techniques other relevant brands use to capture customers' attention will aid in developing an effective Instagram marketing plan. You can even ask your regular customers about their take on your social media content to make necessary improvements and take your sales to the next level.
Track the Right Instagram Metrics
To generate more sales on Instagram, you must regularly track your performance and improvise your marketing strategy accordingly. Having measurable results will help you better understand what works best for your business. The follower growth rate, engagement rate, and URL click-through rate are the three most important metrics you must always be aware of.
Use the free tools
Instagram offers a variety of free marketing tools that you must leverage to increase your brand's visibility and, consequently, sales. These include key tracking metrics, customer demographics, photo editing and enhancement, AI integration, and many other tools that will help you engage more people and, thus, boost sales.
Conclusion
With more than 1 billion active users worldwide, Instagram has come a long way from being merely a social media platform to a place where people turn their passion into purchases. Instagram has evolved into a space where people live their virtual lives, a place where they develop their dreams and aspiration. Promoting your product in such a place gives marketers an advantage where it's easy to convert viewers into impulsive buyers. 
Promoting your products through influencers will make viewers aspire towards owning the same products along with reinforcing the legitimacy of the product and its quality. 
Unlike most media channels, social media channels like Instagram have tons and tons of user data. When marketers decide to use Instagram advertisement channels, Instagram helps them by channeling the paid advertisements to the right niche of customers that according to them will be the most interested in the products. And when leveraged the right way, it can help brands significantly boost sales by reaching the right customers.
So, which of the above strategies do you plan on using first to boost your Instagram sales?
Tags: Brand Marketing, Brand strategy, branding, Content Marketing, Digital Marketing, Digital marketing strategy, instagram analytics, Instagram marketing, instagram shopping, Marketing, Marketing strategy, Social Media, Social Media Marketing, Social Media Strategy, social media trends