Reading Time:
6
minutes
We have all heard the age-old adage—"They are doing it for the TRP"—but it is true. The target audience—their conversations, views, and ratings—drive the media and entertainment market. So, it is only natural that these players regularly tune in to social listening. 
By monitoring digital platforms (such as social media networks, forums, blogs), brands in the Media and Entertainment world can gather valuable information about what people have to say about their products—in this case, films, television, and more.
When they have this information, they can assess whether their content drives the desired results, which products they should focus on, and how they can improve their services. They can also use the feedback to further strengthen and expand their business models and strategies.
Media and Entertainment brands have a unique voice among others within the industry. The way they say things, respond to the market, promote their products and interact with fans is unlike other business models.
Much like each person has an individual voice, so do businesses. When you're involved in a conversation with your fans, seeing what they have to say is helpful when determining where you should be headed.
But that is not all. There are several different aspects of social listening from which these players can gain. Let us take a look.
Why does the Media and Entertainment World need Social Listening?
Social listening is a great way to have your finger on the pulse of everything your customers are saying. This reflects real-time, authentic conversations your customers are having regarding your products and services in the digital realm. In the Media and Entertainment world, this information is crucial.
Track real-time conversations and improve brand assets
Media and Entertainment brands continually publish content across multiple channels. There is a constant need to communicate, connect, create and share information with the world.
When these brands can track the way people are responding to this content in real-time, it only improves their processes and final results.
Social listening helps such Media companies to perfect their communication, improve their services, and even elevate the quality of their customer experience.
Case Study: Netflix Socks
By monitoring conversations around their brand and the Media and Entertainment space as a whole, Netflix was able to determine that some of their customers tend to fall asleep when they are watching movies or the television.
Their solution? Netflix Socks. These are AI-driven socks that monitor the user, detect when they are falling asleep and pause the show, so they do not have to wake up to spoilers.
This not only wins them some hearts but also helps them generate side revenue and expand their product line.
Gain a unified approach across the globe
In a world where content consumption reigns supreme, social listening is a big part of success in the Media and Entertainment industry. Media and Entertainment brands face the same challenges as faced by most companies when it comes to their digital audience: varied reviews.
The difference is that Media and Entertainment brands have millions of fans, and their communities are not just global but also powerful. Such companies partake in social listening to bring a unified voice to all of the hundreds of conversations that are taking place across the globe.
When they can group together similar sentiments and target them, they can reach out to a wider audience. This, in turn, helps make the solution far more effective than it otherwise would be.
Case Study: Penguin Random House
Penguin Random House is a leading publishing company known for backing authors that go on to produce bestselling works.
Do you know how they are always able to do that? Through social listening. By paying close attention to what their readers have to say and what their competition is doing, Penguin is able to bridge the gap and support their authors in publishing works that cater to such niches.
As a result, they are able to consistently meet underserviced areas and have, hence, developed a loyal niche of supporters.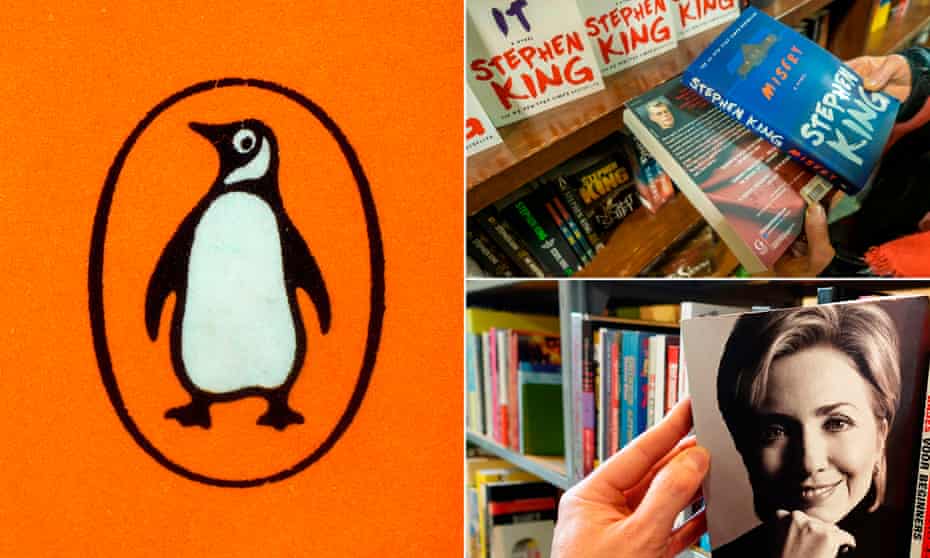 Growing the digital community
Like with any other business, Media and Entertainment brands care about their social media community. They want to actively partake in growing the community and helping them engage.
But when there is a higher volume, it can get tricky. That is where social listening comes in. Companies can use social listening to understand what people have to say about their brand.
By paying attention to these conversations and making moves on any suggestions or recommendations, Media and Entertainment brands show they care about what their audience has to say. That, in turn, helps boost engagement rate and help the brand build a more loyal following.
Case Study: Ashutosh Gowariker Productions
Led by Director and Producer Ashutosh Gowariker, AGPPL has an approximate following of 11300 on Instagram, 18100 on YouTube, and 106000 on Facebook.
What helped them grow their social media community to such high numbers was listening to what their audience had to say. They paid attention and realized that actor-focused reels performed best on Instagram, dialogue-led videos on YouTube, and behind-the-scenes on Facebook. 
When they started publishing content that met this, they could grow their community exponentially.
Establishing a brand
For Media and Entertainment brands, there is nothing more important right now than cultivating your brand and building a reputable name for it. 
This is especially true for those companies that represent talent. Their repute is what helps them bring in talent and, hence, brand partnerships and advertising revenue.
Having an esteemed reputation is paramount, and social listening goes a long way with that. By scrutinizing conversations across several networks and platforms, brands can get an understanding of what their audience resonates with and what they do not.
They can then determine which actors to place where, which brands collaborations to enter, and when to release their content.
Case Study: 20th Century Fox
20th Century Fox, perhaps the biggest production house in Hollywood, regularly uses social listening.
They keep a track of how their movies are likely to perform, how movies would perform with certain actors, and whether movies are better released digitally or in theatres.
In what ways does the Media and Entertainment world use social listening?
With the amount of information being shared virtually every minute, it is necessary for businesses in the Media and Entertainment industry to constantly monitor, stay up-to-date, and determine what information is impacting their business. To do this, brands generally use social listening (and the collated data) in the following ways:
The first, of course, is allowing customers to garner feedback on their current product or project so they can make it better and improve their brand experience overall.
The second is to gather general information on how people are responding to media products in order to use that data as a strategic plan for future campaigns and offerings.
One of the best parts about social listening is that users can access its data in multiple ways. Social listening platforms provide data that can be used to inform strategic business level decisions, tactical marketing level decisions, and individual task worker level decisions.
Final notes
The Media and Entertainment world is a business built on sound, structure, vision, and imagination. It is a complicated marketing environment that requires knowledge of its audience and timely communication in order to be successful. That is where social listening comes in.
With the advent of the internet, a lot has changed in how Media and Entertainment businesses operate. Today, Media and Entertainment businesses actively partake in social listening to monitor conversations and deliver results. The people in this environment always have their finger on the pulse of everything social and are able to provide high-level information on reviews, news, and trends when required.
This is especially helpful in the ever-changing Media and Entertainment landscape, where most consumers seek immediate gratification and want the content to be customized to fit their needs. To meet these pressing demands, a number of Media and Entertainment businesses have already opted for social listening, and numerous more continue to join.
What they gain is an edge that allows them to be the trendsetters and front movers that determine the pace of the market and enable changes in market behavior to fit consumer demand. They are also more aligned with their audience's needs, wants, and desires and can provide rapid solutions even in high-pressure environments — all enabled through social listening.
What's even better is that—while it is a relatively new concept—social listening is not a difficult task to perform. By signing up with agencies such as Konnect Insights, you can derive an omnichannel customer experience platform set to keep the conversation flowing 24/7. This one platform allows you to perform a spectrum of functions across Social Listening, Online Reputation, Social CRM, Social Analytics, and more—all with the aim of helping you listen, evaluate, and act. So, when you are in your most pressing situation, you know exactly how to deliver.
Tags: Entertainment world, Media and Entertainment brands, Media and Entertainment businesses, Media and Entertainment industry, Media and Entertainment world, Netflix, Social Listening