Reading Time:
6
minutes
The secret to revamping a firm is automation. The global pandemic has affected every conceivable industry, highlighting how quickly technology is being adopted.
Automation combines artificial intelligence (AI), machine learning, and robotics. It handles time-consuming, repetitive tasks we'd prefer to avoid, the projects we don't want human error to muck up, customer interactions that need prompt responses, and much more.
Software testing is not merely about locating and fixing application issues, as was the case in the past. Automated testing expedites product delivery while maintaining quality, assisting businesses in achieving their objectives.
MarketsandMarkets projects that the automation testing market will reach USD 49.9 billion by 2026, expanding at a 19.2% compound annual growth rate (CAGR).
The demand for automation testing is at an all-time high due to the quick improvements in contemporary technologies like the Internet of Things (IoT), artificial intelligence, machine learning, etc. Automation has advanced rapidly over the past few years and doesn't seem to slow down. What will automation look like in the future? This article will go through it and other topics.
Prioritizing Success Alignment, Sales, and Marketing
Automation cannot function effectively in silos. Because they significantly impact the customer experience, teams are especially important and should be aligned in their marketing, sales, and successful approaches.
Automating marketing emails is no longer sufficient. What happens when a contact is transferred as they progress through the funnel? Or when a lead completes a high-intent action, follow-ups? Automation workflows must take user behavior other than marketing teams into account because marketing teams are simply one component of the journey.
Automation Throughout a Business's App Stack
More tools than ever before are available to businesses. More businesses will have a Head of Business Systems function in the future of automation to manage their enormous number of tools. This position will have a significant amount of influence and the potential for change.
Our selected SaaS technologies will aid our companies' growth, success, and influence. Companies will connect their technologies to facilitate automated two-way data syncing and improved accuracy to achieve the best results.
RPA Supporting Organisational Productivity
RPA, often known as "robotics" or "robots," is the automation of rules-based processes using software that uses the user interface and may be installed on any type of software, including mainframe systems, web-based applications, and ERP systems.
This can entail filling out forms, transferring files and folders, and opening emails and attachments. RPA will likely become a more commonplace component of our workflows through standalone solutions, functions of the tools we presently use, or integrated apps.
The Use of Generative AI will Increase
Generative AI is a new cognitive automation trend starting to take off. It is built on AI algorithms and machine learning techniques that create new and original material by learning from existing data such as text, audio files, and photos. We can apply Generative AI to various tasks, including creating software programs, processing photos, advancing medication development, enhancing customer service, accelerating check-ins, and targeted marketing. Future applications of generative AI are anticipated to increase.
DevOps CI/CD will Fully Automate Continuous Testing
Since DevOps provides continuous integration and delivery (CI/CD) of high-quality software to clients, practically every organization must implement it today. Continuous automated testing of the software is carried out using automated tools in DevOps CI/CD at every level of software development.
Bugs are discovered and fixed in this fashion before the release. Software is continuously tested and released due to the shorter test cycles. As more firms continue to use DevOps, it is anticipated that this continuous automated testing of the software will grow in popularity. This is a type of intelligent automation.
Collaborative Bot Adoption
Cobots, also known as collaborative robots, are designed to interact physically with people in a shared workspace. These cobots help humans in smart factories by lifting heavy objects in warehouses and deftly clearing impediments from assembly lines. 
Small businesses benefit immensely from these bots because, unlike giant robots, they don't need much floor space or staff to program and manage them. Industries are using robots quickly to handle the shortage of labor resources, automate monotonous tasks and activities, maintain quality, etc. Robotic use of labor is anticipated to rise considerably across industries in the upcoming years.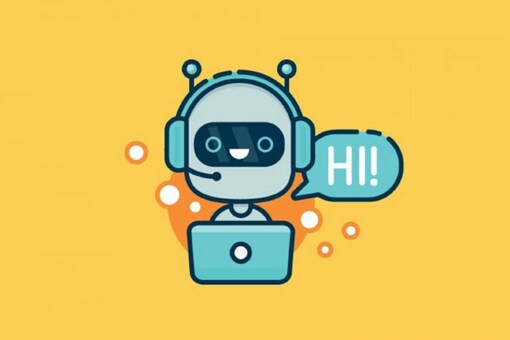 Adaptive Automation
Most businesses now have sustainability requirements. Additionally, with sustainability gaining importance worldwide, automation is an excellent tool for comprehending organizational operations and implementing the necessary changes.
Coding-Free Automation
The next big thing in automated testing is codeless automation. Testers can save significant time by automating the process of generating and running test scripts. Regardless of the size and kind of application, codeless automated testing eliminates the need to create thousands of lines of code.
This feature maximizes testing efficiency, dependability, and stability throughout the SDLC process. One of the most well-liked testing technologies, Selenium, provides codeless automation, allowing developers to devote more time to creating novel solutions.
Enhanced Experience for Customers and Employees
There is a connection between staff experience and customer experience—empowered employees can provide clients with superior services. Customers are unwilling to accept subpar service. Evidently, automation has dramatically facilitated the provision of smooth, intuitive, and individualized services. One cannot argue against the importance of automation, which justifies the likelihood that this trend will persist through 2022 and beyond as long as customer service remains a top concern.
Edge Robotics
Edge automation has been made possible by the requirement for local real-time data collection, analysis, processing, and storage. Organizations will increasingly rely on edge automation systems in the coming years because they are built to operate continuously without requiring expert onsite or remote IT support.
The Digital Transformation Challenge
Finally, it's critical to comprehend how complicated digital change is. Although it is unavoidable, changing business processes is not always a result of technology adoption. The latter calls for constant development in various areas, including, but not limited to, labor culture, company requirements, and market conditions.
Successful digital transformation programs integrate digital technology adoption initiatives with the business benefits of automating IT operations and procedures.
Of course, DX is only one factor in growing the company. When empowered by digital transformation, organizations may step up their game and become autonomous digital enterprises. This is a notion of the corporate world in the future that embraces innovative, technologically advanced systems across every aspect of the firm to thrive through seismic transitions.
The customer experience and overall organization productivity are directly impacted by employee engagement. However, engagement levels declined for the first time in a decade in 2021. Businesses must emphasize the fundamentals to promote employee engagement and general work satisfaction. Businesses will focus on enhancing the whole employee experience through automation in 2022.
The Anticipation of Intelligent Automation
Many observers anticipate intelligent automation will take off throughout significant industries in the next few years. The adoption of intelligent automation is expected to increase further as it offers businesses a means of advancing their digital transformation and automation journeys toward becoming independent firms. 
Companies may guarantee process and operational efficiency, save significant time and money and provide excellent customer and employee experiences by integrating sophisticated technologies (AI, ML, RPA, BPM, etc.) into cognitive automation. 
Utilize next-gen testing services from an independent QA and software testing services company to receive high-quality products that will give the customers an even better experience.
Automation allows workers to spend more time on high-value, personally gratifying tasks and less on tedious, repetitive work, like providing excellent customer service. Additionally, automation allows staff to provide smooth and individualized interactions, improving the client experience.
In 2022, using technology to increase speed or the bottom line is insufficient. Instead, automation must make working for both customers and employees simple.
Conclusion
Organizations may drastically speed up progress and reduce product delivery time by using automation testing. Offering thorough error reports also help development and testing teams increase the quality of their product. Both large corporations and quickly expanding start-ups can use automation testing services to ensure that their business processes run smoothly, cut costs, and enhance customer satisfaction.
The future of software testing is unquestionably automation testing. Businesses will find that adopting the newest trends will be a successful way to obtain a competitive edge in their sector.
After knowing the trends or changing dimensions of automation, Konnect Insights, a fantastic SaaS product, is here to assist. More than a thousand businesses trust us. We help brands to automate their services. Count on us to create an automated service or product that benefits the brand. We are a well-known platform for managing omnichannel customer experience management that provides an all-in-one solution for social listening, social analytics, social CRM, managing a brand's online reputation, social publishing, and many other things.
Tags: Adaptive Automation, AI, Artificial Intelligence, Automation, Automations, Bot Automation, Chatbots, Code Free Automation, customer experience, Digital Transformation, Employee Experience, Integration, Intelligent Automation, machine learning, ML, Natural Programming Language, NLP, Robotics