Reading Time:
5
minutes
The average attention span of a human is eight seconds today. The audience's declining attention span poses several difficulties, and the implications of this have been felt strongly by marketers.
Back in the day, all businesses had to do to succeed was hold their audience's attention for a brief period. They now need to change if they want their companies to prosper. This need to survive has brought back ephemeral content marketing.
Ephemeral material, usually photos and movies, is rich media that is only available for a short while. It is transient material created as part of Social Media Strategies to capitalize on users' fear of missing out (FOMO) and prompt a quick reaction. The concept, popularised by Snapchat, has gained significance for some firms, but many have been sluggish or unwilling to adopt it.
It seems sensible that ephemeral content is one of the major social media trends, given the increasing social media user base. For brands, this is a chance for amusing and engaging interaction with the target market. Therefore, if done correctly, short-lived content can assist you in advancing your firm, regardless of its size and industry.
According to a Hootsuite survey, 90 percent of brands utilize social media to raise brand recognition. It might be challenging to separate yourself from the competition if your business is small. Companies must follow trends to get noticed, which is where ephemeral content marketing comes in.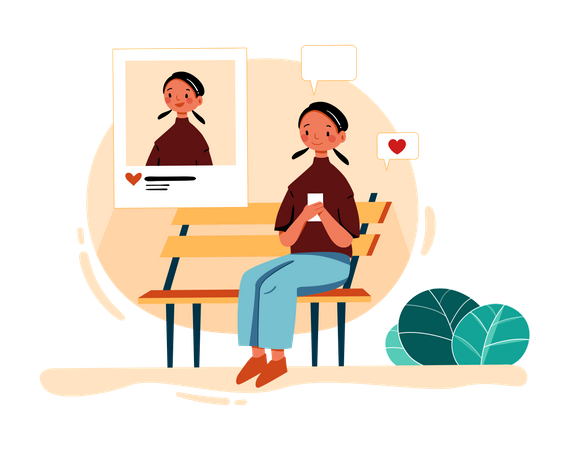 What exactly is ephemeral content?
Ephemeral content is what it sounds like: fleeting, ephemeral content that vanishes after 24 hours from the top of your social channel feeds.
It can be anything from movies to pictures to simple text or typography blocks. But as that 24-hour window closes, it vanishes into thin air like a candle flame, regardless of the substance. If you don't repost it or add it to your Instagram or Facebook Highlights, it won't ever be seen again.
Most brands use ephemeral content, or snackable content, to its fullest extent. But why should businesses spend money on a 24-hour marketing campaign? The "temporary" quality of ephemeral material is a marketing gimmick that uses the FOMO effect and is intended to elicit a strong reaction from the audience.
The content's air of urgency not only promotes the company but also quickly piques readers' interest in its goods and services. Unquestionably, FOMO is one of the most potent forces driving modern consumer behavior and customer experience.
Boxing Day and flash discounts are highly well-liked for this main reason. The audience is compelled to actively seek out a specific brand because they are afraid of missing out because of the transient nature of such content.
It can be used to a brand's advantage to persuade the audience to frequently visit its website. One of the best social media brand-building tactics is using FOMO to increase audience top-of-mind awareness gradually.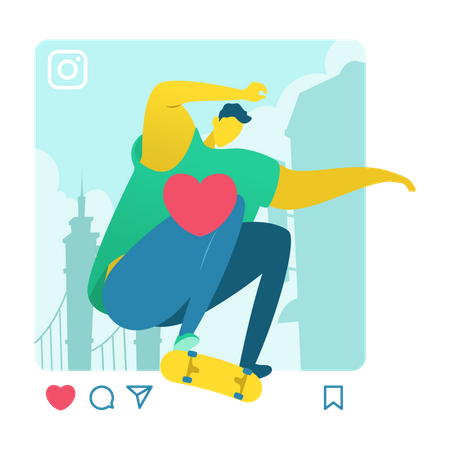 Why use ephemeral content in your social media marketing strategy?
Brands and customers can both benefit from ephemeral content. As a result, it's not surprising to see numerous social networks, including Instagram Stories, Snapchat, and Messenger Day, fully embracing the concept of transmitting fleeting content.
Ephemeral content's novelty is another feature that boosts its appeal. Consumer interest in transient content like Snapchat Stories and live-streamed videos indicates that younger people find it unique and intriguing.
But why should you be investing in this form of advertising? many reasons!
To elicit an immediate response:
The most obvious objective is to get the user or viewer to respond immediately. The user's immediate response could be to sign up or make a purchase quickly.
He or she may also spread the word about the information by sharing, liking, or responding in some other way that is public and visible to others.
Ephemeral content's transient nature fosters a sense of urgency motivated by the fear of missing out.
To increase user engagement:
Ephemeral content enables the user to engage with the brand more deeply while also enabling the firm to sell the user its product or service. You can use Konnect Insight's Social CRM to engage your customer. 
Ephemeral content encourages user-generated content as part of a content marketing strategy. Ephemeral marketing tactics enable the user to act on behalf of a brand, be it by editing and changing photos or an invitation to create an image or story relating to a business.
To increase the content volume:
You may produce more content with less work and reduced overhead if you have a well-designed ephemeral or snackable content strategy. You can immediately get your story in front of your audience using graphics and rich media, including video.
For instance, Facebook Stories lets you interact with your audience as part of a continuous story. Your profile and feed are viewed as separate channels or platforms from your stories. As a result, you can post an endless stream of visual content without affecting your newsfeed.
To boost loyalty:
One of the methods to increase brand loyalty is by using ephemeral content. You can design ephemeral content as part of your social media strategy to give your audience a view into your client's corporate culture.
Instagram and Facebook stories are ideal platforms for sharing live events and showcasing team members who make magic happen in your company.
To reach wider audiences:
People interact daily with stories on Snapchat, Facebook, and Instagram. More than 200 million users use Instagram's Stories platform each month.
Consider the likelihood that you could engage with a much larger audience in this situation. Instagram stories have only been around for over a year, but they now draw 50 million more monthly users than Snapchat.
Your overall reach will probably grow if you actively post single-story items on Instagram, Snapchat, or Facebook, especially user-generated tales.
Best practices for an ephemeral content strategy:
Consumers increasingly want authenticity. Ephemeral content, which is more casual and spontaneous, makes your company more humanized and relatable. As a result, users become more devoted to your brand.
But how can you deliver such content? Here are the best ways:
Make a plan:
Choose the platform you want to use and ensure your material is relevant. Additionally, it must be consistent with your brand, so you must decide whether photographs or videos are appropriate.
Narrate a story:
Before you start, ensure you have a tale to tell and plan it out. Use a narrative technique with words and a style that appeals to your audience.
Be consistent about posting:
Publishing content that vanishes rapidly necessitates more frequent and consistent posting to maintain engagement. High-volume content production and delivery run the danger of distributing irrelevant content. You must, therefore, maintain consistent messaging in addition to having a consistent schedule.
Show authenticity:
Maintaining a personable, casual, and genuine tone with your content is essential because 86 percent of consumers feel authenticity is crucial in determining which brands they like and support.
Offering the viewers a casual look into your company, going "behind the scenes", can increase authenticity and foster trust.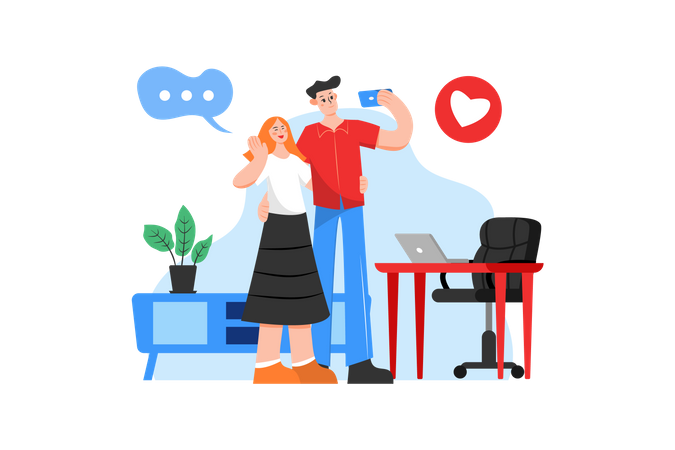 Don't miss the trend!
Ephemeral content may seem to go against marketing logic, but it has many possibilities. Always remember that it's about increasing brand recognition, leaving a lasting impression, and creating relationships with your target audience.
With an evolving fanbase, marketers must rely on the idea to break through the clutter, create brand awareness, advertise goods and services, and even increase sales.
The ephemeral content marketing strategy has the potential to revolutionize the market.
Tags: Content, Content Marketing, Ephemeral Content, Marketing, Snackable Content, Social Listening, Social Media, Social Media Marketing