Reading Time:
4
minutes
If your consumers are demanding a personalized customer experience, data-driven marketing is the solution to it. It is the foundation of any advertising or marketing strategy. Take a look at how it can benefit your brand or business to achieve goals.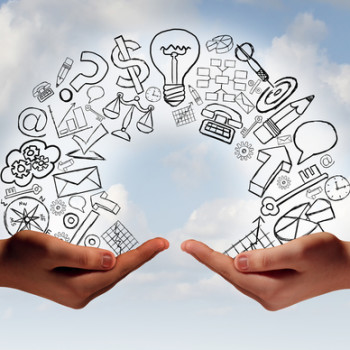 Accumulating data
Imagine being addicted to data! According to the definition of 'data junkie,' one can say that such people never get rid of any data they collect, and they never have enough! They hoard data thinking it will come in handy at any point in time during their marketing journey.
The importance of data to a marketer
What is the first thing that a marketer needs to know? It is what the customer wants. Marketing has evolved through the years. At first, all marketing strategies targeted the masses via email and mainstream advertising. One could not pinpoint a particular customer who wanted the product. It was assumed that the one who wanted it would buy it. Years later, in the 80s, with the advent of computing, direct marketing came into being. Direct mailing and telemarketing targeted only specific segments of society. As people became more addicted to their mobile phones, email marketing increased in popularity.
But the days of unfocused marketing are over. People are now highly dependent on their mobiles to stay connected. A marketer has no excuse for not knowing what his customer wants. Tools that capture data and give information at every stage of the rolled-out campaign are now available. Marketing is presently data-driven, backed by extensive research and collected buyer information.
Effective Marketing
Making quality content backed by data is the most effective form of online marketing. It is to understand the target consumer's likes, dislikes, buying behavior, pain points, challenges, and needs. When vital information like the user's online activities, buying patterns, social media presence, and browsing practices are collected, it can help a marketer recognize what works for better focus. This way, content creation and production of marketing ideas have better reach and engagement. 
Data-driven marketing allows for organizations to optimize their digital presence leading to better performance. Personal experience improves by advertising strategies that keep customers' likes and dislikes in focus. While marketing, consider data, and it will reveal whether the set marketing strategies are working or not.
Why is data so important?
Let us look closely at why data-driven marketing is necessary.
Finding the ideal customer

: Knowing and finding the right audience is significant to marketing. When you target such customers, they will buy from you, remain loyal, and become brand ambassadors for your product. 

Knowing what works and doesn't:

When marketers use data for their marketing purposes, it gives valuable, unbiased information about the marketing strategies and campaigns. One can save time and money as the marketer gets to know what is working and what is not. 

Know where your customers are: Analytical tools available tell you which websites your customers have come from, the number of visits made to the website, and the days and times they visit.
Gives the brand its credibility

: During a company presentation, the amount of ROI the marketing strategy has generated can be supported by the data collected by marketers, which can compel the bosses to increase marketing budgets. Data is clear, concise, and powerful.

Allows for customer-targeted campaigns: Data-driven marketing helps the brand create targeted advertising content that addresses a customer personally. Definite insights into the customer's interests, lifestyle, and purchasing behavior enables creating content that resonates with the customers.
Achieving consistency

: When you use data to create content across all the social media channels you are present in, you extend the reach and communicate better. When you know your customer, your messaging can be consistent to help your customer identify with your brand. 

Segment your audiences according to the various stages of purchase:

Instead of sending the same content to all your customers, one can alter the messaging according to the buyer's purchasing stage. When you segregate the buyer's journey according to their habits, demographics, and buying behavior, you can manage marketing content better.

Recognizing the type of buyer:

When you have enough data about a customer, it becomes easier to know their preferences and interests. It will give you an upper hand in understanding the messaging that has to go to pique their curiosity.

Recognizing customer needs and wants:

Data-driven marketing enables the marketer to identify customers' needs and wants and know their pain points. If you can match your product to what your buyer is looking for, you have upped your game.

Drives customized marketing:

Data helps you to know what your customer is looking for, and exactly when they need the product. This allows the marketer to reach out to them at the right time with proper messaging. 
Every marketer must also be a data junkie. Data is very crucial for the success of any marketing campaign. It informs you about your customers, competitors & your brand. Give your customers the right information at the right time at each stage of the buyer's journey, helping them to convert those prospects into customers and later to brand advocates. Data-driven marketing helps develop unique relationships with buyers and prospective customers. Precise data gives the company better insights into the ever-changing tastes and wants of an exceedingly competitive marketplace.
Tags: Big data, Data, Data Analysis, Data Analytics, marketers, Marketing Technology