Reading Time:
6
minutes
"If you are not taking care of your customers, your competitors will." – Bob Hooey      
A brand's top priority is to take care of its customers. As "No Customers = No Business". So the best possible way to take care of your customers is to know what they need or want. Brands that study their customers and understand their data are more likely to be successful. Assuming what customers need is an expensive marketing strategy and there are chances that it can turn out to be a failed theory as well.
Fetching raw data about your customers and turning it into meaningful insights is vital for any brand. Once you have discovered the opportunities and shortcomings based on the customer's behavioral study, you will perceive consistent improvement in the decision-making process. Knowing what your potential customers want or desire is the key to success.
The more you understand their needs and demands, the easier it becomes to identify lucrative opportunities to sell products or services. Hence, in this digital age, it has become imperative to use data points such as customer analytic tools that allow you to add value by modifying the marketing strategy as per your customers' actions to deliver excellent results. 
10 Top-Rated Customer Analytics Tools
A business owner must invest sufficient time and resources while doing extensive business analysis, majorly in crucial areas including functions to analyze, scrutinize data, and figure out the plans to achieve your long-term and short-term goals. 
Let's look at 10 dynamic customer analytic tools facilitating the analyzing process, be it for any business: 
Konnect Insights is an omnichannel customer experience suite that will help your brand to become customer-centric. It is a unified platform for your brand, offering every aspect of analytics, Social CRM, BI Tools, Publishing, etc. It is a one-stop solution that comprises Social Listening, Social Customer Relationship Management, Social Analytics, Surveys, Crisis Management, Online Reputation, Publishing, BI Tools, and Dashboards. You can start with a free trial swiftly or go for a paid plan by getting a quote from the team once you mention your requirements. Konnect Insights with the help of the data from customer behavior/sentiments helps make key business decisions via market segmentation and predictive analytics.
Mixpanel helps SaaS and website owners fetch real-time data insights after analyzing customers' responses for a product, what features they use the most, who your potential audiences are, and other crucial parameters. The software is best known for structuring and standardizing customer experience and retention by performing event tracking and studying in-depth usage statistics and the latest trends. The reports are quite easy to generate without needing to work on any kind of code. 
One of the leading data analytics tools, Google Analytics is predominantly used for analyzing website traffic, goal conversions, user bounce rates, and real-time visitor count. The platform is the market leader in the analytic webspace as more than 30 million websites use Google Analytics for data sampling, A/B testing, and exploring customer behavior and acquisition channels. To check the main acquisition channels, you need to visit its website or app and evaluate the real-time data of customers. The data can be easily converted into reports that you can share with your team and make future decisions accordingly.
Suppose you are looking to get valuable insights to analyze web visitors' patterns and identify how they interact with your site. In that case, Kissmetrics is an astounding web and analytics platform to choose from. The analytic tool allows you to track the customer journey and see what features are valuable for them in real-time. It also enables you to track monthly recurring revenue, new subscriptions, churn, trial to signup conversion rate, and much more. The software gives you brief data to create behavioral marketing campaigns targeted at different customer age groups. It even allows marketers to do some precise targeting and segmentation of customers so that no lead can slip out of their funnel. 
A robust analytics tool, Crazyegg helps marketers use critical data to enhance the user experience of all websites and comprehend who their target audience is. Using Crazyegg, a marketer can enhance the user experience immensely, be it for any website. Plus, it also allows you to gauge visual reports and individual screen recordings, helping customers, in case they get stuck, and the marketers to check the user flow. Its built-in A/B testing feature allows users to create different test layouts and compare them to competitors. The tool allows users to analyze clicks segmented by referral sources. 
Hotjar is a renowned product experience insights software helping you collect and analyze session recordings, heatmap analysis, and user feedback to improve the customer experience. One of the best things about Hotjar is that it provides you with an opportunity to explore and understand customer behavior profoundly; you can check individual user recordings to analyze their flow and identify the source/place where the majority of the viewers are coming from. The tool delights your customers by providing a visual overview- showcasing taps, clicks, and scrolls on a website. They also have a built-in engagement option that allows users to ask for surveys, in-app forms, and polls on their website.
Woopra is an end-to-end customer journey analytics tool that allows businesses to optimize, track, and inform the customers' journey by providing detailed reports. It tracks how a user is browsing through your website or an app and provides reports for the same. The software gives insights into the customer's interaction with your product, opening emails, or using particular features. You can easily track how many customers are visiting your website, the pages viewers visited, their last visit, individual social media profiles, etc. The platform also allows you to catch trends like campaign performance by source, subscription-based on location, feature usage, and much more.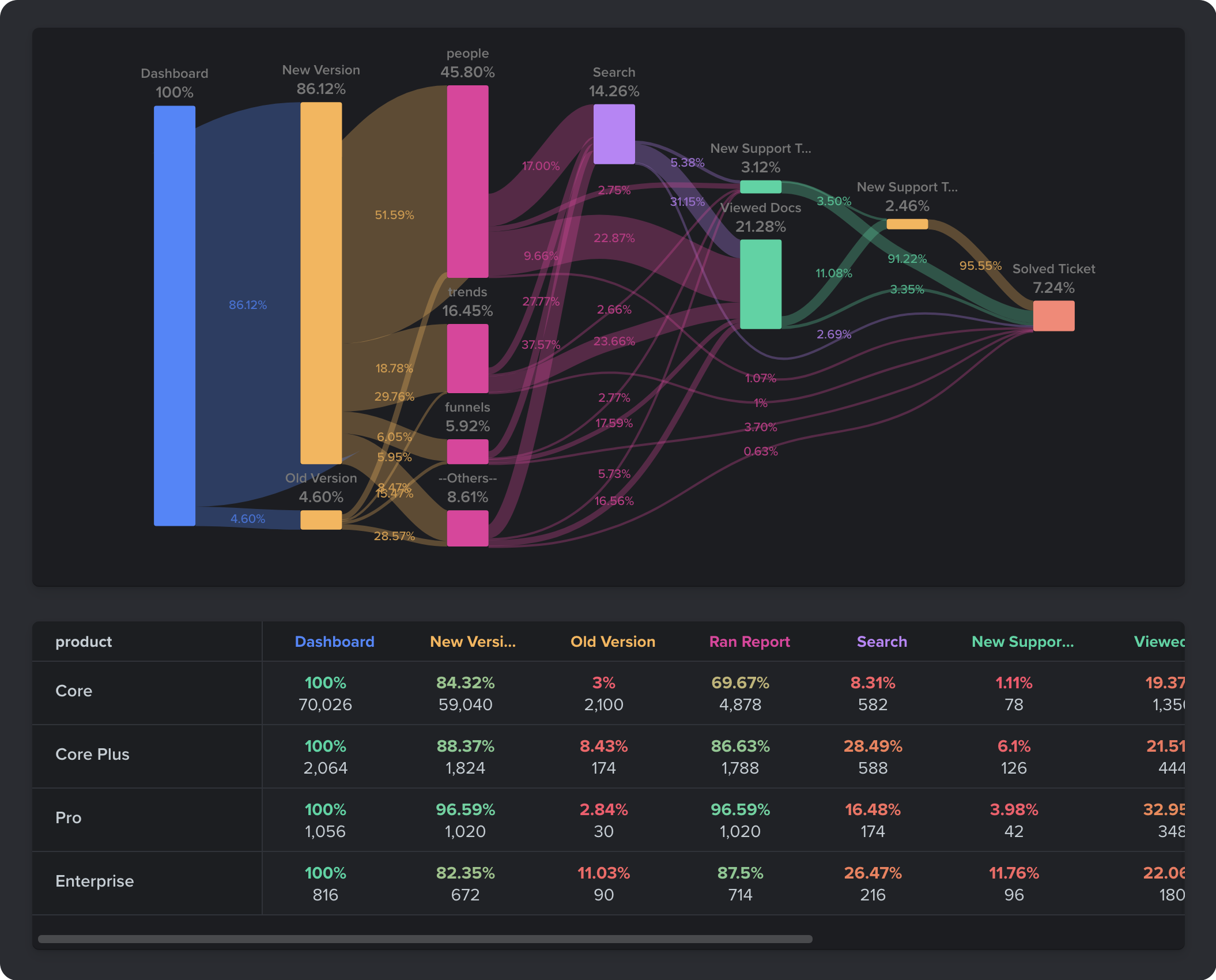 Totango is known for providing potent customer services, enabling you to design, analyze, scale, and run your SaaS customer journey. The tool helps connect the dots of customer data, drive proactive engagements, monitor customer actions, and simplify the complexities of customer success. The cloud-based customer success and retention tool. It has enabled various companies to operate around their customers effortlessly. The platform is integrated with robust AI, analytics, customer engagement, and lifecycle management tools. It is a one-stop solution for business owners who want to manage all post-sales activities.  
Simplity is one of the best data intelligence and customer analytic services providers, ideal for small, medium, and large enterprises. The fantastic tool has traditional and advanced analytical services allowing all business owners to meet their business objectives by using data for insights, growing performance, and boosting customer experience. Opt for Simplity if you want to scrutinize your customer behavior patterns meticulously and measure product impact.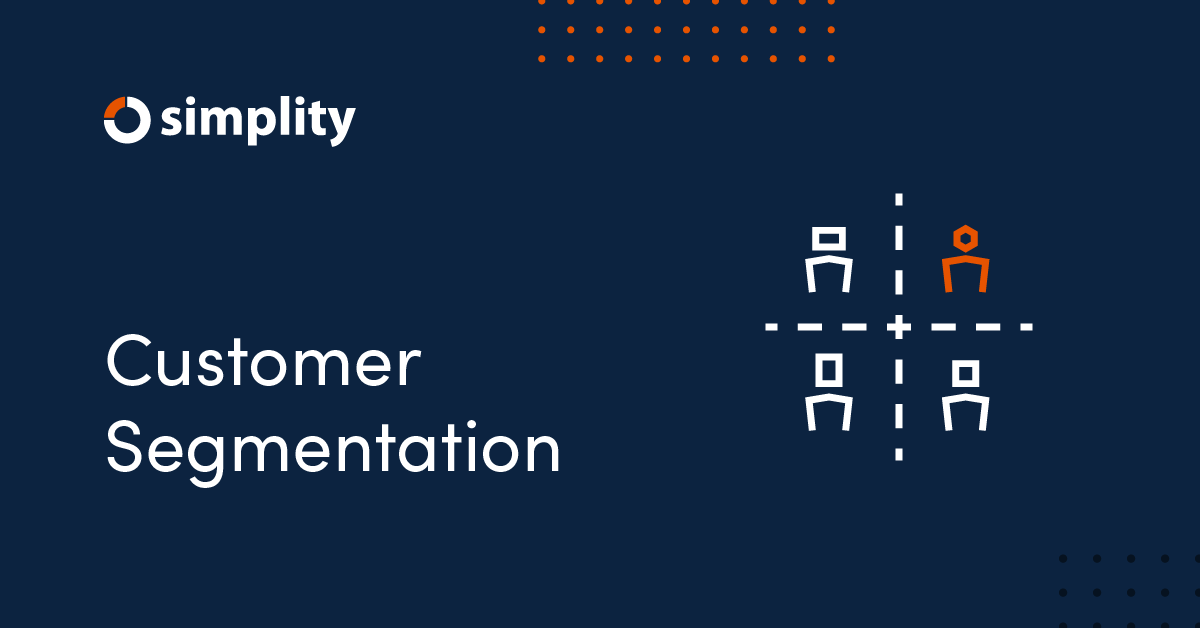 Tableau is an impeccable customer analytics solution that allows you to analyze data, pinpoint prospects, and anticipate customer demand using demographics. This platform also provides a 360-degree view of every customer by diving deep into individual clients' profiles. It helps you extensively study the consumer behavior pattern and current trends to drive a robust strategy. It is an excellent software if you want to get insights into the conversations happening around your product, industry, or service.
What's your pick???
This wraps a list of some amazing customer analytics tools and software that you can purchase in the year 2022. Customer Analytics tools will help you to monitor and better study your audience so that you can target them correctly. You just need to get the right tool that suits your brand best.
Did we miss out on your favorite tool?  
Tags: Analytic Tool, Analytics, Best Customer Analytics Tool 2022, Business Analytics, customer analytics, Customer Analytics Tool, Customer Analytics Tool 2022, Customer Analytics Tools 2022, Data, Marketing strategy