Reading Time:
7
minutes
Marketers already knew how crucial it was to know the consumer before the pandemic. What's different today is that all marketers create a target audience and analyze them before building their campaigns to work on their performance marketing.
You must learn more about your target audience, what they value most in a brand, and what language they prefer, and then your brand must establish a personal connection with them. Primarily, the needs of the target audience are divided into five distinct segments: 
Health: These customers prioritize their own and their families' health above anything else. They'll go for items and services that are low-risk.
Affordability: Many customers choose product utility over quality and brand recognition.
Experience: These are the folks who are willing to try new things and break free from the confines of their homes. They are willing to experiment with new items and brands.
Society: Consumers who value society above all else seek trustworthy and dedicated brands for the greater good.
Planet: Consumers are concerned about the safety of the planet and its effect on it. These folks are attempting to reduce their carbon impact as much as possible through their purchases.
Brands will be able to identify "where to play" and "how to win" by analyzing these behavior shifts in performance marketing. So let us understand what exactly performance marketing is.
What Is Performance Marketing? 
Any online marketing campaign that deals with enhancing a company's performance is known as "Performance Marketing." In this marketing method, businesses assign marketing companies to upscale the growth of the business. The marketing organizations charge the companies for generating more backlinks, conversions, and clicks. 
This is very much different from organic marketing. Performance marketing will take into account all the attributes of a promotional campaign. You will only pay after you have received your desired work. This way, the power rests with the advertiser. The advertiser will tell the marketing agencies what to do and what attributes to target specifically. 
Performance marketing is becoming increasingly popular with each passing day. One of the biggest reasons for this is to see your performance and conversion before paying the agency. 
In the case of traditional advertising, a business has to invest all their money first and then put up an advertisement. This is very insecure as you do not know whether there will be any form of conversion or not. 
Common Types of Performance Marketing
One of the many ways brands stand out amongst others is by harnessing performance marketing. It requires sales optimization to provide better customer service. 
As the name suggests, the basis of the marketing strategy is to evaluate a company based on its performance. 
Paid campaigns are very popular these days. These campaigns optimize the target audiences and try to expand the reach of your business to a maximum number of audiences. 
Once a campaign is running, the business can run several marketing metrics and evaluate the effectiveness of the campaign. Therefore, the digital platform can be very profitable if you can utilize it to its full potential. 
One of the most significant advantages of online marketing is that your business will reach the target audience. In addition, unlike in an offline mode of business, your services and products will not be limited to only a selected radius of an area. 
However, coming onto the online market alone will not favor you. To excel, one has to be on their toes and learn about the new age of marketing. 
Let us learn all the details about performance marketing and why it is called the new normal.
How to Benefit from Performance Marketing
Performance marketing is being termed the new age of marketing. There are many reasons for performance marketing to gain such large popularity. In today's fact-driven and the performance-based world, people are reluctant to give out their hard-earned money without any secured results. This is where the role of performance marketing comes into play. 
It utilizes marketing metrics and KPIs to make you pay exactly for the job you want. This way, the business owner can rest assured that none of his money will be wasted. 
Performance Marketing Channels.
Each performance marketing channel has a specific set of audiences that offer various kinds of advertising platforms to reach their target audience. An example of such a channel is Facebook. 
Google has its own specific set of marketing ecosystems as well. It includes 2+ billion websites and apps, the Google Play Store, Gmail, Ad Inventory, etc. 
However, advertising on platforms like Google and Facebook is very costly. Most small business owners cannot afford such platforms. Let us look at some of the performance marketing channels you can use. 
KPIs 
Using an array of KPIs, you can evaluate how the campaign has been performing in the market. You will only be charged for the successful conversions made. 
Brand awareness
One of the most significant fields where performance marketing can be utilized effectively is brand awareness. Therefore, creating awareness about your brand is of utmost importance. Several different methods can be used to increase a company's brand value. 
Marketing and Advertising
Social media campaigns, target advertising, and content marketing are some of the tools in performance marketing. All these tools are required to make your brand name reach the maximum number of people. 
The advertisers pay only for specific actions and do not have to pay the whole amount initially. 
Let us come to terms with some of the key marketing metrics and KPIs (Key Performance Indicators) that are associated with performance marketing: 
CPM
The full form of the term is "Cost Per Mile." It is also commonly known as cost per thousand. It stands for the amount paid by an advertiser for a thousand impressions of an advertisement on the digital platform. 
In simplified terms, the amount paid for displaying an ad 1000 to a target viewer is known as CPM. CPM does not involve conversion rates. Instead, it charges only for the ad's being shown to the viewer several times.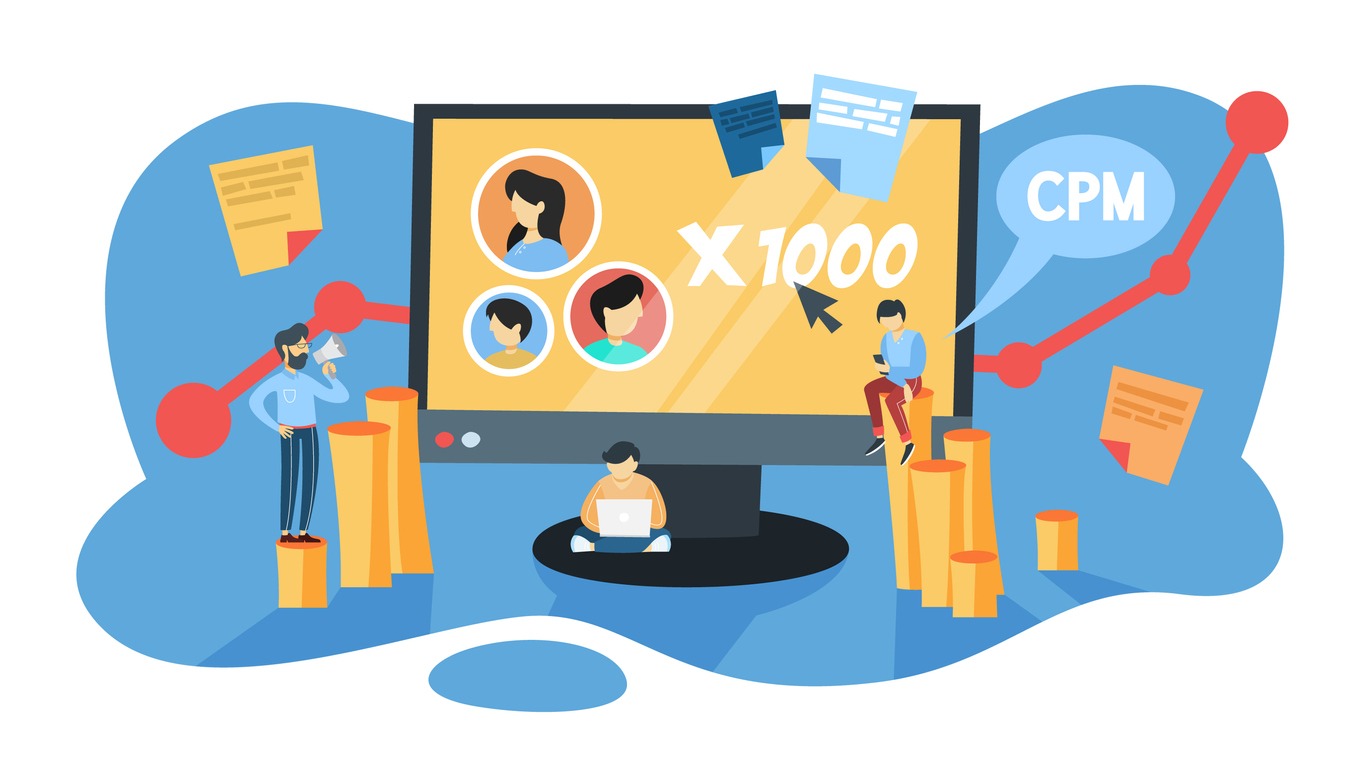 CPC
The full form of CPC is Cost Per Click. As the name suggests, this method deals with the number of times a viewer has clicked on the ad. Payment is only given for the number of clicks achieved, irrespective of how many times the ad is shown to the consumers. Therefore, this method is much more efficient than the CPM method.
In this model, the consumer has taken an interest and makes an effort to click on the ad. This will make more people know about your business and provide you with high chances of growth and expansion.
CPA 
The complete form of CPA stands for Cost Per Action. This is the most commonly used metric in performance marketing. This process includes paying the agency only when the target audience has performed the desired action. 
The actions may differ according to the requirements of different companies. For example, actions may include clicking on a post, downloading an ebook, watching a full video, etc.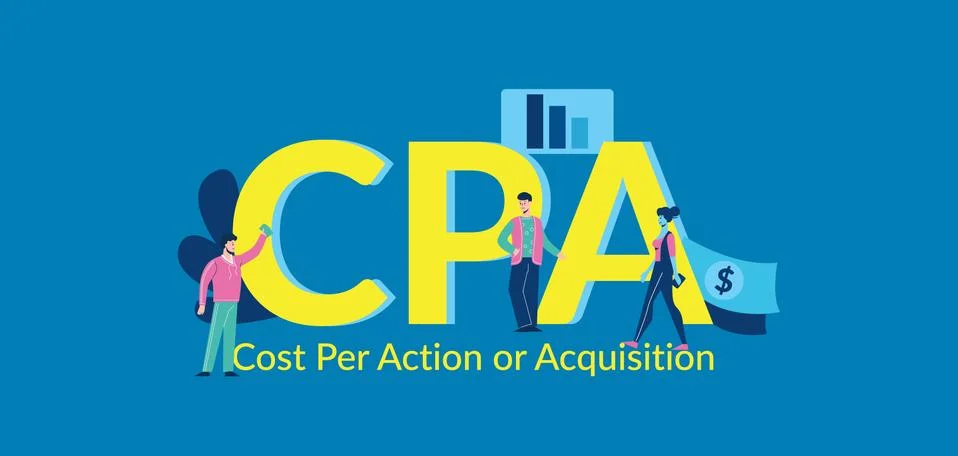 LTV
LTV stands for "Lifetime Value." This method focuses on the estimated lifetime value of a customer during the course in which they are related to the brand. 
The LTV metrics are quick to measure the approximate spending of customers acquired by a brand based on their current activity. Furthermore, LTV uses predictive analysis to estimate the behavior mentioned above.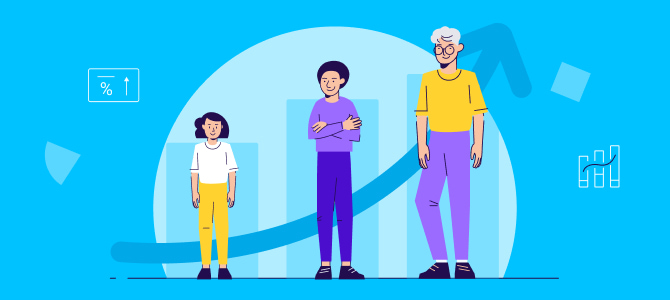 Smart Tips for Performance Marketing
With its budget-friendly nature, anyone can opt for a performance-driven campaign and analyze the company's performance. In addition, an advertiser can easily track the results of the campaign via marketing software such as that offered by Konnect Insights. 
Using such tools will take the guesswork out of the equation, and owners will not have to worry about the number of conversions achieved. Transparency is another critical component of performance-based marketing. An investor will have full access to determine how much profit they make from their investment. 
Numerous tools will provide you with a side-by-side comparison of how the competing companies perform. You can take information from those trends and implement it in your campaign to get the desired results. The element of risk is also relatively lower in performance-based new-age marketing. 
In other marketing campaigns, the risk factor of incurring a significant loss always remains. However, performance marketing is one of the most flexible types of marketing available. For example, if the business owner feels that the company is facing a financial crunch, they can lower the budget of the running campaign as per the company's needs. 
A company also has the liberty to cease the campaign at any point in time if they feel that the target objective is not being met. 

Conclusion
Thus, from the above analysis, it is clear why performance marketing is termed the new normal. It provides the necessary flexibility to the owners and is also very much affordable. Owners can customize the campaign as per their own needs. 
The payout system is also very straightforward, i.e., you only pay for the service you are opting for. All these positives have made performance-based marketing gain significant momentum in recent years. 
A large number of businesses have benefited from the marketing style. Thus, it will not be an overstatement to call performance marketing the future of the advertising model.
Tags: Brand Performance, Marketing, Marketing Analytics, Marketing Analytics Tool, marketing campaigns, Marketing Metrics, Marketing Performance, Marketing Strategies, Marketing Technology, Performance Analytics, Performance Marketing, Social Analytics, Social Listening