Reading Time:
7
minutes
The Internet and mobile technology have revolutionized the process of consumer decision–making. With a plethora of product reviews and research available online, consumers can quickly compare and analyze their needs to make an educated purchase. Today, personalized customer experience has replaced traditional marketing strategies, such as newspaper advertisements.
93% of marketers agree that interactive content is highly effective.
Consumers reveal emotional and practical needs for buying products. Thus, businesses that focus on influencing consumer behavior tend to add greater value and convert them into buyers. This guide explores the six stages of the sales cycle and how to succeed at each stage.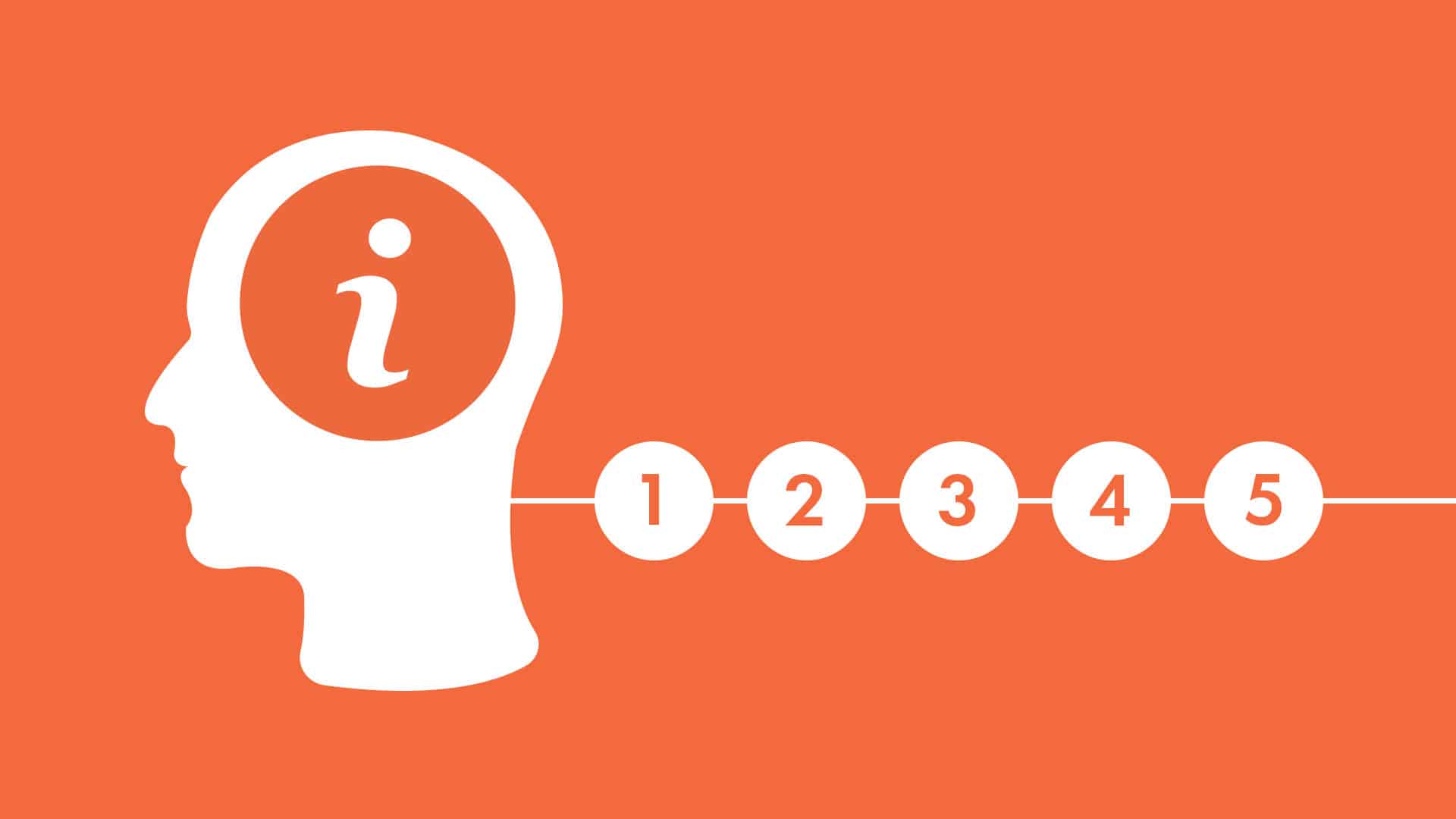 Understanding the Consumer Decision-Making Process
In 1910, John Dewey hypothesized the five stages of a sales cycle. However, as businesses operate online today, external and internal factors impact this process. Nonetheless, the theory remains true.
Stage#1️⃣:   Need/Problem Recognition
Stage#2️⃣:   Information Search
Stage#3️⃣:   Options Evaluation
Stage#4️⃣:   Purchase Decision
Stage#5️⃣:   Post-purchase Evaluation 
Stage#6️⃣:   Advocacy
Comprehending the consumer decision-making process is critical to business success. However, eCommerce retailers are more successful than brick-and-mortar stores as they can collect consumer insights generated by product/service reviews, and utilize this data to develop and implement conversion strategies across the buyer's journey.    
Before we move further into the article, let us understand the buyer persona.
Why is the buyer persona important?
A buyer persona is a research-based profile that defines a target audience/customer. The profile describes ideal customers, their needs, challenges, and hobbies; and how they make consumer decisions.
A business can have several buyer personas based on the decision-maker hierarchy, i.e., people in the approval chain who evaluate a product/service based on specific criteria emerging from their role in an organization.    
The buyer persona ensures that a product/service is tailored to the targeted consumer's needs. Thus, potential buyers tend to prefer products/services that help resolve their challenges instead of what a business has to offer.
Thus, if businesses want to be successful, they need to gain the trust of their potential customers by showing genuine interest in their challenges and providing solutions to resolve them, and the buyer persona helps to achieve this by being customer-centric.
CTA 1: Learn how to create a Buyer Persona 
Consumer Marketing – Evaluating and Optimising Consumer Decisions
Consumer marketing is the process of promoting and selling services/products through numerous marketing strategies, which involves using consumer insights to create a personalized experience. Customer experience analytics enables businesses to sell better.    
Buyer's Journey Explained
Stage #1️⃣:   Need/Problem Recognition (Awareness)
The awareness stage begins with consumers realizing a problem or need. It emerges for two reasons:
Internal stimulus—emotional or physiological needs—thirst, hunger, sickness, jealousy, sadness, etc. 
External stimulus—the scrumptious smell of food, or an advertisement.
The underlying reason for purchase is driven by emotional needs created by, 
Social factors—family, status, roles, and economy—directly impact consumer buying behavior.  
Functional factors—the logical need to make a purchase 
Example: Why do I need a camera? 
Reason: I need to capture beautiful moments and create a photo book of memories for the future.      
Stage #2️⃣:   Information Search
Once the need/problem is established, consumers begin to seek answers, and what could be a better way than researching the Internet? At this stage, consumers require detailed information on the product/service they need, as they need to evaluate if it's the right buying choice, especially if they are purchasing it for the first time and lack knowledge about it.   
The research criterion includes;
Internal information—previous knowledge of a brand/product 
External information—product/service information gathered from family/friends, online reviews, press reviews, or endorsements
Consumer research may include keywords, as, 
Best cameras in 2022
Cheapest cameras in 2022 
Popular cameras in 2022
Stage #3️⃣:   Options Evaluation (Consideration)
Once the research is successfully done, evaluating the choices and considering promising options is the next step in the buyer's journey. At this stage, buyers are aware of the numerous options available to them from you and your competitors and seek to buy a suitable product that fits their budget.     
Their consideration is influenced by two major factors;
Objective: features, functionality, usability, price.
Subjective: brand appeal (customer reviews or previous experience)
Example: Camera comparison shopping in 2022
Stage #4️⃣:   Purchase Decision (Conversion)
Once the evaluation of product/service options is done, consumers are ready to buy. Although they have decided on the brand and budget for their purchase, they may abandon the shopping cart. Hence, the probability of losing a customer is high, and hence businesses must create a compelling experience for the customer to complete the sale.  
Example: Abandoning checkout cart for the camera
Stage #5️⃣:   Post-purchase Evaluation 
Now that the customer has completed the sale, he/she will analyze their decision. They may evaluate if the price was worth it, if the product satisfies their needs and expectations, and most importantly, if they will return to the brand.
Stage #6️⃣:   Advocacy
Once they begin to use the product/service and are satisfied, they are more likely to recommend it to their family and friends. Hence, at this stage, they become brand ambassadors.
Example: Encouraging their network to make a purchase. 
CTA 2: Learn more about the Buyer's Journey
Optimization Strategies
—
How Marketing Can Boost Sales 
Stage #1️⃣:   Need/Problem Recognition (Awareness)
External and internal stimuli drive people to make a purchase decision. Once they have identified the need, they begin seeking solutions.   
Stage #2️⃣:   Information Search
At this stage, you must optimize your web presence by topping the search engine rankings (SERP). Your high visibility will make a strong impression on your audience, and that would guide them across the buyer's journey. 
Search Engine Optimization (SEO)— Optimise your website or eCommerce store with keywords relevant to your business and industry that would rank you higher in the search engine.
Customer Reviews— If the reviews are optimized with keywords; your business will likely top the SERP. It improves your online visibility as reviews are a constant source of rich keywords and relevant content. Thus, if a buyer browses for your product, customer reviews will give you a competitive edge. 
Product Listing Ads— Businesses that leverage customer reviews in their advertisements gain credibility and business too.   
Stage #3️⃣:   Options Evaluation (Consideration)
At this stage, user-generated content (UGC) and customer reviews play a significant role in boosting engagement and trust.
Reviews in the home carousel—As your potential customer arrives on your website, they read reviews from previous buyers. Thus, reviews posted on the home page reduce the bounce rate and increase the average time spent on the website and page views.  
Customer reviews are hosted on product pages—As your customers browse your product catalog, customer reviews help build trust and improve conversion rates. A high engagement rate indicates that your audience will learn more about your products and leave the site with a positive mindset about your brand. Further, reviews encourage your audience to navigate from category pages to product pages, which improves the click-through rate (CTR), which is essential for nurturing the lead in the sales cycle. 
Community Q&A—It's a powerful USG that can facilitate sales because it gives the buyer reasons to purchase the product. 
Stage #4️⃣:   Purchase Decision (Conversion)
Often businesses display customer reviews on the checkout page, it's effective if properly done. The focus should be on building trust while facilitating a smooth sale. Hence, use non-clickable site reviews, as it doesn't distract the buyer from completing the purchase, and credibility is simultaneously built.    
Stage #5️⃣:   Post-purchase Evaluation
To increase the probability of your customers engaging again with your brand, request a product or website review in the post-purchase "Thank you" email. You can use this information to cross-sell other products as per their needs. Alternatively, this UGC is a powerful tool for evaluating how you can improve the operations, products/services to provide an improved customer experience in the future.
Stage #6️⃣:   Advocacy
Customer retention is critical to the success of a business. Thus, keeping your customers hooked and encouraging them to advocate your brand will help win new customers. Hence, promoting your loyalty program is an excellent strategy designed to reward your loyal customers. Such programs include gift coupons, free air miles, etc.    
CTA 3: Learn Sales Optimization Strategies
What Is the Importance of Pricing in the Consumer decision-making Process?
Pricing is a significant factor in making the purchase decision. It's not only the price tag of the product/service but the entire cost, from shipping to additional costs.   
Although your product is competitively priced and has good reviews, what if the customer discovers a high shipping cost at the time of checkout? You will lose the customer as he/she will opt for your competitor who offers free shipping.   
Since the competition is high, effectively convincing customers is by earning their trust and keeping them hooked to your website with a hassle-free checkout process. It's imperative that during the checkout process, costs be transparent. The clearer you are on the pricing upfront, the higher the probability of completing a sale. Thus, your checkout process should include taxes, shipping, and handling charges along with the product price.    
Conclusion
Do you desire to convert a customer into a loyal brand advocate? Businesses must generate and strengthen trust among their audience by engaging them at each stage of the buyer's journey. UGC is a powerful tool to build brand awareness, highlight the strengths of the brand/product/service, and eventually grow sales and revenues. 
Understanding the consumer decision-making process is critical if you want to attract more customers and persuade them to make that important purchase. Use this process and the tools listed above to connect with customers and truly understand how to reach them.
Finally, the consumer decision-making process is a process of solving problems in consumers' lives. It begins with an unsatisfied need and concludes with the purchase of a suitable product. It is critical from a marketing standpoint. Because it enlightens them in the production and delivery of valuable products.
Tags: Brand Awareness, Brand Identity, Brand Value, Consumer, Consumer Analytics, Consumer Behaviour, Consumer Decision, Consumer Decision Making, Consumer Insights, Consumer Research, customer analytics, customer experience