Reading Time:
4
minutes
In a broad sense, brand health refers to how your brand is perceived by your customers, competitors, and the market in general. Brand health is determined by brand positioning, engagement, reputation, awareness among the customers, and several other factors. However, all these factors directly depend on user experience and what your customers think of your products/services. 
How to measure brand health?
Brand health can be perceived and measured through a few tools, such as: 
⇛  Social listening 
Social listening is an important tool used by brands to measure their reputation. Customer data collected by monitoring online conversations from social media, online review portals, etc., is analyzed to understand what people say about your brand. It helps you understand whether a particular marketing campaign is working in your favor or not.
Social listening also involves using tools that track both positive and negative publicity. It is done by monitoring the mention of your brand name or product/services on various social media channels. 
Analytical tools also allow you to interact with your customers and resolve their issues through effective communication. Understanding the customers' sentiment is the key to understanding your brand's positioning in the market. 
⇛  Customer feedback 
Collecting customer feedback through surveys, social media groups, and customer interviews provides critical insights regarding your brand health. If your brand is healthy, customers will have favorable things to say to you. If not, their feedback will explain how your competitors are offering better services or how your brand can do better in the future. Analyzing customer feedback and utilizing it to create effective marketing campaigns can improve your brand health. 
⇛  Share of voice
Simply put, share of voice (SOV) is the share of the market your brand owns – it is a measure of your brand's advertising against the total amount of advertising in the market. A comprehensive social listening tool can calculate your SOV and help you analyze how your brand dominates through blogs, forums, social media channels, and review sites. It helps you compare your brand's influence with your competitors. Also, it provides deeper insights into what you should do to improve your brand's voice in online conversations.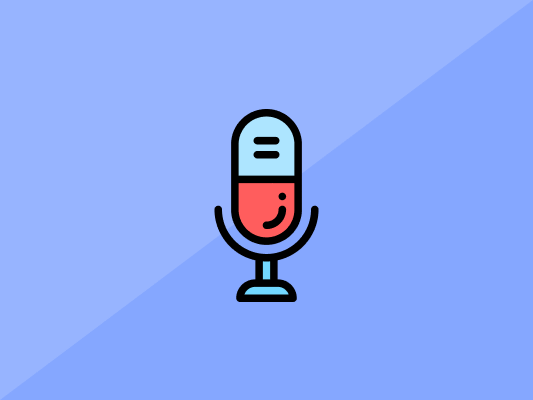 Why is measuring brand health important? 
Brand Health shows the strengths and weaknesses. To understand the importance of measuring brand health, you should be able to dissect all the possible metrics that affect your brand. 
For example, brand awareness could be due to positive or negative opinions of customers. Tracking brand health answers questions like why people speak negatively about your products or why customers prefer your competitors.
Just listening and evaluating customer sentiment is not enough. You should also track actionable insights by connecting with a platform that does not miss a single conversation on the internet. These tools can comprehend complex data through machine learning, AI, and MLP to help you listen, measure, and improve your brand health seamlessly. 
Through tools that analyze how well your brand is perceived in the market and track brand health, you can find and take actionable measures to build and maintain your brand's online reputation. For instance, you can use paid media and sponsored ads to positively influence customers about your brand. Also, you can partner with influencers to convert people who are critical of your brand into loyal customers.
How does being data-centric improve brand health? 
To measure brand health, you must collect the data related to your brand and products/services on a large scale. While collecting data through various sources is possible, organizing huge chunks of data often becomes an issue. 
Fortunately, there is a plethora of data analytics and interpretation tools in the market. With the latest developments enabled by cognitive analytics and AI, these tools can organize your data and understand the hidden message behind each data set. They allow you to monitor and leverage brand health to design your future products, services, and advertisements. 
For instance, automotive companies have access to massive amounts of data but cannot use it to their advantage without cognitive analytics and social listening platforms. Similarly, many other industries and brands are investing heavily in brand analytics, social listening, cognitive analytics, and AI as part of their digital marketing strategies. 
Conclusion 
Keeping a check on your brand health is a great way to improve your brand identity and ensure smooth brand performance. As a digital marketer deeply aware of the significance of monitoring brand health, you must have access to the tools that enable seamless conversations and monitoring of social media channels. An intuitive platform that can react to prospects and customers in real-time is beneficial for B2B and B2C businesses. 
These tools and platforms should also help you develop partnerships with trending bloggers and industry leaders, as these connections positively influence your prospects or customers about your brand. Also, a social media crisis could be averted by observing the brand mentions on various social media platforms. 
A comprehensive tool powered with social analytics and social listening abilities is thus integral to monitor brand health. Social listening, in particular, can help keep your brand healthy by monitoring conversations regarding your brand on various channels, allowing you to target customers' pain points quickly and proactively. Konnect Insights is one such tool that has found relevance in the context of online brand reputation and brand health, which can help improve, maintain, or revamp your branding strategies. 
Tags: Brand Awareness, Brand Health, Brand Positioning, Brand Reputation