Reading Time:
6
minutes
The digital footprint of most companies is expanding each day, with more and more customers buying or at least looking for products online. These companies compete against each other for even a fraction of a second of attention from potential customers. Thus, having a positive image before the customers can give a company preference over others. The creation, maintenance, and improvement of a positive online image are known as online reputation management. It deals with managing the information available about a brand online and taking ownership of the brand image.
Managing your reputation online is a strategic exercise that requires a great deal of time and effort because you cannot control most of the information posted about your brand. In this case, Online Reputation Management (ORM) comes to the rescue of businesses. No business can overlook this aspect in today's competitive landscape, where negative advertising can entirely reverse your fortunes. According to Forbes, companies risk losing 22% of revenue when potential customers find even one negative article on the first page of search results.
Fortunately, several useful ORM tools are presently available to assist brands in actively managing their online reputation. Some of the best tools available are as follows:

YouScan: It is a social listening tool that scans social media networks and other web spaces and looks for brand mentions. It then analyses those brand mentions for the greater impact they could have on the company's reputation.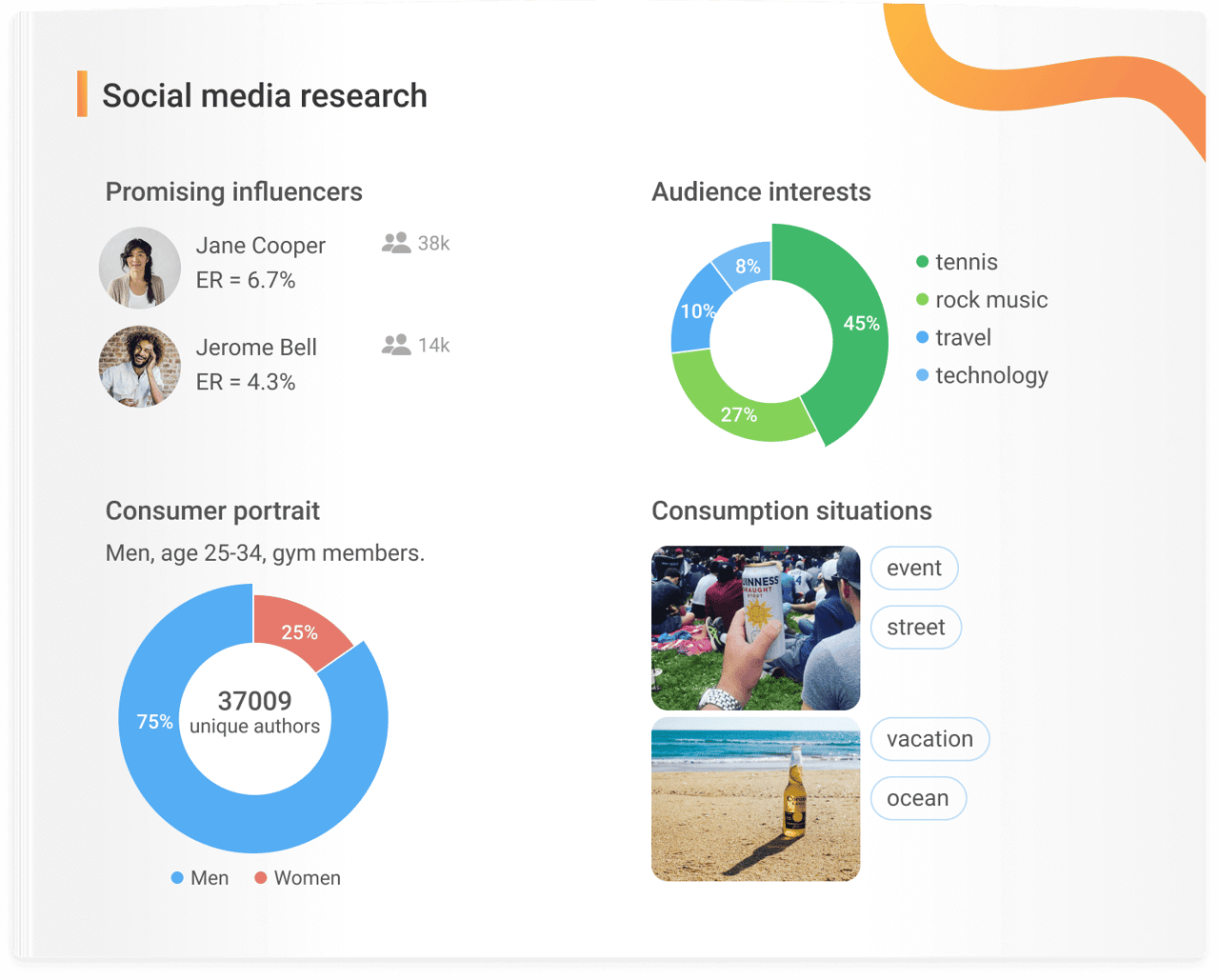 One of its best features is the image recognition feature supported by accurate AI-powered engines for visual insights that enable users to get very specific in their visual searches. Moreover, YouScan analytics tools can form interactive charts and graphs that can be used to predict trends.
Sentiment Metrics: This tool allows you to track what is being said about your products or brand in general across the web over social media conversations, blogs, or online journals. Based on this information, it will generate a report indicating whether or not the overall customer sentiment is positive, negative, or neutral. The report also provides a graphical breakdown of the demographics based on gender, location, or age group.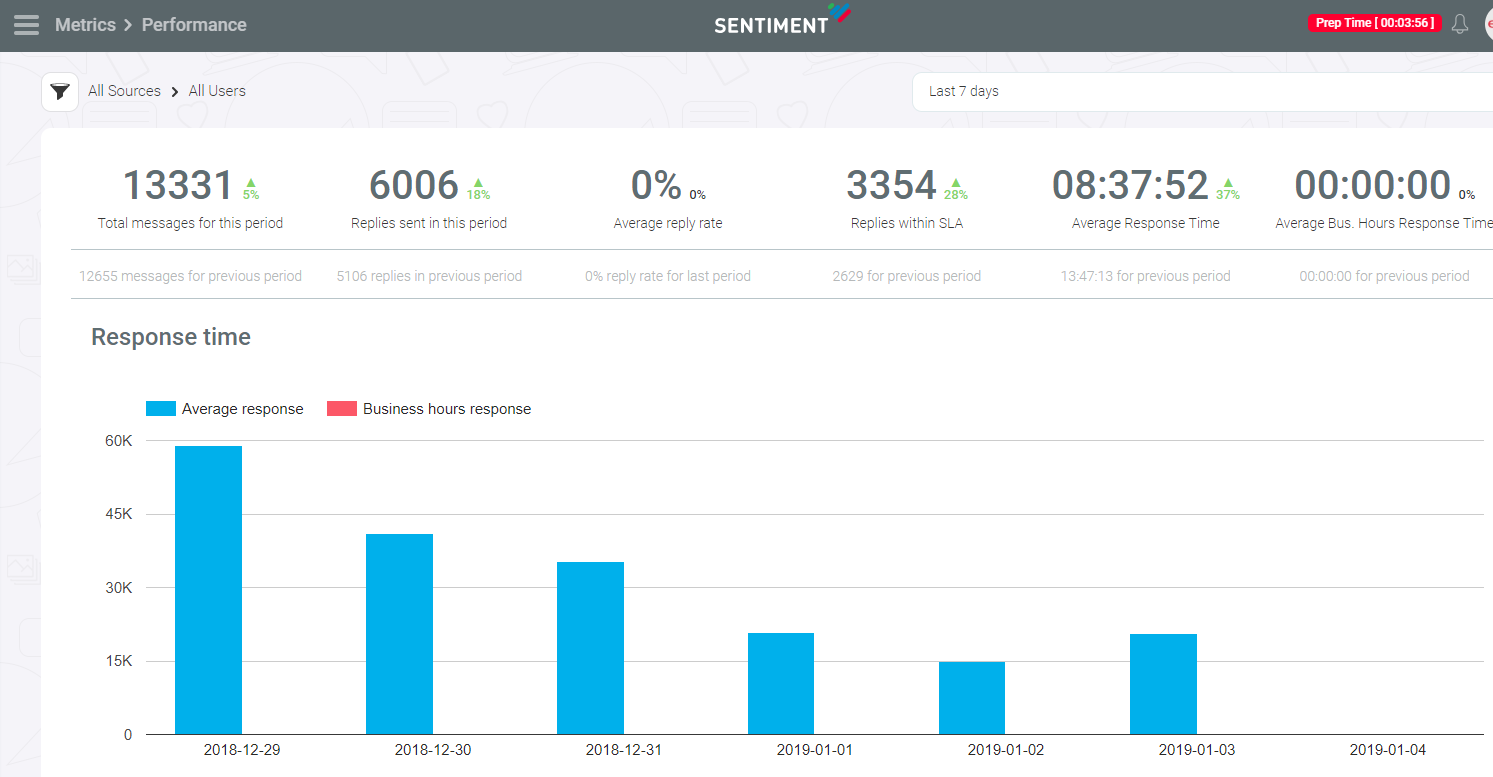 One of its striking features is that it alerts the brands through emails whenever the sentiment turns negative. Other helpful features include easy configuration and sentiment benchmarking.
UberVU: This is one of the best ORM tools available, particularly for social media marketers. It analyses all your brand's social media data in real-time and gives insights on posts, influencers, and trends that could be leveraged.


The tool is quite user-friendly and easy to set up. Even though it is a paid tool, it provides free training and support facilities with a free trial for its clients. Its premium version comes with several advanced features such as data harvesting in real-time, easy engagement, and direct social media management.
ReviewTrackers: As its name suggests, this tool can track customer reviews of your brand across multiple sites. The tool collects all user reviews on a dashboard and prepares a report. This report is sent to the brand.
It also analyses customer feedback to inform the brand about the aspects which need maximum attention. Thus, the tool provides deep insights into the customer experience. The best thing about ReviewTrackers is that it also offers a mobile app so that brands can track and respond to reviews in real-time.
Go Fish Digital Complaint Search: Bad reviews can be the worst thing for a brand since customers trust the reviews of other customers the most. The faster you get rid of those reviews, the better it is for your brand image. Hence, brands use the Go Fish Digital Complaint Search to repair their brand image by showcasing their best work. It allows you to create and promote high-quality content across platforms so that the positive reviews surpass the negative ones.

This Google-powered complaint search tool allows you to search over 40 websites for negative brand mentions or other complaints against your brand. You can also check the most popular reviews and brand ratings. It lets you react to complaints and delete illogical or false reviews about your brand. The tool includes both free and paid services.

Reputology: An ORM tool that tracks online reviews other than just Google and Facebook reviews, Reputology helps monitor industry-specific review sites. It best serves the businesses which operate at multiple locations but want reviews of all these locations in one place. The tool allows companies to study why specific locations are doing better than others.

Since the tool is integrated with Hootsuite, it lets you monitor your reviews and manage your social media accounts using the same dashboard.

Yotpo: This tool is different from other ORM tools in that it enhances brand reputation instead of monitoring it. It facilitates customers to give positive reviews. Through Yotpo, brands can send automated review request emails to customers after purchase. The paid version allows for additional options, including creating snippets for search engines and social curation for social media.

SEO SpyGlass: This tool is an asset for content marketers. SEO SpyGlass not only manages a brand's overall reputation but also addresses the most significant factor, SEO. The backlinks checker tool monitors the brand's backlink profile and avoids any low-quality links from ruining your search engine rankings. Moreover, it provides a Domain Comparison module that lets you compare your link profile with your competitors.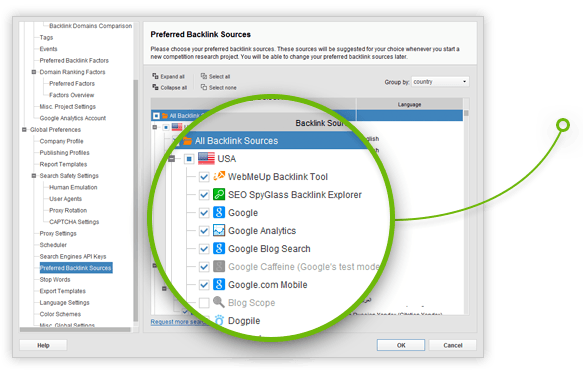 Grade.us: This tool encourages happy and contented customers to give positive reviews by running multi-channel review acquisition campaigns through email or messages. It monitors new reviews and provides an option to the brand to respond to those reviews from the tool's app. It also prepares reports which reveal trends in the number of reviews over time and allow the brand to measure the output of their ORM efforts.

SimilarWeb: It primarily deals with the comprehensive analysis of your website and app. It offers various insights about the webpage, considered as the face of the brand. It can also provide insights about your competitor's website so that you can compare your own website with theirs and spot the required areas for improvement. The tool offers insights about your industry as well, which gives you an idea about your standing within your niche.

Konnect Insights: While the above tools provide one or two functionalities, Konnect Insights has numerous integrated features. The aspect which makes it the best among these tools is that it is a one-stop-shop to holistically meet all your ORM needs. With this in your arsenal, you don't need any other tool since it offers all response management functions. Built on big-data technologies, it provides social listening tools for sentiment analysis and competitor analysis. Their beautiful dashboards and Business Intelligence (BI) tools, used for analytics, make it distinct from other ORM tools. Konnect Insights offers several plans with various features and prices. Brands can request a demo or go for a free trial.

One thing is clear: after investing so many resources and time in your business, you cannot afford to risk your online reputation. Use the above-mentioned tools to help improve your digital presence and witness your business grow sustainably. 
Tags: Customer Response Management, Customer Response Management Tool 2022, Customer Response Management Tools 2022, Online Reputation Management, Online Reputation Management Tool 2022, Online Reputation Management Tools 2022, ORM, ORM Tool 2022, ORM Tools 2022, Response Management, Response Management Tool, Response Management Tool 2022, Response Management Tools 2022