Reading Time:
6
minutes
Introduction
Almost every company will endorse that customer service (CS) is the central pillar on which business growth depends. In this cut-throat competitive market, the advent of technology has given a new shape to the way businesses deliver the customer experience (CX).
The customer service industry is also adopting technological trends so that businesses can stay connected with their customers through different platforms and services. It started leveraging various software and online services to deliver satisfactory CS for its respective businesses.
Due to this digital adoption, the global customer service software market will grow from 11,088 million USD in 2019 to 18,957 million USD by 2025, as per the prediction and report of Business Research Insights. 
What is Customer Service (CS)?
Customer service is the continuous support you offer to your customers before and after they buy your service or use your product. Good customer service leads to better customer retention. Also, the better the customer experience (CX) becomes, the greater the chance of increasing business growth.
Customer service has become vital for every business and has evolved as a strategic operation/process for almost every enterprise across diverse industries. Let us now explore the trends for 2022 in the customer service industry.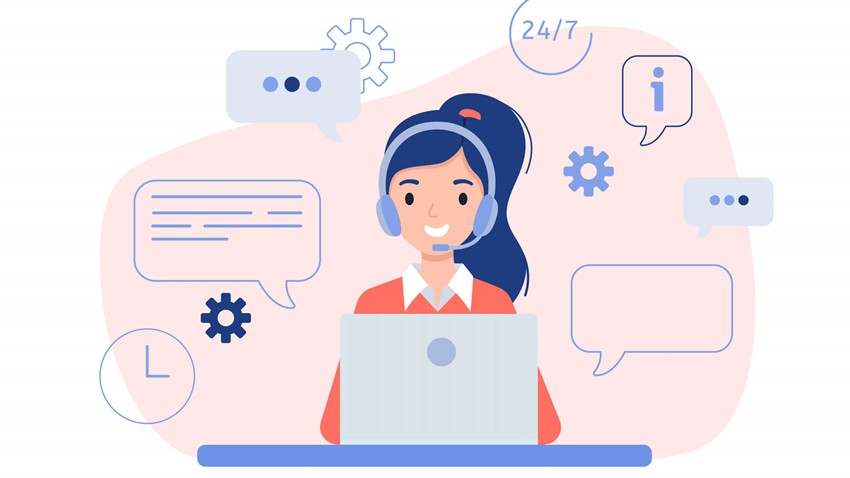 What is Customer Service Technology?
It is a crossbreed of technological advancement, together with tools, strategies, and emerging innovations, that can enhance the customer experience (CX), providing the best return on investment (ROI). In other words, it is a technology-driven approach where emerging digital technologies help with different customer services. The entire process revolves around the customer and their satisfaction. Businesses and large brands can leverage the latest technological tools and strategies to deliver the best CX by following the latest CS trends through 2022.

Latest Trends 2022 in the Customer Service Industry
Working in a dynamically changing industry where things get updated faster than the road-runner cartoon character of Looney Tunes is really tough. Customer experience management (CXM) has become a significant aspect responsible for overall business growth. According to some business leaders' reports by Zendesk, 73% of the overall business performance and implementation is directly linked to customer service. Let us now look closely at the various trends 2022 brings to the customer service market.
All customers want a personalized experience
All modern customers want to be treated like valuable individuals and not numbers. Therefore, your customer service team should make your customers feel like their case is noteworthy. Moreover, customers do not want the feeling that the customer care team is using a one-size-fits-all approach to solving customer problems.
The personalized experience has become a new trend in the CS industry because every customer support case differs slightly and needs unique treatment. Customers like to buy online items or services exclusively from brands that display an understanding and emotional connection. As per the Salesforce report, 66% of consumers assume that the brand will understand their expectations and needs. Therefore, businesses should train their CS team flexibly.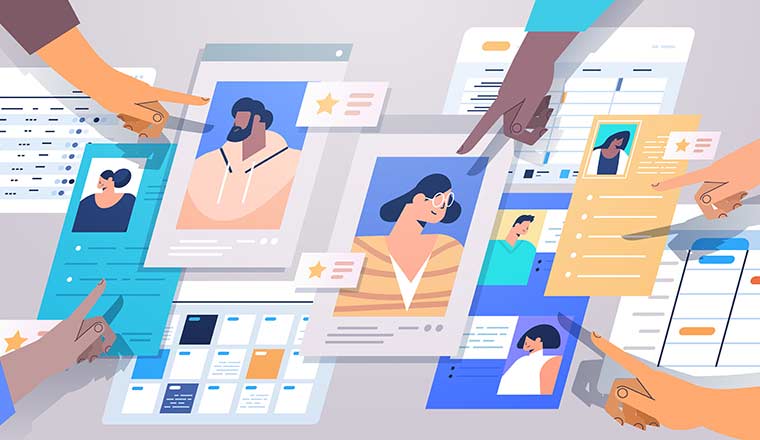 The Face to Face (F2F) video-based customer support service is growing
Video conferencing and video calling tools were once the least used tools. Enterprises would prefer to use them for conducting internal meetings only when the office members work from different geographic locations. With the recent pandemic, e-commerce and service businesses expanded their use of video conferencing tools to serve customers residing in remote corners of the world.
The video conferencing tools became popular as organizations had to forcefully adopt new forms of delivering better CX through CS. Tools and apps like Google Meet, Zoom, Skype, Microsoft Teams, etc., are reaching new horizons to deliver face-to-face video communication support in the customer service market. Furthermore, customers also appreciate this form of service. According to a report, in Europe, customers' preference for video calls dramatically increased by 70%.
Customer service is becoming the business pillar
Earlier, CXM in almost every organization was less efficient. However, with the exponential growth of e-commerce and online business growth, businesses rely more on customer service. The CS team remains closely in touch with the customers. The CS software and analytics dashboard contain a colossal amount of data regarding different metrics of customer engagement with the brand.
As per the below statistical report, the CS industry is witnessing a massive influx in ticket volume post-pandemic (roughly 30% more compared to 2020). Some of them are also involved in extracting analytics reports and insights from data about customer engagement and traction with numerous products or services.
Customer service feedback is becoming a new Bible
Over the past few years, organizations have primarily relied on data-driven insights and analytics. The business executives and top-level management determine all the hardcore strategies based on the data they collect from customer behavior and traction. However, today's businesses also focus on CX as a metric, in conjunction with data-driven insights.
In an organization, the CS teams are the closest employees who witness and handle various customers, share survey forms, and take periodic feedback (both verbal and written). Therefore, business executives also consider this survey data and feedback as pivotal elements for business decision-making.
Customer feedback like first contact resolution, time to response, average handle time, etc. is managed as a part of CXM. According to a research report, the CXM market will attain 14.9 billion USD by 2025, growing at a CAGR of 11.8% (2020-2025). Since customer feedback has become the bible for almost all modern businesses, this trend has picked up massive acceleration in 2022 and in the years to come.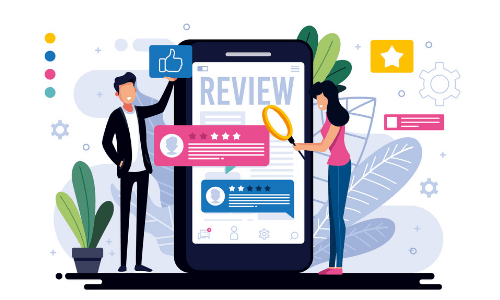 The trend of messaging for seamless communication and support
Messaging through the platform's chat service was a standard way for businesses and customers to interact. Earlier, customer service agents were not using instant messaging tools like WhatsApp, Telegram, or Instagram to interact with customers. However, during the 2020 COVID pandemic, due to the increased use of these instant messaging services, CS agents found instant messaging apps as the best alternative to easily stay in touch with potential customers.
Instant Messaging for CS has become a trend because we are all familiar with using instant messaging apps. It also helps deliver a better CX at minimum cost. Apart from instant messaging apps, chatbots and other artificial intelligence (AI)-based messaging tools are also crucial in rendering customer service.
According to a report, nearly 71% of customers expect 24×7 customer support through messaging tools.
Automation and AI are taking the forefront
Innovation through automation is always a trend, irrespective of any industry. In the customer service industry as well, the power of automation is bringing revolutionary change. Over the past few years, companies have noticed an influx in customer messaging and customer query call rates. To manage such a massive flow of customer interactions over messages, medium and large enterprises have incorporated intelligent chatbots and automated messaging/IVR response systems. 
These systems leverage artificial intelligence to attend to customer messages (via chatbots) and calls (via automated, realistic, pre-programmed, and pre-recorded IVRs). These AI systems further transfer those calls or messages to customer care executives or special departments, or send follow-up notes to customers. Organizations use automated AI-driven solutions for simple and repetitive tasks. Customers also find it satisfactory to receive an immediate response from the organization through such autonomous systems.

The Future of Customer Service
Presently, brands and businesses are putting efforts into bringing efficiency to quick resolution of issues; hiring empathetic and helpful customer care executives; using AI and automation systems for 24×7 support, understanding the customer's preferred channels, etc. A recent survey reveals that customers value brands with the necessary qualities. Hence, all these business qualities are in style.
Organizations are proactively focusing on AI-driven automation and providing data-driven customer service strategies. As per the Bureau of Labor Statistics report USA, the employment rate might decline by 2% from 2018 to 2028 because organizations embrace self-service technologies, smart chatbots, interactive voice response (IVR) systems, etc., into the existing customer service workflow to increase efficiency.
Conclusion
This article discusses the top trends that the customer service (CS) industry is experiencing and how the future is turning more towards digitization by leveraging emerging technologies. If you want to increase the customer retention rate for your business by delivering effective customer care and service, these trends (2022) will surely help you on your journey.
Tags: AI, Automation, CRM, CRM Automation, customer analytics, customer care, customer engagement, customer experience, Customer Feedbacks, customer relationship, customer relationship management, customer reviews, Customer Service, Customer Service Trends, customer support, Marketing Automation, Social Listening